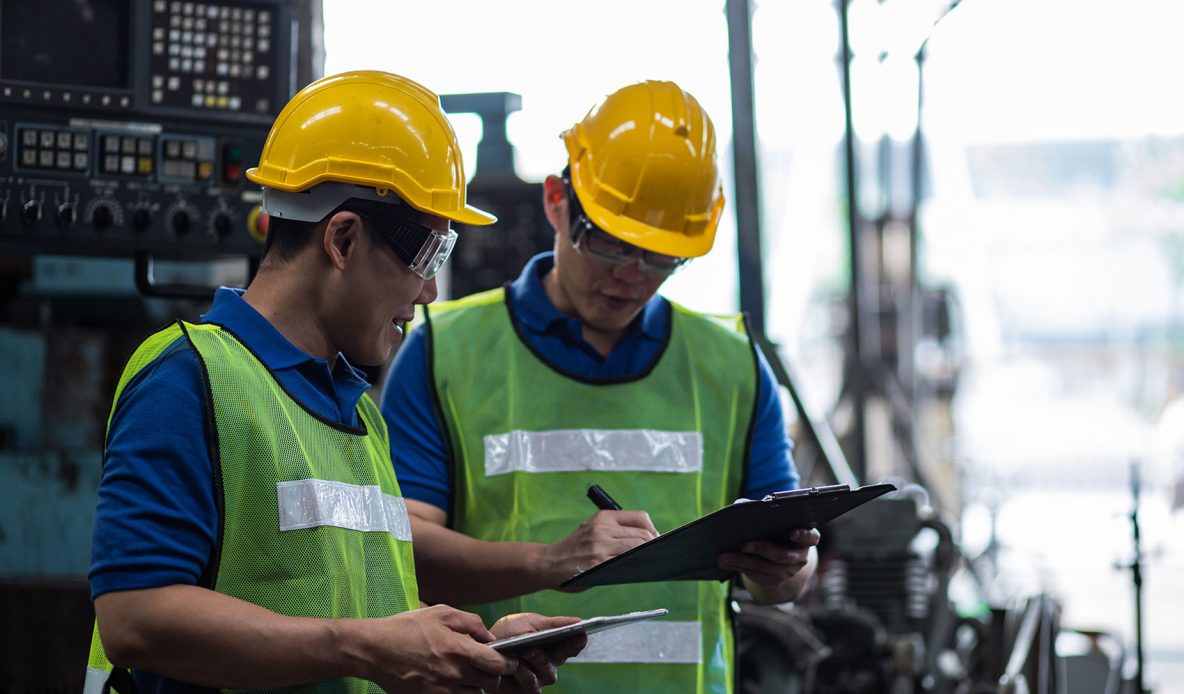 6 Outstanding Examples of B2B Company Blogs
B2B companies are the backbone of many economies. They employ a large number of people and generate a significant amount of revenue. A full 50% the United States economy is related to B2B transactions. On top of this 82% of companies have at least some B2B interactions.
It's not surprising, then, that so many B2B companies have blogs to support their business goals or tell their story in detail. Many also use blogs as an opportunity to share industry knowledge and recent developments.
If you want to succeed in your blog, you need to see examples of how these companies dominate the B2B content space.
But before we get into the nitty-gritty, let's first do a quick rundown of how B2B blogs and B2C blogs differ.
B2B Blogs vs. B2C Blogs
The main difference between a B2B blog and a B2C blog is the purpose of the blog itself.
B2C blogs tend to focus on customer service and improving brand loyalty. At the same time, B2B businesses often use their blogs as a marketing tool to increase product awareness and drive traffic to their website.
B2B companies can still increase brand loyalty through their blog, but they generally educate readers about industry-specific issues and trends instead of price points, features, and benefits.
For example, if your company is in the SaaS industry and your product is a talent management software, you'd want to tackle topics that cater to human resource professionals. You would provide them with valuable tips or trends in the talent management space that will help them better align processes, recruitment, and performance.
Why Is Content Crucial for B2B Companies?
With the rise of social media, blogs have become more and more relevant in all aspects of the business. From public relations to real estate and from fashion to finance, blogs cover a wide range of industries and topics.
One thing that makes blogging attractive for businesses is that it can help create a two-way conversation between the company and its customers. This gives customers a chance to voice their opinions or share stories about using a product or service.
Blogging can also help strengthen a brand's online presence by attracting new customers, increasing traffic to its website, and increasing search engine rankings. In turn, this can increase sales from the leads you nurture in your content.
6 Companies That Are Doing B2B Blogs Right
1.) Dell
Dell's corporate blog is streamlined, easy to navigate, and offers an impressive amount of information without being overwhelming.
Dell uses its blog to keep readers up to date with the latest news about the company and includes "how to" articles explaining how a particular feature or product functions. This is an excellent example of how businesses can use their blogs as a helpful resource for customers who have questions about products or services they've purchased.
2.) HubSpot
HubSpot, a leading marketing software company, has created an outstanding blog.
HubSpot's marketing blog is broken down into sales, product marketing, growth, marketing strategy, and other useful topics for small business owners. The blog also offers expert advice on how to start your own blog.
HubSpot has taken full advantage of the power of blogging by creating a blog that is extremely easy to use and navigate. There are no animated images and interactions or complicated navigation menus. Instead, the website uses large images while keeping the text simple and to the point.
HubSpot is a great example of a B2B blog that is aimed at a broad audience. It's not all about marketing or sales or products. It's about how to do things better, and everything they put out on the site is geared toward that goal.
3.) Salesforce
The Salesforce blog has been running since 2007. It is not the oldest B2B blog out there, but it is one of the longest running and most successful.
It differs from a regular marketing page in that it is written in a more personal tone. That allows for more depth and gives the blog a more authentic feel.
The blog also differs from a regular marketing page in that it is updated more frequently, with about three posts per week. The content is evergreen, covering topics that have been around for years, but the articles are updated periodically, which allows them to remain relevant for a more extended period.
We love that one of the most exciting features is its use of a call to action to get your to subscribe to new content being released on the Salesforce blog. This encourages enagement between Salesforce and their customers and brings a personal touch to what would otherwise be a very corporate website.
4.) SAP
SAP blog posts cover the company, business, technology vision, products, solutions, services, news, and events—all from global perspectives. Posts also include coverage of the latest developments of SAP products, technologies, and solutions as well as industry trends.
User-contributed posts make this an interesting platform for users to discuss various issues related to SAP's products and solutions.
The site has an open-minded approach and features lots of useful and well-written content (which you should outsource to a writing service if you don't have the talent to write it in-house).
5.) Ahrefs
Ahrefs offers a suite of tools for search engine optimization and content marketing. The company has been around since 2010 and started blogging a few years later. Today, the Ahrefs blog has become one of the most popular marketing blogs out there.
This isn't just another boring marketing blog. It features interesting articles about marketing, SEO, and content marketing written by people who know what they're talking about.
Each post is packed with valuable tips and information you can easily apply in your own business. Ahrefs uses its products to show their value, an intelligent way to make readers understand why they should purchase them.
6.) GE
While GE is an American multinational conglomerate, it is also one of the most popular B2B blogs. The company focuses on manufacturing products related to electrical engineering, energy, healthcare services, and other business-related services.
The blog is managed by the company's global technology team, which aims to provide information about new technologies and innovations in the areas aligned with the company's four businesses: energy infrastructure, aviation, healthcare, and transportation. The blog also offers information about various events that are being organized by the company around the globe.
The GE blog is not only informative but also has a persuasive tone. Readers find the posts very helpful because they're written by experts. Posts also contain links to other related blogs published by third-party sources.
Tap Into the Possibilities of B2B Blogging
Owning a blog means you have control over your message. Your customers can easily find you and start a conversation with you.
Many companies are using blogs to reach their customers and promote their products and services. Some do an excellent job of presenting useful information to their target audience.
Blogging lets you provide information, engage in conversation, and promote your business all at the same time. The information you include in your blog posts will help customers understand their needs and make decisions. This high level of engagement makes it much more likely that they will look at other content on your site and eventually decide to do business with you.
Interested in starting a conversation about how blogging can increase your SEO, brand awareness, and generate quality leads for your B2B marketing efforts? Contact our expert B2B SEO team at Lform today!