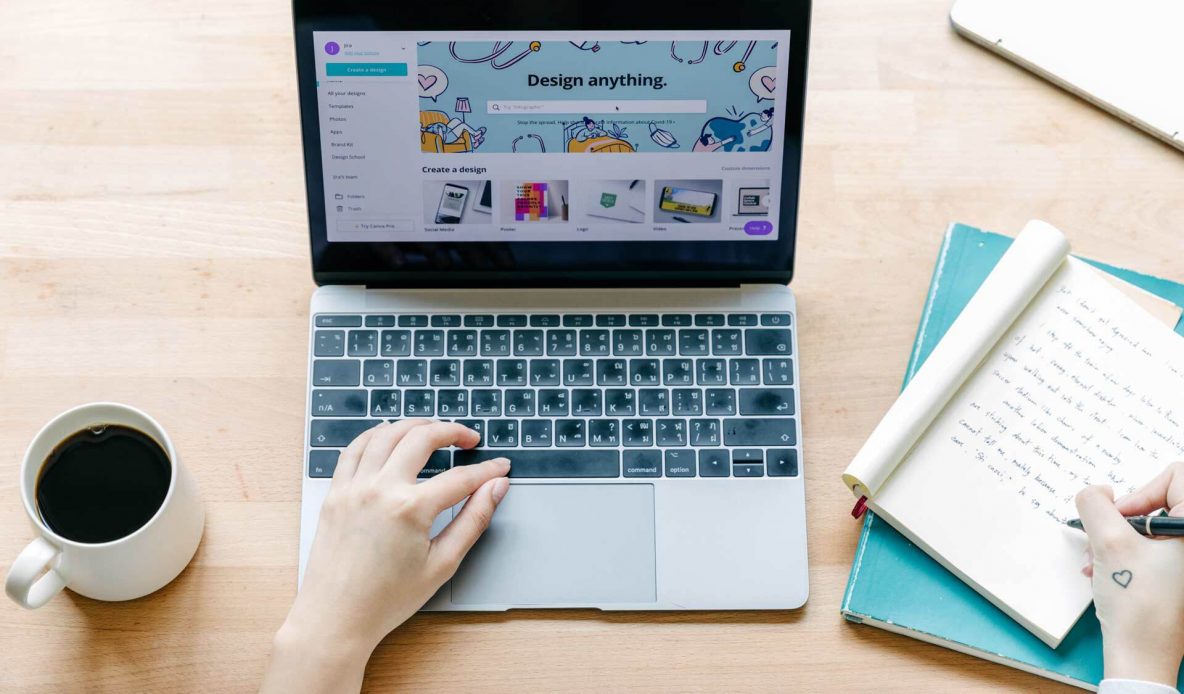 7 Steps to Create a Content Marketing Strategy to Grow Your Small Business
Content Marketing is one of the most effective ways to double your website conversion rates. Any company with proper strategy planning in content marketing generally tends to be more successful than those who risk all their efforts. An efficient plan helps you consistently deliver high-quality content so that you can grow your business, build trust with customers, increase sales, and educate clients to make your business successful. In this article, you will find a detailed guide to formulating your marketing strategy:
1. Create Your Goal
An excellent way to start your content strategy is by setting your mission statement or an outline of your goals. A quality mission statement needs to focus on your target audience, the content you will use to reach them, and the benefits they can acquire. You can make your goals by focusing on the concept of SMART (Specific, Measurable, Achievable, Realistic, and Timely). Being able to communicate your goals and mission is crucial not only with the audience but also with your team.
2. Determine Your Audience
One of the main strategies is to figure out your target audience. The first step can be to collect the demographics of your users, email subscribers, and establish social media handles. This can also be done using chatbots or Artificial intelligence (AI). Chatbots are a clever and convenient way of increasing the information by reaching as many audiences as possible. Incorporating AI with your business can make you look updated and appealing to your users. AI can also help you personalize and make your website user friendly.
3. Establish a Unique Selling Proposition
This particular step will get you valuable insights into the customers. To make your business a success, you need to be able to attract people. For this, you need to be a class apart from others. One way to personalize your website is by adding customized photos and videos to help you connect with your audiences. You could also conduct SEO assessment with chatbots and AI, update your media platforms, evaluate feedbacks, and understand gaps.
4. Auditing Your Content
This is one of the most valuable steps that most companies tend to skip. A business can only run smoothly if you deliver up-to-date and quality content that appeals to people. A content edit can be done in multiple ways:
a. Content Inventory: A content inventory works as a directory for your business marketing. You could focus on the heading and subheadings and eventually export them to a spreadsheet.
b. Cataloging Topic: In the spreadsheet, classify your content by being as descriptive as possible.
c. Evaluate Content: Once you have the catalog of content, grade each of them in terms of quality, relevancy, accuracy, tone, and visuals for your target audience.
d. Content Performance: The last detail you can include in your spreadsheet is to evaluate and grade your content's performance. You could do this by studying the traffic to your web page, user engagement, and more with the help of Google Analytics and AI.
5. Plans for Content Delivery
This particular step can bridge your planning to your execution. Here, you can determine the overall strategy and formulate some guidelines to create your content. Having a proper plan can make your business marketing smooth and effective too. You could focus on:
a. Types: Create a list of content types with their requirements.
b. Images: This can include custom graphics to make your content attractive.
c. Tone: Make sure your content has a uniform tone with formal communications.
You may also focus on broadening strategic grouping of your content, the channel of delivery (website, newsletter, blog post, social media, etc.) and specific topics to be covered by your business.
6. Brainstorm Your Content
Not all initial ideas can be ground-breaking. You will have to be open to editing and welcoming newer plans with fresh and original designs. During this step, you can make your editorial calendar that can include marketing themes, events, product launches, holidays, sales, and more. You could also focus on portable platforms for your business, such as mobile phones and tablets, which can make your website accessible to more people. Some tips for brainstorming can be to read industry sites, keep a watchful eye on competitors, and use content idea tools.
7. Set Up Analytics
Any marketing strategy requires proper performance metrics to optimize your content. It is necessary to establish a culture of determining your performance. You also need to be dedicated enough to invest time and effort to make your business a success. Ensure you have a business crisis management plan ready if you feel that any unforeseen problems might arise. Crisis Management will not just help you with a plan b, but you will personally feel insured as well. This step can be assisted with AI and online tools. Some of the metrics for evaluation are:
Click-through rates
Downloads
SEO rankings
Pinterest pins
Retweets
Likes, Comments, and Shares
Customer feedback
Views & Inbound links
In this way, a content marketing strategy can come handy, especially for a small business to grow. Marketing strategy is not just about the sale but is an art of keeping your business alive among your target audience as you consistently update your proposals for the changing world.
Laura Garbers is an accomplished and professional resume writer at CraftResumes. With her expertise and connections to the working world, she will assist you in a timely manner.