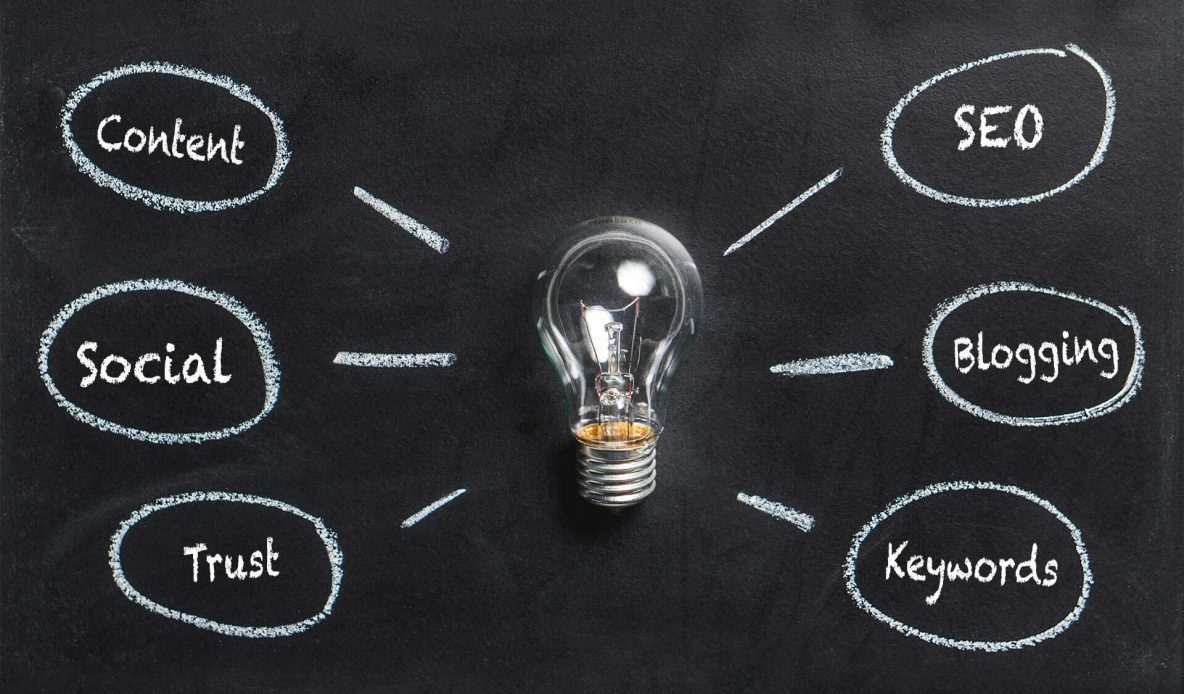 Secrets To High Quality Inbound Lead Generation
Around 70% of marketers prioritize leads conversion in their digital marketing campaigns. That means that three of four of your competitors are doing it. Are you?
What is inbound lead generation?
To put it simply, lead generation is a process of turning someone who discovers your brand and fits your target audience profile (a prospect) into someone interested in your products or/and services (lead). An inbound lead generation focuses on encouraging leads to connect with your business. The strategy usually implies, among others, social media marketing, content marketing, and improving a company website's SEO ranking.
Why bother about inbound lead generation?
One might think: from the definition, it looks like inbound marketing lead generation puts the customer in control. They may or may not choose to contact your company. However, if you ever got an unwanted call from a telemarketer during a meeting or a family dinner, you can see that an inbound strategy is much more customer-friendly. What's more, here are some 2020 statistics that may change your perception of inbound marketing:
Implementing content marketing strategies attracts three times more leads than traditional marketing. At the same time, it costs 62% less.
The use of landing pages and prioritizing SEO optimization increases your conversions by 23%.
Almost 70% of marketers generate leads by devoting only 6 hours per week to social media marketing.
What makes inbound lead generation so effective?
Customers no longer wait for a business to reach out to them, neither they search their mailbox to find their flyer. They grab phones and go online to find a company that will help with their problem in the fastest and cheapest manner. And businesses use the same tactics to search for B2B products and services. So, it's time to make inbound lead generation work for you with the following tips.
3 Secrets To High Quality Inbound Lead Generation
1. Do competitive analysis
Competition is something that always keeps a company on its toes. And if you want to stay on the playing field, you have to know how much resistance you are going to deal with as you launch your marketing campaign.
Do a Google search for industry keywords
Search for your product or service and see how many results return.
An expert in analytics, Christopher Penn, has classified the competition depending on the number of search results:
Up to 10,000 results: The niche is open.
10,000 to 100,000 results: You are going to face some barriers on the way to building awareness around your product.
100,000 to 1 million results: You'll need a smart marketing strategy to get your target audience interested.
Over 1 million results: The niche is oversaturated. You will need to invest a lot of resources to gain your share in this market.
At this stage, you will also determine your major competitors, their ranking, and what keywords they target.
Decode your competitors' strategy
Explore their website and determine what features you could add to your own. See how they position their product and study the price list to avoid any significant disparity. Look at their blog and see what type of content prevails. At this stage, you may also want to use tools to find out what advertising strategies your competitors use to promote their website.
Determine your potential leads
Look at your competitors' social media presence. There, you can gain insight into their customer service strategy, estimate what your target audience likes, and use the information to create your own personas. By utilizing social media listening tools, you can also see what people say about your competitors and whether they cooperate with influencers.
2. Know your target audience well
Inbound lead generation requires creating a valuable, insightful content to attract the audience. Yet, how do you know if your marketing efforts attract the right people? For this, you need to know who is your target customer and what their needs are.
After having done your competitive analysis, you must have outlined your target market — a group of potential customers with a rather wide age range, income, and varied interests. To make your marketing a bit more specific, you can divide your target audience into groups by some parameters and create personas for each of those groups. Personas will represent your ideal customers to whose tastes you are going to tailor your sales strategy.
3. Experiment with lead magnets
A lead magnet is an item of value that requires visitors to give their contact information in exchange for the value. Depending on your niche, you may try to offer your visitors an e-book, an infographic, or even a toolkit combining multiple resources. There are no rules, but make sure you are offering exactly what your leads currently need. A/B testing can give you more confidence when deciding which resource you should offer as a lead magnet.
Now that you have all the tools to create an effective inbound lead generation strategy let's dive into some tricks to get even more leads to your website.
How to Generate More Inbound Leads
Create eye-catching landing pages
A dedicated landing page works better in terms of attracting attention to specific features of your product. This is the reason they have become a major tool for lead generation and sales. A landing page also simplifies the process of data tracking for you. Here are some tips to make your landing page generate leads:
Make it look good. A rushed design doesn't spark the interest. To generate leads, you have to invest in your landing page design and make it look clear and easy to understand.
Create a great copy. If your message fails to intrigue a user within several seconds, they will leave. Use personas to understand your target audience's language and write a customer-centric copy that resonates with the user's needs.
Work with your CTAs. A call-to-action is the main element on a landing page that triggers action. They inform a user of what is expected from them and give an option. Usually, a CTA is placed at the bottom of a page so that a user could read all the text, realize what value it offers, and then proceed to getting more information or making a purchase.
Collect leads via live chats
A live chat is a fast and simple way to reach out to your audience and start a conversation. Vtldesign states that 91% of users invited to chat have found it helpful. Obviously, most people enjoy the short response time and support availability, but how can a live chat generate leads?
Inbound lead generation relies on those who decide to reach out to your business. So, as soon as a user starts navigating your website, an agent can come up with an offer to help. For example, as a user clicks to see the pricing, they may immediately get a message from the live chat asking them if they would like more information. Next, in a conversational form, an agent can ask the user to leave their email to get a pdf with extra details.
On the other hand, some customers may be hesitant to give their data via live chat due to the increased risk of a cyber attack. So, your task here is to ensure that you are using safe chatting software from a trusted vendor. You have to be well aware of where your clients' data goes and what exactly the third party is responsible for. And of course, let your customers know how safe your live chat is.
Feature premium content block on your website
When you offer premium content to users who are about to leave your website, you make visitors feel special and therefore it increases brand loyalty and trust.
Giving access to premium content is standard practice that works well. Why? Most people make a purchase after seeing a sales message multiple times, so you need to use various contact options.
If you have different information products that cannot be found anywhere else, it's a surefire way to encourage visitors to share their contact information. Here are some ideas for what can be your premium content:
E-Books: Those are the great source of value for readers who want to gain more knowledge about the niche you work in. Together with your marketing team, you may put together a list of best practices that one can use to get started, add there your best blog posts on the topic, and offer it in exchange for a user's contacts.
Video tutorials: Video content is getting only more popular. It takes less time than reading, caters to one of our most dominant senses — vision, and, in case there is a person filmed, humanizes your brand. Videos are easy to create and can quickly teach your audience about the chosen topic just for an email address.
Industry reports: With a summary of recent surveys conducted in your niche, you kill two birds with one stone. First, this is a great lead magnet. Second, you improve your credibility and strengthen your position as an industry expert.
Organize useful video conferences
According to the Bizzabo report, 85% of marketers believe that in-person events significantly impact their companies' success. In 2020, B2B companies have to find new ways to make connections. Virtual conferences are an exciting way to meet influential people in your niche and share your knowledge. Similar to an offline event, virtual conferences can be held in several formats:
Presentation. A host is sharing a screen with a series of slides.
Discussion. Several experts share their opinion on a topic.
Breakout rooms. Participants work in small groups and then report to the entire "room".
To organize a video conference, you have to find a suitable time for your target audience. Unlike a physical event, the participants of a virtual conference can be in different time zones, and you have to consider it.
Next, you have to create an effective opt-in form or even a separate page, prepare a sequence of emails (welcome and several reminders), and develop a promotional strategy.
If done right, a virtual conference can be as effective in terms of lead generation and converting leads, as a physical event would be.
Leverage the power of social media
Not all B2B companies consider using social media. However, a report from Venngage shows that more than 30% of marketers focus their marketing efforts on social media. So why not include lead generation on social media in your strategy?
With buyer personas and other data that you collect, you can determine the right platform for your business and focus on creating an effective content marketing strategy.
While it may be different for your industry, according to the same Venngage statistics, most B2B leads are generated through LinkedIn. Here are some of the tools the platform has for lead generation:
Clickable links
LinkedIn Lead Gen Forms: These are pre-filled forms that enable you to collect quality leads just in a couple of clicks.
Targeted ads
Social selling tools: With those, you can reach out to target business accounts and build your reputation as an industry expert by sharing useful content.
But if you want to generate more leads, it's important to invest time and effort into social media promotion so that you can reach a wider audience with ease. The more B2B buyers you reach, the more leads you can generate.
Conclusion
There you have it. You may choose one or two tactics to incorporate in your existing marketing strategy, or set an entirely new course.
Inbound lead generation is something that will bring worthy results with time. Having implemented the practices mentioned above, you will gradually improve your ROI and stop losing money.