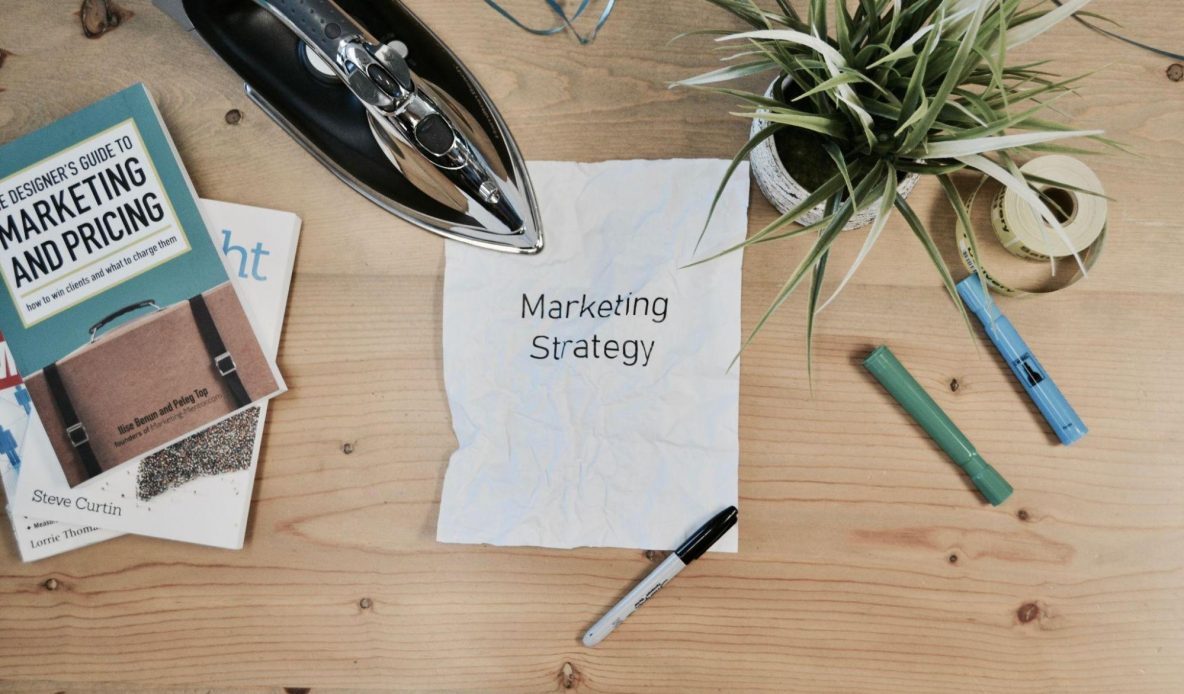 B2B Marketing Best Practices in 2022 for a Positive ROI
In the B2B world, many small businesses start growing through word-of-mouth referrals and close recommendations. While this might be a great starting point, it can't be your long-term growth strategy.
Investing in digital marketing is an essential steppingstone for any growth-oriented B2B company, but you need to invest in the right tactics, tools, and marketing methodologies. From visual marketing and using original photos to build brand authenticity, all the way to content marketing and even paid ads, there are many tactics you can consider for your 2022 strategy.
But which are the most cost-effective for your business? Here are the B2B marketing best practices you should use to produce a positive ROI, and how to use them right.
Focus on Comprehensive SEO
One of the best investments you can make is, of course, to build an amazing website. Assuming you already know just how important it is to have a beautiful website, we can talk about optimizing it for online visibility. Search engine optimization, both on your site and through content marketing, is an essential marketing tactic that every B2B company needs to invest in nowadays.
That said, you need to take a calculated approach in order to maximize SEO ROI while having realistic expectations. Investing in SEO means investing in a long-term growth strategy. You won't see immediate results, but rather a small cumulative effect in a few months' time. As the SEO campaign continues, you will begin to see greater long-term results in about 12 months.
To start optimizing your online presence and marketing for search engines, make sure to:
Conduct audience and competitor research

Identify key marketing goals and objectives

Identify your key performance indicators

Conduct keyword research

Weave those keywords into your content and website

Generate links back to your site on popular industry websites

Focus on website performance and back-end SEO

Use localized keywords to build your local presence
Build Social Proof in Your Industry
In the B2B sector, word-of-mouth-marketing can make or break your business. After all, potential clients and partners talk, they build trusting relationships and entire B2B networks, and you want to make sure that the industry garners a positive opinion of your brand.
You want the industry to talk about your company in a positive light, which is why building social proof is one of the best B2B marketing strategies in any industry. Simply put, social proof is when people follow the actions of others, trusting that their positive experience with your brand is enough to guarantee a positive experience for themselves.
When people talk about you in a positive light, share their positive experience with others, and engage with you online, you're effectively creating social proof. To start building social proof, make sure to:
Inspire people to leave positive reviews, ratings, and testimonials

Inspire user-generated content on social media

Tell people to tag you in their posts

Share client and partner stories on your site and social media

Showcase positive feedback and client stories in your emails

Implement a real-time social proof tool on your site

Engage your followers in the comments section on all relevant platforms
Invest in Content Marketing
You might be tempted to start investing in paid advertising on search engines and social media, but that could be a waste of marketing resources. While there is nothing inherently wrong with ads, keep in mind that you can achieve advertising success only if you first have quality content to offer to your audience. That starts with strategizing your content, executing it well, and positioning it to serve your target audience.
After all, ads will convert only if you have spent time building social proof and your brand identity through other powerful marketing tactics, like content marketing.
Content marketing is the most powerful inbound marketing approach for generating leads, building brand authority, and elevating your company above the competition. To start, it's important to conduct a content marketing audit that will tell you exactly what you need to do to get your content in front of the right people.
Once you have generated the right insights, you can start publishing content regularly on your site and social media. Make sure to publish at the right time when your audience is active online, and to engage with them in meaningful conversation.
Don't Forget About Video Marketing
Another important marketing tactic you should invest in is video marketing. Given the fact that video is the most popular form of content in the online world, now's the time to start investing in a video strategy.
The possibilities of video marketing are endless, and you can use branded films and video content to boost your website, enrich your social media, and more. The best part is that you can create a truly dynamic video marketing strategy, utilizing many engaging video formats:
Explainer and how-to videos

Product guides

Brand introductions

Teasers, trailers, and promotions

Innovation and thought leadership

Webinars and webinar recordings

Live videos on social media

User-generated videos

Company culture and values videos
Automate as Much as You Can
Marketing automation is one of the best ways to minimize financial waste and even boost productivity in your marketing team. After all, automation allows your marketing experts to focus on the complex issues and campaigns instead of spending time tending to menial and repetitive tasks.
From sourcing commercial intent keywords to drive e-commerce sales to automating your email follow-ups, and all the way to automating content publishing and scheduling—automation is a powerful ally. But be careful what you invest in.
Keep in mind that marketing automation can be cost-effective only if you choose the tools that are right for your business, your team and its specific needs, and your long-term marketing goals. Make sure to trial different automation tools to ensure they have all the features you need to execute optimized marketing campaigns.
Create a Strong Social Media Presence
Of course, you can't have a well-rounded marketing strategy without a social media plan. We live in a social media-driven world, and you can bet that having a social media presence will help you generate leads, build social proof, and grow your brand.
To attract potential partners and clients, and inspire them to reach out, you need to come up with social media marketing ideas and tactics that are engaging, informative, and highly relevant to your audience.
Some of the top content ideas include:
Daily, weekly, or monthly series on a specific topic

Contests and giveaways

Polls and community discussions

Post advice from industry experts and tag them

Host an AMA (ask me anything) event

Create reel-type videos

Share how-to posts and guides

Link to your blog articles with a catchy hook
Manage Your Team's Time for a Positive Roi
Lastly, you can't hope to produce a positive marketing ROI if you don't optimize the efficiency of the marketing department itself. After all, time is money, and if your marketers are not spending their time on the right lead generation strategies, or are simply wasting it for whatever reason, it's going to negatively affect your financial report.
With that in mind, it's important to take time management seriously, estimating and monitoring production time to protect your return on investment. Consider automating the time tracking process for your team. You should know how much time your marketers are spending on each task, which will allow you to create a better, more personalized workflow, leading to higher overall efficiency.
Over to You
It's not easy getting your money's worth when investing in digital marketing. Not only are certain marketing tactics and tools expensive, but investing in the wrong ones can produce a negative ROI. And that's without talking about the negative impact a poorly executed marketing strategy can have on your brand as a whole.
Don't waste your marketing dollars. Instead, invest in these tried-and-tested practices to produce a positive ROI in 2022 and scale your marketing spend wisely in the years to come.
Looking to expand the reach and effectiveness of your B2B marketing? Contact us at Lform to get help take your digital marketing to the next level.