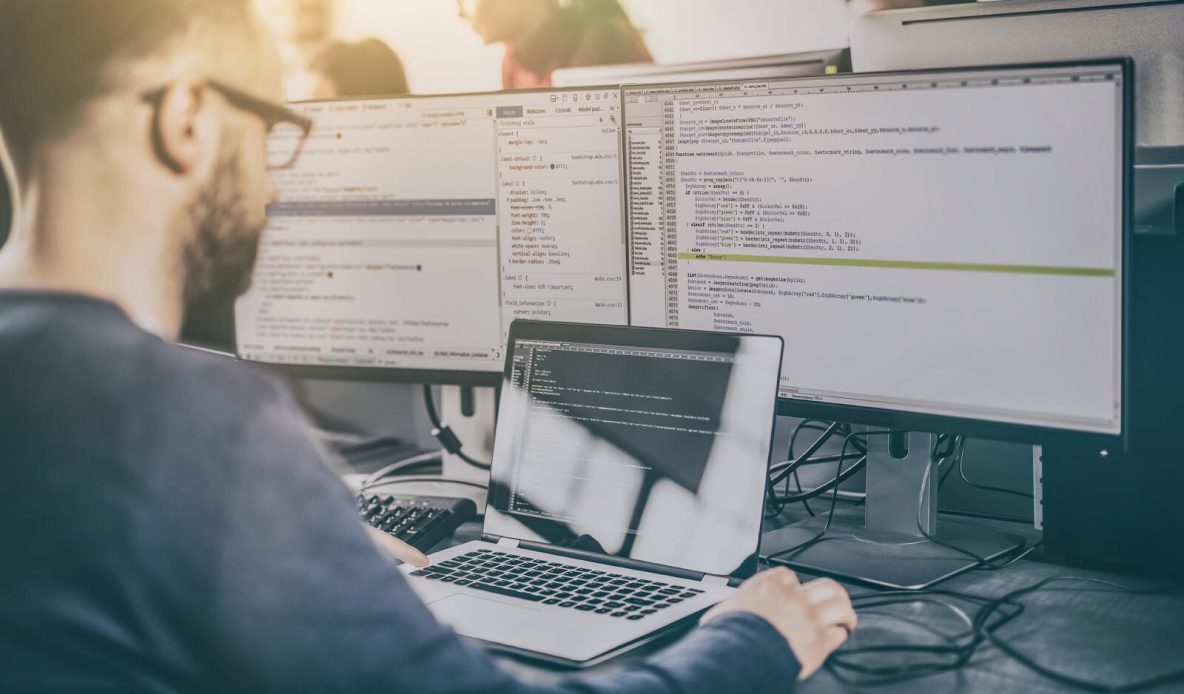 10 Best NJ Web Design Companies that Actually Build Custom Websites
[UPDATED ON June 21, 2021: To make sure that our 10 best NJ web design company's info is accurate and more available to users, we've checked our info and reformatted this post to be more user-friendly. Know of a custom web design and development company that should be on our list? Let us know!]
In the great state of New Jersey, there are hundreds of web design companies that claim to design and code custom websites. The fact of the matter is, however, that in this day and age most agencies don't have the expertise to design and code custom layouts. They simply select a pre-built template off of a website like Template Monster (https://www.templatemonster.com), StudioPress (https://www.studiopress.com), or SquareSpace (https://www.squarespace.com/templates/) and upload your assets—your logo, brand colors, stock photos, and deceive their customers, who may not know the difference.
Being an informed buyer is important, especially when it comes to investing in your company with a custom website. Recognize that fake or templated custom websites have tell-tale signs that they aren't legitimate, and it truly takes a team of experts to formulate and deploy a unique website that can easily scale as your marketing evolves and gets you measured results.
Below is a list of website companies in NJ that have been vetted by yours truly and we can say build 100 percent custom websites. And don't you worry, this is not a paid endorsement, just our two cents. (Also, keep in mind that this list isn't ranked and is in no particular order. They're all great website design companies in NJ!)
Top 10 Best NJ Web Design Companies
Looking for companies with a bit more of a national flavor? Check out our article on the Top 5 B2B Web Design Agencies in the United States instead!
1. Lform Design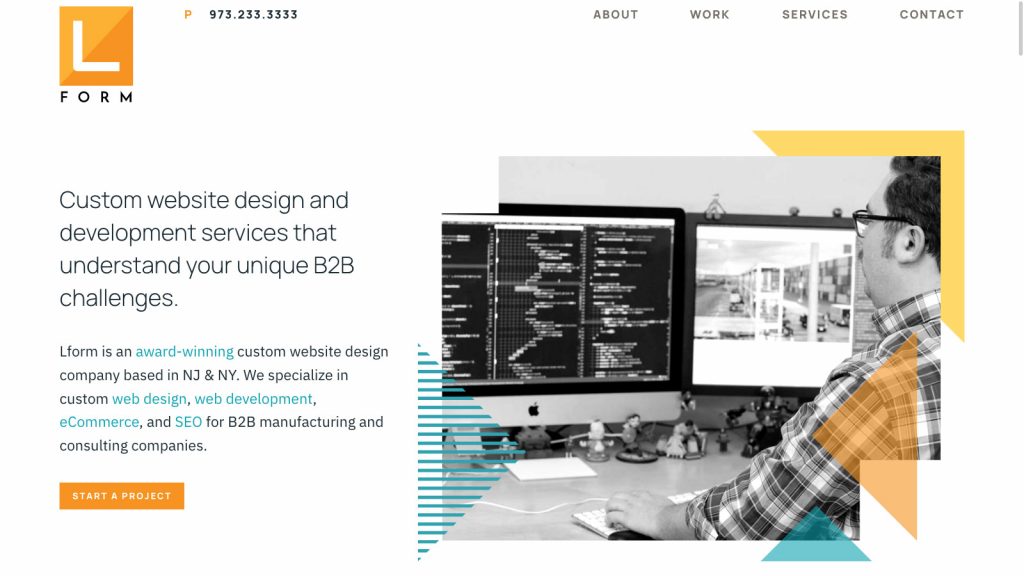 Website: lform.com
Location: 42 Park Street, Montclair, NJ 07042
Phone: (973) 233-3333
We have to toot our own horn here, right? Lform Design was founded in 2005 by the owner and creative director Ian Loew. With the steadfast belief that web design makes a difference—from a prospect's initial impression to a business's bottom line—our fearless leader cultivated Lform into a successful New Jersey web design company with a satellite office in New York City. As web design and development grew to include many other digital marketing elements such as lead generation and content marketing, so did Lform's services and capabilities. The company's growth and dexterity in the digital space have made it the trusted partner for hundreds of B2B manufacturing consultancies and companies over the last decade.
2. SEMGeeks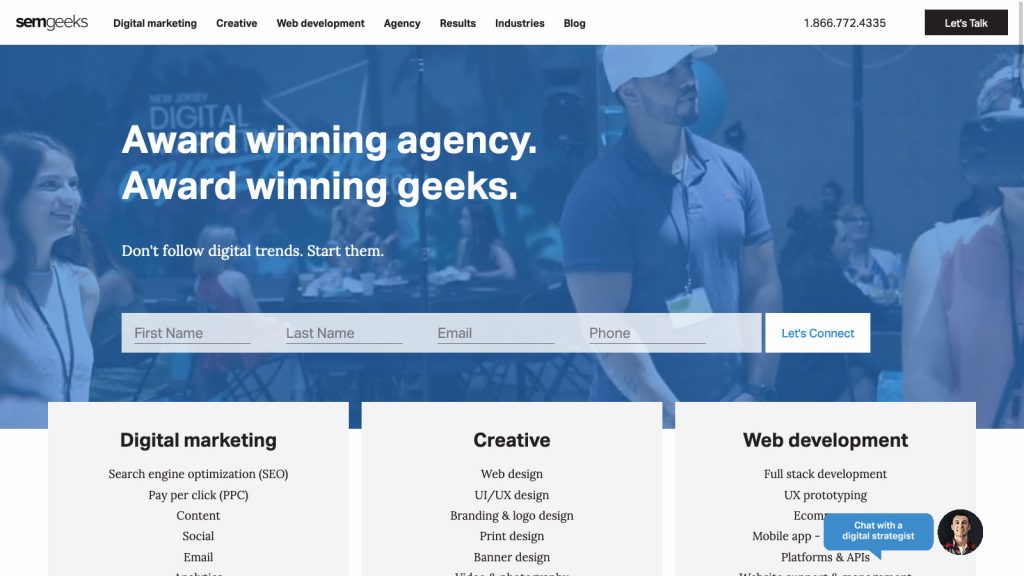 Website: semgeeks.com
Location: 602 Main Street, Belmar, New Jersey 07719
Phone: (866) 652-0336
SEMGeeks is a full-service digital marketing agency located along the Jersey shoreline in Belmar, NJ. They offer an awesome hands-on approach to a wide variety of capabilities including pay-per-click (PPC), SEO, social media marketing, automation, and web design and development. SEMGeeks has a stacked team of digital experts in-house to deliver effective digital campaigns to its clients.
3. Smart Sites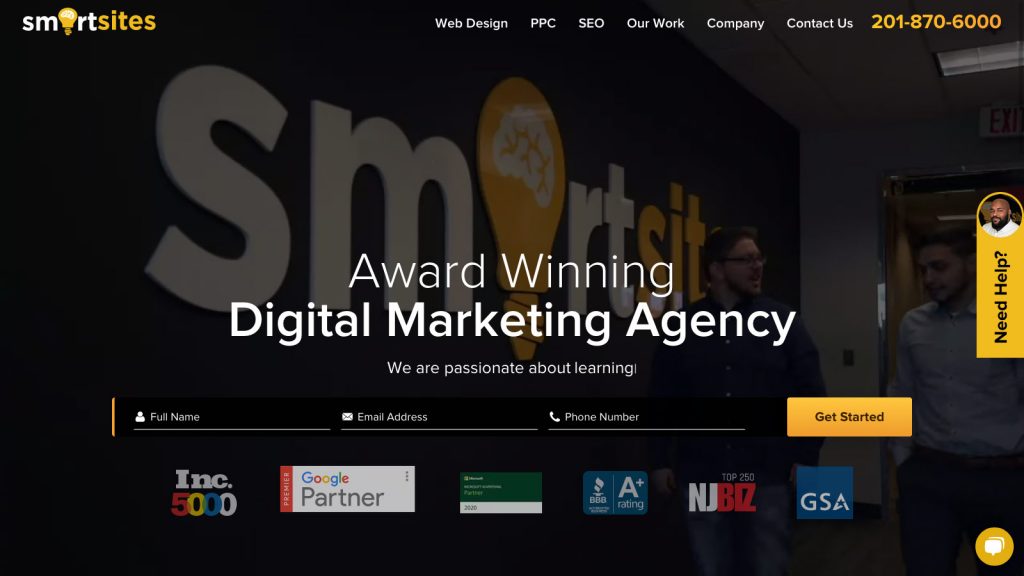 Website: smartsites.com
Location: 45 Eisenhower Drive, Suite 520, Paramus, NJ 07652
Phone: (201) 448-9010
Just a short drive from us, Paramus, NJ-based company SmartSites is another full-service digital agency that specializes in website design, website development, search engine optimization, and PPC management. SmartSites works hand-in-hand with its clients to provide unique ways to strategize, create, and promote businesses of all sizes and many industries. The company was founded in 2011.
4. DotcomWeavers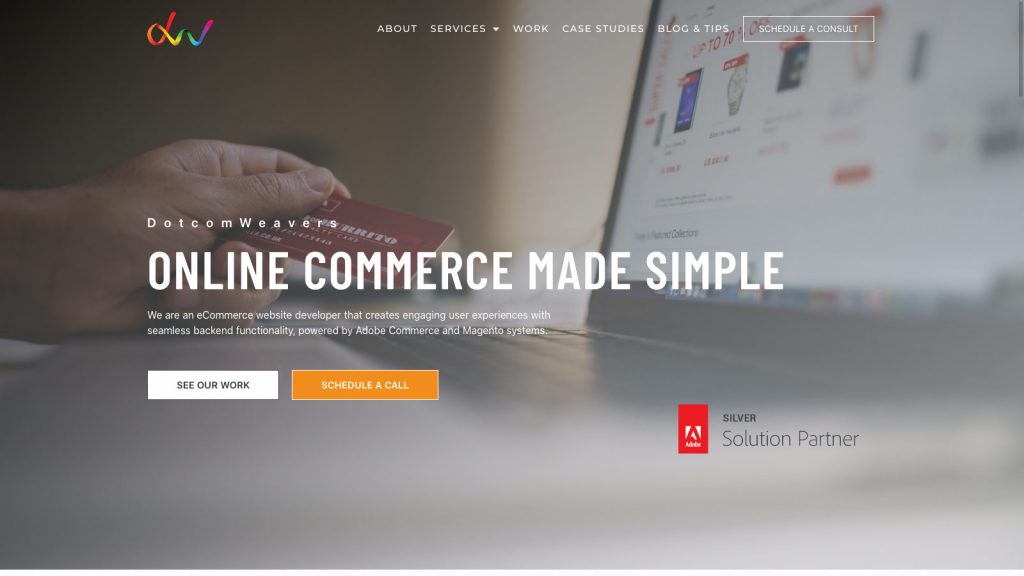 Website:dotcomweavers.com
Location: 15 Farview Terrace Paramus, NJ 07652
Phone: (888) 315-6518
A neighbor to SmartSites is DotcomWeavers, a top-rated web design, and development company in Paramus, NJ with an additional office in Hyderabad, India. DotComWeavers specializes in eCommerce, custom software, and mobile apps. Since 2007, DotComWeavers have launched more than 400 websites for businesses of all industries and sizes.
5. New Possibilities Group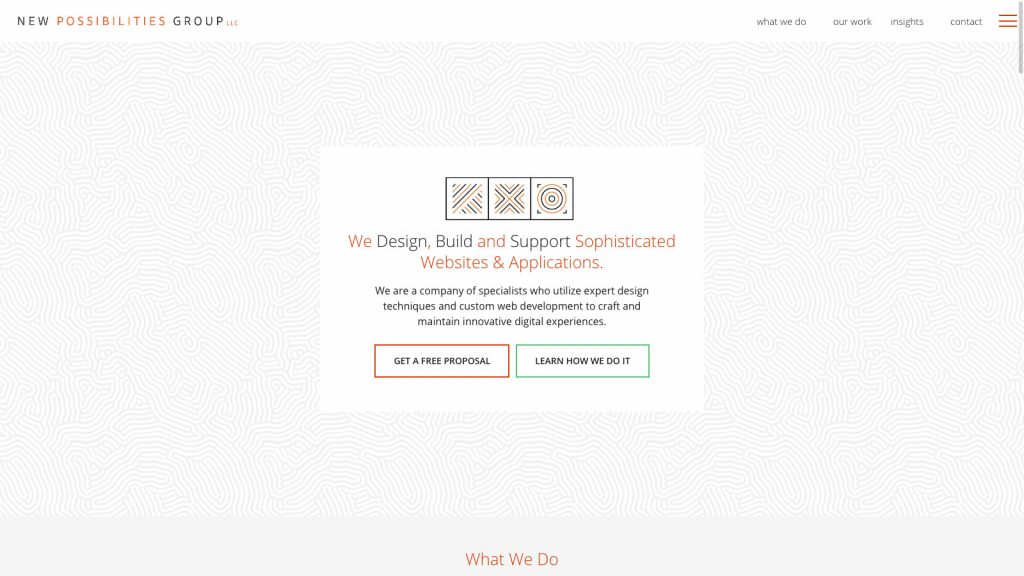 Website: npgroup.net
Location: 1033 Route 46 East, Suite 107, Clifton, NJ 07013
Phone: (855)674-7687
Founded in 2001, The New Possibilities Group is a boutique digital agency located in Clifton, NJ. Its team of web professionals that build excellent working relationships with its clients to effectively communicate and achieve their objectives. They're known for taking client visions and fostering them from concepts to reality.
6. Splendor Web Design Group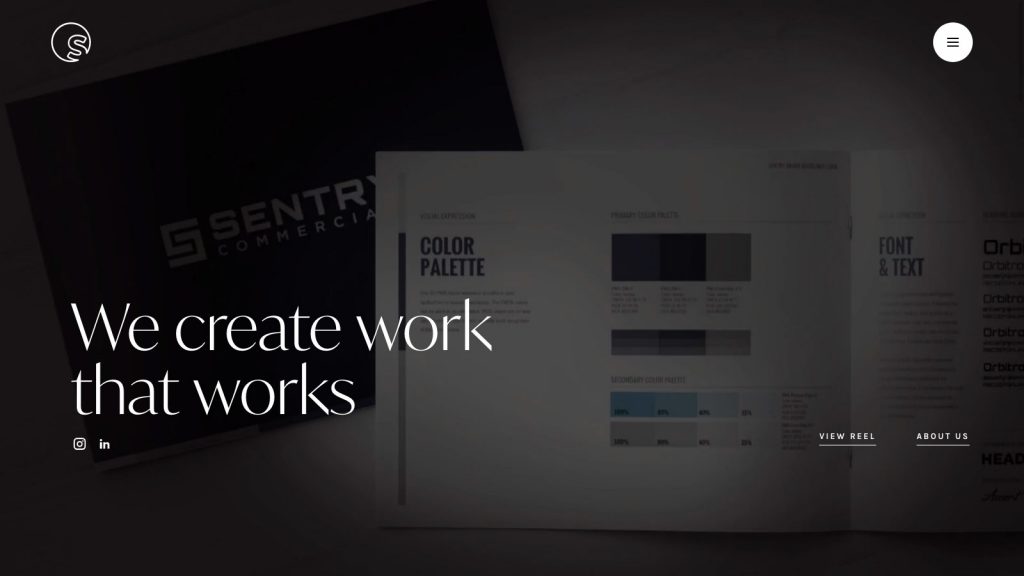 Website: splendordesign.com
Location: 50 Broad St. Suite 1, Red Bank, NJ 07701
Phone: (732) 295-1551
Spendor Design is a full-service marketing and design firm in Red Bank, NJ. Splendor offers effective design solutions for branding, print and digital marketing collateral, website design and development, and new media strategy. Its lauded design and marketing team helps businesses succeed in communicating their messages to their target audience.
7. JAM Graphics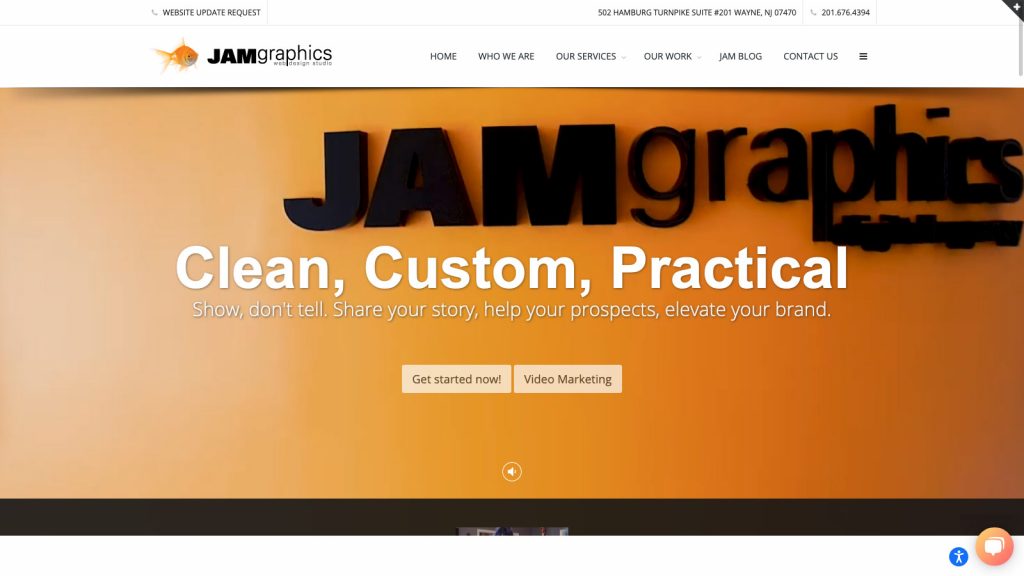 Website: jamgraphics.com
Location: 7 Industrial Rd., Suite 203-B, Pequannock, NJ 07440
Phone: (201) 676-4394
In 2006, JAM Graphics was a freelance-driven joint venture by John Tedesco and his sister Mary for graphic design projects and artwork. The siblings grew up fiddling with Photoshop and Illustrator at their home and later gained some serious design experience as they took on careers in the field. In 2008, JAM ("John And Mary") Graphics were incorporated and the rest is history! The company has now grown into an inbound marketing company offering services including graphic design, web design and development, marketing, and video production.
8. Kraus Group Marketing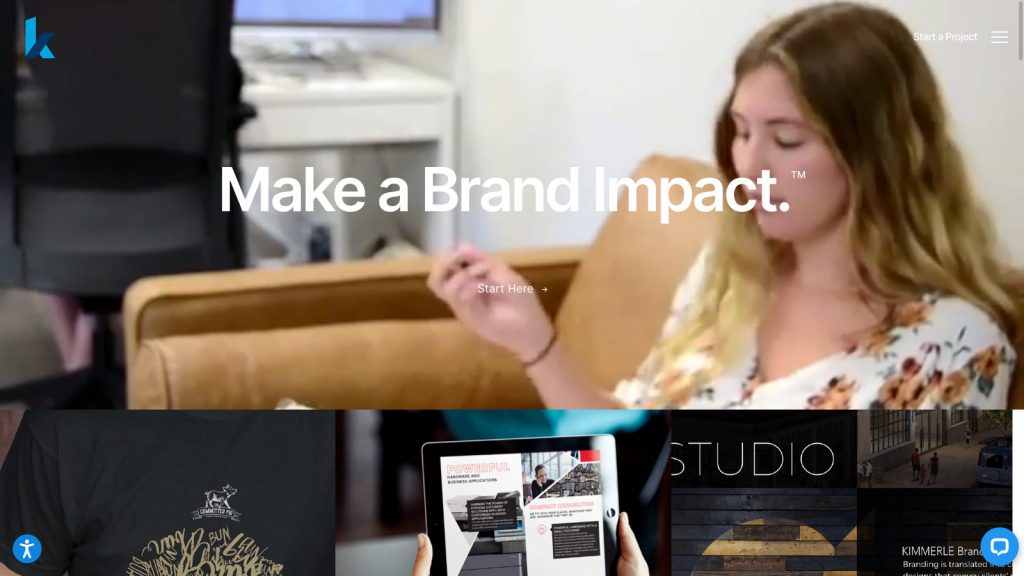 Website: krausgroupmarketing.com
Location: 4 Spring St., Morristown, NJ 07960
Phone: (973) 998-5742
Kraus Marketing, located in Morristown, NJ, offers class-act project management, great marketing, therefore, ROI. As a full-service ad firm, Kraus takes its projects from concept to completion with no detail overlooked. They always say, a great idea is only as good as its realization and implementation. And that's why you hire them—to turn that idea into reality. As an added benefit, Kraus also offers competitively-priced high-quality printing.
9. Web Developers Studio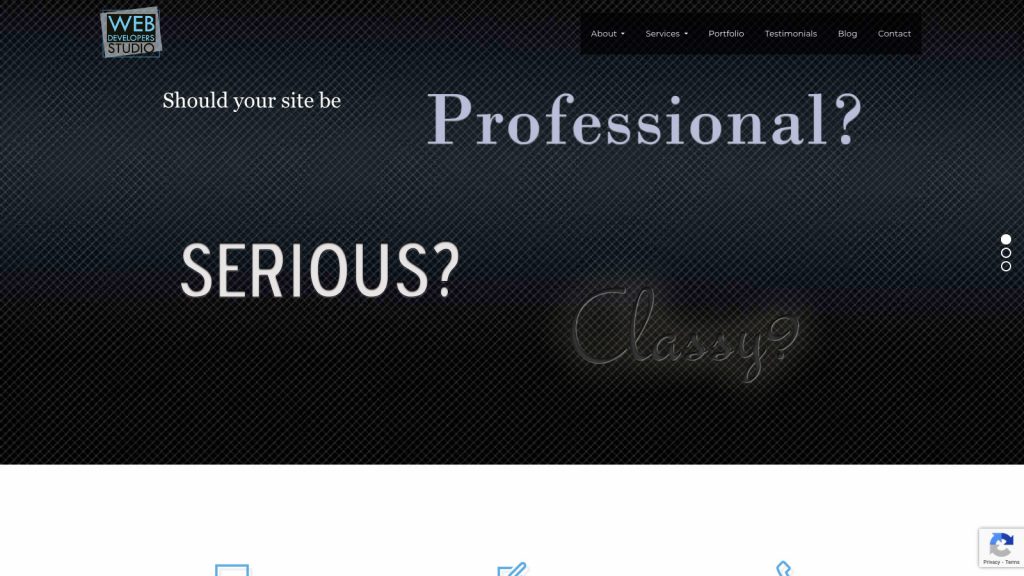 Website: webdevelopersstudio.com
Location: 7 Regency Cir, Englewood, NJ 07631
Phone: (551) 579-4865
Owner Terri Karp started programming mainframe computers in the 80s. She began creating web pages in 1999, later opening the doors to her business, Web Developers Studio. She wrote her own homegrown CMS in PHP and has evolved with the industry from HTML all the way to HMTL5, and now she writes client-side in Javascript through JQuery. Karp's the real deal, and her company is, too, offering services including web hosting, updates and maintenance plans, SEO, social media and marketing, CMS, and eCommerce.
10. JK Design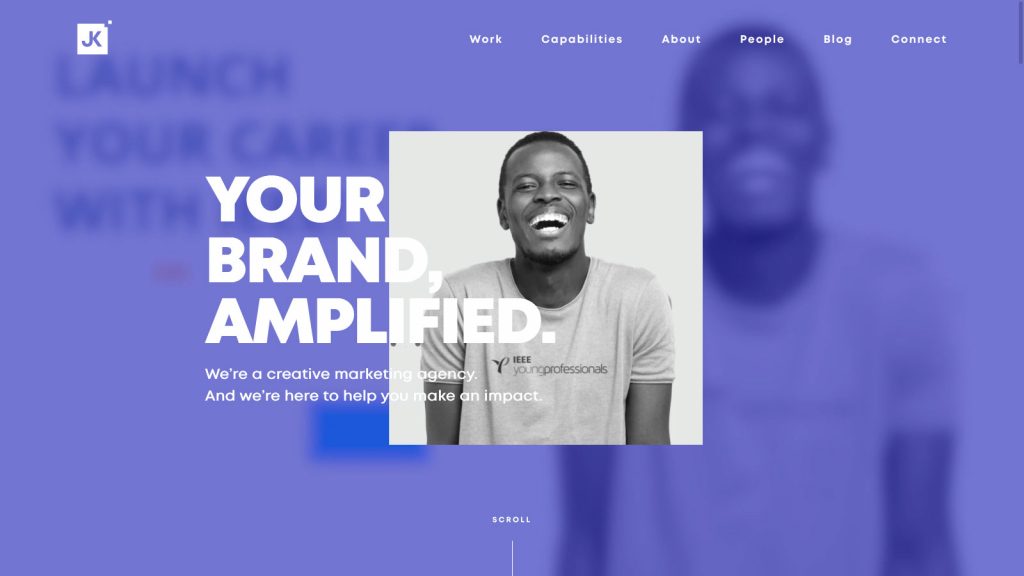 Website: jkdesign.com
Location: 465 Amwell Rd., Hillsborough, NJ 08844
Phone: (908) 428-4700
JK Design is a full-service advertising agency with offices in New Jersey and New York City. JK Design combines creativity and technology to tell a brand's story and ignite a passion for it. JK was founded in a garage in 1985 by a very talented artist who had a very big dream. It's since grown from a design shop to a full-service design, advertising, and marketing agency that today boasts more than 60 employees in its two locations.