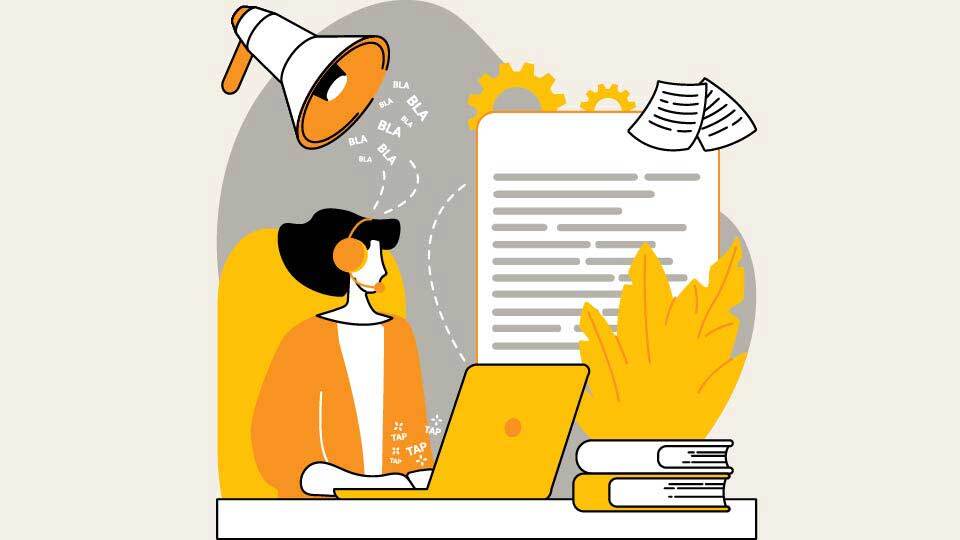 How Do I Write a Blog Post for SEO? The Quick and Easy Guide
Writing skills are necessary for blog entries. If you want to keep your reader interested, think about how your content is organized and have a conversational tone. If an article is fascinating and easy to comprehend, readers will be far more likely to share it with others, boosting your rankings. Therefore, to improve your writing skills and rankings, start with this guide on creating SEO-friendly blog content.
How Do I Write a Blog Post for SEO? 11 Tips on Writing Effectively.
Want to write a blog post for SEO? Have a look at these tips:
1. Perform Proper Research
You must conduct in-depth research on the topic before outlining the essential points to clarify it. Examine each criterion in great detail, develop ideas, and modify your approach as appropriate. You can express your ideas in a blog post by using a range of original phrases.
Your goods can be categorized, and you can exchange experiences with others. You have the opportunity to persuade the audience to buy a good or service through copywriting. You must be certain of your writing goal before you can perform any useful research.
2. Maximize the Word Count of Your Content
Maintain a balanced article length by making sure your blog posts are at least 300 words long. Although Google favors lengthy content, readers may become discouraged if yours is too long. A lengthy message places a lot of demands on the audience.
If you are unsure of the ideal length for an SEO blog post, read this article. To create an SEO-friendly blog article, use your focus keyword throughout your text.
3. Follow the Right Format and Outline
If you want to create excellent material, follow a tight format and stick to that format. Establish your post's core argument first. You can write it more quickly and easily if you divide it into manageable chunks. Once your knowledge is organized, you won't need to rearrange your ideas because you can work on each component independently.
You might have seen descriptive examples and other types. Any piece of writing needs to include an introduction, a body, and a conclusion. You may create content that expresses your personality and appeals to your target audience by focusing the body of the post. This is where the majority of your information should be set.
4. Create Intriguing Headings
It takes only a few lines of text to make a huge impression. Here, SEO strategies help to underscore the impact of a strong title. Make sure your meta descriptions are attractive and elaborate on the content of your post, in addition to having a fantastic headline.
A meta description provides a brief summary of your entire post. The keyword that was used to characterize the subject should be included. Your call-to-action will be precise and convincing if you avoid overused words.
Make sure that you're dividing your post's body with descriptive headlines. On top of the fact that this makes it easier for Google to understand, this also allows readers to skim your article for key pieces of information that they are looking for.
5. Add Alt Text to Images
Content that is visually appealing increases blog readership. Your blog should include visuals in addition to material to improve aesthetics and aid in subject comprehension. The image alt text explains to readers what the image is about when it cannot be shown on your website due to a poor connection or another error.
Write an alt text that provides a clear description if you include an image so that even if a visitor cannot see it, he may still understand what you have posted. It enhances your content's ranking in search engines and allows for readers with visual impairments to understand what a given image is.
6. Use Relevant Tags and User-Friendly URLs
Only tags pertinent to your niche and issue should be included; any others should be excluded. Excessively tagging an article makes it more challenging for Google to classify your content into a specific category, which lowers the value and ranking of your website.
Your URLs should be pertinent to your site and convey the topic you are discussing. If you are blogging about sales, the URL should be attached to the right text so that people can visit your website. Make sure that the URL text (known as the URL slug) is easy to understand. Overly complex URL slugs may lead the user to think they entered a spam or low-quality website.
7. Don't Stuff Your Text With Too Many Keywords
Without being obtrusive, the goal is to optimize your page correctly. Look for natural areas to insert keywords, but avoid doing so to the point that your writing becomes unintelligible. This technique allows you to incorporate keywords into the content without using them excessively.
Remember that your audience is the problem you are trying to address. Google will be informed that your post may not be what visitors are looking for if they have a bad reading experience.
8. Cite Existing Content
Remember to provide links to and from any of your earlier posts that deal with the same subject as the current one. Your demonstrated subject matter expertise will strengthen your new and existing blog posts. The link structure you have is also essential for your Google rankings.
In addition, your audience will benefit from the links because they might also be interested in reading a related article. It makes finding the right information simpler for them.
9. Post Your Articles Regularly
It would be much simpler if someone informed you that you don't need to post to your blog regularly, but that isn't the case. The number of pages in the Google index will rise as a result. This strengthens your domain and website.
Posting articles regularly provides users with another reason to revisit your blog. It's an excellent way to get in touch with your subscribers. SEO content writing importance cannot be denied. It indeed improves your overall performance.
10. Get Your Content Reviewed
Make sure to have anyone on your team who is an expert in the subject you are writing about read your post. Once you have covered everything necessary, they can evaluate your coverage and make content-improvement recommendations.
Before you submit your post, make sure someone else has already seen it. Ask them if they understand the main idea of your article in addition to inviting them to correct any typos and grammatical errors. This might help you by providing an objective evaluation of how legible and enticing your text is.
11 Assess Your Performance via Analytics
Using Google Analytics, you can keep a close eye on your website's performance. Look at the articles and areas of the website that visitors use the most. You can change your information to reflect what visitors say. You can keep your content current and relevant for the reader.
You might be able to enhance your content production and optimization tactics by analyzing the performance of your website. Different technologies are used to monitor marketing strategies and better understand customer needs. You have access to a wealth of online resources that can help and direct you.
Conclusion
Here at Lform, we've been writing blog posts that get SEO results for our B2B SEO clients. To write SEO-friendly blog articles, we abide by the tips listed above. Additionally, if you haven't been following some of these steps, set aside time to go back and make the necessary changes to any blog posts that are not already optimized.
Looking to improve your B2B SEO results? Contact the team at Lform Design today and learn how you can leverage your blog articles into greater visibility on search!