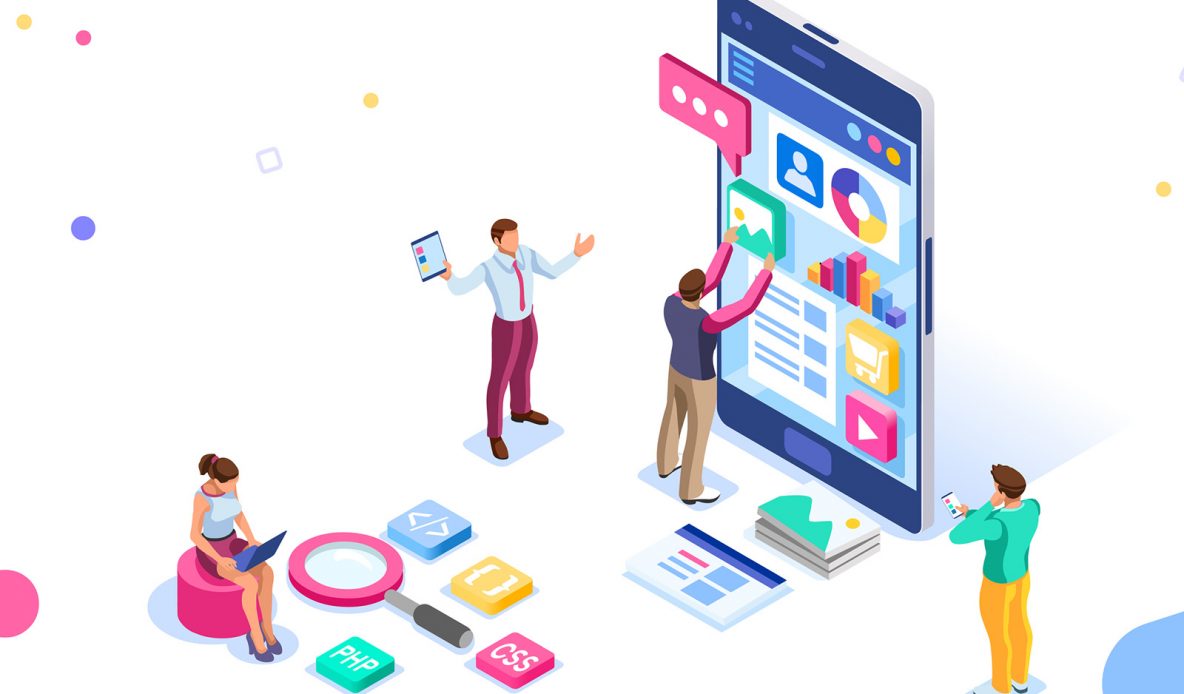 The Ultimate B2B Website Launch Checklist for 2022
Building a beautiful, performance-driven website is one of the best things you can do for the long-term growth and success of your company, both online and off-line. There's no denying that you need to invest in professional front-end and back-end web development in order to build a website that will boost your brand's visibility, engage your target demographic, and help you achieve your sales and marketing goals.
But to roll out a B2B website that stands out in both web development and web design, you also need a pre-launch checklist. This checklist should encompass everything your website needs in order to rank high, capture the attention of the online audience, and become your most powerful selling tool.
To that end, here are the boxes you need to tick to ensure a successful B2B website launch in 2022.
Start With the Right Flow and Structure
Making sure that your website has the right structure and user flow is one of the most important steps in this process, especially for good user experience (UX) design, and it should be at the top of your checklist. Simply put, user flows in UX design are used to guide your website visitors toward a positive outcome—like signing up for a free trial, downloading a free digital product, or making a purchase.
UX and web developers will employ user flows to map out this journey on your website, and for that journey to be successful, you need to complement it with a clear and concise structure. Your website's structure should be as simple as possible, which is especially important in e-commerce website development and other competitive industries.
First, make sure that the structure uses clear and concise URLs, leveraging subfolders instead of subdomains. Subfolders for different pages on your site would look like this:
yoursite.com/product

yoursite.com/blog

yoursite.com/about
On the other hand, a subdomain would look like this:
blog.yoursite.com/topic

product.yoursite.com/features

product.yoursite.com/pricing
Using the subfolder system instead of the subdomain model will allow you to retain a coherent website structure that will appeal to Google as well as your online audience.
Produce Web Copy That Engages and Sells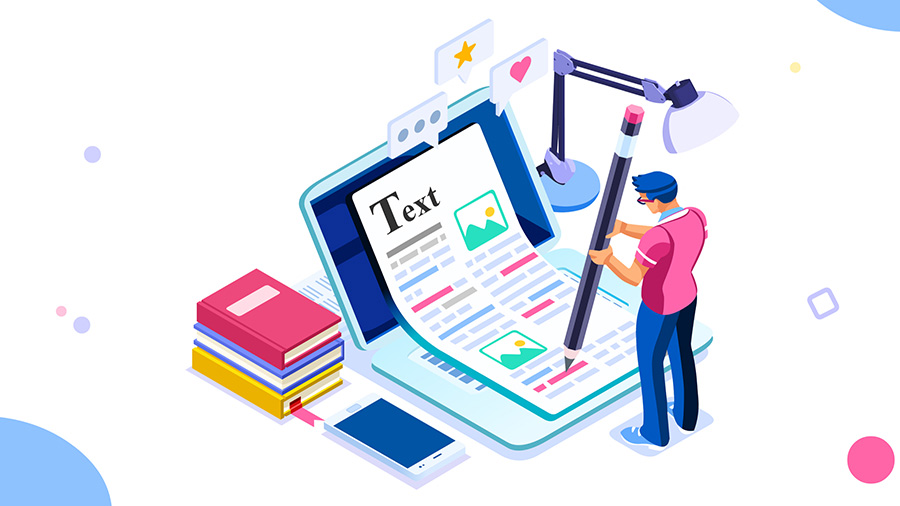 Without a doubt, the copy on your site can make or break the entire experience for your users. Bad website copy will confuse your visitors and increase your bounce rate, but writing web copy that sells will guide them on a path toward conversion.
Here's a quick checklist of what good website copy is:
Personalized for your target demographic

Talking to your audience and addressing specific problems

Resolving specific pain points early on

Offering a clear brand value proposition

Using powerful and catchy headings to entice the user

Personalizing and humanizing your CTAs

Using short and concise paragraphs instead of blocks of text

Optimizing for user intent (navigational, conversational, transactional)

Imbuing copy with your brand's values, tone of voice, mission, and vision
Good website copy will sell your product or service by inspiring and enticing the visitor to take action through powerful storytelling and problem-solving. Go through your website copy with your content creators and sales experts before launch to see if it will truly resonate with the hearts and minds of your audience.
Personalize the Website Experience
It's important to personalize the copy on your site to make it more relevant and engaging, but the same goes for your entire brand experience online—and every marketing and sales strategy you use. Personalization is one of the most powerful tools at your disposal, but nowadays it has become a necessity in B2B website design.
Simply put, without website personalization you can't hope to establish a meaningful connection with prospective buyers, clients, or partners. People want your website to be something more than a place where you sell and market your products and solutions—they want your website to speak to them in a meaningful way.
With that in mind, make sure your personalization checklist has the following:
Your brand values are aligned with the values of your target demographic.

Your brand tone of voice and personality are optimized for your audience.

The visual design speaks to your demographic according to their age, interests, goals, and lifestyle.

Your CTAs are personalized and not generic.

You solve specific industry problems instead of offering generalized solutions.
Go Through Your SEO Checklist
There are many important reasons why your business needs a website, and it's not just to showcase your amazing products or services. A business website serves many purposes, including to boost your online visibility and brand awareness through search engine optimization (SEO). In fact, SEO should be one of your top priorities when launching a new site, as you want to rank as high as possible in organic search in 2022 and beyond.
Go through your SEO checklist before launch, and keep in mind that SEO is an ongoing process.
Your technical SEO checklist should look like this:
Use Google's "Inspect URL" feature.

Identify any crawl errors.

Make sure you have a clear website structure.

Ensure your site is mobile-friendly.

Fix any broken links.

Secure your website.

Check your site's loading speed.
Your on-page SEO checklist should look like this:
Have a list of relevant keywords.

Include a keyword in your URL, if possible.

Include a keyword in your title tag.

Include relevant keywords in your meta descriptions.

Include relevant keywords on every page, but don't stuff them.

Include keywords in your H1, H2, and H3.

Optimize images, include relevant alt-text.

Use internal and external links.
Build a Blog and Update Regularly
Having a pre-built and pre-populated blog page is a great way to get your new website on the online map quickly, especially if you keep updating the page with fresh content frequently. There are some outstanding examples of B2B company blogs that you can look at for inspiration and guidance, but the key is to keep dishing out high-quality, optimized, highly relevant content on a regular basis.
Keep in mind that this requires regular content creation and it's why good copywriting is important, as you need to keep refining your content creation process during development and rollout, but also in the post-launch stage. In the pre-launch stage, though, make sure you have a content library ready to go, complete with optimized, pre-built blog posts and informative articles that you can publish along with your site.
You'll also need a robust CMS to allow you to seamlessly schedule, publish, edit, and optimize your content throughout the year.
Focus on Data Security
Website security should be one of your top priorities as a business leader, especially if you're handling sensitive user data or storing any sensitive information on your servers. There are many ways to improve security on your site, and you can even use good UX design to boost user data security in 2022 and beyond.
In this section of your website launch checklist, make sure you:
Use strong passwords for all accounts, devices, and software.

Restrict access to your admin page, company and website info, and hosting services.

Keep all software updated regularly to patch up security loopholes.

Use secure payment software if you're handling transactions on your site.

Get an SSL certificate to add a much-needed layer of security.

Back up your website frequently.

Protect against DDoS attacks by using a reliable hosting provider.
Over to You
The B2B field is getting more saturated and competitive in every industry in the world—all the more reason for business leaders to invest in a performance-driven website in 2022. Use this checklist to go over the most important aspects of your new website before you launch it to the online world, and you should have no problem taking your business forward as a whole.
If you need help achieving your B2B website design goals, the experts at Lform Design are always here to help. Get in touch with us today.