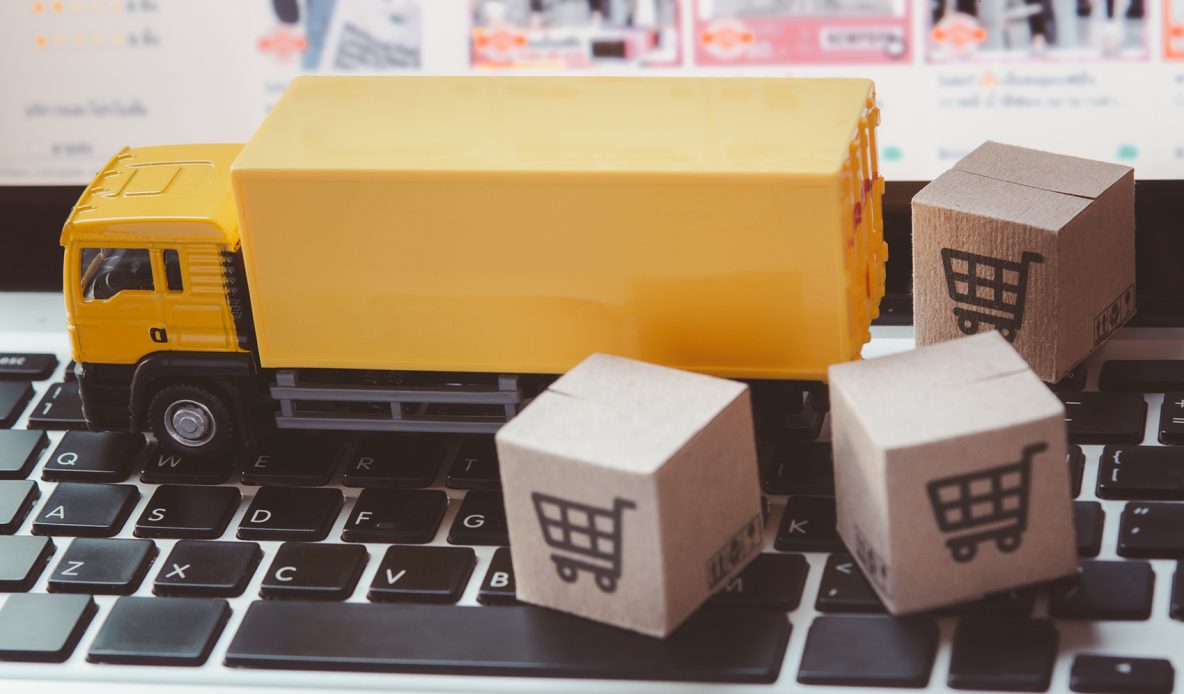 Using Commercial Intent Keywords to Increase E-commerce Sales
Intent keywords are one of the most useful types of keywords for getting direct business from customers.
While other types of keywords allow you to create interesting content and boost your SEO, intent keywords are perfect for pay-for-click (PPC) advertising and draw in people who need your services right away.
In this article, we'll discuss a little more about them and show you how you can use them to improve your business.
What Are Commercial Intent Keywords Used For?
If you're new to SEO, you should know that there are four types of searches: informational, navigational, transactional, and branded. The first type allows the user to learn something and ask questions; the second is used for finding a specific website; the third is used for buying something; and the fourth is for finding a specific brand or company.
Commercial intent keywords fall under the transactional type of search, as they directly signal to potential customers that you offer the type of service or product they look for.
The best way to find out what keywords you should be using is with Google Ads, as these keywords are worth paying for.
As the biggest search engine in the world, Google definitely has the power to bring you the customers you need and help you improve your marketing strategy. Driving conversions with Google Analytics is relatively simple if you familiarize yourself with the software.
The AdWords Keywords report will be the most useful Google Analytics feature you'll work with, as it will show you your best keywords and how they influence your conversion rates.
In this report, you'll be able to see the percentage of visits that have been converted, the total number of conversions, and the monetary value of said conversions.
You'll get all of this information for your top-10performing keywords that are listed in the far left column of the report. This allows you to see directly how your marketing campaign influences your conversion rates and what you need to do to improve those rates.
Intent keywords can have the best conversions, so pay attention to how many of your top-performing keywords are intent ones.
Keep in mind that implementing more of these keywords will likely demand more of your budget. Throwing your hat in the ring can definitely make the initial investment pay off in the long run.
Aside from Google Ads, you can make use of various keyword research tools that help you find the terms your customers are Googling.
As a quick example, Ahrefs works by letting you describe your product or service and write it into the Keyword Explorer. The only thing you need to think about to find the right keywords is what you're trying to sell. Other SEO research tools such as SEMrush and Ubersuggest offer similar features.
Once you've completed some initial research, you'll have the chance to look at a list of keywords that include your target keyword by selecting the "Having Same Terms" option in the software. From here, it'll be easy to choose the keywords with high intent and use them for your marketing purposes.
The most relevant keywords for your buyer will usually be "best" phrases, whether it's just that adjective and the type of your service or something longer.
Talking With Your Customers
Furthermore, you can always make use of customer surveys. This is a more direct approach to finding high-intent keywords. It might take a little longer to gather the data, but it will definitely be worth it in the long run.
The easiest way to conduct customer surveys is through your online services. Every time someone visits your website or makes a purchase, you can ask them to answer a couple of questions to help your business.
The key is to keep these surveys short and to the point, as people won't want to participate otherwise. In general, the longer a survey and more complicated the questions, the less people will answer.
You can ask something like, "What problems led you to the solutions we offer?" or even "What did you search for when looking for this kind of product/service?"
To give a more specific example, a custom web design company can ask their customers what type of web design they most often need. They can also ask what type of business the customer is in to see the industry where most of their orders come from and tailor the keywords to it.
Direct communication with your customers will never be a bad move, as feedback is essential for creating better keywords and reaching more people with similar problems that require your solution.
What Are 'Buy Now' Keywords?
These types of intent keywords show that the customer has made up their mind and are looking to make a purchase. This is great news for you if you include terms such as "buy," "coupon," "deal," "discount," and "free shipping" into your target keywords.
However, keep in mind that your competitors are probably going to employ the same tactic to get to the top of the search results. The "buy" keyword is the most powerful one, meaning that it also probably has the highest competition.
While it's not a bad idea to use it, the other terms allow you to set yourself apart from the competition by offering your potential customers some incentives that others don't.
Tweaking the way you use these terms will probably be essential, but you'll eventually find the mix that gives you the best results.
What Are 'Product' Keywords?
The difference between the first and this type of intent keywords is that the customer hasn't completely made up their mind about buying a product. They might be 99% sure, but they still want to do a little research and find the best product on the market.
This shouldn't discourage you, though, as "product" keywords still have a high conversion rate. Terms in this subtype include "best," "affordable," "cheapest," and "comparison," as well as product categories, specific products, and brand searches.
To determine the value of these keywords for yourself, you'll have to think about the type of business you're running. Product-specific and brand keywords are very competitive, meaning that it might be harder for a small business to come up on top over industry giants.
Instead, it might be more useful to use the "comparison" or "review" keywords, as they help set you aside from the competition despite not offering high value at first glance.
In truth, they can have as high of a conversion rate as more competitive keywords, but without all the competition.
High Intent or High Traffic?
The first thing you learn about SEO is that you need a lot of visitors on your website to increase your rank and gain more visibility. Just having high traffic won't necessarily make all of those people buy something from you, though.
Instead, high commercial intent keywords can convert all those visitors into customers. If your business is looking into paid search campaigns, it's even more reason to look into commercial intent keywords.
With a comprehensive paid search campaign, you can focus on content that is higher on the purchasing funnel instead of hoping people will do business with you just from interacting with your website.
Paid search ads can instantly put you at the top of the search results, and they allow you to customize your marketing strategy. This is especially important for those working on a tight budget, as they can set the price per click, per lead, and per conversion, among other things.
This level of customization allows you to start small and test out the waters before you take the leap and create a bigger marketing campaign.
When looking at high-intent keyword examples, it's easy to see that these keywords are composed of general terms and might not apply to your business. The logical conclusion from this observation is that these keywords aren't right for you or your company.
However, commercial intent keywords can be tailored and don't have to adhere to specific examples you may have seen online. The important thing is to think about what you want your conversion outcomes to be.
For instance, those providing services instead of selling products may feel like the "product" and "buy now" keywords can't be applied to their business. The context and semantics are more important than the "buy" and "product" terms, though.
In other words, you can use keywords such as "hourly rate," "rent," or "hire" to achieve the same results as someone selling products. It also helps to think about the action your customer performs after they click on your ad.
If you're running a campaign for lead generation, even keywords like "free trial" can give you the results you're after.
There are a lot of uses for commercial intent keywords, and they definitely have the power to bring a whole new dimension to your business. While it might take a bit of practice to implement them most effectively, the learning curve will be worth it in the long run.
Reaching new customers and increasing your revenue doesn't have to be the hardest thing in the world. If you're finding that your SEO research and strategies aren't working, you can always reach out to the B2B SEO experts here at Lform! Get in touch with us today to find out how we can help you move your business forward.
Rick Seidl is a digital marketing specialist with a bachelor's degree in digital media and communications, based in Portland, Oregon. With a burning passion for digital marketing, social media, small business development, and establishing its presence in a digital world, he is currently quenching his thirst through writing about digital marketing and business strategies for FindDigitalAgency.