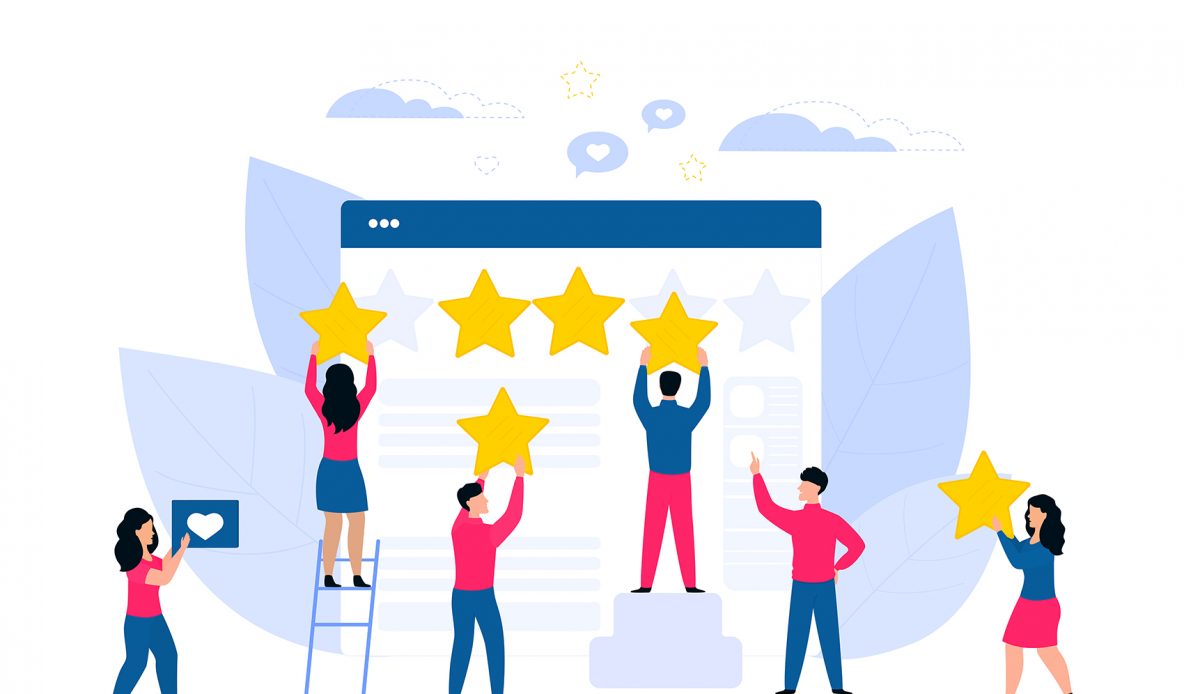 What Is a SaaS Customer Success Strategy, and How Can You Build One?
The term "customer success" gets bandied around a lot. But many businesses—both new and established—find themselves asking, "What is customer success, exactly?" Contrary to what you might think, it is a lot more than just "customer service."
It is, in fact, an up-and-coming business field in its own right. In simple terms, customer success connects "why" customers buy your product with "what" they get in return through a proactive customer guidance and management approach.
Customer Success is Paramount, Especially in SaaS
Research from a SaaS Capital whitepaper finds customer success can result in a 40% increase in revenues and 50% faster organizational growth as it positively impacts churn and customer satisfaction. Customer success as a philosophy should be embedded into the whole organization in its ideal form. Here is what this means in practical terms:
1. For the SaaS application
Customer success focuses on meeting customers where they are via in-app communication pathways. It enables the customer relationship to extend organically and helps the customers as needed.
2. For the customer service team
Customer success provides a way to systematically track customer journeys and health, enabling customer service executives to operate based on solid data rather than guesswork. From customers to other organization members, everyone will have more faith in what the team says.
3. For the rest of the company
The overall experience a customer has using your products determines whether or not they will continue doing business with your SaaS brand. Everything counts, from the sales pitch to the onboarding experience to the subscription package.
Customer success, clearly, needs to be a team effort, with the access to data democratized and everyone pitching in to launch the best ideas.
4. For the customers themselves
This aspect challenges the "customer is always right" notion and focuses on helping customers take ownership of their journey.
Done right, a customer success program encourages buyers to speak up about their needs and ideas by motivating them through positive feedback loops.
It focuses on promoting goals that customers and businesses mutually agree to represent desired outcomes. A customer success executive's job is to show the customer why a product improves their lives and integrate that product effectively into their lives.
This requires a system of record that captures customer data and activities, encapsulates critical information, helps distribute it, and makes it actionable.
Customer Success in SaaS is Transformational
Customer success entails a proactive approach that preempts potential sources of dissatisfaction before they actually arise while tailoring any messages and engagements to the customer's actual context and wants.
Given how tech-savvy customers are, it is not surprising to see them prioritize digital engagement. The shift in emphasis is vital because digital technology has changed the nature of customer interactions.
Digital transformation examples in SaaS include offering a personalized user experience after learning more about a new customer via in-app forms and providing great customer service through multiple touch points such as social media, email, live chat, etc.
This in-depth article lays out the key fundamentals to guide you toward launching and leading a successful customer success initiative of your own.
Seven Steps to Creating the Perfect SaaS Customer Success Strategy
Contrary to popular belief, customer success is separate from other fields like customer support or sales. It may be related to them, but customer success has an entirely different purview and should be recognized as it enables customer and company goals to be met.
Here are the seven steps you must take to build and deploy a customer success strategy that does wonders for your SaaS business:
1. Be Selective
Your strategy does not have to target everyone in your customer base. That is simply a waste of time and effort. Instead, look for customers who are ready to use your product or service and have the highest likelihood of success.
Having such knowledge will help you tailor your messaging accordingly and address their needs directly. You will also ensure your product is being marketed properly and you are attracting the right type of audience.
2. Add Value Throughout the Customer Life Cycle
Stay up to date with your customers' behaviors. You must always know for which purpose they are using your products. Identify any upsell opportunities or determine whether they are receiving or seeking support.
Just because a customer signs up to use your product or service does not mean your job is over. You should have multiple interactions with them because a buyer's journey has many stages, each with its own requirements and pain points.
Analyze those different stages and prepare yourself. For instance, if a customer has been using your software for six months, it might be time for you to recommend additional features that can make their lives simpler and keep them engaged with you.
Or, if a person has recently subscribed to your SaaS product, you could offer them training to learn the best practices and share links to your marketing resources if they wish to study independently. Customer success is all about caring for your customers.
3. Offer In-App Onboarding
Since your customers would most likely want to start using your solution right away, you can improve their experience and chance of success by helping them get set up and hooked as soon as possible. For instance, show them the key features that will help them complete a task.
Use callouts and highlight critical buttons. Avoid text-heavy explanations and instead go for app illustrations and screenshots. Do not scare off your customers. Showing them what they can do with those features will win them over in the long run.
4. Build a Dedicated Customer Success Team
Ensuring customer success is not a one-person job. You need an entire army to be present for every step of your customer's journey. Plus, it shows your customers you are committed to helping them achieve their goals.
The team can offer personalized support whenever customers demand it. Include those professionals in your team who understand the product better than anyone to stand on the front lines as customer success executives.
A typical customer success team comprises a VP of customer success, director(s) of customer success, IT analysts, and operations managers.
5. Select Your Tech Stack
Most customer success strategies leverage a mix of manual and automated tech stacks. The good news is there are many onboarding tools, CRMs, and customer service solutions to include in your stack. After you have identified the roles and responsibilities of your customer success team, map the tools for each segment.
Provide customer service success via email, video, or as in-product guiding when it comes to onboarding. Use a product walkthrough solution to optimize the process and create a frictionless start for customers. On the other hand, use a CRM to enable proper customer relationship management.
6. Understand the Reasons for Churn and Learning
There will be churn irrespective of how closely aligned you are with your customers' goals. Find out the reasons behind the churn, learn from them, and make adjustments accordingly.
Get in touch with these customers after the "cooling off" period and ask them for quick feedback. You might learn the customer was never the right fit for your solution and should have never been acquired in the first place.
Alternatively, you could unearth a significant gap in your service and ensure that it is fixed before more customers start leaving you because of that reason. Be willing to evolve.
7. Do Not Ignore Customer Offboarding
As mentioned before, churn is inevitable. Make sure you have a proper offboarding process in place whenever that happens. This ensures those customers will not leave your company with an unpleasant experience. So, how can you ensure smooth offboarding?
Ensure your customers have the option to cancel a subscription whenever they want.

If you offer many integrations, as most SaaS companies do, be clear about what will happen to them once they unsubscribe.

You could also keep offering limited product access to the churned customers even if they stop paying for it. Who knows? They might fall back in love with your product.
Wrapping It Up
Everyone in your organization has a role to play, including product, sales, support, and marketing teams. They must work in sync with one another to identify how you can improve your product's onboarding. But don't leave anything to guesswork.
Instead, find an objective way to understand what your customers want and implement those changes as soon as possible so they have greater faith in you when it comes to sharing suggestions—and even using your product in the long run.