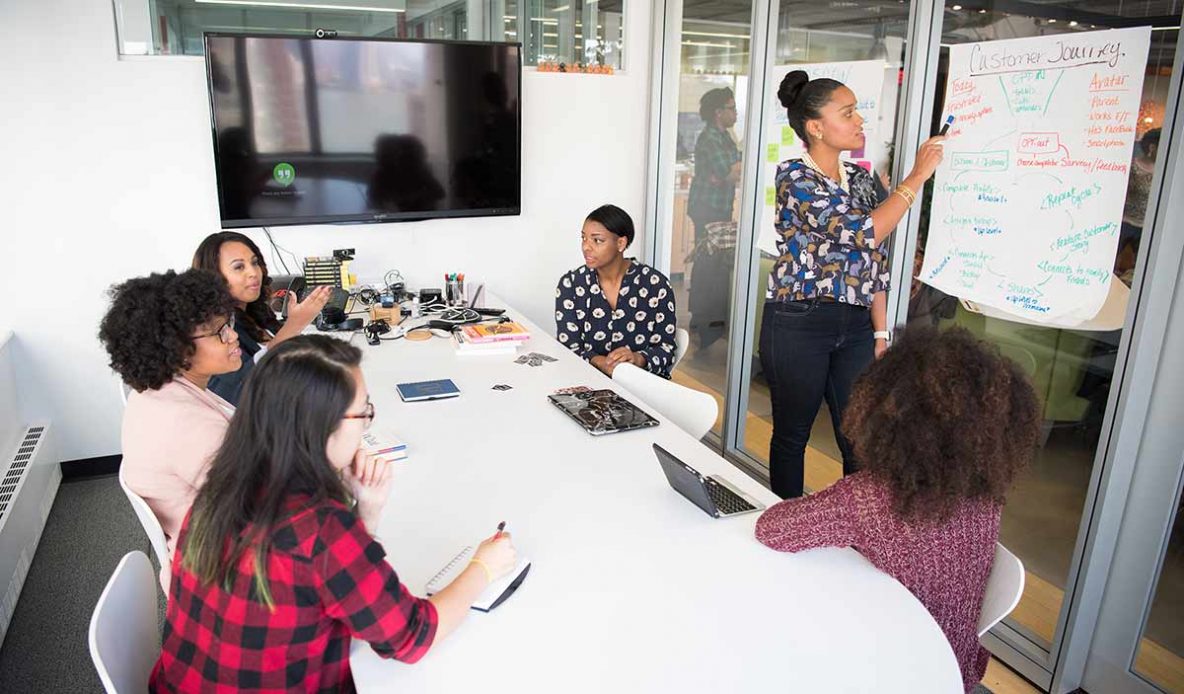 B2B Lead Generation Strategies for 2021: Top 5 Tips You Shouldn't Miss
A lead is a person who is interested in your offer and has provided their contact information so that you can continue to communicate with them, for example, by phone or email.
Lead generation is a website strategy tactic aimed at attracting potential customers that are not your subscribers. The main goal of lead generation is to convince users to provide you with their contact information. This is necessary so that you can make them a good commercial offer and accompany them until the moment when they are ready to discuss and make a purchase.
The Importance of B2B Lead Generation
Companies must continually drive leads to generate consistent income. Even though a professional sales team searches for potential customers on Facebook, Google, and other sources day and night, business development takes a lot of time and effort. Previously, customers turned to sellers to find out more about the goods or services they were interested in.
Today, customers prefer independent research—they read reviews, forums, social networks and test a trial version of a product.
The reality is that companies need to implement robust lead generation processes so that they can grow their customer base economically and efficiently.
The lead generation process can be divided into four stages:
Attract the attention

of your target customer and make them visit a landing page or website. This can be done, for example, using Facebook Ads or an interesting post on social networks.

Convince the potential lead

to leave their contact information. You can acquire the data you need by offering them content in exchange for filling out the registration form on the landing page. Marketers call this content a lead magnet.

The visitor becomes a lead after filling out the registration form.

Now it's time to "warm up" to the potential customer with marketing communication so that the user is ripe to buy a product or service. Typically, various channels are used for communication, such as email, webinars, paid ads, and in-app notifications.

Direct the prospect to a checkout page or refer them to a sales team

once they are ready to buy a product or service.
Of course, the customer's journey doesn't end there. Even after a successful sale, you need to keep your customers engaged and turn them into brand advocates. Marketing automation will help you with this. In general, the whole process of such interaction (from acquaintance to buying and building brand loyalty) is called Lifecycle Marketing.
MQL vs SQL: What's the Difference and Why Does it Matter?
Before applying lead generation strategies, you need to understand the differences between different types of leads. This will consequently help you understand how to interact with potential customers of your business appropriately. Doing so is a crucial part of the process when building a proper website strategy.
There are two types of leads you need to work with:
Marketing Qualified Lead (MQL)

Sales Qualified Lead (SQL)
An MQL is the first type of potential buyer who is already interested in your product, but still needs consultation or a profitable commercial offer. At this stage, a potential buyer needs to be offered favorable terms or simply explain your product's advantages over competitors.
For MQL to turn into an SQL, you need to convince them of the benefits of the product. After that, the potential buyer is ready to make a purchase in which he is interested themself.
According to research data, 90% of MQLs do not become SQLs due to misidentification as an MQL or due to mistakes in marketing strategy at the MQL stage.
It is essential to use a unique website strategy for each type of lead. MQLs and SQLs are two types of potential buyers that have different needs and expectations, therefore you cannot treat them as the same. Keep this in mind when implementing your lead generation strategy in 2021.
5 Most Effective B2B Lead Generation Strategies for 2021
The current lead generation strategies for 2021 are about search engine optimization (SEO), useful user—generated content, and other inbound marketing elements.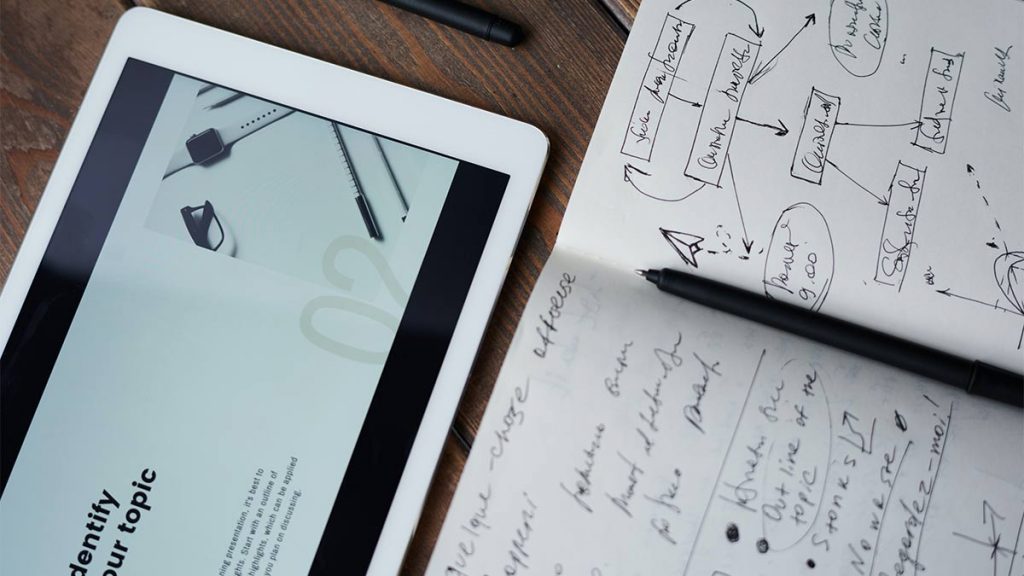 1. Content and SEO
High—quality lead generation is about getting a loyal target audience that can make a purchase. 5–7 years ago, a one—page site and a commercial site attracted users with flashy headlines, promotions, and bright catchy images. At the same time, there was no useful content on the site, and all texts were printed exclusively for SEO requirements without taking into account the interest of the target audience.
In 2021, organic search engine promotion comes to the fore. Marketers give a lot of content marketing advice about writing unique, interesting, and useful copy for the user. It's no longer necessary to spam the copy with keywords, trying to improve the indexing of the site by adding backlinks to free directories.
Current trends to include in your SEO strategy:
Important keywords that correspond to the topic of the site and are not highlighted in the text

Unique content

Avoid direct links, long URLs in the copy, and duplicate content

The testimonials section

Metadata
Content should be clear, consistent, and beautifully designed (with images). Nobody writes viral texts and false headlines, as you can get banned from search engines.
2. Use Social Media to Communicate With Leads
Social media is an integral part of both the B2C and B2B lead generation process. Modern users spend more time on Facebook, Instagram, Twitter, and other social platforms where they get acquainted with goods, shop, and study the assortment. It will be very difficult to generate leads and provide them with a valuable business proposal without a social media page. Actively update your brand's page by adding promotions, product photos, and descriptions. Users should see a unique offer for themselves that they cannot refuse.
3. Personalized Marketing
In 2021, personalized marketing has become relevant. All potential customers want to receive a personalized commercial offer. For customized marketing, it's better to use targeting and contextual advertising. This will allow you to create different advertisements targeted to a specific target audience. For example, if you sell UI design services and UX prototyping training courses, you can customize your ad to your target audiences by age, interest, and even region. Personally address your potential customer in advertising, offering them a unique discount. Use real life scenarios in which this or that user would want to use your product.
4. Pay Per Click Advertising (PPC)
PPC advertising can be created not only on search engines, but also on social networks. This is part of the personalization strategy. PPC allows you to study the target audience's responses and understand how interested they are in a particular offer. For example, you can set up a PPC ad with keywords that match your search queries. Are you selling branded athletic sneakers for women? Create an attractive offer and customize a PPC ad for girls and women who want to play sports or stay active in comfortable shoes.
PPC ads can be customized by defining the delivery time, impression count, display region, and target audience settings. Suppose visitors click on the ad but do not make a purchase. In that case, the problem lies within the final commercial offer—the price is too high, poor description, poor—quality product presentation on the site, bad reviews, unfavorable delivery terms, inconvenient site navigation, etc. You will be able to study statistics and understand at what stage customers refuse to purchase. This will help fix mistakes and improve conversions.
5. Create a Call-to-Action to Motivate the User
Perhaps your product will be of interest to your target audience. If you are not convincing enough, the user may hesitate and not take advantage of the commercial offer. To do this, you need to create a call-to-action (CTA) in your ad and website to generate an SQL. Though it may not be just a headline with a call to leave a request on the site. Engage the user. For example, interest them in an ad. Are you selling content marketing training courses? Indicate in the ad that the potential customer will receive an additional bonus if they visit the site. The call can be made in the form of a CTA button or a relevant image.
Don't forget to A/B test your ads and website. Different calls are evaluated differently by users. Learn which buttons are being pressed the most. For example, the "Get Free" button might be more fun than "Click to Get."
After the user has visited your webinar and sent the recording, they should see a CTA button that when clicked on leads to further interaction with the brand. You'd be surprised how a simple CTA button can simplify your lead generation process by nudging potential customers into the action you expect.
Conclusion
The listed life hacks will help increase the number of conversions and allow you to put them on the stream.
Do not forget about the importance of the mobile version of the site—it must load quickly and without errors. Keep an eye on the elements of ecommerce and do not forget about video content. In many cases, it becomes a trigger for increased sales.