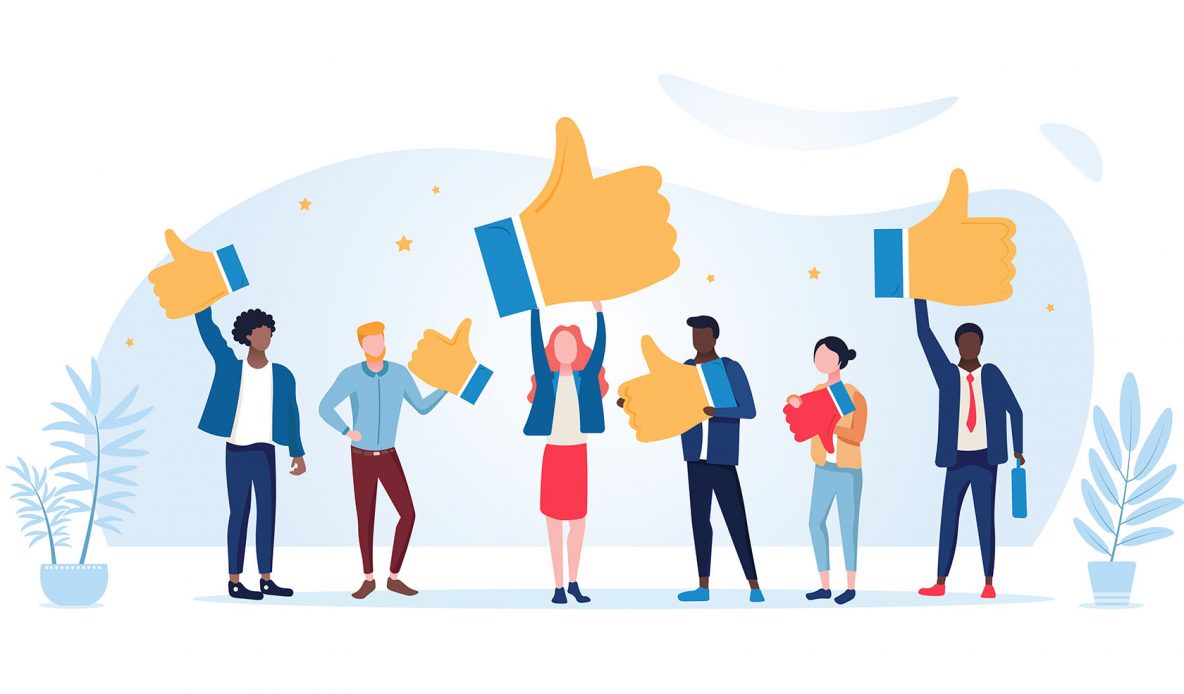 6 Ways to Collect Customer Feedback on Your Website
Whether you're operating in e-commerce, SaaS, or any other industry, you probably know by now that optimizing any process is difficult if you don't know what your customers are thinking. And you can't know what they're thinking if you don't ask.
Then again, collecting feedback and obtaining vital information from your customers is not as easy as shooting them an email every once in a while. If you're too intrusive, you'll push them away, but if you don't ask for feedback regularly, you won't get the real-time information necessary to improve your sales, marketing, support, and other processes.
However you collect it, you'll never achieve e-commerce or SaaS customer success if you don't have plenty of current information and input from your customers. Now, there are many different channels you can use to collect feedback, but today we are going to focus on collecting feedback on your website. Here are the top tips you can add to your cache of marketing best practices and use to incentivize your website visitors to share their feedback while enhancing their experience on your site.
1.) Start With a Pop-Up Review
Pop-ups are not always welcome, but if you implement them correctly, they can help you achieve many wonderful things. Newsletter and email list pop-ups are among the most popular nowadays, but so are the pop-ups for special deals, discounts, quizzes, and other interactive content. That said, you might not have thought about implementing a customer review pop-up before, which you can use to gather feedback quickly.
Pop-ups let you ditch forms and redirects to review pages, and instead let the customer leave feedback right then and there. To create a review pop-up that people will actually want to use, make sure to:
Personalize the messaging and copy

Make it visually appealing

Align the design and tone of voice with your brand

Start with a question

Mix it up by asking for a rating the first time and a review the next time they visit your website

Offer a nice incentive (more on that in a minute)
However, don't spam people with pop-ups because that's one of the worst web design mistakes you can make. Instead, add just one exit pop-up per session.
2.) Leverage the Checkout Process
When people reach the checkout page, they'll either finalize the purchase or they will bounce and you'll have to reach out via email to get them back to your site. Regardless of their intent, you have an opportunity at that moment to gather some crucial feedback for your brand.
That said, you might not want to interrupt the sales process, so an even better idea when collecting customer feedback at the end of the shopping experience is to wait until right after checkout is complete. Follow best practices for the ideal checkout flow to keep customers focused on one task at a time. Once their purchase is complete, ask for feedback on the "thank you" page.
Make sure to highlight the importance of their feedback and that sharing their experience means improving your service and product offering. Give them the opportunity to help others by letting them know that sharing their feedback means helping the community as a whole.
3.) Ask for Feedback via Chat
Every modern website that wants to boost on-site engagement and lead generation needs a chat function. You can host a live chat on your website during business hours and incorporate an AI-driven chatbot to take over during your off-hours, both of which you can use to engage visitors in conversations and real-time problem-solving.
One way to improve the e-commerce customer experience with a chat function is to ask people about their browsing experience on your site or their experience with your brand. You can also take a more granular approach and ask about any element of their brand and website experience, such as the ease of searching for what they wanted on your site or the speed of the checkout process.
You can then collect that granular feedback and put it toward your CRM software and customer analytics platforms. That said, you can always ask people if they're willing to complete a survey as well.
Consider easing them into a survey by asking a quick, specific question, thanking them, and then asking if they'd be willing to take a full survey.
4.) Embrace Negative Feedback and Use It
Negative feedback is inevitable, but you shouldn't dread it. In fact, you should embrace negative feedback from your customers and transform it into positive success stories on your website and all your online platforms.
This is especially important when trying to improve aspects of your business, such as quality control or effective packaging. Typically, these businesses will have more negative feedback until they're able to optimize their processes, which is your opportunity to turn these reviews on their head. Some businesses are more prone to negative reviews than others; for example, customer service in the dropshipping business is crucial because delivery is handled by a supplier, not by you. In that case, customers' negative comments can help persuade a supplier to improve their dropshipping practices.
Some people are wary of sharing their negative experience on your site, but you can prompt them to say what's on their mind—it will be better for you in the long run if you do. Also, it's getting easier and easier for website operators to collect customer opinion with more and more types of feedback widgets available and ready to add to your site.
By incorporating them to let visitors know that all kinds of feedback are welcome, you will prevent customers from venting about their negative experience on other platforms you can't control. They'll also be less likely to bad-mouth your brand to their family and friends, which can damage your word-of-mouth marketing.
Once customers share their experiences with you, you can start working to turn those weaknesses into a success story.
5.) Collect Feedback on Your Landing Pages
Landing pages are an essential tool all growth-oriented businesses should use in their marketing and advertising strategies. You need to build dedicated landing pages for your products and services but also build your online visibility, as you can boost your SEO significantly with an optimized landing page.
That said, one of the key landing page mistakes you're probably making is not taking complete advantage of landing page functionalities, one of which is the ability to provide you with vital customer feedback. While many marketers are still focused only on the conversion potential of their landing pages, you want to make sure that your landing pages are also optimized for lead generation and data collection.
To incentivize landing page visitors to leave feedback, make sure to:
Add an exit pop-up that focuses on feedback to every landing page

Add a feedback form at the end or a sliding form next to the main copy

Disperse feedback CTAs throughout to incentivize people to take a survey

Consider adding feedback fields and quick review buttons in between paragraphs so that people can quickly submit their reviews
6.) Offer an Incentive in Exchange for Feedback
There's no denying that whatever industry you're in, your website visitors and customers love personalized incentives and free stuff. Even if you can't afford to give away freebies, you can always come up with a nice little perk, like a small discount or a larger size, that you can offer in exchange for honest feedback.
The key is to offer the right incentives at the right time, keeping customer intent in mind. If you want people to provide you with detailed feedback and reviews, you need to offer something to justify their effort.
This is especially important for an e-commerce website where the online experience is the height of your customer's engagement experience and must be carefully designed, from "invisible" website development to highly appealing product photography. It's essential that you incentivize your online shoppers to leave feedback.
That said, this doesn't always mean that you must give shoppers an extra discount. You can use a variety of incentives depending on their intent, like:
Original guides and e-books

Bundled deals and free trials

Helpful cheat sheets and insider tips

Referral points

Branded or personalized merchandise
The possibilities are endless, so consider adding some creative incentives to your deals and discounts to get people to tell you what they think of your brand, products, services, and site.
Keep in mind that someone who is ready to buy will appreciate a small discount, but someone who is just looking for expert insights and educational content would appreciate having access to deeper levels of information, such as guides, e-books, tutorials, training programs, and more.
Over to You
Feedback, whether positive or negative, is essential for business planning and growth. You can have the best analytics and social listening tools at your disposal, but if you can't capture customer feedback efficiently, you won't have the key piece of the puzzle you need to drive all your customer-facing processes forward.
With that in mind, make it a priority to collect feedback on your website, and use these tips to incentivize your visitors to leave detailed feedback willingly—without disturbing their browsing experience. If implemented correctly, these tips will help you enhance their overall experience and build a loyal community around your brand.