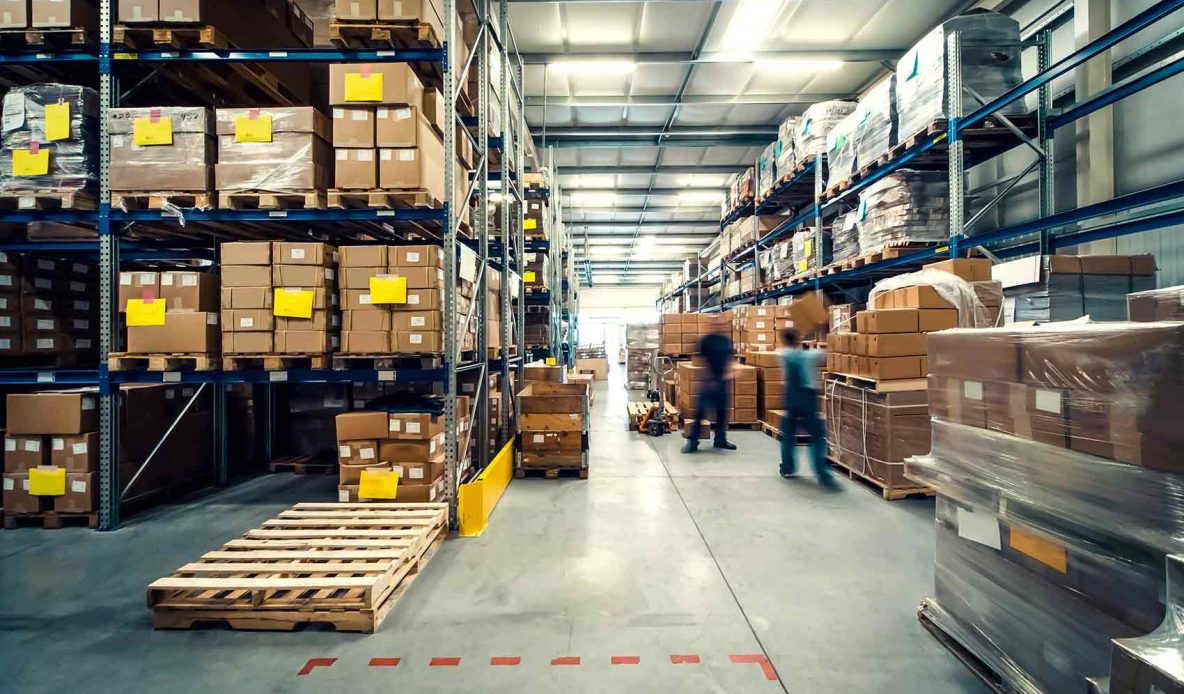 Ecommerce Website Development: The Good, the Bad, and the eCom
Ecommerce, short for electronic commerce, refers to the acts of buying and selling goods and services online. Its origins can be traced back to the "teleshopping" of around 40 years ago, but ecommerce hit the big time when Amazon launched in the early 1990s.
Since then, companies from multinationals to one-person businesses have jumped on the ecommerce bandwagon to grow their reach and expand their customer bases. In today's post, we will take an in-depth look at the pros, cons, potential and pitfalls of ecommerce web development.
What is Ecommerce Website Development and Do You Need It?
Many of the concepts we discuss in this post will work for all sectors. However, here at Lform we're focused on B2B website design, so we will consider ecommerce website development primarily through that lens.
Ecommerce website development is exactly what it sounds like: building a website with ecommerce capabilities, allowing a business to sell goods or services online. While it's possible to build a basic ecommerce website yourself with a little know-how, we always recommend going to the professionals for best results.
If you're considering hiring an ecommerce web design firm to build your site, the first question to ask yourself is: do I need a website with ecommerce capabilities?
You might not! If your customers do not tend to order online, or tend to order highly customized products directly, an ecommerce website might not be the most appropriate tool for you. Likewise if you rely on distributors to do the ecommerce side of things for you, or do not have a large enough team to manage the site and the logistics of running an ecommerce arm (such as logistics, shipping, inventory tracking, and customer service), then ecommerce might not fit within your current sales strategy.
The Benefits of Custom Ecommerce Development
There are numerous benefits to having a custom ecommerce website built. In this section, we will discuss a few of the ways it can help your business to grow.
Greater Control, Higher Profits
The first and most obvious benefit of developing an ecommerce site is that it allows you to sell directly to your customers, cutting out the "middleman" and increasing your profit margin.
Many B2B companies make use of distributors or external sales teams. Though effective, this can be costly and at times inefficient. By removing these representatives from the equation, you will be in full control of your products and your profits. Using ecommerce to sell your products directly also means you have full power over how your products are presented and marketed.
Make Your Systems Work Together
Technology also allows you to link your ecommerce website with your enterprise resource planning (ERP) and customer relationship management (CRM) systems. Many B2B companies already have ERP systems in place (Netsuite is a popular tool). By linking your ERP system with your ecommerce website, you can track pricing and inventory in real time in one central location.
Linking your ecommerce website to your CRM system also allows you and your sales team to manage customer relationships, resolve any issues, and market your products to your existing customer base.
If your business has complex rules, integrating these into your ecommerce system can reduce overheads associated with the necessary sales and administrative processes.
And if you do not already have ERP or CRM systems, or the ones you have are no longer fit for purpose, investing in ecommerce can be an impetus to implement systems that will better serve your business, unifying your data and helping you to scale up.
Automate Complex Sales Processes
Depending on what you sell, your sales process might require significant customer input. For example, customers might need to specify material types, measurements or square footage, product formats, or other considerations. A robust ecommerce website can simplify this process for both your customers and your sales team.
This type of automation also allows your customers to spec out their own products, assessing pricing and logistical considerations efficiently, with little to no input from your staff required.
Allow Consumers to do Some of the Work for You
An ecommerce system gives you an automatic product catalogue for your customers to browse. By allowing customers to browse and find products that meet their needs, you will save your sales team time and make the sales process more efficient.
If you have a lot of products or products with a variety of specifications, product filtering is essential. Filtering helps your customers to identify the products that will fulfill their needs without requiring your sales team to know the specifics of every item you stock (or continually spend time looking things up). This also makes for a less frustrating process for your customers, allowing them to research their options on their own time and putting control over the process in their hands.
A Tool for Your Sales Team
Your website can become a valuable tool for your sales team to utilize. By keeping documents, features, and product specifications in one place, your sales team can go to the website to source information or assist customers in finding the right product.
If you do not have an ERP system, your ecommerce site can also be used as a quick quote system, allowing your team to generate pricing estimates for customers in moments.
You can implement granular tracking and analytics on your website, which can provide a goldmine of information. You'll be able to see which products are getting the most attention, identify areas that are not performing so well, and perform A/B testing to ascertain which ways of presenting products are most effective.
Create Different Customer Groups
Many companies in the B2B space serve different customer groups at different price points. A sophisticated ecommerce website can account for this through a log-in system, allowing you to categorize customers and show them personalized pricing.
You can assign each new customer a group based on predefined parameters. For example, perhaps you want to show new customers introductory deals, or reward long-standing customers with a steeper discount.
If you serve both wholesale and retail customers, you can also use this system to serve them through the same platform rather than investing in separate systems.
Unify Distributor and Internal Products
Perhaps you, like many businesses, sell products from distributors in addition to in-house products. If so, you can use your ecommerce website to present all these products to customers in a unified manner. With some careful planning and marketing know-how, you can also employ strategies to effectively promote internal versus distributor products.
The Hurdles in Developing an Ecommerce Website
Despite its many advantages, developing and running an ecommerce website also comes with some hurdles. Here are a few of the hurdles we, and our B2B clients, encounter the most often.
Users Expect to "Check Out"
In general, when customers use an ecommerce website, they expect to be able to "check out" once they've selected their products. Depending on the company's business model, this isn't always possible.
Some businesses cannot simply open an online store and sell products. This might be due to regulatory considerations, verification requirements, logistical issues, or other externalities. One effective solution if this is a problem for your business is to deliver an ecommerce-like experience in the form of "requesting a quote" as opposed to a traditional checkout.
When a customer clicks the "request a quote" button, the system can hand them to a member of your sales or customer accounts team to close the sale. The advantage of this method is that you can then still integrate this ecommerce-like website into your CRM and ERP systems, enjoying the benefits this joined-up approach brings to your business and sales processes.
Order Fulfillment and Logistics
There is no point in selling products to customers if you are going to struggle to deliver those products. This will just result in angry customers and a hit to your business's reputation. So before you dive into running an ecommerce website for your business, do not overlook order fulfillment and logistics.
You will need a thorough order fulfillment process that accounts for order processing time, the staff power required to fulfill an order, how products will be shipped, and how your returns process will work.
ERP Investment Expense
In the majority of cases, a strong ERP system is likely to be needed for ecommerce to succeed in the long run. This is particularly true if your company has a lot of inventory, a large product catalogue, or many employees.
However, ERP systems are a serious investment. They are expensive and have a concerningly high rate of failure due to a large number of factors that can potentially go wrong. ERP integrations require an organization to re-examine every aspect of its business processes in order to automate them as much as possible. This is often a time-consuming and painstaking process but, if successful, it can pay big dividends in the long-term. Bear this in mind when you are considering setting up an ecommerce website, as it is an expense and degree of hassle you will need to be prepared for.
Shipping
Shipping is the final leg of the sales process, but many companies overlook this aspect of their ecommerce presence. If everything you sell is dispatched via drop-shipping then this is not a concern, but otherwise it is a major consideration.
Shipping carriers charge according to both the weight and dimensions of items. In order to accurately estimate shipping costs for your customers, you will gferpneed to know the weight and dimensions of each product once it is boxed up for shipping. You do not want to either under-charge and lose money, or overcharge and lose customers.
If you ship products in their own boxes, knowing this information becomes easier. But if products are packaged in variable ways, the final weight and dimensions of each box won't be known until the order is ready to leave your warehouse. Some ERP systems offer tools to manage this problem, and some SaaS systems (PaceJet is one example) have this functionality built in or available as a plugin.
If your products are large in size or often sold in bulk, you'll need to factor in less-than-load (LTL) shipping, which comes with its own complications.
You might need to invest in appropriate software or reexamine your business processes to solve your organization's shipping challenges if you do decide to go ahead with an ecommerce website.
Website Overhead
Developing an ecommerce website is a time consuming and skilled process. It requires a lot of planning time, design expertise, and of course development. You can expect to pay a substantial sum of money for a strong ecommerce website.
The overheads do not stop when your website is launched, either. It will need to be maintained internally, and bugs or issues may arise occasionally. You will likely need a dedicated person in-house to manage your website as well as a trusted web development partner.
In addition, if your business has complex processes or has not adequately systemized everything, you will need to spend time coming up with logic-based rules to implement into your new ecommerce system.
Customer Service
Businesses live or die by the quality of their customer service. The best ecommerce experience in the world won't save you if you cannot properly address customer concerns and needs as they arise. There will always be a few customers who run into problems, and you need to be prepared to address these. This means baking in processes for returns, cancellations, credit card chargebacks, and so on. It is also essential to have a strong fraud mitigation system in place.
Customers are trusting you with their personal information, not to mention their money, when they buy from you. If you are not responsive to their concerns, they will lose trust in you and will never patronize your business again.
Getting the Word Out
Your products might be amazing and your customer service top notch, but if nobody knows you have an ecommerce website, nobody is going to use it!
Once your ecommerce website is developed and launched, you need to promote it to the right audience. This might be through social media (LinkedIn is particularly key for B2B companies), search engine optimization (SEO), Google Ads… or a combination of all of the above.
What Platforms are Available for Ecommerce Websites?
So you've decided to go ahead with your ecommerce website. But you might be feeling baffled by all the systems available out there. Which one should you use? In this section, we've broken down the pros and cons of a few of the main ecommerce website platforms on the market to help you make a decision.
Shopify
Shopify is perhaps the biggest name in ecommerce, and just about everyone has heard of it. Shopify is a reasonably priced SaaS ecommerce system, and can meet the needs of the vast majority of B2C businesses.
Shopify Pros
Shopify is simple to use and manage, even if you have very limited technical knowledge. Its shopping cart and checkout flow systems are easy and user-friendly for customers.
Shopify also offers a number of professional-looking templates that can be further customized with your branding without the need for custom development.
For your average merchant selling a small inventory of general products, Shopify is ideal.
Shopify Cons
Shopify's simplicity means that it does not leave much room for complex business rules or scenarios. For example, it does not have the functionality to enable the customer group pricing we discussed above.
If your business is more complex than selling general products, Shopify's limitations will become apparent quickly. It also scales poorly if you have over 1000 products or variations, and allows for limited variation options.
Finally, you will be hit with steep transaction fees unless you use Shopify's inbuilt payment system.
BigCommerce
Though not quite as well known, BigCommerce is a direct competitor to Shopify. However, it offers a lot more functionality at the same price point.
BigCommerce Pros
BigCommerce has more impressive inbuilt functionality than Shopify. For example, it allows customer group pricing and offers more powerful sales tools.
BigCommerce also scales much better than Shopify, particularly if you have a larger inventory. And since it does not charge a fee on each transaction, it can be much more cost-effective.
BigCommerce Cons
BigCommerce has inbuilt order sales limits on each plan ($50,000 on the most basic plan, for example.) While these limits may not be problematic for B2C retailers selling general products, a B2B company can run up against these limits very quickly.
BigCommerce's library of themes is also not quite as extensive as Shopify, so you may have to compromise more on how you want your site to look.
Finally, the abandoned cart system is only available on higher priced plans. Since around 81% of carts are abandoned according to SaleCycle, having this functionality can be a big advantage.
WooCommerce
WooCommerce is the number one ecommerce software on the internet. It uses WordPress as its underlying technology, which powers almost 40% of the entire web according to TechJury.
WooCommerce Pros
WooCommerce is fairly comprehensive and can handle both simple and complex ecommerce scenarios straight out of the box.
It can be customized via an extensive library of plugins to address specific business needs or meet the requirements of complex business rules. It also integrates well with many third-party shipping and credit card systems.
WooCommerce Cons
WooCommerce relies on WordPress which, though ubiquitous, comes with its own idiosyncratic development processes.
WooCommerce does not scale well for very large inventories (5000+ products), and some extensions require ongoing subscriptions, which pushes up the monetary overhead to maintain functionality.
Magento
Magento is the aircraft carrier of ecommerce systems: there's not much it can't do!
Magento Pros
Magento is by far the most advanced ecommerce system available on the market. It can be customized extensively, allowing it to meet any business's requirements and processes as well as aligning with your branding.
Magento is also designed to accommodate inventories of literally any size. It can handle ten products or ten million products equally well.
Magento Cons
Magento is expensive and comes with a very high maintenance overhead due to its complexity.
Customizing Magento is complicated and time-consuming due to its architecture. It requires its own expertise to manage and customize, which can add to the cost even more. It is challenging for the average shop owner to manage due to its extensive settings and options.
Nothing is simple in Magento, whether you're adding products or processing orders.
Conclusion
The world is moving more and more online all the time, and this move was accelerated by the Covid-19 pandemic. In this changing world, the need for businesses to invest in ecommerce has never been greater.
If you want your ecommerce implementation to succeed, it is vital that you understand both the benefits and the challenges it can bring. There is no point in selling great products if you can't fulfill orders properly. If you do not have an adequate refunds and returns process, you will lose customers. And so on.
But on the other hand, a great ecommerce website and robust implementation process will bring increased sales, happier customers, and better prospects for scaling your business upward. Ecommerce can help your business grow not just in profits and reach, but also in maturity by forcing you to integrate ERP and CRM systems that give your business the boost it deserves.
Developing an ecommerce website and implementing an ecommerce arm of your company is a challenging process. But once you overcome those challenges, you will reap the rewards and never look back.