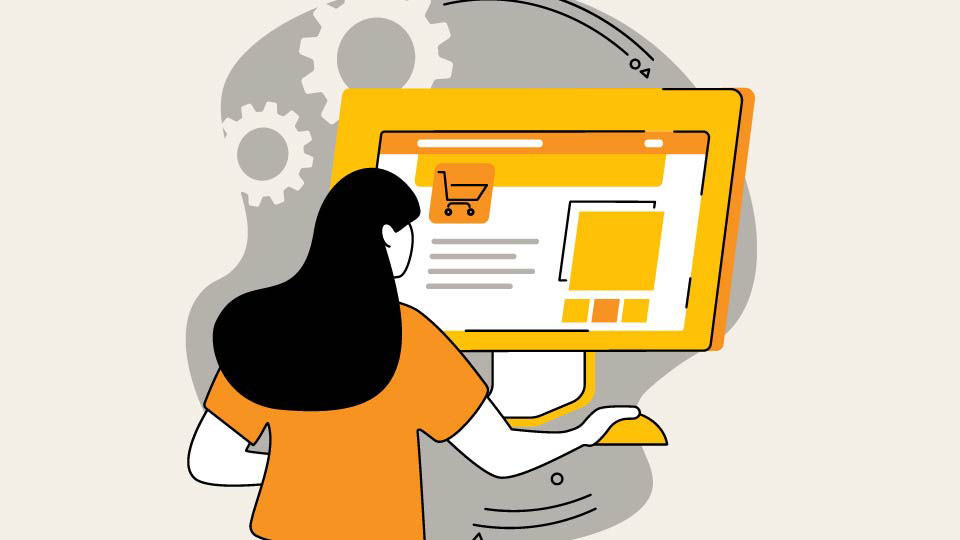 B2B Websites 101: What is B2B eCommerce
B2B Websites 101: What is B2B eCommerce
If your experience of ecommerce—that is, buying and selling things online—until now has primarily been in the business-to-customer (B2C) space, forget most of the things you think you know. Business-to-business (B2B) ecommerce is very different from its B2C counterpart, and many of the best practices and established norms have very little in common between the two.
Manufacturers have historically been slow to adopt ecommerce. For many years, manufacturers have sold their products primarily via distributors. However, over the past few years, online retail giants such as Alibaba and Amazon have broken that model. As a result, manufacturers are now less fearful of ecommerce and are beginning to embrace the direct-to-consumer sales model.
However, setting up an ecommerce arm is not a trivial matter, even for a well-established B2B company, and there are several unique considerations in this space that do not apply to B2C ecommerce. Building and operating a virtual B2B storefront requires additional expertise and expenses: web development services, support staff, ongoing IT support, etc.
In today's post, we would like to take a look at six key characteristics of B2B ecommerce sites with particular reference to the B2B manufacturing industry.
1. Multiple Decision-Makers Make B2B Ecommerce More Complicated
Established B2B companies tend to be large, complex operations with a clearly defined company hierarchy in place. This may mean that any big purchasing or sourcing decisions have to go through multiple stakeholders, which can dramatically slow down the sales process.
Much of B2C ecommerce's success relies upon impulse purchases by individuals. In a world like B2B manufacturing, however, there is no room for impulse, and every purchase will be carefully considered before any money changes hands. For example, a Manager may be able to research and spec out a potential product for purchase, but the final decision and budgetary approval may require a Vice President's sign-off.
A typical B2B ecommerce sales process may look something like this:
A Manager will submit a purchase order. At this stage, money does not exchange hands and there is no credit card processing involved.
A Vice President will issue a check or initiate an ACH payment.
A review process will take place to ensure that the order can be fulfilled and that any ordering qualifications (such as various domestic or international regulations) are fulfilled by the purchasing company.
This means that a good B2B ecommerce site may need to allow for this multi-step process involving multiple people. It is not as simple as the customer filling in credit card information and the retailer sending out the product.
2. The Impact of Freight Shipping on Ecommerce
Industrial manufacturers often use freight shipping, also known as LTL (less than a truckload, referring to freight that requires less than an entire trailer to ship.) With LTL, large pallets are shipped via rail, truck, or boat.
LTL pricing is complex and takes into account numerous factors including weight, dimensions, gas prices, origin, and final destination. This means that it is not always straightforward to quote a client for shipping.
As a result, many B2B industrial manufacturers do not allow their customers to simply purchase an item online. Instead, the customer must submit a purchase order (PO), allowing the manufacturer time to figure out the final costs for the product and shipping based on the above and any other relevant parameters.
3. Pricing on B2B eCommerce Sites
Pricing, too, is complex in the B2B ecommerce world. It is fairly common for B2B manufacturers to hide their pricing information from the public, only allowing authorized customers to gain access and see product prices via a unique username and password combination.
Even in instances where pricing information is not gated, an industrial B2B manufacturer may choose to display the manufacturer's suggested retail price (MSRP) instead of the standard wholesale price on its website.
Many manufacturers also offer different pricing based on a purchasing company's stature and the nature of the relationship. A large weekly customer will receive better pricing than a once a year client, for example.
Finally, a B2B manufacturing ecommerce website may need to show different pricing points based on the number of units sold. It is common to offer preferential rates to those who purchase large quantities of product as opposed to only a few units.
4. How Custom Products Affect B2B Ecommerce
Industrial manufacturers may have a large catalog of products displayed on their websites, but each product might need to be customized to suit individual clients' needs. As a result, showing a static price point can be nearly impossible and displaying a range may make more sense. In other instances, companies will not display any price information upfront as all pricing is bespoke.
Manufacturers can supplement their lack of listed price or price range by offering highly detailed base specifications for their products. A relevant individual such as a sales engineer can then get in touch and initiate a conversation in order to develop a final price. All of this leads to a longer buying cycle.
Another option is to use a multi-step form in which each menu showcases an array of different options for each customizable part, allowing the prospective client to access a more representative quote for their unique needs.
5. Standard Ecommerce Platforms for Parts or Used Products
Some B2B manufacturers can use standard ecommerce platforms such as Shopify, BigCommerce, or WooCommerce for straightforward sales of items such as components or parts for repairs. Parts are generally small, meaning that shipping is relatively easy to compute, and companies may restrict shipping geographically (for example, American manufacturers may decide to only ship) within the US to limit complexity.
Sometimes a manufacturer will replace a worn-out part on a client's product with a new item, then refurbish the old component and resell it directly. In these instances, standard ecommerce platforms are also likely to be fit for purpose as the sales are fairly straightforward.
6. ERP Integrations for B2B eCommerce
Many manufacturers have set up complex enterprise resource planning (ERP) systems such as NetSuite, SAP or Microsoft Dynamics to handle their online sales. A good ERP system can handle numerous functions including purchase orders, invoices, supply chain management, warehousing, accounting and more.
ERP systems require a tremendous amount of configuration. An advanced web developer can configure an ERP to talk with an ecommerce system. By using an ERP's Application Programming Interface (API) to share product information across various parts of the system a cohesive online sales process can be built.
Here at Lform, we have extensive experience working with a wide range of ERP integrations and building streamlined custom solutions to suit our clients' individual needs. If this is something you need for your website, we would be delighted to hear from you to discuss working together.
Learn More and Get Support
In this post we have covered just a few of the many areas you will need to understand if you are considering embarking upon creating an ecommerce site for your B2B manufacturing business.
If you would like to learn more about the art and science of website design for the B2B space and the manufacturing industry in particular, check out our other blog posts and our YouTube Channel. And if you are looking for us to offer support for your existing website or help you create a new one, be sure to book an appointment with Ian, our owner and head of business development, or fill out our Needs Assessment form to start the process.
We look forward to supporting you with all your B2B ecommerce website needs.