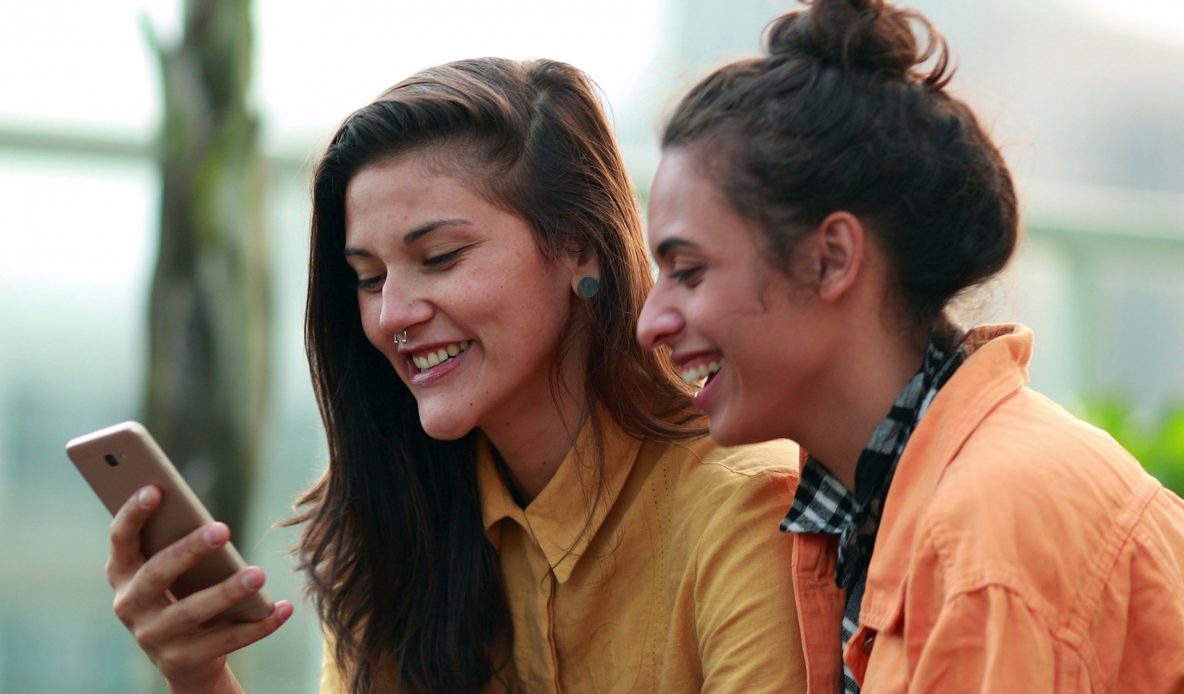 4 Ways Storytelling for eCommerce Sites is an Essential B2B Strategy
Everything around running an eCommerce business may seem easy, in theory. Businesses use social media, blogs, email marketing, and other channels to promote their products however, those advertising tools are available to everyone who has a stable Wi-Fi connection, decent smart device, and handsome budget.
Truly successful ecommerce businesses will need to get out of the "tried and true" comfort zone. Research confirms that around 91% of purchases will be made online by 2023, meaning that it is essential that entrepreneurs need to be creative to boost their brand awareness. One of the ways to do that is by using different storytelling tactics.
Why Adapt B2C Storytelling for B2B Businesses
The question that B2B entrepreneurs usually have is, "Why should I do something like that?"
B2C businesses have been doing this for decades even before the age of the internet. While many B2B businesses overlook storytelling as a way to differentiate themselves, there are things that these types of businesses can learn from companies that market directly to the end consumers.
The type of storytelling people can use depends on the way they are sourced. For instance, some businesses develop a storyline based on popular search terms online. They will target the most searchable keywords and keyword phrases, try to improve their SEO rankings, and improve their reach to their target audience. On the other hand, others will ask their target audience to share their requirements and expectations. With the insights they get, they will try to adapt their storytelling and make it more engaging.
Emotional Connection with the Customers
Content on ecommerce websites should not be "salesy." People are looking to shop on websites that will bring them a unique online shopping experience. Fortunately, people have a wide range of options to make the time they spend in an online store more pleasurable and seamless.
One way is to improve a brand's customer education. Keeping up on the latest consumer ecommerce trends through advances in user experience technology. For instance, using different Facebook bots that guide the potential customer through an entire purchasing process. That type of communication will make the customer feel like the brand is directly talking to him and, more precisely, it will make the customer feel like they are understood and valued.
When we talk about storytelling, things are a bit different. Businesses should leverage emotions in the content they are sharing with customers. By adding emotions to your brand story, your company can successfully connect with customers at their base subconscious levels.
The storyline, in that case, should not talk about the products at all. At least, it should not mention them in a promotional way. The brands should focus more on finding a way that will make people feel proud, grateful, and happy to engage in business with them. A B2C ecommerce brand that does this masterfully is TOMS.
The two examples above deserve an in-depth analysis. TOMS has a vision that all the people in the world deserve a chance to thrive. In TOMS's case, they are investing 1/3 of their income to improve lives by "supporting people building equity at the local level, and driving progress from the ground up."
People that have never heard about TOMS may not even know what they are selling from these examples. However, their storytelling—as an integral of their company mission—allows consumers who buy from them feel grateful. Potential customers buy into the mission that with every purchase they are, by extension, also helping communities. For this reason customers of TOMS are highly loyal and become long-term repeat customers.
Highlighting Your Product's Main Benefits
There is a big difference between features and benefits. Features refer to pieces of information like size, color, material, and other stuff. Benefits, on the other hand, talk about the ways a product can bring value to someone's life. Many B2C brands know how to do that properly, and one of them is BirchBox.
The storyline of this brand has only one purpose: They want to let their audience know that they understand that shopping for fashion can be intimidating. They highlight the benefits customers will get from purchasing their products, targeting busy people with jobs and families. They understand that while it might be hard to keep up with fashion trends these consumers want to take care of their looks in a fun and easy way. Birchbox has positioned itself in a position to capitalize on this particular niche.
Improving Transparency
There are dozens of ecommerce stores that offer products with nearly identical features. For this reason it's important to find a way to stand out. One of the ways to do that is by making their brand transparent.
People want to know if a brand truly understands their requirements and expectations. Unfortunately, saying "I understand you!" is not going to be enough. Potential customers want to know if a brand is "one of them." While the money required to purchase a product is important it also signifies that they are also becoming members of a small community.
There are many methods to improve the transparency of a brand. One way is to talk about the history, vision, and value of the brand. This method may seem intimidating for many businesses, but being honest will always pay off in the end. If your approach is unique and different from your competitors, you'll stand out as a company that a customer can trust. Businesses that decide to be open about themselves—their beginnings, passion, way of thinking, etc.—will be a step ahead of any number of cookie cutter ecommerce websites.
Everlane is a great example of being transparent in an industry (clothing production) that has a long history of being murky about where their clothes come from.
Their ethics make Everlane a business that is a synonym for transparency. They do not hesitate to show the world how much money they invest to produce the products. In only two sentences, they successfully improved their transparency and shared a unique piece of information with the world.
Partake decided on another method of transparency. They decided to talk about the reason why they started their business. The brand relates to the same issues that many parents have about healthy snacks for their children. This relation allows parents to consider Partake as "one of them," and they won't hesitate to spend their money on their products.
Getting Loyal Customers
The fourth reason to invest in eCommerce storytelling may be the most important one. B2B businesses need to understand that the purpose of an effective storyline is not to convince the visitor to purchase products just once. The main goal business owners should have is to turn first-time buyers into loyal, returning customers. High-quality products help, but are often not enough to ensure loyalty. Customers are people and people are curious beings. Just because they have purchased from you in the past, doesn't mean that they won't look into other options to make sure they made the "right" choice. That is the reason why the storyline needs to serve as a tool that will impress them.
When people become loyal to the brand they won't only spend more money, they will also recommend the products to people around them. Word-of-mouth advertising remains one of the most powerful advertising tools. That is the reason why ecommerce businesses should encourage customers to leave a review after they complete the purchasing process, engage with the brand on social media, or share their purchases on their own social media channels.
How to Improve Storytelling of a B2B eCommerce Website?
There are several ways of improving your current B2B storytelling. One key step for any business owner is to check the storytelling strategies their competitors are using. While it's important to not copy what your competitors are doing, you can develop strategies to combat or angle yourself to fill other unique needs that they aren't meeting.
To help optimize results, business owners should use the advantages the online professional world brings. They should leverage the best essay writing service for better results or hire a professional B2B ecommerce design and development company, like Lform, for the best results possible.
The list of useful website strategies does not end at the design and development involved in an ecommerce website. If they want to write a storyline based on organic search, they should use the best keyword research programs like AnswerThePublich or SEMrush. With the assistance of these tools, people will manage to develop an engaging and valuable storyline and ensure good SEO rankings.
Final Thought
Hopefully these four areas will change the approach that B2B business selling online have to the way they tell the story of their brands. Investing in social media advertising, email marketing, and other promotional channels is smart, however, without a good storyline brands will not manage to emotionally connect with their customers.
Talking about the features in the product description is impossible to skip. Yet people need something more that will confirm the item will bring some value to their life. With an effective storyline B2B ecommerce stores will more effectively highlight customer benefits. In that way, they will split from the mass of competitive businesses that offer products with the same or almost identical features.
eCommerce brands should also leverage honesty and transparency. It doesn't matter if some pieces of information expose some disadvantages they have, people respect when the brands are honest! They will be more likely to trust information they are presented by you currently and in the future. When the connection between business and customer is at the highest level, the sales figures will reflect that.
Isn't that the goal that all online businesses have?