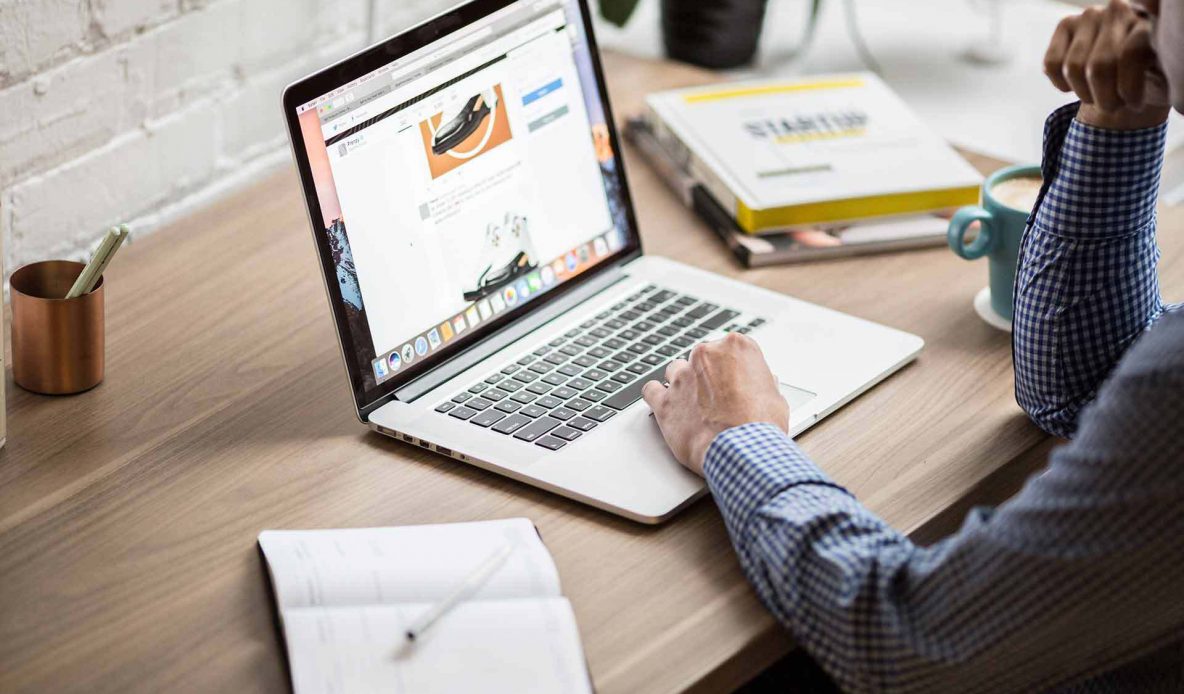 How Product Usability Impacts Your Business
Product usability is the measure of customer usage of a product to fulfill their requirement. It determines the effectiveness of the product in dealing with specific demands. Better user experience and customer satisfaction enhance your profit margins.
The most important step before product usability is building an interactive website or app for your business. Regardless of the business type an app or a website should be intuitive, engaging, user friendly, and error-tolerant.
Let us have a look at some of the statistics to prove why a user-friendly app is crucial
88% of users never browse a website again after an unsuccessful experience
90% of users avoid using the mobile app due to the poor user interface.
70% of users failed to checkout due to several performance issues.
The above survey clarifies the concept of why an interactive, and engaging app is an essential component of a successful business. When talking about product usability, employees play an important role. Always choose the right skill for your services. In the case of a globalized business, it is necessary to choose a local representative.
Customers from any region will be more comfortable assisting the local employee. This not only enhances your product usability but gains you global fame.
Several other factors also play a vital role in product usability. But how product usability impacts your business? The answer is shared below describing certain reasons on how product usability is affected.
Are you ready? Let's get into the deep stuff.
Enhance Brand Visibility
When targeting diverse clients, a website will only be well-established if it is compatible with commonly used user's gadgets. The easily accessible website enhances your chances of visibility. The better the user experience, the increased probability for your product to gain attention.
Great website designing increases product usability by up to 50%. Use high-quality images and engaging writing content. Use easily understandable text for a description of your products and services. Create an aesthetically sound website for an appealing user experience so that no interested customer would drop your product due to website errors.
Google search engine has built-in algorithms that automatically displays more convenient websites on the first page during browsing. If your product hits the top positions, it will be shown among the top ten brands. This enhances your visibility even more.
Once your product usability is increased, your business is uplifted towards the top of the list. A well-built website should support all kinds of user's tech gadgets including conventional desktop monitors, portable monitors, laptop screens, and mobile screens.
Gain Recognition Among Competitors
A survey report by Statista shows that only in May 2020, approximately 113 thousand apps were released. This huge number of apps released by Google store in a single month determines the competitive market out there.
With so many brands in the market, the competition elevates and so does the user's satisfaction. It does become a challenging task when you have to stand out in the thick market. The user looks for another variant if you failed to satisfy his demands, and there are high chances that they find one.
Therefore, attracting your customers and sticking them with your product is beneficial for your business. The satisfied customer motivates others to opt for your product. Thus, your product gains recognition among competitors.
Optimized Conversion
Statistics show that 88.05% of purchases remain incomplete in March 2020 due to multiple uncertainties during website browsing. These uncertainties include slow website surfing, confusing terms and conditions, a requirement to create a new account, unnecessary account verifications, and crashed websites.
Concerning these issues prior to product launches helps you avoid these uncertainties at first. When you have an efficiently working website, the chances for your product sales increases. Consequently, there will be a lesser abandonment rate and a more successful purchase.
Another way to increase the conversion rate is by offering better pricing, exploring new markets, and seeking novel marketing opportunities. Once you hit the goal for your targeted customers, try to introduce your product to a different market. It will be an amazing initiative to launch your product in different global regions.
Influence of Words Of Mouth (Product Reviews)
Customer reviews are a great chance for you to improve your services by targeting your specific weak points. In general negative reviews spread like a wildfire. In fact, 62% of consumers spread negative remarks on products. It is way difficult to satisfy the customer and gain positive feedback.
The world has more pessimistic people than optimistic ones. In this modern era, users quickly post images and videos in review on social media platforms. Such multimedia supported review gains more attention than the regular wordy reviews.
Pleasing your customers is of the same significance as designing your product. A remarkable product with bad reviews never gets highlighted. Therefore, keeping your consumers happy will be the key concern in elevating your product.
When you successfully strengthen your place in the market, your chances to rise increase. The contented customers spread positive reviews about your products in their social circle. Not only do they remain committed, but they also inspire others to use your products.
This is going to create an exponential growth in your business. Returning customers are a huge success and the customers who bring along more potential customers are the bigger blessing. They become the right kind of ambassadors.
If you can nail product reviews, you will see a huge difference in sales.
User Immersion And Retention
User-friendly programs are more likely to enhance one's shopping experience. Either your services are banking oriented, products oriented, or services oriented. When the user enjoys a bit of interacting with your website, there are more chances of a successful purchase.
Product optimization according to changing demands with time plays a prominent role in user retention. A customer never uses the same product for a prolonged time. They are always seeking a better option for their requirements.
Sticking the customer is a very tough job indeed. This requires some excellent optimization skills with which you can keep on improving your services. Keep a close eye on the survey reports and a closer eye on your competitors. Never let your customer face a shortage of options. A successful business always has a high user immersion rate.
Reduces Unnecessary Expenses
Performing usability tests in the early stages of development are highly recommended. These usability tests alert you about the upcoming issues prior to launch. It is always easier to fix those issues in the development stage rather than in the production stage.
Research shows that 80% of the development budget is used up by website maintenance. It is very difficult and expensive to fix an error after the product launch. It requires more energy, budget, skills, and time in eliminating the error after the app is released. So, it is always a better option to go through usability tests before releasing your product.
To put your business on a faster track, you need to run many campaigns, advertisements, and discount offers. The purpose of these ads is to divert the audience's attention towards your services. Of course, these are never free. You have to pay huge revenues on ads for standing out in the crowd among competitors.
When you have a usability test before product release, you will grow exponentially. A long-term planning strategy in advance can help you create a hierarchical model for upcoming possible challenges.
Usability tests help you drop unnecessary features from your services based on the client's feedback. You can identify possible errors in advance with the usability test. This saves you time and money and you don't have to put your efforts into unwanted excess functions. These tests secure your budget that you can put into increasing the user's immersion.
Conclusion
Now you can see from the above details how product usability impacts your business and why is it important. Sadly today, many E-commerce websites display clickable windows that lead to unwanted subscriptions and purchases. Sometimes, the customer unknowingly clicks on such ads.
Mostly, it is experienced that various e-commerce websites use traditional engaging techniques that are considered as 'dark patterns'. They create a sense of urgency among the customer to haphazardly do a purchase. Sometimes, the cancellation option is very difficult to find. Such tactics disappoint your customers.
These tricks might become timely beneficial for the business, but this induces customer dissatisfaction. Tricking in business is never fruitful in the long-term. Therefore, honesty is the primary factor when you are interested in a business startup.
Always welcome customer's feedback openly. A skillful businessman takes good and bad customer reviews positively. They indirectly divert your attention towards the weaker perspective of your product. Think of the customers as the judges and always consider their review as a valuable evaluation.
These usability tests have a powerful impact on your business. A well-managed usability test increases uplift your profit margins and enhances user's contentment.