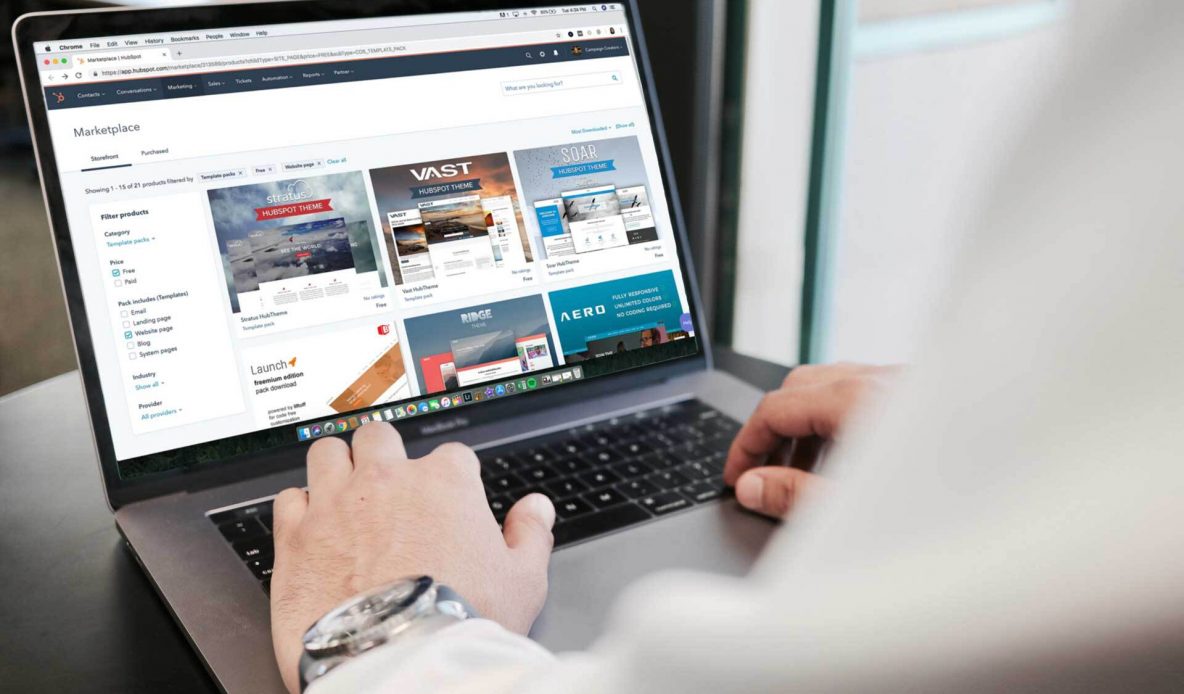 12 Features That Online Shoppers Expect From Ecommerce Websites
Websites are unique in their own way. You have seen website design trends such as animation, dynamic product search, advanced filtering, and the likes.
But following these trends does not guarantee that your e-commerce website has better conversion rates and user experience.
There are some aspects that websites should have to stay competitive and relevant to consumers. Knowing which online shop features your site should have is essential.
And one of the steps that you need to take if you want to build a successful e-commerce website:
1. Mobile Responsiveness
The importance of having a mobile-friendly website allows your customers to make transactions while on the go. That's because this is a convenient way for them to shop.
Nowadays, a website's mobile experience can make or break your website's search engine rankings. And e-commerce is not an exemption.
Hence, when designing your online store, make sure that it is also mobile-friendly.
2. Detailed Product Descriptions
It doesn't matter how great your products are. Most of your customers wouldn't exactly know the difference unless you provide them with the right product descriptions.
This is one of the most critical yet neglected features by most e-commerce stores. Thus, your product should have a clear, accurate, and extensive product description.
It will be ideal if your product descriptions are concise, easy to read, and informative.
3. Product Reviews and Ratings
If you are curious about whether your customers love your products, there is no better place to check than the customer reviews.
Having glowing customer reviews conveys that you have high-quality products. This is especially true if you are cultivating a positive reputation for your business.
All in all, it's an excellent feature that you need to include in your e-commerce site. Why? It's because most of your prospects will likely buy from your store if you provide product ratings and reviews.
4. Recommended Related Products
One of the biggest trends in the e-commerce industry is your customers' desire to have a more personalized shopping experience.
The retail giant Amazon has executed this exceptionally well. They offer items that "Shoppers also Bought" or "Shoppers Recently Viewed." This makes it easy for shoppers to find better product pairings or items that can serve as a substitute.
Having this kind of functionality allows you to boost your average order size. It also creates a pleasant shopping experience for your customers.
This will entice them to scroll through your items, buy more, and keep on coming back.
5. Order Tracking
A tracking option enables customers to predict the item's arrival time, especially if it's cash on delivery.
It also provides a sense of security on your end because you can track the items that might get lost in the delivery process.
It's convenient as well as it saves you time. You no longer phone and emails asking if the items are already sent. Adding a tracking option is an essential aspect of your e-commerce store.
6. Guest Checkout Option
One of the most important considerations when it comes to online shopping is the actual checkout process. Prospects want to buy from your store as quickly and efficiently as possible.
So, as much as you can provide a guest checkout option and do not force them to register an account if they don't want to.
There are several other ways you can gather that information later on once a shopper has established trust with your brand. Try to avoid any checkout tactics that will delay the actual purchasing time.
7. Various Payment Methods
Users have different perceptions when it comes to the payment methods that you are using. When you do not provide your customers with an option that suits them best, you risk losing them.
Keep in mind that a lot of users prefer to use integrated payment gateways like EBS or Paypal.
That is an absolute must-have for a lot of online shops these days. Also, pick payment getaways that include banks or credit cards that are popular in your target region. Some users prefer cash on delivery, too, so do not forget that.
8. Shopping Cart
Almost every ecommerce cart out there features a cart icon. There are even some that show the total of the cart in the header.
You can also take it a step further, depending on your e-commerce site. You can place the total number of items or summarize the first few items in your cart.
9. Wishlist
Having a wishlist is another nice feature since it provides your customers with an opportunity to store the items that they like in a single place.
Most of these items stored on the wishlist will be likely bought by customers later on. Adding this feature to your online store will be an advantage.
10. Find-in-Store Feature
It's a given that not all e-commerce sites have a physical store. But to those who have one, you should add an in-store feature.
Some customers prefer same-day shipping. They want the instant gratification of purchasing the item.
There are also customers, mostly millennials, who prefer to do their product research online first. And then, they would opt to complete the transaction in person.
Thus, having this feature is incredibly helpful to see what local stores have in stock.
11. Live Chat
According to research by Econsultancy, live chat has the highest level of customer satisfaction at 73%.
Hence, you might want to add this feature you have to ensure that it's live. It's also vital that you reply to the customer quickly.
If you think that you don't have enough time to live chat, then you better not include it.
12. Security Features
E-commerce sites are often a lucrative target for e-commerce criminals. So, you must protect your customers' information and take the necessary steps to ensure their privacy.
Here are the must-have security features that you need to consider:
SSL Certificate: This establishes the connectivity between the website and the user. Most shoppers often look at the HTPPS and the green lock on the address bar before trusting you with their information.
Two-factor authentication: Adds an extra layer of security as it requires a system-generated code that is sent via email or text.
Use a firewall: This allows authorized traffic while blocking any malicious traffic.
Privacy policy link in footer: Will address the site's privacy policy, promising the customers' data are not shared with a third party.
Over to You
Online shoppers can be quite demanding at times, and they make instant decisions when they drop by your e-commerce store.
Thus, your goal is to provide them with a positive shopping experience. That way, they would not find any fault in your shopping flow and checkout process.