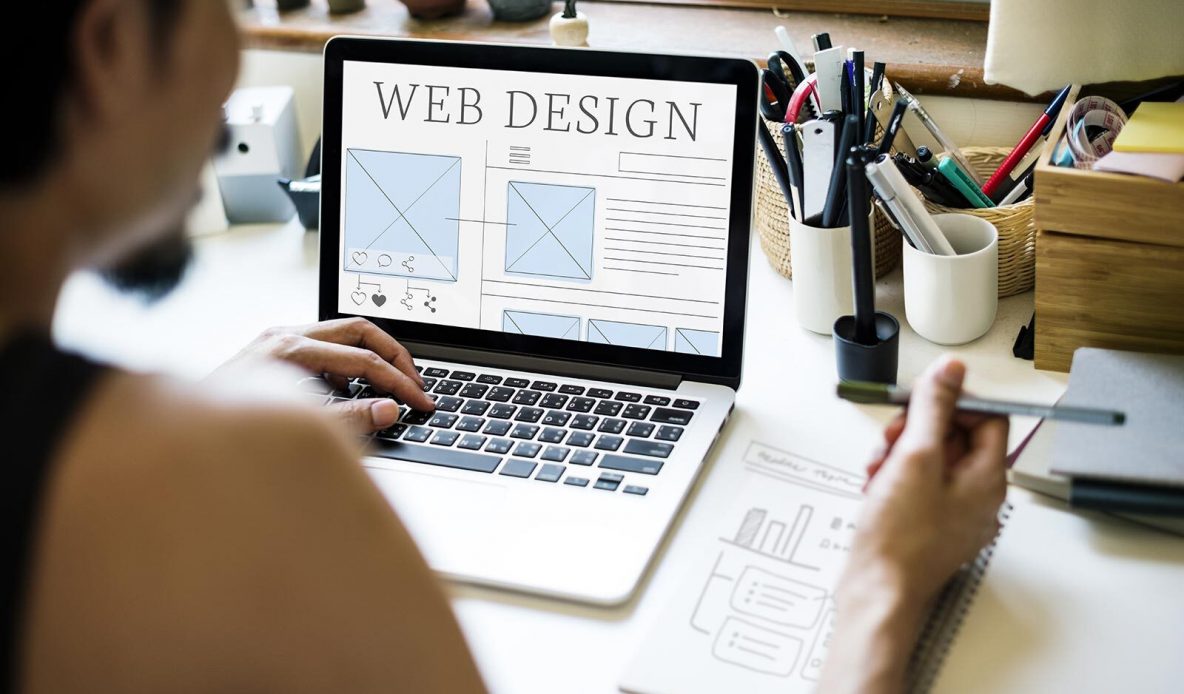 Why My Wix (Or Squarespace) Website Isn't Bringing Me Business
My Wix/Squarespace Site Isn't Capturing Any Leads
Have you found yourself uttering this exact statement? Is your DIY template site like Wix or Squarespace failing you? This site may look just how you envisioned it, but is it lacking results? Unfortunately, this isn't the Field of Dreams. The "If you build it, they will come" mentality really isn't applicable in the digital space.
There are many factors at play here causing your site to fail. You may already be seeing signs of this in the form of complaints you've waged against your free template website. Let's review a few common complaints we hear from clients that come to us for help.
Problem 1: No One is Visiting My Site
That's because no one can find your website. You've likely invested a lot of time into making your Squarespace or Wix site look great, but now you aren't seeing an traction. You're noticing that you aren't coming up on Google searches for your keywords. This means there is little to no way for people to find or discover your business unless they are directly searching your company name. This is likely because you didn't have seasoned search engine optimization (SEO) pros optimizing site.
Solution: SEO Tactics
There is so much that goes into successful SEO. From testing to ensure you are using the best keywords for your business and better blogging containing those keywords to on-page SEO and sitewide SEO. If you are unsure what these terms mean or where to get started, make sure to read our blog, Ten Tactics to Improve Your SEO, which discusses on-page and sitewide SEO at length.
Problem 2: No One is Staying on my My Site
You're smart. You're probably using Google Analytics to see how your site is performing. You see you are getting a little bit of traffic, but identified that users are leaving pretty soon after they land on one of your pages.
If users aren't clicking through to another page, it's considered a "bounce." If your bounce rate is higher than 50 percent—meaning more than half the people who land on your site are leaving immediately after, and are therefore not the right audience—then you need to address this immediately.
Solution: User Experience Design + Marketing-Savvy Copy
Have you seen heard the term "UX design?" It's pretty common in the web design industry. It stands for "user experience design." This is a key part of a successful web design. So, not only does it look good and function perfectly, it takes into account your specific users. This is something a Wix site or Squarespace site may underperform.
When you work with a good web designer or web design agency, they will sit you down for a discovery meeting and unearth all the important qualities, demographics, and buying behaviors of your clients and leads. These factors should drive your design more than anything else.
Once you have designed the website with your target demographic in mind, the site should be populated with strong copy and content including videos and imagery, commanding headlines, and compelling calls-to-action that capture a user's attention immediately and drives them to convert into hot leads or sales upon arrival to your site.
Another important aspect of UX is direction. Many times, find that prospective clients designing and managing their own site don't take into account direction, aka as site flow. A good UX design anticipates what a user wants and helps direct them there successfully. It also considers what you want a user to do and helps guide him or her there. Examples include: Downloading product spec sheets, filling out a contact form, or signing up for a free webinar to learn more about a service.
Problem 3: My Website Looks Cheap
Another common pain point that is echoed among clients who come to us ready to throw out their templated site is: "Our website looks cheap, but our products are great!"
This is a big problem. A bad-looking website diminishes your brand, lessens your products' reputation, impacts a prospect's first impression of your company, and decreases your credibility. In short, it cheapens your brand. The last thing you want is for your top-quality products and services to come off as cheap or "the same as a competitor's."
Solution: Use a Web Design Company
In order to showcase your products' superiority, your website needs to reflect who you are—whether you want to appear sophisticated and professional, edgy and innovative, or stable and trustworthy. This all goes into custom web design. Hiring an web designer or web design agency will instantly improve the look, feel, flow, and credibility of your site to differentiate it from your competition. And that, is priceless.