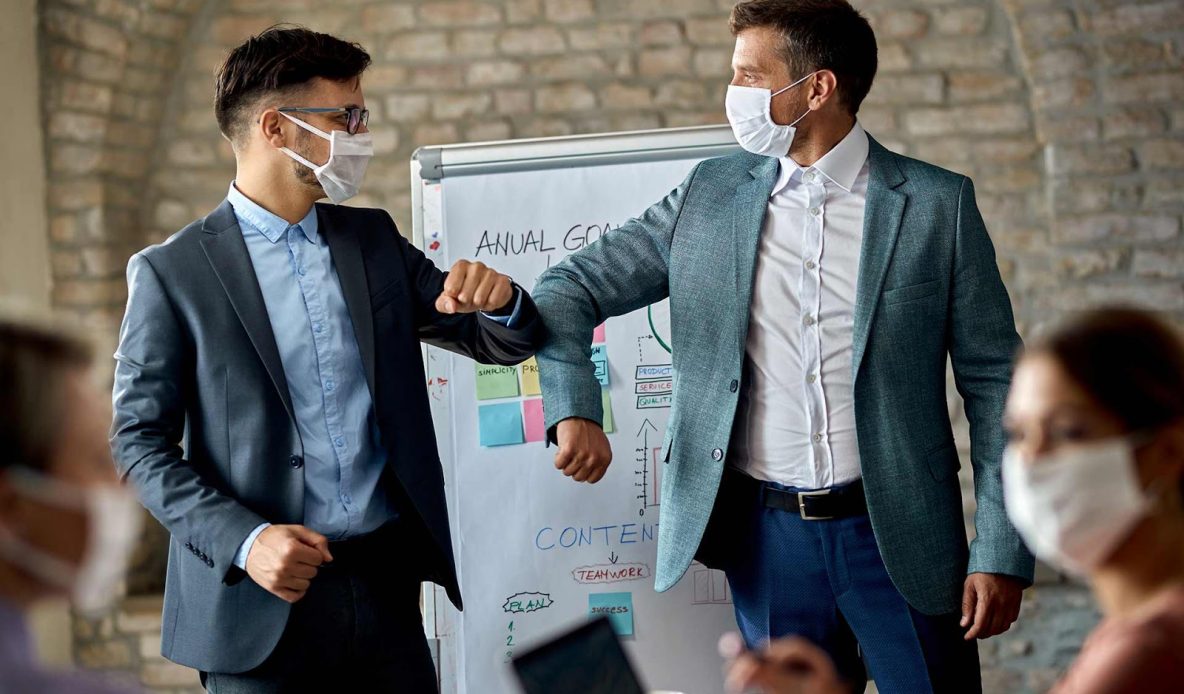 6 Noteworthy Trends In B2B Commerce During COVID-19
Business-to-business (B2B) companies, like other companies, have experienced the unprecedented impact caused by the coronavirus (COVID-19) pandemic. But despite the governmental mandates that call for lockdowns and business shutdowns, most companies have decided to meet their customers where they are—remotely. Similarly, B2B companies have found ways to reach their customers, despite the COVID-19 restrictions. As a result, new trends have risen from this new way of shopping, especially with B2B companies.
This article aims to talk about the 6 noteworthy trends that B2B commerce have seen during the COVID-19 pandemic:
1. Most Customers Are Online
"Nowadays, since millions of people being stuck at home for social distancing purposes during the pandemic, many of them have turned to shopping online for anything and everything," says Carmen Miller, a B2B blogger at Originwritings and Britstudent. "Therefore, those who buy from B2B businesses, this comes as no surprise to such companies, since they're willing to stay open to serve customers during these hard times."
During 2020, eMarketer noted that 51% of B2B companies were open to working remotely, thus phasing in remote selling to their customers—old and new.
2. Buying Online Is Easier
B2B companies have also seen a high demand for safer ways to buy online. Therefore, these companies have already started working to ensure that their eCommerce sites are fully-functional and safe for their customers. Plus, customers want quick and easy service whenever they need it—whether they're shopping for something, or they're simply looking up information. And, they expect the fulfillment process to be quick and easy. That means that B2B companies need to consider implementing newer delivery options, along with delivery automation (i.e. curbside pickup, buy online/pickup in store, contact-free, etc.).
3. Seeing An Extended View Of Commerce
As one dives deeper into B2B commerce, they'll see that such companies will do almost anything to keep from going out of business during COVID-19. Here are some of the ways B2B commerce is extending its present during this era:
Examining and readjusting their product sites and pages, thus enhancing the customer experience
Making their sites user-friendly—no matter their needs; AND
Enabling easier site search with optimization
As they make these adjustments, these companies are building a better experience for everyone involved.
4. The Rise Of Video And Live Chat
Believe it or not, video and live chat aren't just for remote work and family meetups. In fact, B2B companies have seen an advantage that can come from video and live chat. According to Statista, B2B companies that utilized things like webinars have seen an increase of 36% in their commerce endeavors, thus making video and live chat predominant in customer engagement and relations.
Plus, many customers prefer to do video-related interactions with businesses and stores, thus making phone interactions almost obsolete.
5. Returns Are Streamlined
"Sometimes, customers won't be satisfied with their products, once they get them shipped to them," says Daisy Segundo, a developer at 1day2write and Write My X. "Chances are, the product might not fit them after all, or the product was damaged on the way to their homes, or the product is missing some pieces, etc. While returns are nothing new, they're now more common in today's world."
However, returns can be much more than from dealing with a defective product. Maybe some buyers are experiencing buyer's remorse? It's true that some buyers may ask for a refund and to return products, so that they can try and make back some money to make ends meet. Since there's no shortage of paying customers, there's also no shortage of returns for a variety of reasons during the pandemic.
6. Irregularities In Supply And Demand
Finally, the COVID-19 outbreak has introduced the ups and downs of supply and demand. Even B2B companies are either taking the heat from these irregularities, or have managed to overcome them by changing the ways they do business.
As a result, B2B companies have started seeing changes in their eCommerce sites' performance and stability, as a response to the off-and-on peaks in traffic. However, such companies have found ways to work around the slow-down times on their sites. Here are some of the ways that these companies have done so:
Marking items out-of-stock when there are zero quantities
Letting customers know when out-of-stock items are expected to return to the shelves
Being transparent about stock levels and pricing on certain goods, AND
Allowing customers the ability to track their deliveries in real-time
By implementing these changes, B2B businesses can see more customers coming to them for wherever they need, without any stresses whatsoever.
Conclusion
Overall, the COVID-19 pandemic has forced many businesses—including B2B commerce—to reach out to customers digitally. As a result, these 6 trends have risen to define the ultimate state of B2B buyers and sellers.
What happens next for B2B companies?
Only time will tell, especially with this new normal. In fact, it wouldn't be surprising if the trends discussed in this article are here to stay, even after the pandemic ceases to be.