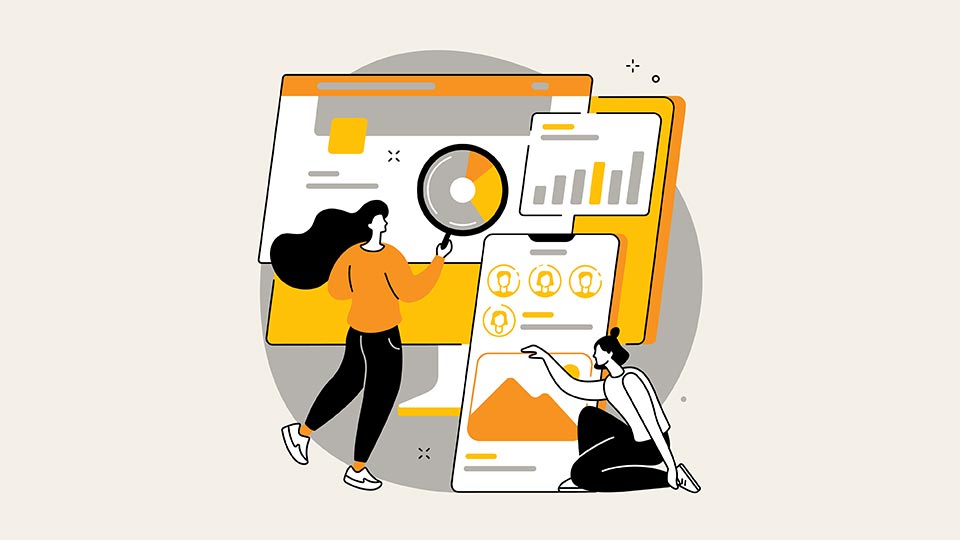 Why an SEO Strategy Is a Marathon and Not a Sprint
Although corporate giants and start-ups expect to use the SEO process to improve their search engine ranking with little expense, many people have unrealistic expectations for their campaigns. They hope to reach the much-heralded first-page ranking in Google search results pages in days or weeks. But the reality is different.
SEO takes a lot longer than a few days to achieve results. It's certainly not a sprint. Instead, it's like a marathon that requires preparation, perseverance, and, above all, time. If you can't expect to see results for your campaign in a few days, how long do you have to wait to see the results? The answer is not the same for all. Let's take a closer look at the steps in the SEO process and how long it takes to achieve results.
Website Analysis & Audit: Finding Your SEO Weak Spots
Before you embark on optimizing your website, understand where the shortcomings are. Analyze the site and its content as a first step while developing an optimization strategy. In most cases, people look at their sites each day. But you need to examine it critically. Better still, hire a pro and get an audit done for your website. Look for these weaknesses.
Optimize Website Loading Time
Are you aware that more than half of the visitors leave a site if they have to wait 3 seconds or more for the website to load? In some cases, this can increase the bounce rate of your website quite a bit. Apart from that, the search engine results page (SERP) ranking will be lower if your site loads too slowly. This happens because Google ranks websites that have excellent loading times.
Understand Your Domain Authority Rank
Anyone can perform a quick online search to find out the authority of your website. All websites have a domain authority score, and SEO is one of the factors that will decide the score.
Allowing Robots to Spider Your Website Structure
Websites with good SEO strategies will not have major disallows in their robots.txt files. Search engine bots must have access to the significant areas of your website in order to index them. Websites that don't allow crawlers in certain areas usually experience indexing problems.
Improve On-Site Content
This includes everything from the homepage to the blog posts. For SEO reasons, the website must regularly publish good content to rank well in the SERPs. An inactive blog is a sign of not having an effective SEO strategy.
Better Header Tags (H Tags)
The header tags provide structure and context to your content. They also offer a snapshot of what the pages are about. The main header tag must be in H1 format and should be the title of the page. The secondary headings are in H2 format and appear like book chapters.
Making Technical SEO Alterations
After you have armed yourself with the results of a website audit, you may develop a plan of action that will include technical changes to the site. Keep in mind that every aspect of your website must function properly for good results. It doesn't matter where you focus your efforts initially as long as you are comprehensive and work quickly. Here are some SEO technical changes that you may wish to incorporate.
Correct or get rid of broken links and pages
Get rid of duplicate content
Apply the SSL or secure sockets layer
Reduce website loading time
Develop and submit your XML sitemap
Identify and disavow all the toxic backlinks
Optimize the website for mobile devices
Make your website secure with HTTPS
Make all the pages accessible to web crawlers
Use the feedback from the audit to decide what technical changes you will need for ranking your site. Depending on the number of changes, plan to complete the entire process within a couple of months.
Keyword Research
Keyword research is a significant aspect of using effective SEO strategies. If you fail to use the proper keywords in your content, it is hard for customers to find you online. The question is, how will you perform the research and select the right keywords for the content? Here are some suggestions to get you moving.
Brainstorm the topics related to your niche: Select the ones that will interest your targeted clients. You can use many SEO tools to find the best by comparing the volume of searches to the difficulty of ranking content on the SERP.
Think about words that are related to the selected topics: Some of these are the words consumers will use for searching. Make sure these terms are relevant to your audience or niche.
Type the topics into Reddit: You will find a range of trending threads where the audience is currently spending its time. Here, you can look for terms and questions the target audience uses.
Use main keywords to find popular keywords: Google's search engine results page can provide an endless number of ideas for topics and keywords. Type the keywords and topics you have selected in Google and check the related terms it comes up with as the search bar expands. You can always check the common "People Also Ask" area in the results for questions relating to the term you've entered, as well!
Download and use specialized keyword research tools: Some of these tools are available for free, while others will cost you some cash. Keyword Planner from Google is a reliable and popular tool for keyword planning. If you're looking for other options, check out our guide, "Keyword Mapping: A Guide to Build an Effective Content Strategy."
Remember that your work doesn't end after identifying the best keywords for the content. Revisit the keyword strategy continuously to ensure it is still working. You can make alterations as required to get organic traffic to your website.
Perform a Content Revamp
After you have figured out the keywords you will need for your content, it's time to refresh the site. To avoid unnecessary rewrites and headaches, create a clear strategy. Develop each content piece with optimization in mind. Here are some goals to set as you develop and release on-site and off-site content.
Keep track of the keyword use: If you have a huge list of keywords, don't stuff them all in each content piece. This will turn your text into an unreadable mess.. Using too many keywords—especially when they are irrelevant to a single piece of content—is called keyword stuffing. It hurts your ranking. All reputable organizations space out keywords strategically throughout the content. You can use the "Find" feature to locate keywords that appear too frequently on the web page or blog post.
Develop engaging and useful content: Billions of blog posts and web pages exist on all kinds of topics. To help your content stand out, you need to provide value to your readers. Create high-quality, interesting, and accurate content that people want to share.
Include a call of action (CTA) in the content: Using a CTA is necessary for all good SEO processes. Apart from using relevant keywords and developing quality content, you want to guide your readers to take a desirable action—anything from sharing the content on social media to viewing or purchasing a product.
Conclusion
There's no shame in relying on others to create a well-planned SEO strategy. If you are a small business owner, you probably have a lot of things on your plate. Professional help is available.
If you're looking for help with your SEO strategy, the experts at Lform Design are here to assist. Either reach out to us on our contact page or schedule a free needs assessment.