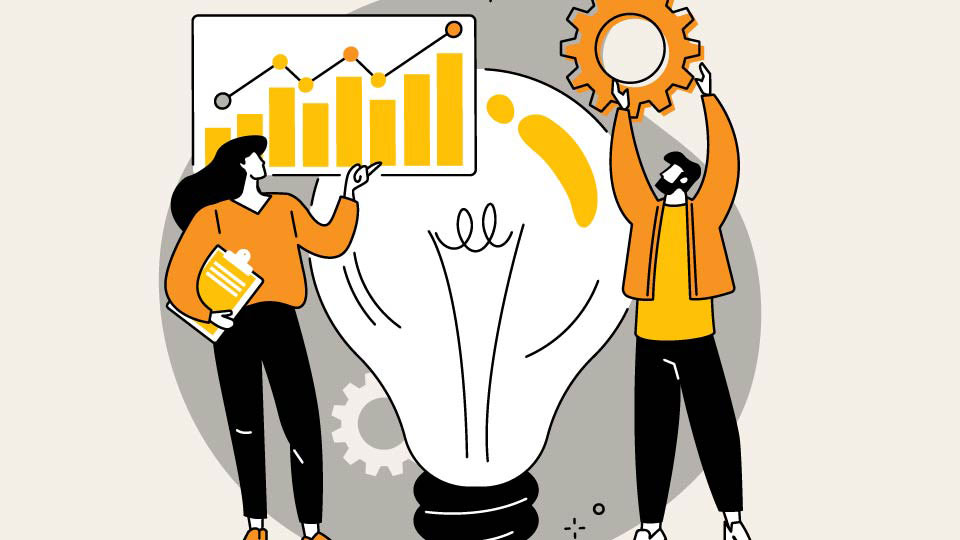 Trends Transforming Enterprise Resource Planning in 2023
It is clear that the magnitude and impact of disruptions affecting the world are echoed in the software market, and Enterprise Resource Planning (ERP) is no exception. How will ERP software trends evolve in the coming year? This article presents the top ERP trends to watch for in 2023.
In this article, we attempt to predict how ERP software will develop in the future. The predictions include how ERP software can prevent disruptions to business continuity and help organizations achieve growth and success.
Enterprise resource planning systems should automate processes and provide agility, but businesses expect even more from their ERP systems these days because of supply chain turmoil and labor shortages. Therefore, ERP trends and predictions for 2023 are especially relevant.
Without further ado, let's begin!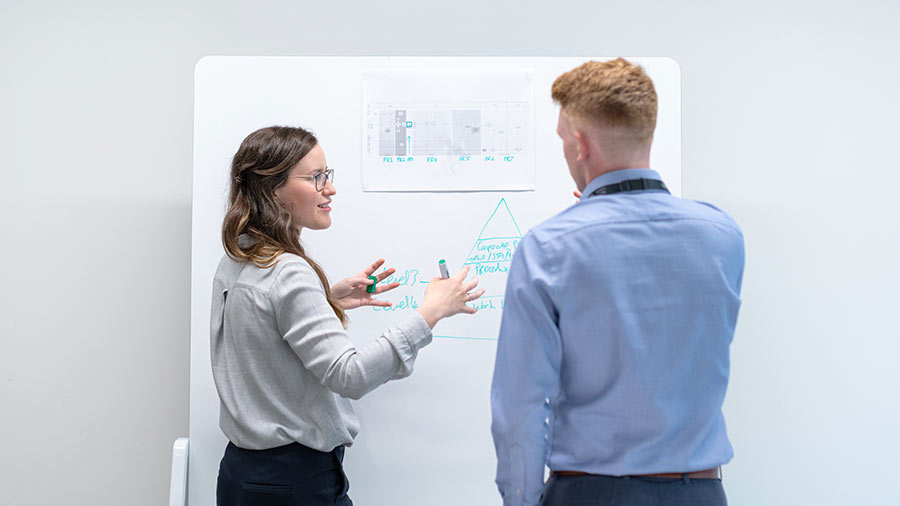 1. Hybrid ERP
Including hybrid ERP in a list of 2023 trends doesn't seem like a massive breakthrough. Cloud-based services have been around for almost a decade, and most vendors now only offer hybrid deployment options or full-on cloud transformation.
Yet, there is still a long way to go before the switch to the cloud is complete. There's no doubt that CIOs around the globe have heard of and considered cloud technology—but they haven't yet found the catalyst or budget to try it out.
On the other hand, older on-premise ERP systems come with various risks. Examples of the clear and present dangers of older on-premise ERP systems include end-of-life operating systems, a lack of ERP DevOps personnel, and a lack of adequate defenses against evolving threats. Any CIO will tell you they don't want to have a conversation with the CEO about an ERP outage.
Additionally, on-premise ERPs are typically a significant obstacle to digital transformation. Cloud ERP is clearly a more attractive option now, so the migration will continue. There is a good chance it won't end until the middle of this decade at the earliest.
Also, hybrid ERP deployment models will probably continue to thrive through 2023 and beyond. The most prominent enterprise software development companies in Los Angeles acknowledge and cater to this demand for both on-premise and cloud-based enterprise solutions.
Furthermore, the largest companies can now host their own data centers instead of relying on the likes of Amazon Web Services (AWS), Google, Microsoft, Nutanix, IBM, and others. It is, in fact, far more cost-effective in the long term to run your own data center, even though it is initially capital-intensive.
2. Real-Time Data and Mobile ERP
Similar to hybrid ERP, it might not seem flashy to include mobile in this report for 2023, but the two are intertwined, and mobile ERP will continue to grow.
Before the pandemic hit, mobile ERP was well on its way to becoming the norm, but now fewer and fewer organizations see the need, and they aren't planning to include full mobility in their ERP systems. When the pandemic struck, companies that sensed emerging market changes and continued operations from employees' homes fared significantly better than those that didn't.
Many companies that went under during the pandemic were unable to adapt to mobile technology. Although the pandemic is on its way out of the news cycle and our collective consciousness, the work-from-anywhere paradigm persists.
One of the most significant benefits of mobile ERP is real-time data. Using mobile tools, data can be captured straight from the source, such as during asset installations at a customer's plant or from an active production floor. Making more competent, more informed business decisions requires accurate, timely data.
By combining real-time data and relevant information gathered from different sources and departments, companies can improve the customer experience (CX), enhancing the client's satisfaction and loyalty.
There is no denying that mobile ERP will continue to spread into more and more companies' systems and processes as latecomers continue to adopt it. In the future, mobile enterprise solutions will increasingly be able to provide offline functionality (with data and processes syncing as soon as the user is back online).
3. Artificial Intelligence
Machine learning (ML) and artificial intelligence (AI) are worthy of mention in a 2023 trends report. With AI and ML integrated into ERP software, "intelligent systems" create actionable insights from a treasure trove of business data.
With ERP systems, we increasingly see zero-touch automation, interactive assistants, intelligent advisors, and other innovations to streamline business processes. With smart ERP applications, workflows can be optimized, lead times can be shortened, and errors that occur during data import and processing can be reduced.
As a result of using AI-powered tools, businesses can make informed business decisions with system-generated data that help identify red flags before they cause problems.
Robotic process automation (RPA) has become widely used to revolutionize business processes by adding automation capabilities to software systems. In addition to reducing repetitive tasks (such as onboarding, data capture, etc.), ERP solutions that use bots and automation tools help businesses operate more efficiently.
With AI-based ERPs, you can analyze credit scores, conduct digital marketing, provide targeted customer service, and recommend product configurations. You can also plan production scenarios with actionable insights, resulting in strategic impact.
We expect major ERP software vendors to include more automation and AI in their product development road maps in 2023. The wide range of open-source packaged toolkits and solutions from Amazon, Microsoft, and Google will make the technology available to more companies and level the playing field.
The nimble, newer technology stacks will allow smaller vendors to keep pace and sometimes even outperform their tier-one competitors. We can expect ERP to become smarter every year.
4. Hyperscale Computing
Experts predict that partnering with hyperscalers will help businesses grow in 2023 and beyond. Hyperscale companies dominate the public cloud and cloud-services sphere and constantly expand their services. Examples include AWS, Microsoft Azure, Facebook, and Google.
Even though hyperscale computing and infrastructure as a service (IaaS) make cloud deployment more appealing, someone within the company still has to consider, implement, and maintain the following:
Patching and fixing
Data recovery tests
Performance monitoring
Configuration
Infrastructure size
Scaling model
Hyperscalers offer areas where one can simplify and automate some processes and jobs—not a way to replace or remove whole enterprise software systems or eliminate major human effort.
As a result, the hyperscaler cloud service market has burst into life, with providers designing, developing, and managing the software, data, and systems that hyperscalers provide or generate, demonstrating that hyperscalers do not provide an end-to-end service.
In a way, hyperscalers are like a house's primary power source. The fuse box/electrical panel and the usage design (how much power is consumed, when the peak occurs, how power will be cut during downtimes) must still be provided. There are many things to set up, such as appliances, lights, and wiring designs. Getting the most out of the power still requires understanding how to harness it.
Hyperscaling is a promising trend, but it's not a panacea, as there's much to learn and improve.
5. Interconnectivity and Expanded Integration
One ERP trend in 2023 will be the deep integration between ERP and SCM systems, something we may see from SCM software vendors such as SAP Ariba, Coupa, and One Network. Production and material availability are intrinsically linked, so manufacturers and distributors will benefit from integrating these two enterprise systems.
The integration will also encompass e-commerce, shipping automation, journey planning, warehouse management, digital payments, and fleet tracking.
There will also be an increasing need to connect point solutions to ERP "motherships" as organizations identify point solutions that meet their specific needs. We therefore predict that ERP vendors will continue developing their system integration capabilities in 2023 so key players and businesses can communicate effectively.
End users will benefit from fewer redundant tasks, enhanced efficiencies, and greater visibility into their business data. APIs and microservices with RESTful interfaces are becoming the norm. Moving forward without them in 2023 and beyond will be nearly impossible.
6. Redefinition of ERP
Our final prediction for 2023 is that ERP will reach a tipping point of change. Customers will require more accessible interfaces and reimagined processes that provide a significantly higher return on investment (ROI) than current ERP systems.
Software developers will need ERP software that is easy to use and practical. For ERP software to be widely adopted throughout an organization, average end users must be able to use it to accomplish their tasks.
In addition to cost and pricing flexibility, this inflationary environment will pose challenges to many companies struggling to stay afloat. It will be imperative for businesses to use inexpensive, intelligent ERP software systems in these times of high disruption and uncertainty to gain a competitive advantage.
In the face of current and future disruptions, ERP software providers will be challenged to make the most of advanced technologies and raise ERP software capabilities to new heights. In other words, customers expect their ERP systems to help them make more of what they already have.