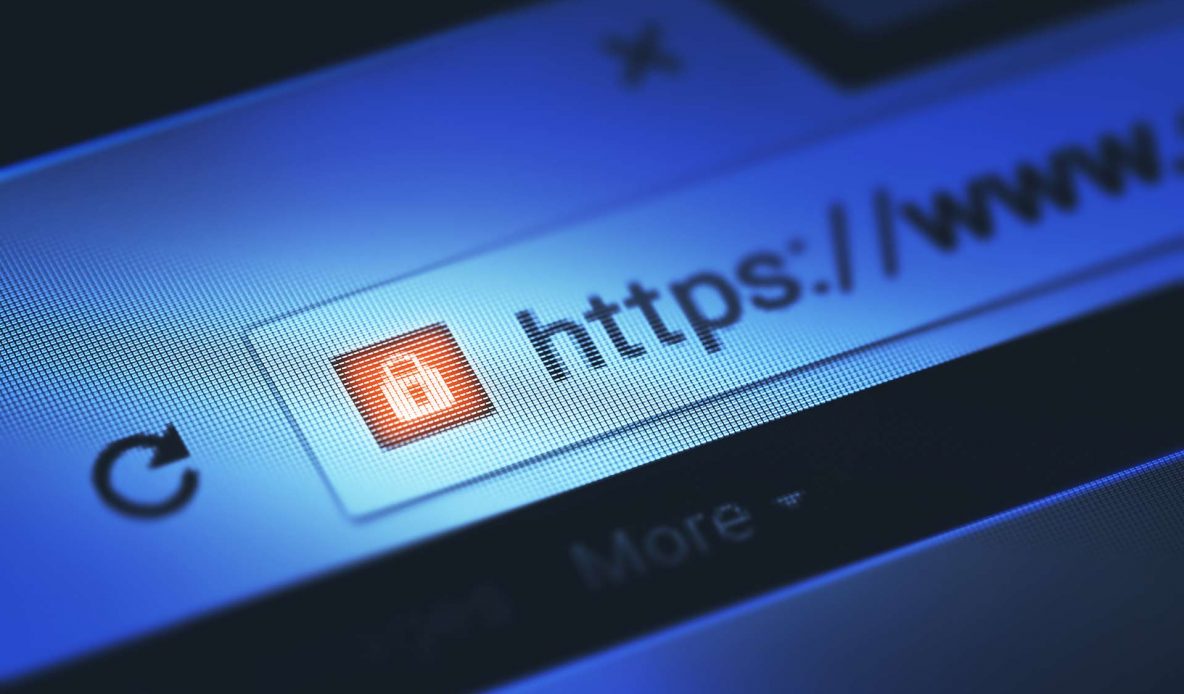 How to Check If a Website Is Secure with 9 Simple Steps
The internet has, for ages, been deemed as an unsecure place for many users. Most users see it as a hackers' sanctuary. With all the illegal data breaches and cyber threats perpetrated by relentless hackers, including shameless acts of privacy intrusions, all users and especially website visitors have a reason to be cautious.
Indeed, most website users have expressed their concern about the increasing cases of cyber threats. Common questions from many people include:
"Should I share my confidential information to websites?"

"Are website owners doing anything to protect web visitors from cyber threats?"

"What are some of the website elements I can check to establish the security of a website?"
Our advice is that you should take proper security steps to control the continuous surge in data breaches and website related attacks as a website owner.
As a website visitor, you also have a role to play. Know that your security starts with you. Do not wait for website owners to install proper measures to protect you. You can save yourself by avoiding fake and fraudulent websites. You are probably asking yourself, "So how to check if a website is safe?" The answer lies in the nine points below.
1. Check the SSL Certificate
It is now common knowledge that all websites with Secure Socket Layer (SSL) certificates are secure. But is that true? To some extent, yes. An SSL is a security protocol that encrypts all communications between the main server and web browsers or other servers. An SSL's intention is to protect the information that you share with websites. This may include sensitive and confidential information such as credit card, debit card, or bank account details. Without the certificate, all the communication between your web browsers and websites' servers will be vulnerable and potentially exposed to hackers.
To establish whether a website is encrypted, you will need to check security indicators displaying on the website like HTTPS, often denoted by a secured padlock in your URL bar. SSL certificate is a must-have security booster to every website and required by many browsers before a user can even view your website. Furthermore, phishers and cyber attackers have found a way to exploit the trust that SSL certificate gives to website owners. You can choose comodo SSL certificate from CheapSSLShop to secure website in minutes. To further your surety about a website's safety, you should consider other security tools and practices alongside the presence of an SSL certificate.
2. Analyze if the Site Has Up-to-Date Professional Themes
You are probably wondering and asking yourself how a website theme can be related to website security. Themes are like the building blocks of a website. They are created with a code that might easily become outdated over time and expose a website to security vulnerabilities. Themes and plugins are primary targets that play a hand in exposing over one million WordPress websites to security risks. Website owners should undertake constant security audits to discover and fish out themes and plugins that could threaten a website's security. A website owner should also purchase well built, quality themes and plugins. In a technology world that celebrates mediocrity and settles for the second fiddle, most website owners can be attracted towards purchasing poorly coded and often unsecure themes and plugins and have an enduring aversion to what is best for them and their users.
If the word dangerous is perfect in holistically describing something and without leaving any detail to conjecture, it fits in the tall frame of ill-developed themes. These themes are hazardous to both the website owner and visitors. Using poor themes and plugins props the door wide open for intruders. Therefore, do your homework before purchasing a theme and ensure you are buying it from a reliable vendor. Modern, well-built, and up-to-date themes are more secure.
3. Use Security Tools to Evaluate the Site
Next on our website safety checklist are the website security evaluation tools and techniques. Digital security companies have spent sleepless nights trying to invent tools and techniques to detect security vulnerabilities. As a website owner, you should be on the lookout for some of these tools. They will tell you the security status of your website and the possible measures to seal the loopholes that could pose a threat to the website. Additionally, the tools will inhibit any further navigation when a security certificate has expired or is missing. As a user, you can also use the security evaluation tools to decide whether to continue browsing or stop. For example, the Virus Total is one of such tools that will help you evaluate the safety of a website.
All you need is to copy the link of the website you are considering and paste it in the search field of Virus Total. The tool will perform an analysis and tell you how safe the website is. Another security analysis tool is Google Safe Browsing which uses Google's database to analyze and generate a list of malicious and phishing websites.
4. Double Check the URL and Content of the Website
As a user, the devil can often be in the details. Missing out on a single letter could be the beginning of a cyber-breach. Hackers know that most website visitors often overlook small details and use this to their advantage. As a user, you should be on the lookout for missing letters, grammatical errors, and typos in a URL. This could be a clear indicator that the website is fake. In some instances, hackers would disguise some letters so that the URL looks like a legitimate website. Google.com and Goog1e.com are two different things. Same to Amazon and Amizon. If you missed it, look back and notice the "i" standing in for "a."
The content of the website also speaks volumes about the legitimacy of the website. Poorly written content and shoddy product descriptions are prime indications that a website is fake. The owner may have created the content in a hurry to extort money from unsuspecting visitors. A real website owner will invest a lot in content creation. Be on the lookout for the quality of the content of a website, especially if the end goal is to gather sensitive payment information.
5. Check the Veracity of Security Seals.
Companies provide security seals to assure website visitors that none of their data will be lost. Most people view the security seals as mere badges. However, the security seals are more than that. They help protect the user's identity, add an extra layer of defense to your website, build trust, and accelerate conversion rates.
It is also important to note that anyone can create fake seals and insert them on websites. It is good to ascertain the authenticity of the seal. All you must do is to click on the seal. It will show you details of verified business along with the domain of the website, where you will learn more about the company.
6. Find Out Who Owns the Site.
Knowing the human face behind a website can help you judge whether to trust the website or not. Do not visit websites where the owners have concealed their identity. The reason they do not want to be identified is that they are engaging in criminal behaviors and don't want to connect their actual identity to the website you're browsing. To know who owns a website is not rocket science, just visit the WHOIS Lookup website and search for the ownership of a website.
7. Please Read Their Privacy Policy.
The privacy policy stipulates how a website will collect and use all the data users share with them. It also explains how the website protects the data. All genuine websites will have a clear privacy policy. The privacy policy assures website users that their data is safe, and in case of compromises, how they can be compensated for data loss. Ensure that you read and understand the privacy policy before you share your information with a website. If the privacy policy is missing, not clear, or does not favor users, the best thing to do is avoid such a website.
8. Learn Some Obvious Signs of a Fake Website
There are obvious indicators of a fake website. As a website user, you should learn how to check if a website is safe by looking for apparent trust indicators. One obvious sign of a fake website is if it offers lucrative deals that are too good to be true. An ecommerce store that claims to provide classic products at surprisingly low prices or with large discounts could be a scam website. A website asking for direct bank transfer without providing any credit or debit card options should be considered highly suspicious and probably fake. Another obvious sign that a website is fake is when it uses dubious means of payment. Negative online reviews and customer feedback, and the unavailability of a clear refund or return policy could also indicate that the website is fake.
9. Check for Contact Information
Finally, you should check the contact information on the website. Legitimate websites will have working contact details specified in the contact details section. Contact information includes phone contacts, email addresses, and the physical location of the business. If a website does not have working contact details, then it could be a fake website.
Conclusion
Not every website is genuine. Hackers are creating fake websites and using them to extort money from unsuspecting customers. Both owners and visitors of websites have a role to play in making the web a safer place. Owners should hire quality web development professionals who understand and can ensure security, as well as keep their website plugins, themes, and content management systems up to date. Users should be aware of various signs that a website isn't legitimate and be careful of what kind of information they are being asked to provide. In these ways, we can help ensure that everyone's use of the web is safe and secure.