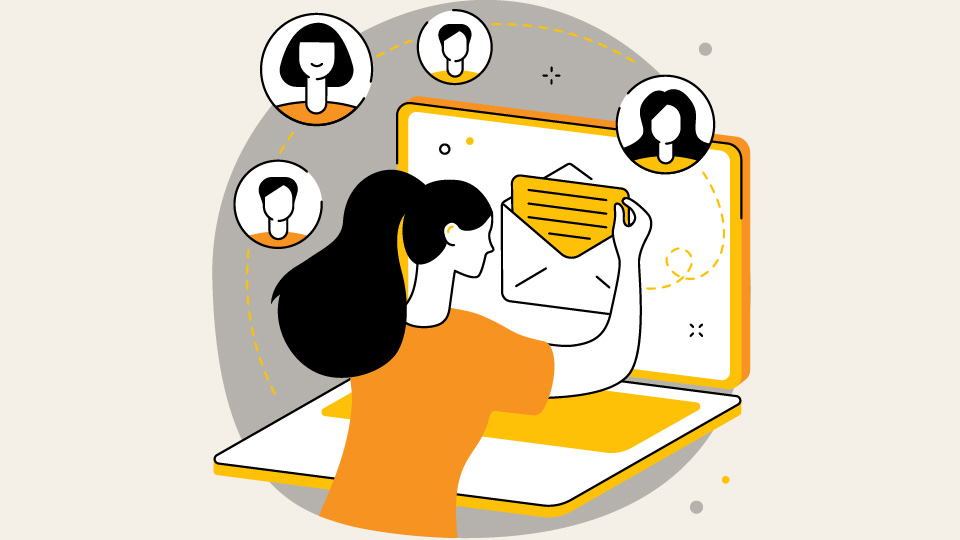 10 Email Marketing Hints to Make Your B2B Strategy Better
Email marketing is still one of the most popular types of digital marketing. It is used both by entrepreneurs and businesses, including B2B companies. The one point that is sometimes overlooked, though, is that email marketing is different for B2C and B2B companies.
The difference primarily lies in the audience, but this difference is significant enough for companies to consider it. Read on to find out how to create a successful B2B email marketing strategy.
1. Ask for Permission
First of all, you need to ask for permission. If you've been email marketing for some time, you might have seen people unsubscribing from your mailing list. This is likely happening because your subscribers aren't happy with the emails they are receiving or how often they are receiving them.
That's why you need to ask for permission before sending anything to anyone. When you get a new subscriber, send them an email asking them to specify what types of emails they want to receive. Maybe they are only interested in new product launches, or, on the other hand, they might want to get notified about discounts or sales.
2. Use Relevant Calls-to-Action
CTAs are the next thing to think about. You probably already know that a CTA is necessary for most, if not all, of the emails you send. But don't go overboard with them. Having too many CTAs in a single email or repeating the same one over and over again will only discourage your recipient from acting.
Try to make your CTAs as relevant as possible. For example, if it is an email about a sale, your CTA should encourage your audience to check out your website and find something to purchase during the sale. It's also a good idea to follow the 80-20 rule: 80% of your email should be educational and 20% promotional. That's why your CTA should take up only part of your email instead of making the entire email purely promotional.
3. Create High-Quality Content
This might sound like an obvious tip, but many marketers seem to value quantity over quality, so it's worth repeating: Creating high-quality content is essential for your email marketing campaigns to succeed. Your content must be relevant and focused on your customers' needs and interests.
If you don't know how to create great email content consistently, you can always visit the best essay writing service reviews site and find an experienced writer to help you with email creation. By working with professionals, you will be sure that all your email content is serving its purpose and helping you to achieve your marketing goals, including any work on a referral marketing program.
One of the best ways to ensure that your email content is genuinely relevant and interesting to a B2B audience is to diversify the topics and formats you work with. For instance, you can provide lists and tips, but you should also try to find industry insights that will be valuable to your subscribers.
4. Use a Management System
You probably already use a customer management system, so this concept may not be new to you. But using an email campaign management system might be just what your current strategy is missing.
At its core, an email campaign management system is meant to help you organize all your email marketing activities in a single place and streamline your processes. You can control everything from a single dashboard. This makes your email marketing easier and allows you to work even with large audiences.
5. Find Tools to Help You More
In addition to using an email campaign management system, you should also find tools that will help you even more. Here are some popular examples to try:
MailChimp: This is somewhat of an email campaign management system itself. MailChimp lets you create email marketing campaigns, execute them, automate them, and track their performance, among other things.
Canva: This free tool will help you master graphic design without prior knowledge. Canva has become extremely popular in recent years because of its numerous templates, professional features, and customization options—all for free (though you can upgrade to a premium account if you want more functionality).
Grammarly: This tool is widely used by writers of all kinds to check texts for linguistic mistakes. Moreover, Grammarly's paid features include more options for checking texts as well as a plagiarism checker that provides a detailed report.
6. Perfect Your Subject Lines
Before your recipient can read your email, they should first open it. And to make them open your email, you need to ensure that your subject line persuades them to open it. Unfortunately, subject lines are often bland or confusing, which is why your open rates may be low. Here are some tips to help you perfect your subject lines:
Keep them short and to the point. Omit any unnecessary or filler words.
Personalize the subject line or "From" line with your company name and the name of the person executing the email campaign.
Be clear about what you want. Start with the most important words.
Show the level of urgency. Ask for a response if needed.
Double-check your subject lines before sending out the emails.
If you aren't sure your email writing skills are sufficient for this, you can hire a professional writer from the writing services reviews site Topwritingreviews to help you write your emails and subject lines. This way, you can take your email marketing strategy to a whole new level and improve your open rates and conversion rates.
7. Address the Right Person
One issue with B2B email marketing that is hard to overlook is that you don't always know who to address in your emails. Obviously, it's hard to reach the top executive or owner of the business. That's why you need to find out beforehand who exactly will be reading your emails. Is it the secretary? The PR department? Someone else? Find out and address your emails to the right person.
8. Segment Your Audience
Segmenting your audience is a must for B2B email marketing. While it is definitely important in B2C marketing, it is even more so in B2B because of the level of personalization that is expected from you. B2B email subscribers want to receive emails that cater to their needs and interests while addressing their pain points.
9. Map Out the Customer Journey
Once you start segmenting your audience, don't forget to map out the customer journey of each of your segments. If you don't know how to do this, you can hire a professional writer from the custom writing reviews site Trust My Paper to help you.
Customer experience solutions are important because they help you set up your email campaigns to be the most effective. You are guiding your subscribers to do what you want them to do.
10. Measure Success and Improve
Last but not least, don't forget to measure the success of your email marketing campaigns. By measuring the performance of your emails (e.g., open rates, click-through rates, conversion rates), you can make the right adjustments to improve your emails and get better results.
Final Thoughts
To summarize, email marketing in the B2B context is definitely different from email marketing for B2C companies. Use the tips and hints in this article to create your own strategy and successfully use email marketing to promote your products or services to businesses.
Looking to master your email marketing through masterly crafted design, writing, and strategy? The B2B experts at Lform Design are always here to help! Just reach out to us through our contact page or schedule a meeting for a free needs assessment.