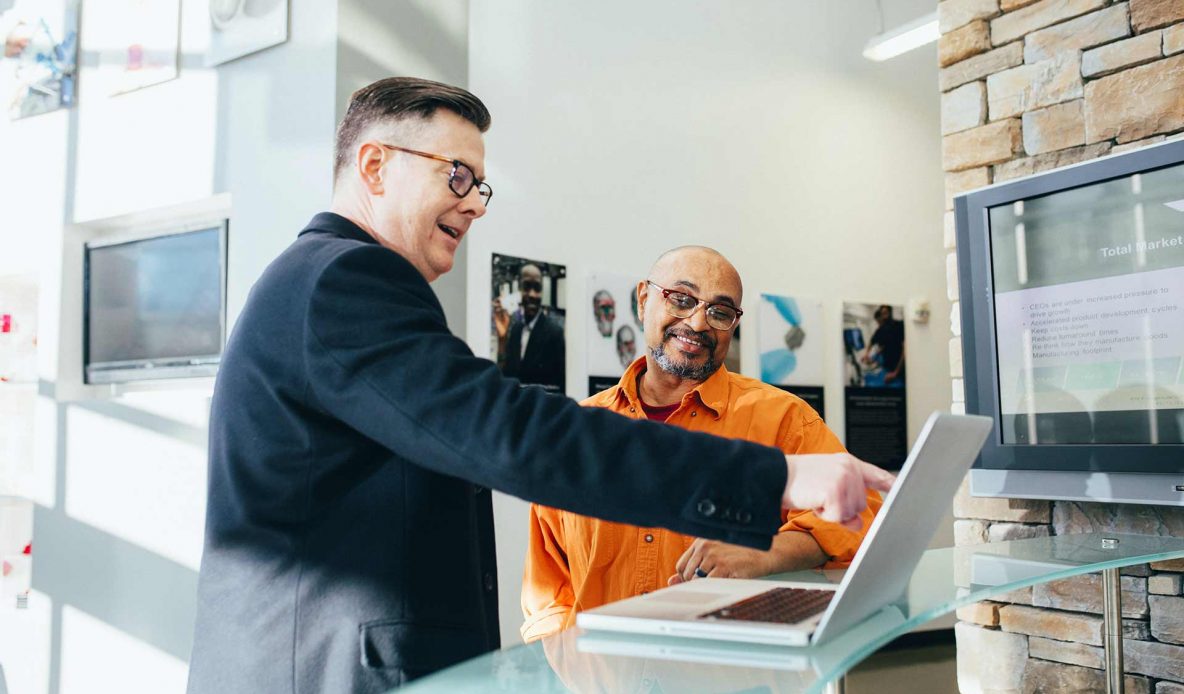 Manufacturer Lead Generation: Tips and Strategies for Success
It's still common for manufacturers to generate leads through traditional sales and marketing tactics like cold calling and trade shows. However, times have changed. And there are more opportunities than ever to find customers for your business.
There's no doubt that your competitors are using website strategies to increase the generation of new leads. To keep up with them, you'll need a manufacturing lead generation strategy that can outperform competing manufacturers and industrial companies.
Here's what you need to know about finding potential customers using the latest lead generation strategies.
Employ Landing Pages
A landing page refers to a dedicated space on your website that's designed to capture contact information from interested visitors. Often these are employed with either on-site calls to action (CTAs) of pay-per-click campaigns (PPC).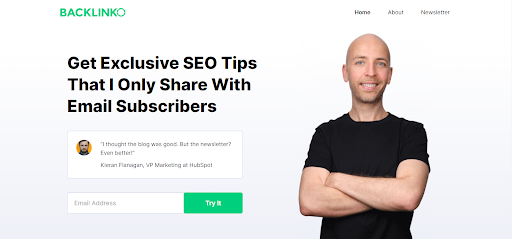 Do note that a landing page is different from a homepage, blog post, and other types of website content. These types of pages are meant to do different tasks like introducing the company, presenting a line of products, or informing a website's prospective customers.
Landing pages are singular in purpose. You want it to generate enough interest for website visitors—usually through some type of offer—so they give you their name, email, and other relevant details. You can use this information to then contact them in the future and convert them into buyers.
How Easy Is It to Build a Landing Page
There are many ways of developing landing pages however it is important to note that the quicker and easier the method the more risk of the landing page not meeting your lead generation goals.
If you use WordPress, there are a lot of contact form plugins available that let you create content for capturing your prospects' contact details. You only need to select a template and make minor edits to make it truly yours. Not only are these easy to use, but they also look really professional. The downside on using plugins are issues with security and the time and effort being put onto your plate internally.
If you don't have a website for your manufacturing business, you can find companies that let you publish landing pages for a fee. They even have additional features that will help you track your progress. And the best part is that they use drag-and-drop page builders so you don't have to learn how to code at all. It's important to keep in mind that you will be tied to some kind of payment plan and the level of control you will have may be limited.
Hiring a dedicated website design and development company means that while there will be some time and cost involved you will get a landing page that is custom built for your needs. Companies, like Lform, employ professionals that both know your B2B audience and can handle everything from research, planning, prototyping, development, and testing which leads to better results.
What Makes a Good Landing Page?
Here are some characteristics that all great landing pages share:
Direct to the Point

: You should remove fluff from your landing page. It'll be more effective if you only include important details. You don't want to overwhelm your potential customer. Just add enough data to help users understand how you can help them.

Highlighted Key Information

: You need to make it clear to your audience what you want them to do and what they'll get in return. Do what you can to make these stand out. Once the landing page is launched you can even perform split tests to see what graphics, copy, and offers perform best for your target audience.

Seamless Experience

: With every click in the lead capture process, you're giving prospects a chance to change their mind. So have everything on one page: your pitch, your submission form, and other important details that can help potential clients start buying.
Avoid "Leaks":

Any links that lead to other pages (known in the web design industry as "leaks") can push your audience away from the intended goal, leading them to reconsider the offer or even get distracted with the initial task at hand. Directionals leading to product information and even website navigation should be avoided.
Solid Copy

: Think about your headlines, main content, and call-to-action button. Are they compelling enough? If you're second-guessing yourself, then try experimenting and see which ones do a better job. Don't hesitate to

hire professionals

if copywriting and UI design isn't in your wheelhouse.

Irresistible Offers

: If you're asking users for their contact details, then you should offer something in return. The most common offers include discounts, downloadable content, access to a product/service, and free samples.
Ask What is Necessary:

The more information you ask of your user, the more you should provide. No one is going to give you all their customer data for a single newsletter subscription, for instance, so keep it proportional to the offer. Look at what fields you need to know for your marketing effort and remove any that would be just nice to know.
Send Newsletters
One good way to get email leads is by offering newsletters. It's a form of content marketing that doesn't take up too many resources. You can send newsletters weekly or monthly.
For manufacturing lead generation, you'd want to focus on industry news. You can share the latest trade shows in and around your area, interesting sales figures, what's new with B2B buyers, new research, or success stories in your industry. Pretty much anything that you think customers would find valuable.
The more exclusive tidbits you share, the better it is for clients.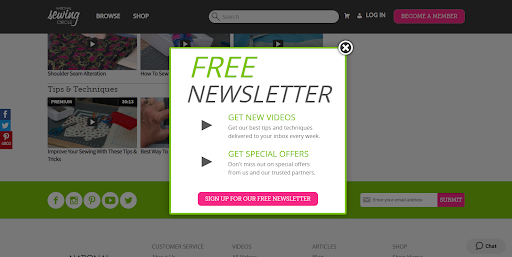 You can even subscribe to your competitors' newsletters and see what they're doing. This will show you what kind of content your target audience is receiving. Newsletters are also a good example of how your sales team could create an online community centering on the manufacturing industry.
Use Social Media
You can't undermine the role that social media plays in the success of a digital marketing strategy. It's one of the first things that you should set up to increase your visibility online.
Instead of having an old-school approach to finding new clients, you should instead use social media features. For example, you could buy advertising space on news feeds. Or you could consider doing sponsored posts with influencers in the manufacturer space.
As with newsletters, you can use your social media accounts to publish news about the market. Facebook, Twitter, Pinterest, LinkedIn, and other platforms give you an opportunity to establish your credibility in the manufacturing community.

Once you have people's attention and trust, you can then introduce a sales offer that promotes your manufacturing services. You just might surprise yourself at how a well-planned social media lead generation strategy could increase buyers.
The key to a successful campaign is trust. Use social media to help followers understand how you can help them as a manufacturer.
Find the Right Leads
When designing a lead generation campaign, keep in mind that you want leads that have the highest chance of converting. You want users who are invested in your market. If your strategy isn't based on that, then you'll attract the wrong crowd and your website strategy won't become successful.
Do your research and make sure that your content marketing targets buyers in your niche.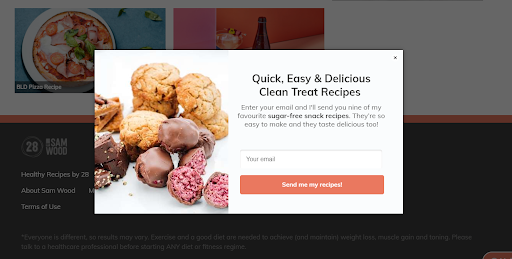 Performing competitor research is a good start. Look at their backlinks and see which sites add links pointing to their sites. These sources could become leads in the future. Or they could open the door to a link building opportunity. Not only is this great for SEO, but it's also a good promotion for your brand.
Launch a Referral Program
Referral programs have been around for a long time. And yet, not all manufacturers consider them a viable option. There are brands that launched customer referral campaigns that proved effective. You have no reason to think that it can't work for manufacturing lead generation. It's something that your sales and marketing team should look into.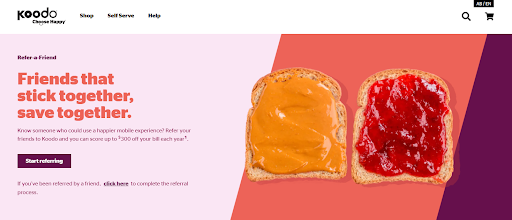 With the right offer, you can convince other people to spread the word about your business on your behalf.
Promote Your Manufacturing Business on Other Blogs
There's nothing wrong with reaching out to other bloggers for lead generation. You can get a lead by promoting your manufacturing services in other domains. Of course, you'll have to contribute informative articles for other bloggers to earn backlinks to your form page.
The bigger your presence online, the bigger your chances of reaching new users. So try to get as much content out there so you can market your manufacturing business effectively.
Try to offer content that users won't find anywhere else. As a business owner, you might have statistics that could shed some light on how manufacturers run their business. Case studies are also popular in guest post marketing. If you're brave enough, sharing sales data might grab people's attention.
When you reach out for guest post opportunities, make it clear in your reach-out email what you want to do and what you'll offer in return. Don't try to buy your way into it. Google does not like it when manufacturers (or anyone for that matter) try to game the system by buying backlinks.
Also, try to work with high-authority domains. If you get backlinks from low-quality sites, it'll do you more harm than good.
Try Different Call-to-Actions
You'd be amazed how the right CTA and CTA buttons could affect your lead generation marketing. For example, changing a button's color from red to blue will give you better or worse click-through rates.
It's hard to pinpoint which works because it's different for everyone. That's why it's important to test your landing page.
Some landing page service providers offer A/B testing. This is where two versions of your landing page will launch at the same time. These pages are virtually identical except for one or two sections.
This feature is useful if you want to see which copy lands you more leads or which button design works better. There's no limit on what you can test.
After you figure out which is the most optimal landing page, you can start rolling it out to all users.
In Conclusion
Generating leads is by no means an easy task, otherwise you wouldn't be needing to read blog posts about it. Between the research, planning, and strategy involved in the design and development of landing pages that meet targets, often your best bet is to hire a company that knows the B2B manufacturer space inside and out. If you need help with your landing pages, the pros at Lform can make sure that you get the results you need.