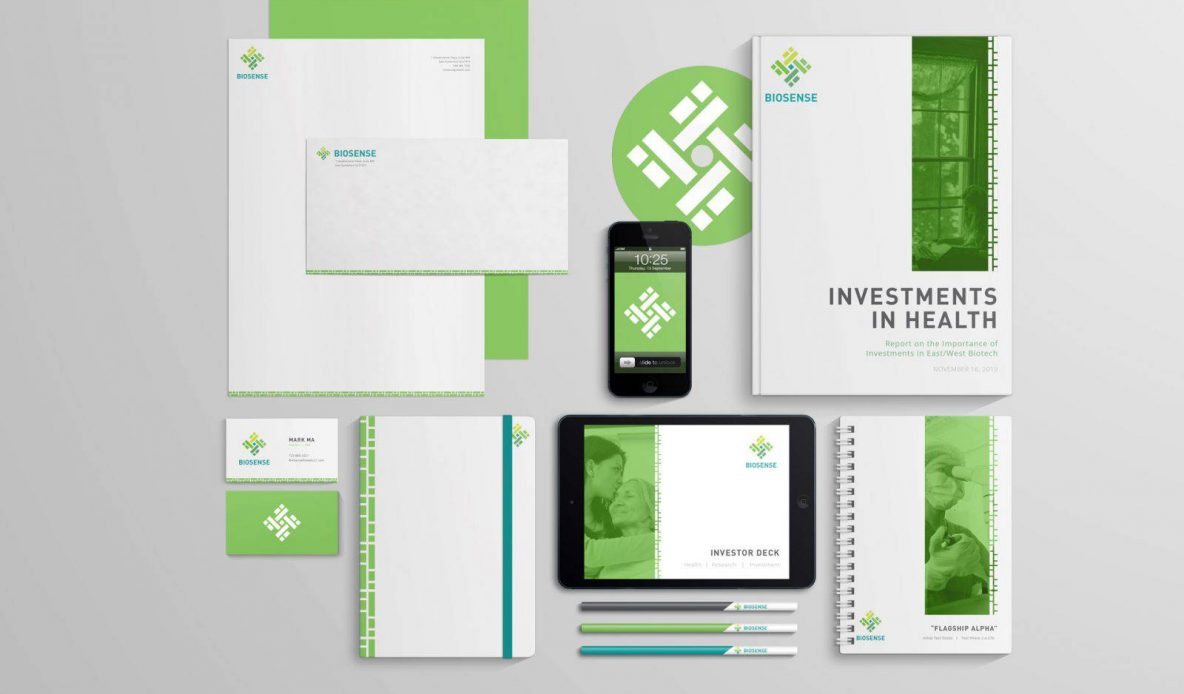 Lform Launches Biopharma Company's Brand Identity & Website
We are proud to unveil the brand-new identity of our client, BioSense Global, LLC, with the launch of its custom website this month.
Longtime client and entrepreneur Mark Ma reenlisted our agency after originally partnering with us to brand his international container shipping company, Pan Oceanic Chartering, Inc. In his most recent venture, Ma returned to our agency as the founding partner of BioSense Global to develop a new brand identity and custom website for the young biopharmaceutical company.
To elevate awareness of the burgeoning business and establish BioSense Global as an industry innovator, we designed a forward-thinking brand identity with corresponding collateral. Brand collateral included a PowerPoint deck template, business cards, stationary, and website.
Ma and the BioSense team immediately connected with the identity we created for them with life as the unifying theme. The color palette represents discovery and vibrancy of life, and the symmetry of the diamond-shaped logo makes it very dynamic. The overall aesthetic impressions of life, unity, modernity, and professionalism resonated with BioSense and this identity was quickly chosen to represent it.