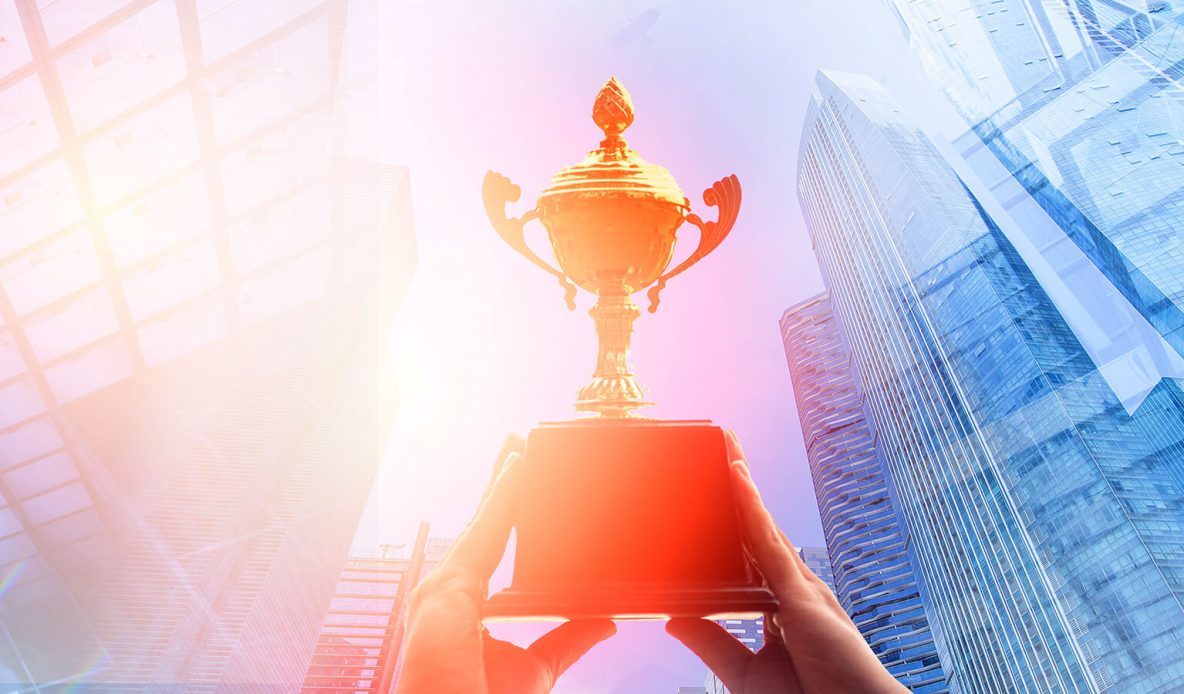 Lform Design Named Top Advertising and Marketing Agencies in New Jersey (NJ) According to Clutch Annual Report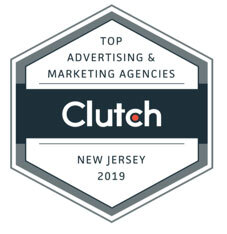 For almost 15 years, we at LForm Design have consistently been a top-class digital marketing provider. We combine creativity and technological expertise to deliver data-driven results for our clients. Our outstanding work in the advertising and marketing industry has led to us being listed as one of the top advertising and marketing agencies in New Jersey by Clutch! Clutch released a report, as they do each year, announcing their top agencies which are segmented by location. We are so proud to have been recognized by Clutch for our hard work!
Our CEO, Ian Loew, is very excited and honored to have received this recognition:
"We're humbled to come in at the top of Clutch's list of 121 best B2B marketing and advertising companies. The benchmark has been set and we look forward to climbing the ranks each year as we continue to provide custom web design and development, SEO, and marketing solutions to our terrific B2B manufacturing clients! Here's to a killer 2019!"- CEO, Lform Design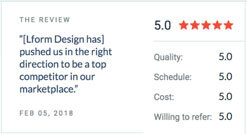 Clutch is a ratings and review firm in Washington, D.C. that connects businesses with service providers that match their needs. They analyze and rank thousands of service providers based on client reviews, service lines, and delivered projects. Analysts at Clutch spoke with our former clients to gage what kind of work we do. Our clients gave a score of 4.8 stars and subsequently helped us become a top advertising and marketing agency in Texas. Below is one of our clients reviews:
Clutch has sister sites which also connect businesses. The Manifest posts client feedback, notable projects and awards of service providers and also named us among digital agencies in New York. Additionally we have made the Visual Objects shortlist for web designers in New York.
Thank you once again to our clients who have taken time out of their day to leave us reviews and helped us earn such amazing titles! We would love to work with you! Want to learn more please call (973) 233-3333 or complete our Contact form.