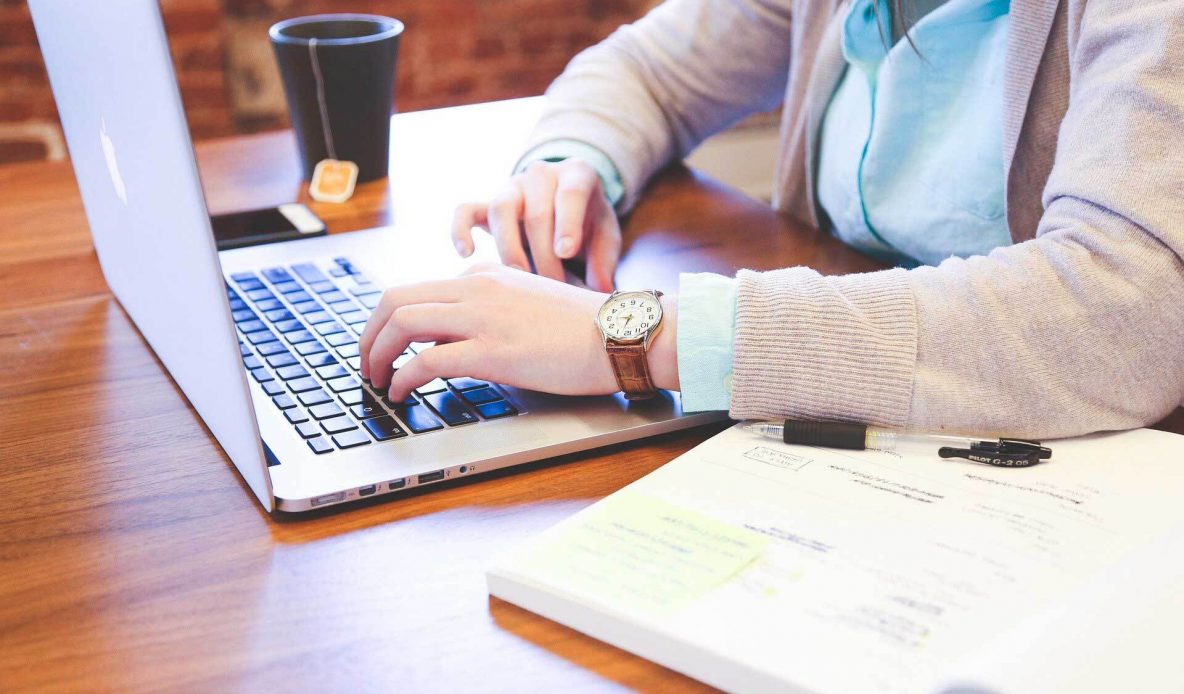 Copywriting for Landing Pages: Complete Guide For Success
A copywriter is a magician who influences the customer's decision to move forward with the brand. The words you write for the landing page have to persuade the reader to click once again and generate another conversion. So, it's essential to learn how to compose the text that will engage customers and motivate them to buy your products. Our article uncovers the secrets on landing page copywriting, so keep on reading to gain all the insights!
6 Tips on Copywriting for Landing Pages
First, let's answer the question, "What's the purpose of the landing page?" The landing page's goal is to promote conversions and help the brand sell products. If it contains excellent content, it will be highly ranked on Google, which means that you'll definitely reach your customer. That's why it's necessary to develop your writing skills and learn how to create effective content. So here's what will help you become an expert in crafting excellent texts for landing pages:
1. Write a killing headline
You need to communicate with a visitor through a headline, as it's the first thing they'll see on your landing page. It should be written in a way that engages, describes the product value, and tells potential customers what they will find there. The headline should also capture the reader's attention and make them want to stay on this page.
The truth is that sometimes visitors don't even read the entire text. They often decide to take another step after reading the header, looking at the images and filtering the information they see. That's why it's necessary to work hard on these words. Here are the top three characteristics of a compelling headline:
Clarity. A headline shouldn't have a hidden meaning. It has to describe the content of the landing page to help a visitor figure out what product or service you're promoting.

Empathy. When writing a page copy, bear customer's needs in mind and try to offer a solution to their problem.

Relevance. How did the potential customer get to your landing page? Did they click a banner or link on Google results page? Remember that the headline of the ad should match the headline of your landing page. Otherwise, a visitor will get confused. For example, if the ad says "effective online tools for your business," the landing page's headline should mention these tools too.
Of course, it can take much time to create a successful header. If you need to craft a landing page content quickly, you can ask a professional essay writer to help you. They have hundreds of meaningful ideas on creating texts for websites that might come in handy for you.
2. Add customer testimonials
Testimonials serve to prove that your product is worth the potential customer's attention. In your text, you can insist that your company is the leader in the market with an enormous competitive advantage, but these words are nothing without social proof. Testimonials will help you boost your landing page's conversion rate by influencing the visitor's decision to buy a product or use the service.
3. Use the words that bring conversions
It's possible to boost the conversion rate without testing designs and layouts a thousand times. You can just pick powerful words that will trigger the potential customer's desire to buy your product. Such words will motivate visitors to take specific actions on your website. Use these conversion words examples to influence customers and improve your sales performance:
Free.

Because.

New.

Instantly.

Now.

Quick.

Hurry.

Join.

Save.

Discount.

Get.

Start.
4. Describe benefits
It's unnecessary to describe your product right on the landing page. It's better to just highlight its benefits and explain how the customer's life will change after buying it. Today, people know what they're looking for, and they know everything about the features of the product they want to buy. But they often don't know which brand to choose, and the content on your landing page can persuade them to buy anything from your company.
5. Simplicity is king
When it comes to writing texts for landing pages, it's necessary to stay closer to a reader. Craft an understandable copy, and a potential customer will take the next action on your website. Complicated texts scare readers away, so it's better to avoid different clichés and buzzwords. Our tips will help you craft simple, readable texts for your landing page:
Write short words.

Use bullet points.

Write brief sentences.

Use the words you use in your everyday life.

Add statistics and facts to demonstrate the value of your brand.
If you're a beginner or simply need assistance, you can hire a professional writer. They receive dozens of "write my essay online" requests every day and have vast experience in the industry. So you can rely on experts who will help you create brilliant content for a landing page.
6. Write a powerful CTA
A compelling call to action will bring you conversions and desired sales. Ask visitors to take a specific action, and chances are that they will do what you say. Here are a few excellent call-to-action phrases you can use when writing a copy for a landing page:
Click here.

Register now.

Try for free.

Buy now.

Claim your free trial.

Sign up now.
Final Words
Now that you know how to write landing page copy, you can be sure that nothing will go wrong with your content. Dedicate some time to creating a killing headline, picking the best testimonials, selecting conversion words, determining product benefits, and selecting a powerful CTA to influence a potential customer. With effective copywriting techniques, you'll manage to attract the audience and boost sales.