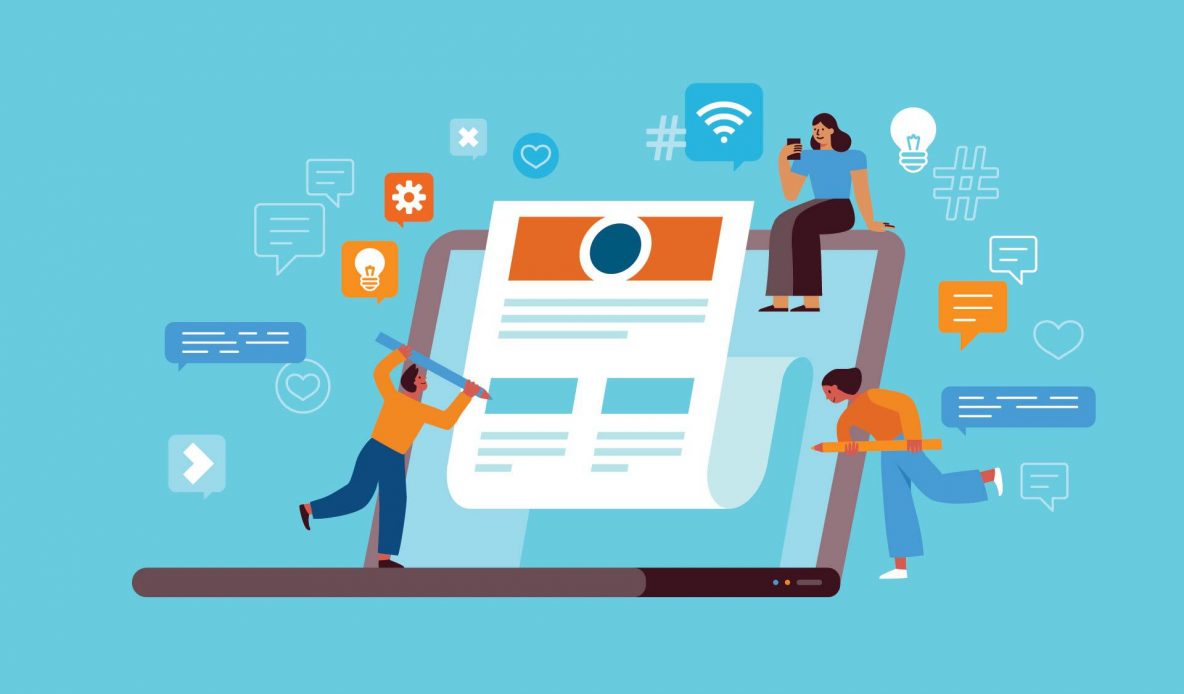 Identifying and Optimizing Top-Performing Content
There are 1.6 billion websites on which 2 million blog posts are created daily for a total of 4.66 billion internet users. That's a lot of content for each one of us!
You can get a fair idea of the immense effort put into achieving these figures. Nowadays, information is readily available in the form of videos, images, eBooks, and written content. But is all the content viewed equally by all the internet users? No! Although there is abundant content available, just one click away, only intelligently marketed content makes it to the top search results and is viewed by most people.
Do you own a blog or a YouTube channel on which you post high-quality content daily but don't always get the desired amount of traffic? I am here to help you identify and optimize your content for more views and revenue.
How to Identify Top-Performing Content?
The content's performance is measured by its views, shares, and backlinks. A small percentage of your content contributes the most to your total revenue, so you need to identify this content and make suitable changes for its better performance.
SEO tools like SEMrush and Moz are used for analyzing the performance of your content. Let's look at the steps involved in this process!
Content Auditing
Using an SEO tool, you will select URLs from your blogs for auditing; the tool will do most of the work by listing out the subfolders with the URLs, and you will just have to check or uncheck the URLs.
Content Analysis
Now you need to connect your Google Analytics account to group all your data into 4 categories:
Poor Content: Pages that have less than 200 words will be displayed in this category.
Update Required: Blog pages that were published more than 6 months ago will be displayed here.
Review Required: Pages that were created recently and were viewed more frequently than the others in the last 30 days will be displayed here.
Edit Required: Pages that were created 2 years ago and were viewed less than 15 times in the last 30 days will be displayed here.
Your SEO tool will now analyze all the pages and provide information about how many times it was shared on social media and the number of backlinks available for each page. Your Google Analytics account will display the average time spent by users on a page, total views, sessions, and bounce rate.
Content Sorting
Now that you have gathered all the required data, it's time to word count, backlinks, and shares to filter out the top-performing data. You will just apply the filters and save the results. That's it!
Now, let's explore the ways to optimize this content.
Optimizing Top-Performing Content
You have it all sorted out! The content that drives your website is right in front of you but is it clearly visible to search engines too? Well, that depends on your on-page and off-page SEO practices.
Off-page SEO: Creating backlinks for your articles and sharing their links on social media is a part of off-page SEO.
On-Page SEO: Everything that can be adjusted or tailored using a CMS is a part of on-page SEO. It includes the use of keywords, HTML tags, Meta description, and SEO-friendly URLs to rank your articles in Google searches.
Optimizing Text
The best technique is to analyze the primary keyword first and then build your whole article around it. The keywords can appear in headings, sub-headings, and normal text.
If you are writing an article about the best software house in Pakistan, you can place related keywords like "best software companies," "best programmers," and "best IT solutions" in your text while maintaining its normal flow. When a user searches for any of these keywords on Google, there is a high chance of your article being displayed on the first page.
You must use the HTML tags for titles, headings, and sub-headings so that your audience can easily understand the topic of your article. A Meta description is an accurate 150-character long information about the topic you are addressing; it can be seen under the title of your article in Google searches, so make sure it is compelling enough.
The URL of your article should include the keyword for better ranking in Google searches.
Optimizing Videos
Do you need to change the content of your video for optimization? No, you don't! You just need to optimize its title and description for SEO purposes.
The title of the video should be short, clear, and should contain the targeted keyword. You must write a clear description that will include the video's purpose, highlights, and a link to your blog's relevant article. You can also use hashtags to boost your video's ranking in YouTube searches.
If you are uploading a video on your blog, use the embed code in HTML to allow the users to watch the video on the same page. Without the embed code, your blog will redirect the users to the video hosting site, and you might lose many readers as a result.
Optimizing Pictures
Just like videos, pictures can be optimized by choosing an SEO-friendly file name, alt tags, and image tags.
If a picture fails to load, the user will see a description written in the alt tag, so it is important to include keywords in this tag for optimization. When you hover over an image, a description known as image tag pops up; you must include keywords in this tag as well.
Choosing a relevant filename will also help in ranking your pictures in google searches. Instead of using the default file name, insert a keyword which clearly describes the picture.
Using User-Generated Content
User Generated Content can improve your SEO as well. UGC is effective for multiple reasons; firstly, because it helps your page rank on Google by providing crawlers relevant and authentic information. Secondly, UGC naturally incorporates many SEO elements, such as internal links, backlinks, long-tail keywords and location keywords etc., which gives your SEO an automatic boost.
Summing it up!
Creating content is the easy part; ranking it on the first page of a search engine is the difficult part. If you are wondering why your blog is getting low traffic, try out the tips mentioned above and witness the amazing results.
Search engines are very intelligent, so you can't fool them! Following good SEO practices is the only way to break through the foolproof barrier.