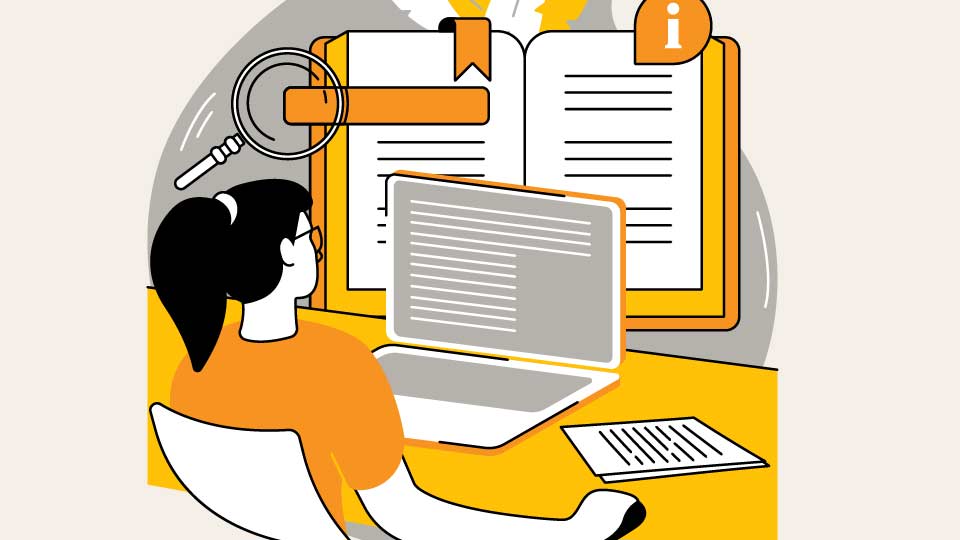 Basic On-Page SEO Checklist for Beginner Bloggers
Have you considered launching your own blog, or you've just started one? Then this post is for you. Having a search engine optimization (SEO) strategy is essential because your blog won't get ranked highly by Google and other search engines otherwise, which means you'll lose out on website visitors. According to one report, 99% of all organic search clicks go to the websites shown on the first page of Google search results.
That's how important your search engine rankings are!
Your best bet is to follow tried-and-true optimization principles. In this post, we will explain the basic concepts and show you a quick on-page SEO checklist for beginner bloggers.
For a more strategic guide, read our previous post: "Why an SEO Strategy Is a Marathon and Not a Sprint."
What Is On-Page SEO?
On-page SEO is the process of optimizing a website for Google Search with the aim of earning higher web-traffic levels and improving the site's visibility of the site. The goal of on-page SEO is to earn a higher ranking in engine search results when potential customers search for keywords related to your business.
A variety of techniques are used to achieve this goal, and on-page SEO is one of the most important. On-page SEO refers to all the factors that influence a website's search engine ranking, and it includes both the content of the website and the HTML source code. By optimizing both the content and the code, a website can dramatically improve its search engine ranking.
How to Take Care of Your On-Page SEO
Now that you know the basics of on-page SEO, it's time to breeze through some of its most important elements.
1. Write Meta Descriptions
Arguably one of the most important on-page SEO factors, meta descriptions are short summaries of your blog post that appear in the search engine results pages (SERPs). They should be interesting and motivating enough to make users click through to your website. To write effective meta descriptions, you need to:
Keep them short (no more than 155 characters)
Include your target keyword
Make them readable and easy to understand
Use persuasive language
If you follow these rules, your meta descriptions will be well optimized for Google and other engines.
2. Use Keywords
Keywords represent another very important on-page search element, especially in the B2B SEO niche. Use them in the right places in your blog post to signal to Google what your webpage is about. For instance, you might be searching for "Lab Report Writing Service" online. In this case, you will quickly bump into SuperiorPapers because this website uses the best keywords for on-page optimization.
As one of the best academic writing agencies, they know how and when to use keywords to rank highly in engine searches. You should do the same thing. So here are the critical places to use keywords:
Title tags
Headings and subheadings
Introductory sentences
Concluding paragraphs
Anchor text (text you hyperlink to other websites)
3. Use the Right Header Tags
HTML tags are used to structure the content on your website and make it easy for search engines to understand. There are various types of tags, but the most important ones for on-page SEO purposes are title tags and header tags. As their name suggests, title tags appear in the title of your blog post, while header tags are used to structure the headings and subheadings.
To optimize your website for Google, you must add the right tags. Here are some tips:
Use unique title tags for every page.
Include your target keyword in the title tag.
Make sure your title tags are no longer than 60 characters.
Use header tags (H1-H6) to structure the headings and subheadings.
4. Create High-Quality Content
This one is a no-brainer. If you want your website to rank highly, you need to publish high-quality content. Google's algorithm is constantly evolving, but one thing remains the same—the engine wants to show users the best possible results for their search queries. To do that, it relies heavily on the quality of your content. This is what makes a piece of content high quality:
Relevance: Is your content relevant to the user's search query?
Length: Google prefers long-form content (over 1,000 words).
Readability: Is your content easy to read and understand?
Value: Does your content offer value to the reader?
If you can say "yes" to all these questions, you're on the right track. Keep in mind that quality is more important than quantity—it's better to publish one high-quality piece per week than four low-quality ones.
5. Add Internal and External Links
Links are an important ranking factor for Google. The engine uses them to crawl and index new websites. In addition, links also help improve your website's PageRank. There are two types of links you can use to optimize your website—internal and external links.
Internal links are the ones that go from one page on your website to another. External links, on the other hand, go from your website to another website. Both types of links are important, but you should focus on adding more internal links. Here are some tips:
Link to relevant pages: Make sure the page you're linking to is relevant to the context.
Use keyword-rich anchor text: Use keywords that describe the page you're linking to.
Add links in the body of your content: Don't be afraid to add relevant links in the body of your blog posts.
Conclusion
Starting a blog is a great way to get your creative juices flowing and connect with like-minded people. But if you want to make it successful, you need to optimize it for Google. The best way to do that is to use keywords, tags, and high-quality content. By following these tips, you will be well on your way to a popular blog.
If you're still having trouble with your B2B SEO, the experts at Lform Design are always here to help. Reach out to us online, and we'd be happy to set up a no-obligation needs assessment to discuss your particular SEO challenges and goals.