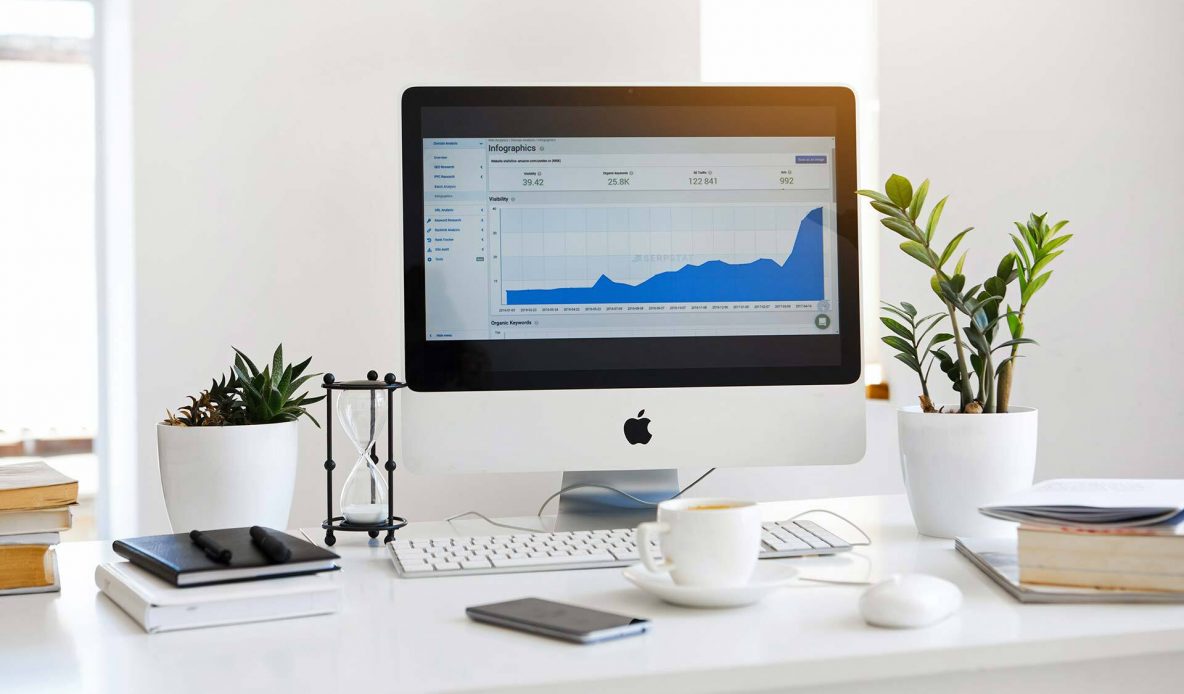 Link Building Strategies in 2021
Backlinks are arguably the most critical for the success of any online marketing campaign. A foolproof link building strategy is key to boosting a site's domain authority, converting or attracting desired traffic, and improving organic ranking.
Serious online marketers and webmasters should use tested link building strategies to grow their sites. If the current method isn't working, research for alternative ways and come up with a strategy that will help in reaching out to and converting the targeted audience.
Creating information that provides practical solutions to the potential clients' needs is by far the best approach to standing out from the competition.
What is Link Building?
Simply put, link building is the act of using stellar content to reach out to key industrial players and authoritative sites in your niche.
10 Link Building Strategies for 2021
Even as you pursue a solid link building strategy, play by the rules and regulations laid down by search engines such as Google and Bing to avoid penalties. In addition to the penalties, you may end up losing all your website data or get a total ban. Below are strategies webmasters would want to keep an eye on.
1. Reclaiming Links
This is where your brand's mentions are tracked and a request for your site link to be included is communicated. The best way to track these mentions is by using software such as social mentions. At times webmasters may omit your link due to various reasons, and it may not necessarily be due to malice.
Once these mentions are tracked down, contact the webmasters of the mentioning sites and request them to insert your link. With evidence from the article mentioned, make the webmaster aware of the value it adds to their site. Short, personalized, and genuine messages will always work best.
2. Building Broken Links
With limited Search Engine Optimization (SEO) skills, this method may be difficult to implement. For perfect results, the use of the right tools will be necessary to improve the general outlook of the website. In this strategy, tracking software is used to find websites with broken links. Broken links are identified by 404 feedback to users' requests.
Once the sites with broken links are identified, contact the webmasters and offer to have your content link inserted in the place of the dead links. Just like we've stated above, this method will work best when owners of other websites are convinced that your content will be valuable to their audience.
3. Guest Posting
Crafting stellar content is all it takes to get guest posting invited. When you have quality content, you can successfully pitch industrial makers and shapers in your niche. Though there is a school of thought that believes guest posting is not as effective as it used to be, you can still be invited by authoritative market players and improve your brand outlook.
If successful in this strategy, your business may increase its subscriber base, social media shares, and quality traffic.
For this strategy to work, you need to have a team dedicated to contact other sites and write high-quality guest posts for them. This may take resources and could be a hit or miss since finding talented people is difficult. You could try blogger outreach services that can save you time and resources. You have to explain your expectations and learn about their methods. Make sure they don't go against the webmaster's guidelines.
4. Webinars and Sponsored Events
This strategy may be achieved in the following three ways:
Hosting local events
Sponsored events
Webinars
You can host a local event and get mentioned by the local news channels, sponsors, and participating sites. You can also sponsor interactive events such as webinars, conferences, and discussion groups. Being the sponsor, your brand will be a top priority for the news channels and participating websites. Most likely, your business will feature in the local news and if lucky your site link will accompany the news item.
5. Link Building with Podcasts
Most people would rather listen to podcasts than use search engines to find practical solutions to their problems. The host will give a good introduction to your business and link your website. This increases brand visibility and the chance to get traffic and backlinks.
Even after a podcast is through, and you happened to leave a lasting impression on your audience, people will search for your site to get more information. With all said and done, podcasts help to increase organic searches and domain authority.
6. Invest in a Free SEO Tool
If you're competent in SEO and software development, this can be a lucrative opportunity for you. Humans are wired to scramble for freebies. With free SEO tools, you can expect to have tons of backlinks, increased brand visibility, more traffic to your business portal. In addition to this, graphic design tools can help users develop sites optimized for SEO.
The following are some of the common free SEO tools and how they work.
It's the most used free SEO tool. It's best for tracking site traffic and evaluating consumer's behavior
This tool helps to monitor and improve your site ranking on search engines, particularly Google.
This tool helps you come up with relevant and valuable keywords.
It's used to check a site's domain authority and quality of backlinks.
With a tool like Link Explorer, getting traffic will no longer be an issue.
7. Publishing Industrial Guides and Reports
Creating a comprehensive industrial guide or report calls for expertise. Before you write, research the current industrial trends, consumer insights, and market standards. When you get that part right, everything will work out like a well-oiled machine.
For established and authoritative sites, this method works out very well. Industrial guides and reports exhibit your prowess. This makes people have trust in the solutions you offer.
These guides and reports also need some visual information that requires professional skills. Infographics and other images that would support the content will help to make it clearer. Having a graphic designer on board is something you should take into consideration for this. Also, some reliable equipment like laptops made for graphic design will yield better output.
8. Use of Business Listings
Most public listing sites such as Yellow Pages, Yelp, Facebook, and Zomato provide businesses with link building opportunities. Apart from registering businesses on the public listing sites, webmasters can increase local SEO optimization by linking their sites to Bing, Google My Business Listing, and Yahoo Local. Research shows that 45% of potential clients have local intent. With this in mind, a listed business stands to gain a lot.
9. Being Active in Forums and Q&A Sites
Q&A sites, like Quora, and forums are the best places to exhibit your expertise and authority in a particular field. Being active, by providing relevant solutions increases trust. Linking your site at the end of every comment will increase the chances of driving traffic to your website. On these sites and forums, your website stands a chance of acquiring traffic and quality backlinks.
10. Following Market Influencers
Every niche has influencers. People look up to the influencers for practical solutions for their problems. The best you can do is to try to get the attention of these influencers. In essence, they have the potential to make or break your backlinking strategy.
Insightful graphics and stellar content work fantastically for this strategy. With content being king, you will need to craft quality and reliable content if you intend to grab their attention. Offer value to the targeted sites and you'll always get quality backlinks.
Conclusion
From the above discussion, we can say that a successful marketing campaign is highly dependent on the strategy a business adopts. If still confused about how to move forward, seeking advice from an SEO expert would be a great place to start. Whether you do it on your own or hire a link building expert, the primary goal is to develop a link building strategy that will stand the test of time.