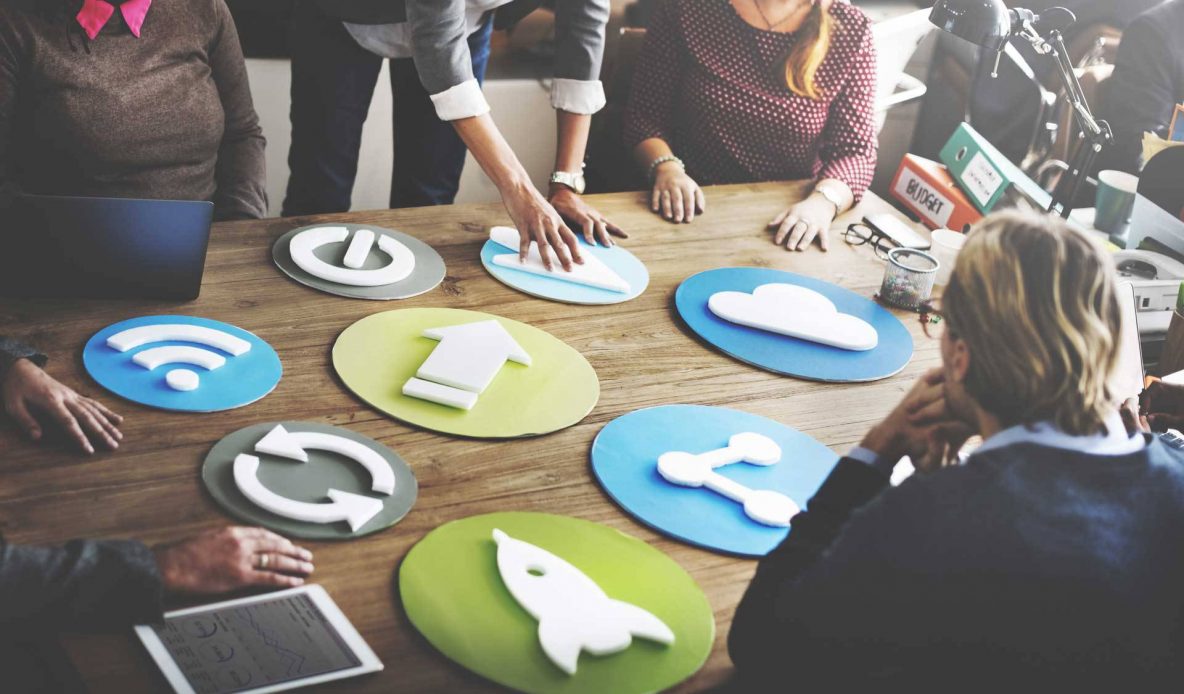 6 Questions For Digital Marketing Success
A good digital strategy and integrated marketing plan is complicated. It's overwhelming if you're not familiar with the tactics and execution, but they make up two of the most important components of branding and business development. To ease your worries, we've developed a series of questions that can help guide you through our own process when working with clients and serve as a roadmap to success.
Does your brand represent your company correctly? First thing's first. Your brand is meant to represent you—your mission, your service, your promise. If it's old and appears dated, it might tell prospects that you're out of touch. If you're a cutting-edge industry-leading company, then there might be a strong disconnect—and it might be time for a redesign.

Does your website reflect your brand? If you don't need to rebrand, kudos! This leads us to your website. With nearly 60 percent of the B2B buying process now done online, does your awesome branding fall flat due to a poorly designed or outdated, unresponsive website? Your website is essentially your first impression. Make sure yours is the right one offering an exceptional user experience with a well-designed, responsive website.

Are your prospects finding you? OK, so you have this amazing identity and killer new website. Now what? You're doing all the right things, but unfortunately, it's not enough to beat your competition. You need to make sure that your company can be easily found online. What's the point of having a modern brand and website if they can't be discovered? This means ranking highly (and above your competition!) in Google searches. Today, a winning digital strategy revolves around optimizing your site (see Stat #6 as an example) and content. One aspect of a website that Google factors in when ranking is the value of your content. Google rewards websites that provide fresh and relevant content, and one of the best ways to provide this content is through a well-oiled blog that churns our posts multiple times per month.

Will your website generate leads? Now we're getting somewhere: You've got the brilliant branding, the website, and Google on your side. Prospects are making their way to the site, reading your content, seeing the value of your work, and developing buying confidence. Capture the lead while it's hot with inbound marketing tactics! Offer them valuable content that provides insight into their industry or help them in their buying process. Gate this content and use it as a lead-generating tool with an emphasis on gathering quality leads. Then, of course, follow up.

Are you social enough? Some businesses don't see the value in social media, but their point of view is too macro. To millennials—soon-to-be decision makers and your pool of talent—it demonstrates that a company is relevant; social media validates businesses. It can be used as an excellent recruitment tool for rising talent and a superb platform for corporate social responsibility (CSR). In the 2015 Cone Communications Global CSR Study, consumers state that they have a more positive image (93 percent), are more likely to trust (90 percent) and are more loyal (88 percent) to companies that support social and environmental issues. Just as important, social media helps drive potential clients to your lead-capturing inbound marketing content.

Are they converting? If you'd addressed all the questions above, your digital strategy and integrated marketing plan is dynamite. There's only one aspect left that should be covered to ensure ROI, and that's measurement. Set measurable short-term and long-term goals, and evaluate your analytics quarterly. Tweak your digital strategy as needed; further support what's working and nix what's not.
By making sure you have all the above questions answered above with a resounding "yes," you are in tip-top shape to compete with the best in your industry. In fact, answering "yes" to all the questions above means you're one of the industry's best, and your branding, website, and tactics demonstrate that to your target audience, who is surely taking mental notes.