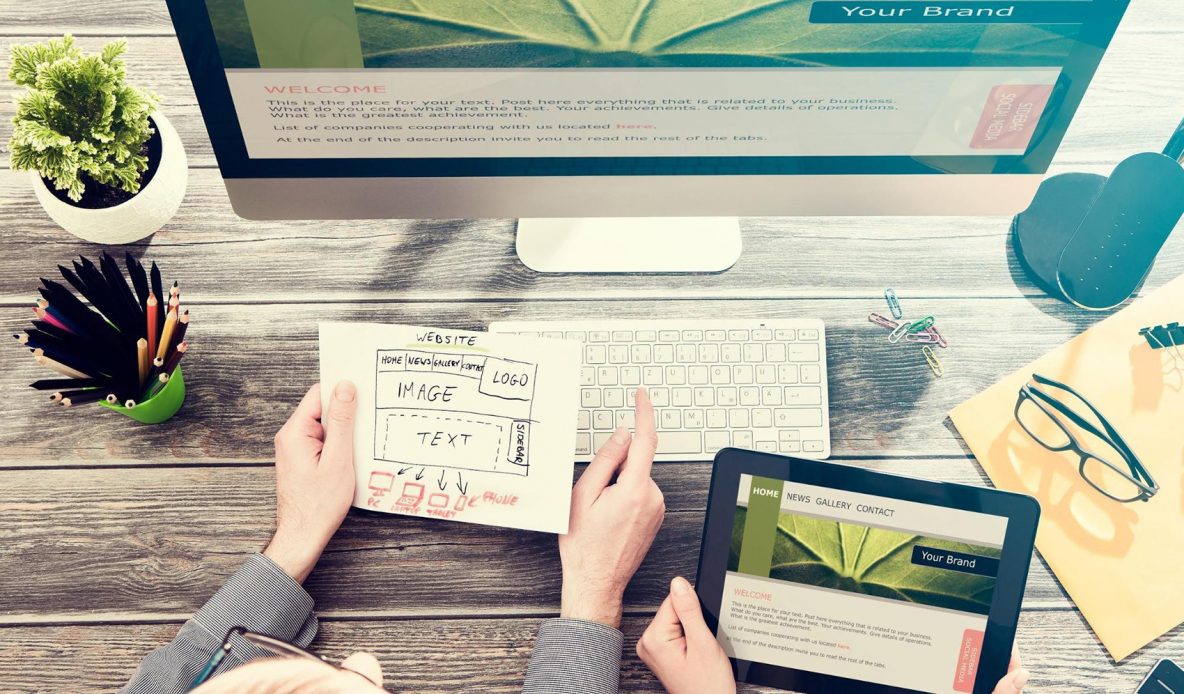 5 Ways To Design A Website That Google Will Love
Getting a plum position in a Google search isn't as easy as one, two, three. Many factors go into Google's search ranking algorithm, which makes it a somewhat complicated proposition for site designers.
After all, popping up at least near the top of the first page is what every designer wants,a and the end goal would be number one or even "position zero," with your site chosen to answer commonly asked questions.
But how can you boost your site's rankings, if the algorithm is so complicated?
Here are five organic ways to create a Google-pleasing site from the ground up — and incidentally, create a site that your users will love as well.
Focus on UX
The number-one design tip: Focus heavily on the user experience.
If that seems obvious, it is. But Google's rankings are deeply influenced by factors like time spent on site, number of site visitors overall, how many pages of your site they visit, and the bounce rate — or how many visitors leave quickly after viewing only one page of the site.
And those factors are directly related to how good your user experience is.
The takeaway is simple: Create a site that is user-friendly and even enjoyable to use, and you will entice more viewers and keep them longer. Google likes that. And so do your site visitors.
Optimize Your Images
SEO content isn't limited to keywords embedded within articles. It also extends to your images. Appending alt text and naming your images once you upload them is key to helping search engines understand what your images are about, and thus helping them decide whether they are useful to searchers.
I've edited a surprising amount of sites that were not making use of this SEO niche, not using either an alt text or a descriptive image name. It takes only a few extra seconds to plug these options in when you upload your image, and the alt text can often be drawn from your SEO keyword research to reinforce the SEO within the content.
This can even include images that are used on every page of your site, such as headers and the company logo you have created.
It's also a good idea to compress images whenever possible, without losing the resolution. This helps significantly to boost the loading speed of your website.
Speaking of which…
Boost the Loading Speed of Your Website
Yes, our last tip is about designing your website in such a way that it loads quickly — in fact, as quickly as possible.
Google does use page loading speed as a ranking factor, though it isn't one of the more significant ones that changes rank for every website. However, it is a factor in UX — the slower your site loads, the more likely your users are to bounce — so even if the speed wasn't a concern for Google's rankings on its own, it can definitely affect other factors, like bounce rate.
It's All in the Content
SEO is a hot-button topic, with most articles on web design pushing for the creation of optimized content. And there's a reason for that: Optimized content is a hallmark of the usability and appeal of a site, which attracts visitors, which in turn boosts the site in Google's rankings — and it works the other way around, too. After all, SEO content is optimized for search engines like Google.
SEO content allows for the "plugging in" of keywords that are relevant to the interests of your intended audience, but don't fall into the trap of sticking those keywords in at all costs. Your content still needs to be well-written and error-free; without a significant editorial process and proven reliability of sources and information, your site visitors will quickly discover that your "SEO" is just SEO'd for the sake of it, and your bounce rate will go up.
The content of your articles is also the best bet you have for attaining "position zero," that coveted section that appears at the top of a Google search when users ask a question and Google selects an answer from a relevant website. Use clear, direct answers within the body of your content, including top keywords, and keep the sentences concise.
There's a good chance Google will choose your site to draw from if you craft your content well enough.
Formatting, Structure, and Layout
Another key that Google looks for is the structure and formatting of your web pages — specifically, the use of headers.
Headers are created to assist the legibility and flow of content, which in turn assists the usability and desirability for your visitors. So quite apart from the aesthetic of not having a gigantic block of text, headers are a recommended way to boost UX and Google rankings.
Headers also make your content easier for search engines to parse, and studies show there's a connection between the use of H1 and H2 header tags and Google's search rankings.
And, again, it's just good practice to create pages that are well-formatted, with an appealing layout.
Designing your site carefully, optimizing everything from your written content to your images, and designing a layout that allows for ease of use and legibility — all of these add to the appeal of your site, your user experience, the speed of loading, and, ultimately, how much Google loves your site.