How to Write an Outstanding B2B Web Design Brief
Whether you're a small business, an entrepreneur, or an international ecommerce, you need a great website to stand out to your target market. Your website represents your business and allows potential customers to see who you are and what you have to offer. That's why you need a strong website.
If you want a new website or wish to improve your existing one, you'll need to find a web development company to take over this project. However, you'll need to prepare a web design brief so that they'll know what exactly you expect from them. If you're not sure what a web design brief is, why you need it, or how to write it – we're here to clear the air.
Let's take a look at everything you need to know about how to write a brilliant and effective web design brief.
What is a Web Design Brief?
A web design brief is a written document that outlines what the project is about, what are the expected results, and what will the project workflow and deliverables be.
Every web development project differs in its purpose, complexity, requirements, and price. You have to consider so many factors that shape a web development project before making any arrangements with your developers.
This brief helps all parties involved reach a mutual understanding and agreement that respects their needs and expectations. That means that a web design brief is equally important for you as the party hiring a web developer and the web developer as someone expected to deliver specific results.
When Do You Need a Web Design Brief?
Now that you understand what a web design brief is, you still may not be sure whether it would be beneficial to your business. To help you solve that dilemma, we'll clarify who needs a web design brief and for what purposes.
You need a web design brief if you plan on hiring a web developer or a web development company to carry out any type of project regarding your business website. That includes:
Developing a new website from scratch

Making specific changes to an existing website

Adding new features to your website

Upgrading or changing your website
Our advice would be to write a web design brief for every project, no matter how big or small the changes you're making are.
Why is a Web Design Brief Necessary?
Writing a web design brief does require some work and energy, so you may wonder whether you need it or not. Here are just some of the benefits of writing a web design brief:
Defining project goals to ensure the best results

Setting clear deadlines

Specifying your needs and website functionalities

Removing potential ambiguities and misunderstandings

Ensuring you get what you requested

Specifying the price of the project
As you can see, you'll be using the web design brief to explain how you plan on improving your website. It is also necessary if you want to ensure that your project is a success and that you are communicating your needs clearly.
How to Write a Web Design Brief?
Now that we've covered the importance and value of a web design brief, let's look at the ultimate tips for writing a web design brief:
1. Introduce Your Company
Professional web developers will want to know more about the business or company that this website is for. By understanding the client, a web developer will be able to better satisfy their client's needs and meet their expectations.
So, give an overview of the basic information:
What your company does

What services or products you provide

What industry you're in

What's your business' mission and value is
Let's say you're a data science company. Explain what type of analytics you use, where you apply them, and how you help businesses using data management for business growth.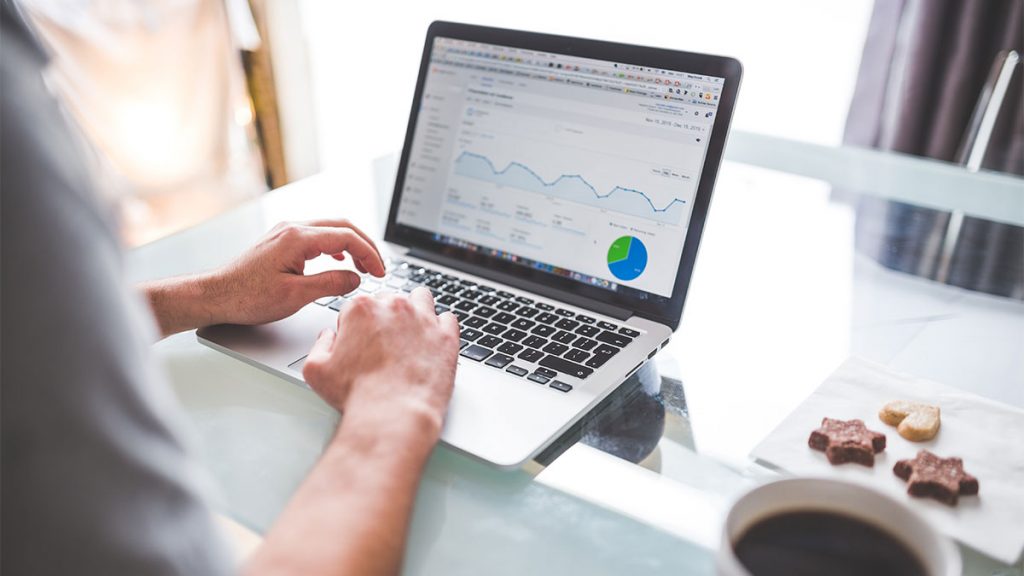 2. Set Project Goals
The next section of your web design brief should define the main goals of your new project. You need to explain what you want the web developers to do for you and what you expect the new or improved website to help you achieve.
There can be all kinds of minor or major goals. You may want to:
Improve website responsiveness and accessibility

Raise brand awareness

Add new sections such as blog, ecommerce, a gallery, or a forum

Increase your sales

Rebrand

your online presence
Explain what your main goal is and what you want the new website to contribute towards. For example, your data science company wants to include a Case Study section where it'll explain the benefits of using their services by showing actual results made with their previous clients.
Specify your goals and be clear about what you want.
3. Target Market & Competition
To further explain your current business position, provide a brief analysis of your target market and your position on it. This will help the web developers do additional research and understand your competitive advantage.
Explain the following:
Who is your target audience?

What are their needs, problems, and issues?

What solutions do you offer?

Who are your biggest competitors?

What sets you apart from the competition?
Write about reaching your target audience and the means you've been using so far. Provide helpful information that your web developers will be able to use to make the project a success.
If you're in data science, explain what type of businesses will benefit from using your consulting or analytics services. Share information about the unique solutions you offer that your competitors don't.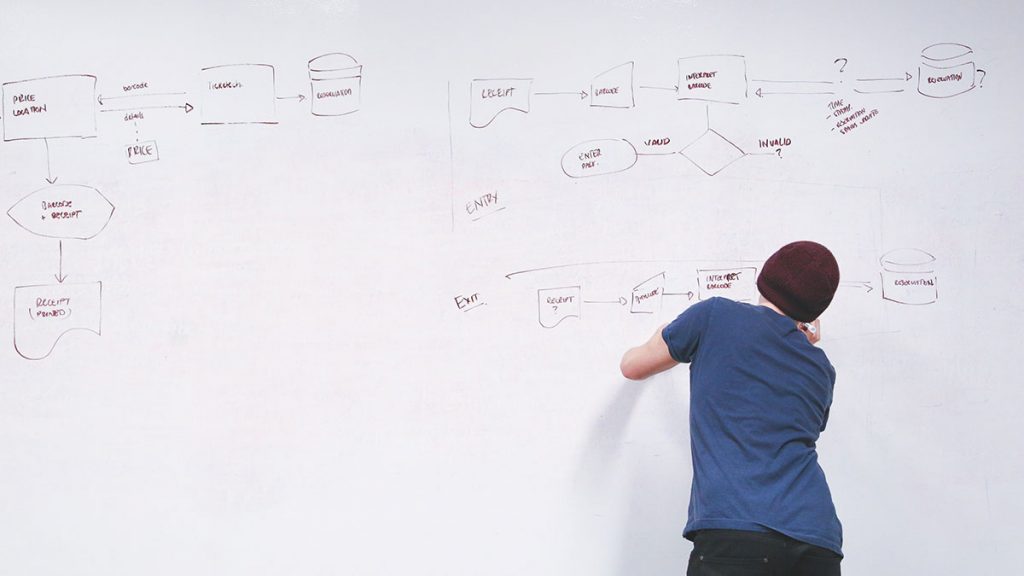 4. Technical Features and Specific Requirements
So far, your web design brief has explained some basic ideas behind it. But you need to go further and dig deeper into the specific requirements you expect to be delivered.
This means the next section should deal with all of the technical features and specifications of your new and improved website. This includes items such as:
Login credentials

User profiles

Payment methods

Product categories

Blog sections

User dashboard

Social media feeds
You should also talk about the design colors, fonts, visuals, and overall look of your new website if you have specific ideas.
These details are essential for your website, so make sure you define them clearly. If you lack writing experience and need help from writing experts, check out this thisisgeek review. It's a writing company that can review and edit your formal documents.
Naturally, your web developers will come up with solutions and ideas of their own to help you achieve your goals. But, if you already know what you want, go ahead and define it in your brief.
5. Include a Project Schedule
Closing a deal without specifying any timelines or deadlines for project completion is the worst thing you can do. This can lead to a prolonged project that may never see the light of day.
This is why you must create a project schedule and include it in your web design brief. It should cover the following:
The stages of project development

Deadlines for each stage

The preferred method of communication for receiving updates on project development

The deadline for project completion
Including those factors will secure a steady workflow from the developers, as well as constant insight into what they're doing. You'll keep track of all the stages and receive regular updates as well.
6. Set a Budget
Your budget will largely influence the quality of your project and your web developers approach. You need to be realistic and set a budget that's in accordance with your requests.
Defining your budget will ensure that both you and your web developers are on the same page from start to finish. Also be sure to prioritize the project objectives in case your requirements exceed your budget. Leave room for negotiation and allow the web developers to help you determine the right price.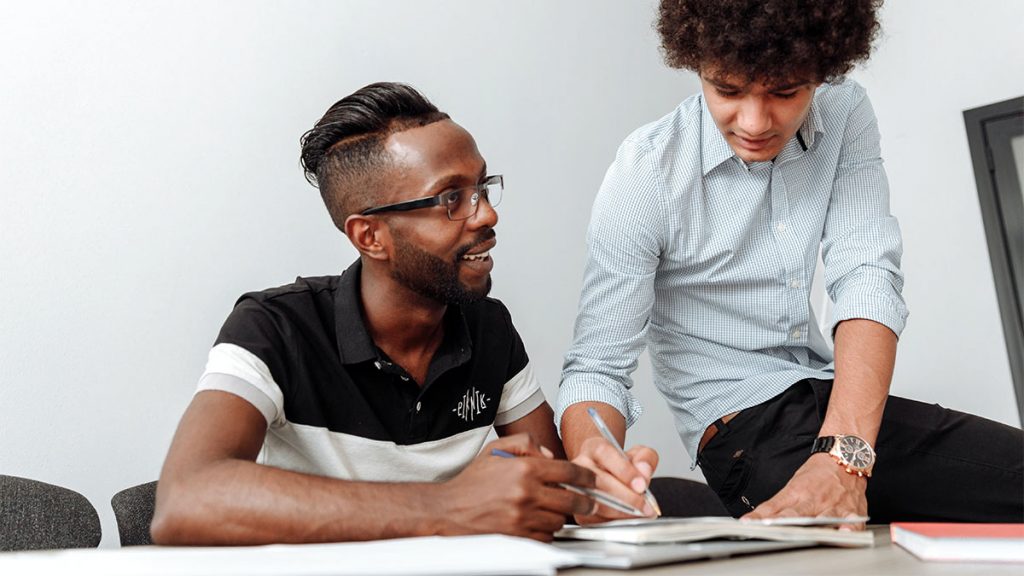 7. Develop Professional Copy
To make sure your web design brief is clear, effective, and valuable to all parties involved, you have to write copy like a professional.
That means you should respect a formal structure and pay attention to a specific document requirement:
Use a clear structure

Divide it into sections using subheadings

Use understandable language

Include the necessary data and numbers

Edit and proofread before submitting
Gather the information and evidence your web developers might need.
For instance, your data science consulting agency is currently unhappy with its website. You can take screenshots or videos of you using your current website to show the shortcomings. Also, provide examples of what other competitor's websites have that you'd like to incorporate into yours.
You can include all kinds of visual and numeric aids to make the brief complete. Think about using screenshots, images, statistics, case study results, and other materials to complete the web design brief.
Final Thoughts
Writing an outstanding web design brief can be challenging, especially if you don't have much experience. But it's something you need to do if you want your project to be complete and successful.
Hopefully, the tips we've shared above will help you write a web design brief that precisely outlines your project goals, needs, and requests.
Lform has many customized B2B website service solutions that cover every part of your project. Schedule a needs assessment with us to get the ball rolling!