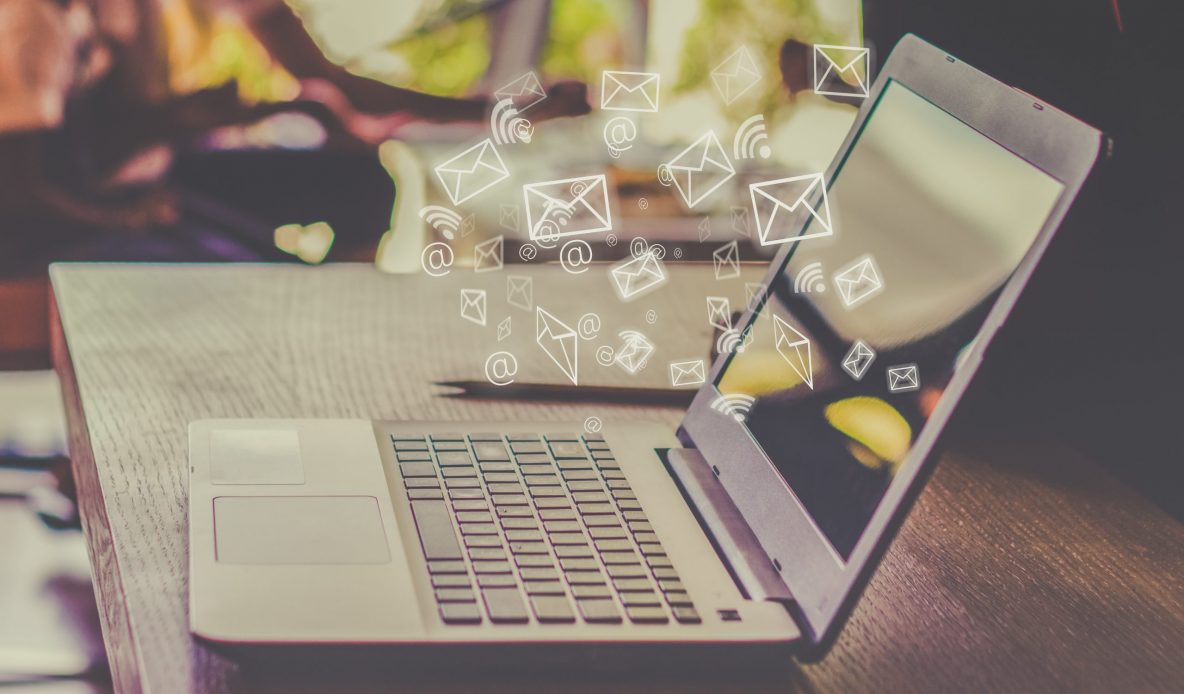 5 Email Automations Ecommerce Merchants Should Set Up
As a merchant, you likely already know that email marketing is one of the best ways to grow sales for your store.
Not only is it the most profitable marketing channel, but unlike other channels such as social media where companies can control the reach of your message, email lets you message your customers directly.
Often what puts most merchants off email isn't that they don't think it'll be effective, but rather the perceived time it takes.
However, these are merchants who are manually composing every newsletter they send from scratch. They are yet to unlock email's greatest advantage: automation.
Email automation means that you only have to compose the emails you want to send once, after which they'll continue sending to your customers automatically with no ongoing effort required.
While you'll still want to send occasional newsletters, such as when you have an upcoming sale or have an announcement to make, these automations will achieve the greatest amount of results for the smallest amount of effort.
So what are these best practice automations that every merchant should set up right now?
1) Welcome emails
Your welcome emails are what new subscribers receive after signing up for your email list and gives you a great opportunity to make a good first impression.
They are also emails people expect to receive.
One-in-every-three people expect to receive a welcome email immediately after signing up for a new email list. So if you don't have a welcome email automation set up, you'll be leaving potential customers with a negative first impression.
In terms of content, these usually thank the subscriber for joining your email list and can contain a special offer to incentivize a purchase (especially if the subscriber isn't a customer yet).
They will also often set expectations for what people should expect from your future emails. Such as in the example below from Starbucks.
The biggest mistake merchants make with welcome emails is only automating one of them when to get the most out of them you'll want to automate a series of at least two or three emails.
In subsequent welcome emails, you'll want to talk about your store and brand a bit more.
This could involve sharing your vision or brand ethos. You could also talk about your products by educating people about what sets them apart from competitor offerings and how they can solve problems your subscribers might be facing.
Follow us on social media invitations
In addition to introducing people to your brand and product offerings in your welcome series, a very powerful type of welcome email is one inviting subscribers to follow you on socials.
As with every aspect of your marketing, your email and social media marketing strategies shouldn't exist in isolation.
And just should advertise your email list to your social following, you should also encourage subscribers to follow you on social media.
As people are the most engaged when they've just signed up for your email list, your welcome email series is the perfect place to do this too with an email like the one below from Bed Bath & Beyond.
You can check out more examples of follow us on social media emails here.
2) Abandoned cart emails
One of the greatest challenges merchants face are customers placing items in their online carts but never completing the checkout process.
This problem, known as cart abandonment, leaves literally tens of billions of dollars worth of products laying around in carts every year. The good news for merchants however is that up to a third of these lost sales are recoverable with an abandoned cart email.
These are emails that are automatically sent to potential customers who've abandoned their cart to remind them of what they wanted to purchase. Such as in the example below from Moment.
While there are multiple reasons people abandon carts, by creating a series of three abandoned cart follow-ups, you'll be able to recover sales automatically.
3) Order confirmation emails
Once a customer has made a purchase, the email they should receive straight away is an order confirmation to let them know everything went through fine.
While these might seem like a boring type of email automation that only serves to provide details of the transaction for the customer's records, they represent a massive opportunity for savvy merchants.
Seeing as these are among the most opened types of email (enjoying an open rate roughly 8x that of regular emails), they are a great way to promote additional products or to incentivize additional purchases. Such as in the example below from Gilt.
So it's worth putting a bit of thought into your order confirmation template beyond just enabling the default option your ecommerce platform provides.
4) Post-purchase follow-ups
Just because you've managed to make a sale to your customer doesn't mean your job's over though. By sending some best practice post-purchase follow-ups, you'll increase the chances of earning repeat purchases from your customers.
To stand the best chances of achieving this, automate the follow post-purchase follow-up emails:
Thank you for your purchase emails
While you should definitely thank customers for their purchase in your order confirmation email, automating an additional email dedicated exclusively to thanking your customer will come across more sincerely.
In addition to thanking your customer, you could also take the opportunity to highlight some similar products they might be interested in (known as cross-selling). You might also want to provide them with a more tangible thank you in the form of an offer to incentivize a follow-up purchase.
At the end of the day though, the more sincere you come across in your message, the more effective the email will be at fostering the relationship between you and your customer. This will yield much better results in the long-term.
The email below from Abercrombie & Fitch is an excellent example of this.
Customer review requests
You don't want to be sending the same thank you message to the same customer every time they make a purchase though.
After someone's made a few repeat purchases, you'll want to try to get a review out of them. This is because positive reviews are the ultimate form of social proof that will do wonders at improving your conversion rate.
And the best people to get positive reviews from are your repeat customers, seeing as they must view your store favorably if they keep coming back.
You can do this with an email like the one below from Biscuiteers.
For some more inspiration, check out tips on how to politely ask for a review in emails to customers here.
5) Winback emails
Even the most loyal customers tend to go cold and stop purchasing over time. This is just an unfortunate fact of life for merchants.
The good news however is that you can set up an email automation to help bring these customers back: winback emails.
Winback emails are simply emails that are sent to customers when they haven't made a purchase after a certain period of time. For example, if you find that customers typically purchase from you every 3 or 4 months, then you might set this automation up to send when it's been 6 months since someone's last purchase.
As for the content, these emails can range from a simple "we've missed you, come back and check out our newest additions" to ones that include an offer to win people back. Like in the example below from Astley Clarke.
The good thing about this particular email is that instead of just simply providing an offer and hoping that does the trick, they've also provided a list of reasons why customers should come back.
Automating a similar win back email will go a long way at keeping your customers engaged and coming back even when they start to stray.
Conclusion
Not only is email marketing an incredibly powerful tool for merchants to drive sales, but email automation also means it requires very little ongoing effort.
The payoff these automations provide is well as truly worth the effort setting them up. So if you haven't set up any of the automations on this list yet, doing so should be one of your top priorities.
Don't worry about getting them perfect the first time around either, just get started. You can always improve upon them later on.
Time to get to it!
Author's Bio:
Aaron Wiseman is a marketing coordinator and content lead at SmartrMail, the easiest way to send emails that delight your customers and get sales. You can set up all of the automations on this list in SmartrMail which connects natively with your Shopify, Bigcommerce, PrestaShop, Woocommerce, or Neto store.