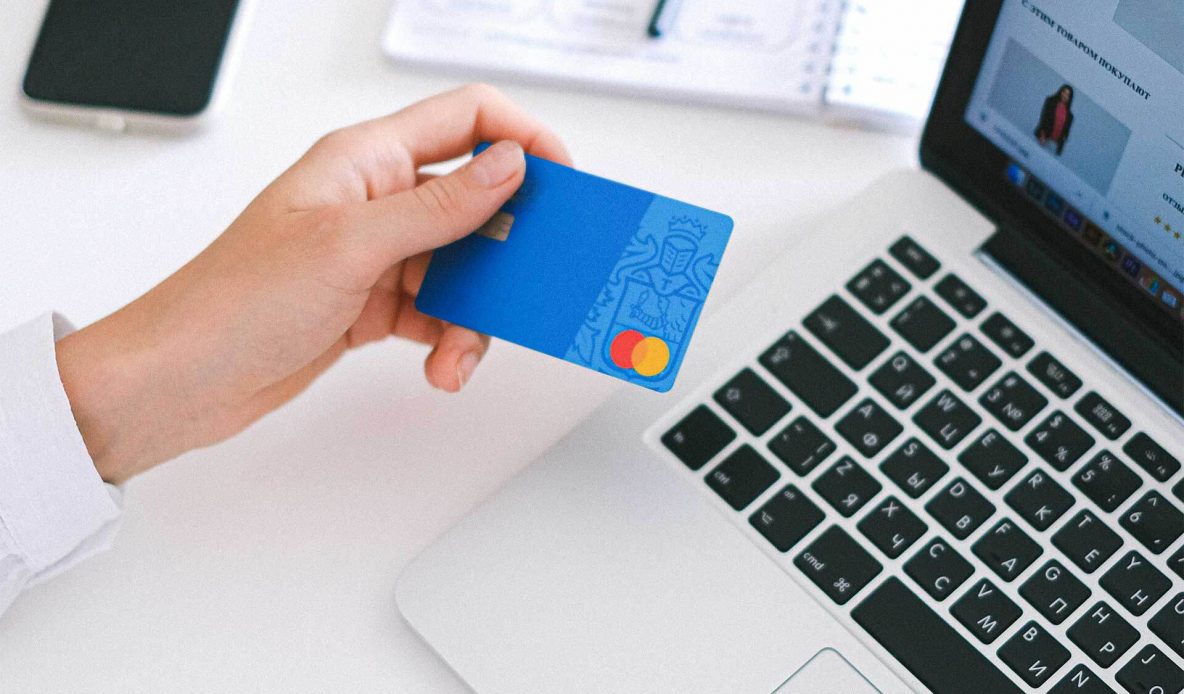 11 Ways to Monetize Your Content Project
I think we can all agree that you need to get something in return from your content project. To get the real value out of the effort you put into creating content, you need to find ways for earning money from it.
So, in this post, we'll cover a few different ways you can turn your content marketing efforts into profit. Let's dive right into it, shall we?
1. Become an Affiliate
If you already have an established blog, then the most logical choice to take is the affiliate way. In a nutshell, becoming an affiliate means selling other companies' products and services while using your affiliate links in your content, and earning a commission for every successful transaction.
While the process is straightforward, making money via affiliate marketing will take some time when you're just starting out. You'll only see the commissions rolling in if you have driven and sustained consistent traffic to your blog or website. Also, if you signed up for multiple programs, you'll need a tool like Voluum to keep track of your conversions and earnings in one place.
But as long as you stick to the best practices of affiliate marketing, you could speed up your earnings in no time!
2. Run Display Ads
Using banner ads like Google AdSense is another great way for high-traffic sites and blogs to earn passive income. By placing ads at the right places on the page, you can maximize your earnings without lifting a finger.
However, finding out where these places are on your page is the challenge. You also need to consider the type and size of banner ads to run because they determine how much you can earn from your page.
There are tools like Ezoic that can help you optimize your ads to get the most out of your conversions. But you can only use them if your blog is already attracting traffic on a consistent basis.
3. Sell Online Course
If done right, an online course can be a very profitable content venture. MTD Sales Training is an example of online courses that deliver the goods.
It offers a variety of accredited sales training from open courses to bespoke training to help businesses sell the right way. To have something that's similar to MTD Sales Training and its ilk, you must know what creating a successful online course consists of.
Aside from sharing your best tips and tactics about a topic, your lessons should be unique only to your course. That means you must come up with ideas that people can't search online for free.
Also, consider the training materials you will use for creating the course. Will you film yourself when talking about the topic? What microphone and other tools will you use to ensure your voice is clear and easy to understand? How about the platform you'll be using to host the content for your course?
These are just some of the things you need to learn and cover before you create your first online course.
4. Create a Membership Site
A membership site can work alongside an online course. You can place all your course-takers here and charge them a nominal fee to discuss your course or other things related to it.
However, stand-alone membership sites work just as well. Its success, however, will depend on the model you will choose. For example, a drip-feed membership site will send the content to members one at a time following a schedule.
The time-fixed membership site, on the other hand, gives members access to your exclusive content over time. After the subscription has expired, they need to renew it to continue having access to your content.
Finding out the membership site type you want to build is key to creating the best one for your content project.
5. Launch Consulting Services
If you don't want to start a content project unless you're sure to receive money for it, offer your knowledge as a consulting service. You can market your skills in content creation and strategy to businesses looking to shore up their content needs.
The goal is to help clients grow their organic rankings for their target keywords and attract qualified leads to their business. Jessica Thiefels is a perfect example of a content consulting service.
Aside from doing the above, she offers help with social media engagement, building backlinks, and more.
6. Send Emails to Subscribers
If you have the knack for email copywriting, then there's no better way to earn a few extra bucks than by selling your products and services via emails to your subscribers.
Email marketing is a great source of income because you're tapping into people who want to hear what you have to share.. The fact that they signed up for your list is a testament to that. Obviously, selling to an engaged audience is much easier.
But this is only possible if you already have subscribers to your email list. To grow your list, you can consider embedding a form for them to fill out on your site. Once you have a small list, you can upload them to your email marketing platform of choice and launch your automated campaigns from there.
7. Sell Content as Private Label Rights
Private Label Rights (PLR) content is a very interesting but somewhat gray area to explore. If you can tackle a topic for your content project that is applicable to different businesses, you can sell the content to them for various uses.
For example, stress relief is a topic tackled by life, wellness, and business coaches, just to name a few. If you create ebooks, articles, or videos about it and make them applicable to the audience of life coaches, they can buy them from you and use it as content for their emails, membership site, or blog.
The caveat of PLR content is the risk of having the duplicate content shared across similar blogs. If you're going to sell PLR content, advise people to tweak and edit it before publishing it online.
8. Create Content Templates
In the same vein as PLR content, you can create and sell templates to help businesses produce content faster and better.
Since templates act as guidelines on how to create the content, buyers are fully aware they will have to edit the content, if not write it from scratch. What's great about content templates is they aren't limited to blog posts and articles.
Infographic tools like Venngage offer different templates for you to choose from so you don't have to design your infographic from scratch.
And for users to unlock all templates, they need to sign up to one of its paid plans.
Whether you're good at writing or designing (or both), leverage your skills to create content templates you can sell.
9. Upload Videos on YouTube
If video creation is your thing, then you can leverage your skills to create and earn money off YouTube videos.
There are many ways to do this. One of the more popular ways is to create videos promoting your products and services for sale, as well as your affiliate links. The other way is by becoming a YouTube partner and running ads on your videos.
The latter is a steep hill to climb since you must drive lots of views to your videos and subscribers to your channel. After meeting the requirements, only then can you join their monetization platform. Even then, the average payout for ad partners is $1-2 for 1,000 views.
From here, it's all about getting more views from your videos to sustain or grow your earnings. That means churning out more video content to keep getting more views.
10. Stream Live about Your Content
YouTube allows live streaming, so you can use that platform to engage with your subscribers in real-time. Viewers can ask questions for you to answer and leave comments as you're filming your video in front of an audience talking about your products and services on sale.
While this may not necessarily make it more profitable than uploaded videos, they do provide better interaction with your fans. And by running live streams constantly, you can build an audience more effectively, which ultimately helps you earn more money in the long run from the content you create.
Better yet, you can use both uploaded videos and live streams to make the most out of your YouTube channel.
11. Promote via Instagram
Rounding out the ways to make money off videos, Instagram is another platform you can use. In particular, Instagram Stories is a great way to cut through the content noise and communicate your content properly to your audience.
Unlike YouTube videos, Instagram Stories are more of ephemeral content that's only available for a brief period. You can pin them to your profile in the form of "Highlights" but most users choose to only upload stories that stay on their profile for 24h.
Because of how short these videos on Instagram last, people are more inclined to check them out now before it's too late. That said, you must approach creating your Instagram videos differently as opposed to the long-form content videos on YouTube. By creating elevator-pitch style videos as Instagram Stories, you can say a lot of things even for a short amount of time.
In order for your Stories to be successful, however, you must first find ways to attract more followers on the platform. They'll be the ones seeing it, so you need to get as many eyeballs as possible to maximize the results of your Stories.
Conclusion
Undertaking a content project requires lots of planning before reaching the execution stage.
And part of the planning process involves figuring out where and how you'll get your ROI from it to ensure that your efforts will bear fruit sooner than later.
Hopefully, the ways above should provide you with ideas on how to approach monetizing your content.