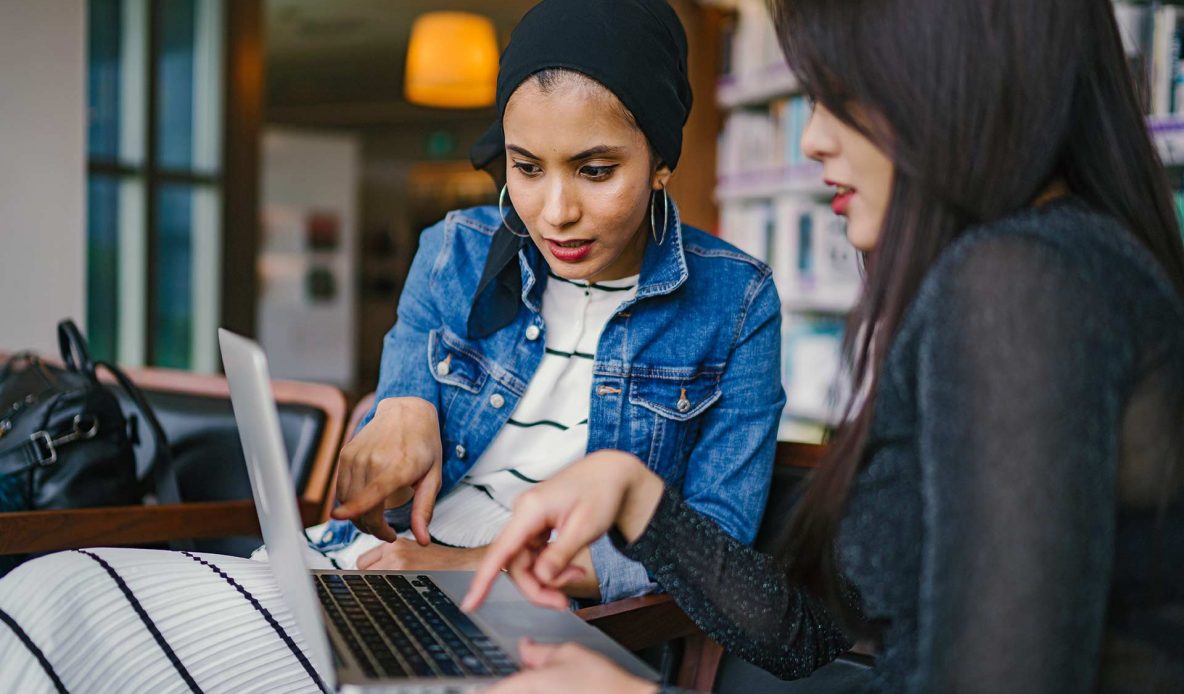 5 Conversion Strategy Pro Tips to Boost SEO Conversions
In the last decade, SEO strategy has risen as one of the most effective and efficient methods of reaching your particular B2B audience. This occurred due to rapid technological developments and increase in smartphone usage. According to a report by Pew Research, in 2019 around 37% of adults use their phones to access the internet and it's a safe bet that those numbers will keep on rising. Since the competition is tough for businesses trying to get the attention of the consumers, every SEO strategy has to be planned and applied carefully. As a business owner, your end goal is a high conversion rate.
This requires a lot of work and research. In order to make sure that consumers visiting your website end up making a purchase or contacting you about your services, you can leverage various tools and online platforms. Algorithms, Google Analytics, SEO, and Adwords can help increase the leads from traffic. Usually, studies show that on average the conversion rate for an eCommerce website is 1.84—3.71%. If you want your business to profit from a better conversion rate, these are a few pro tips you could try out.
1. Engage with Good Copy
In SEO and user experience, one of the best ways to instantly catch the attention of the consumer is through a compelling and engaging copy. Whether it's on the landing page of your website, in a meta description, pay-per-click ad or social media post, your content should be appealing. It could have powerful words like "interesting," "new," "exciting," "limited," or "now" to gather attention and spur action in your audience. Your aim is to encourage the audience to investigate your offerings and sign up for more information. If you take a look at the meta description and social media post below, you will see how effective they can be.
The copy is concise, compelling and gets visitors to make a decision. By appealing to your audiences' particular aesthetics through branding and custom website design, you can benefit from higher conversions and increase your sales leads.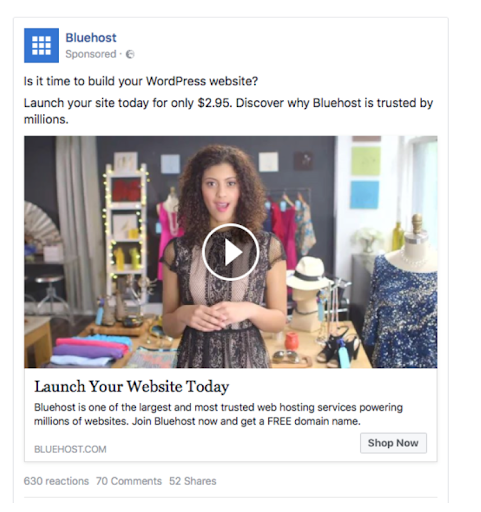 Source: socialmediatoday.com
2. Strong Calls-to-Action
You may have come across several calls-to-action or CTAs asking visitors to subscribe, sign up for updates, or begin a trial. For better conversion you should go for something stronger than all of these. Be as clear as possible and include custom designed artwork that includes attractive text, relevant imagery, smooth animation that will be associated with your brand. CTAs that have "Get it Now," "Limited Time Offer," "Buy Now," or "Sign Up For Free" can certainly convert a visitor to valued customer.
In the CTA example here, you can see that it not only pops up on the main page of the blog but also presents a special offer to the consumer. Since most people would not want to miss it, they might check out the details and sign up for more information as well.

Source: blog.hubspot.com
3. Make Sure Landing Pages are Relevant
If your audience clicks on a CTA and a different landing page than they were expecting appears, this will cause confusion. If you are asking your audience to contact you, then the link must take them to a page with clear ways to reach out to you, such as a phone number or form. Don't have your initial CTA talk about offers, subscriptions, or price quote and then lead to a landing page which has no information on those topics. If you want to improve the user experience and generate more leads, you have to be particular about your landing pages.
4. Test Before Launch
Testing may be easy to skip or miss but is incredibly important for conversions. Testing with content, design, and visuals will help you in tailoring conversion efforts to your audience. Ask people for feedback on what appeals to them and motivates them to buy your product or take you up on your services. Take the subject lines of emails, copy, images, colors, and fonts and try out different variations with them. This will allow you to choose the best options for your landing page or conversion effort. You can run tests with a small group of users at first or make a decision based on the input from employees, colleagues, or family members.
5. Make Your Page Responsive & Accessible
Consumers might want answers to queries immediately or may want to communicate their requirements and preferences directly. If they are unable to find all the right contact information or do not get a satisfying response, you might lose out on useful leads. If you are using forms to take questions or solve problems, then you should try and optimize them for the best user experience possible. Remove any unneeded fields, avoid asking for a lot of personal data, and include options that make it easier for people to describe what they want to know.
Take a look at Cashforusedlaptop.com home page. It is to the point, has a video and there is a call to action in the header as well.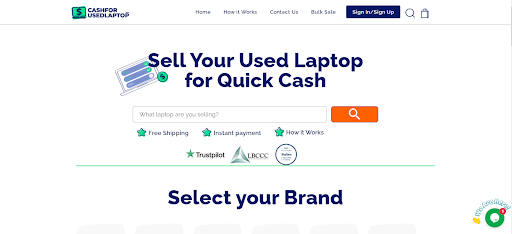 Wrapping Up
With the help of these conversion strategy tips, you will convert traffic into leads and see an increase in profits. While getting a higher conversion rate may seem challenging at first, it can certainly help your business succeed and establish into a recognized brand.
Need help optimizing your website to generate more B2B leads? Contact the website strategy experts at Lform and boost those conversions.