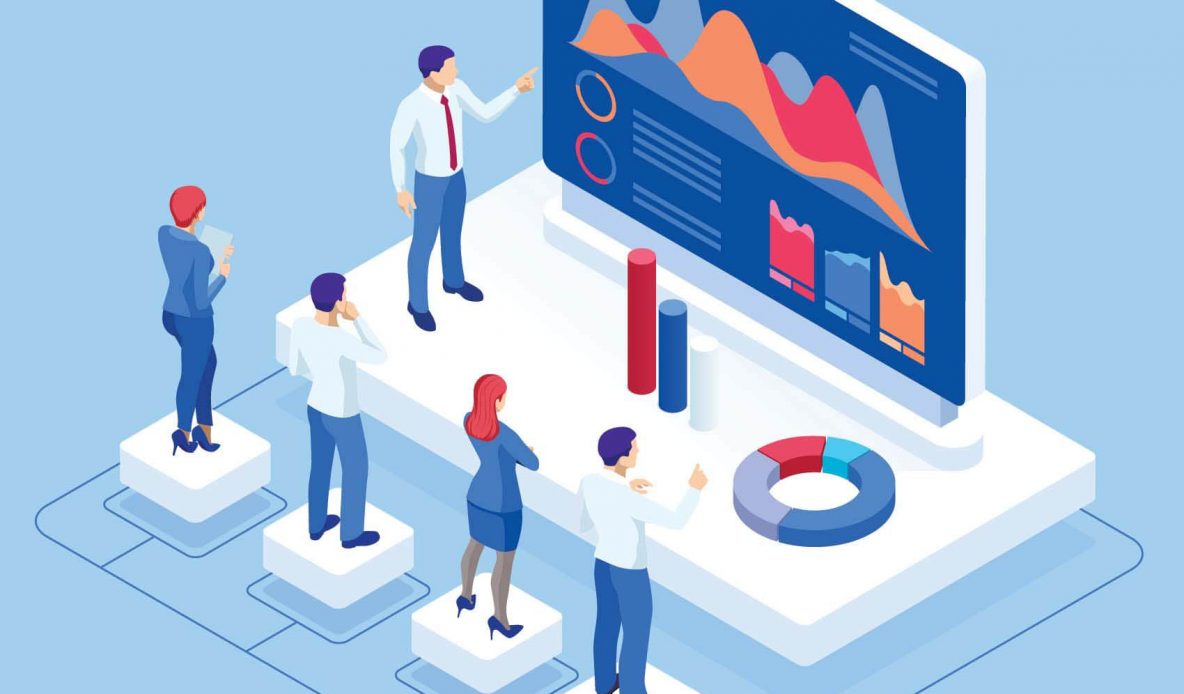 What 7 Details Are Crucial for a B2B Website?
What does your website do for your business?
Over the years, this question has been thrown around in the B2B arena, and most experts have finally come up with an answer. Your website is a core element of your B2B company that's crucial for driving marketing efforts—like placing online ads, especially if you're trying to promote brand awareness. As such, it should be well equipped to sell your products or services.
Recent studies have shown that up to 51% of B2B companies spend a large portion of their marketing budget on website development. This just goes to show that most businesses understand the importance of a stellar B2B website. However, many still struggle to meet the basic requirements of an effective site.
While there are several functions and features that can make your B2B website come alive, here are the most crucial site elements for driving conversions and customer retention.
1. Clear Brand Messaging
More often than not, we've seen several B2B websites with vague, unclear messaging. You could click on a website that has all the makings of a solutions provider with the aim of finding an answer to your pain points. However, after reading their mission statement, you'll find yourself asking: "What exactly do they do?" Unfortunately, this problem is more common than we'd like, and there's a huge chance that your site visitors may be facing the same challenge too.
Your brand messaging has to be clear and succinct, leaving no room for doubts about what your business actually does. Your B2B brand messaging should not be a vague statement like "We help you sell." Sure, your company might help small businesses drive sales, but in what way? What services are you actually offering to customers?
If you aren't sure what a great brand messaging or value proposition looks like, here's a quick example from Slack, one of the world's top B2B companies:
Slack's messaging and value proposition clearly establish it as a one-stop solution for companies trying to create an organized workspace with enhanced productivity. There's no lengthy tagline or highfalutin quotes—just simple yet powerful positioning.
When creating your B2B website's message, the best way to achieve effective results is to keep it concise. Avoid using excessive jargon and simply focus on making sure your consumers can quickly articulate what your business does in just a few sentences. For instance, if you provide grammatical or proofreading tools to aid the average essay writing service, your website should reflect that clearly in short, concise copy.
2. High-Quality Content
Content isn't just king; it's also the belle of the ball. Without content, your website will look drab and uninviting. Without content, B2B companies have no way of holding and retaining their visitors' interest.
However, it's important to note that we aren't talking about just any kind of content here. It's not enough to slap together random poorly researched pieces and offer them to your readers. You'll need to come up with well-researched articles that will answer your readers' questions, educate, and entertain them at the same time.
When crafting content for a B2B website, stop to ask yourself the questions like:
What value am I adding to my readers?
If I were in their shoes, would I find this piece insightful?
What questions does this article answer?
Does this piece solve any pain points?
You can start by creating a blog to help visitors, prospects, and actual customers. However, your blog shouldn't lie fallow for weeks on end. Create content regularly (twice a month, at the very least). This way, your visitors will always have something to look forward to each time they visit your website.
3. Effective CTAs
While your website might be the fairy godmother that provides a solution for your customers, CTAs are the magic wands that actually get the job done. A call-to-action is one of the essential marketing tactics and a primary tool used to compel visitors to take action.
Get your CTAs right, and you can boost conversions and sales. Get them wrong, and visitors will be running away from your page like it's a hornets' nest.
If you're trying to attract website leads using CTAs, here are some tips to guide you:
CTAs should be timely.
"There's a time for everything."
We've all heard this quote at some point in our lives. In much the same way, CTAs should be timely and well planned. For instance, instead of littering "Buy Now" CTAs at the top of your article, include other CTAs for visitors to learn more about your services and then save the "Buy Now" CTA for later. The right CTA at the right time can help to foster a strong, trustful relationship with your prospects.
Here's an example of a CTA that meets this criterion:
In this copy, Noie Skincare focuses on the product experience, giving their audience an opportunity to learn about the product's effect from the perspective of another customer. The CTA is direct and placed perfectly at the bottom of the copy. This way, the copy effectively persuades their prospects while the CTA does the rest of the job.
Notably, if the call-to-action had been placed at the top of the page, it might have brought the opposite effect. Prospects would feel pressured to buy a product before understanding what it's all about.
CTAs should be needs-based.
To create an effective call-to-action, you need to keep your visitors' needs in mind. What do they need? Sure, you want them to take a particular action, but what's in it for them?
By focusing on visitors' needs, you can switch the perspective from you to them, thus creating a more personal experience. For instance, instead of including CTAs like "Download Our Pricing Options," you can use buttons like "See Your Pricing Options."
This way, your visitors will feel like you're offering them a personalized experience and will be more likely to convert.
4. Compelling Landing Pages
When anyone visits your website through a marketing campaign, they are often directed to a specific landing page. You can have a foolproof marketing strategy for your B2B website, but at the end of the day, it's up to your landing page to persuade visitors to take a particular action. So how can you ensure that your landing page is highly converting?
For starters, your landing page should have clear and concise copy. Meaningful content loaded with value can significantly improve conversion rates and drive more sales. One way to achieve this is by using powerful words that will evoke the right emotion in your readers.
For instance, instead of saying, "Start selling books," you can use a more powerful line like "Create your online bookstore in just 10 minutes. It's absolutely FREE."
Remember: Your landing page should always provide an attractive offer for your visitors.
5. Search Engine Optimization
Search engine optimization (SEO) is at the heart of website visibility. Without SEO, your website might never get seen by your target audience. You can pour months of effort and money into creating a superior website, but it won't matter if people can't see it.
To integrate SEO into your B2B website strategy, you can start by developing a keyword list to determine what your audience is searching for. Next, you can apply those keywords to all your website pages using meta titles, headers, and so on.
It's important to note that keywords aren't the only SEO elements you should focus on to achieve results. You should also focus on integrating backlinks, optimized content, and effective meta titles into your website.
Pro Tip: Although SEO is crucial for driving visibility, it doesn't exactly work like magic. Therefore, it may take some time before you see actual results. A B2B SEO strategy can take up to 12–24 months to produce results in many cases.
6. Mobile-Friendliness
According to a study from Statista, website visits from mobile devices currently account for nearly 55% of all website traffic. So what does this mean for B2B websites?
Well, it simply means we're long past the point when we could leave mobile devices out in the cold and create only desktop-friendly websites.
With this statistic in mind, B2B websites need to be optimized for both desktop and mobile devices. This way, you can make it easy for all your visitors to access your website without relegating one group to the background. No one wants to spend precious extra time waiting for a website to load because it's optimized only for personal computers.
Apart from being mobile-friendly, the ideal B2B website also needs to have a modern design. It shouldn't look like it just came out of the late-'90s. Create an aesthetically pleasing website with a sleek, minimal design. This way, your visitors will enjoy every minute spent on your site.
7. Case Studies and Testimonials
Before any B2B buyer commits or makes a purchase decision, they need concrete proof that your website can solve their problems. Unfortunately, your word-of-mouth isn't enough to convince them.
As such, you should have a section on your website that displays case studies and testimonials from previous customers. This way, prospects and visitors can easily verify your abilities without you having to do the convincing yourself. By showing (rather than telling) your strong points, you can establish a firm level of trust between you and your prospects.
The Bottom Line
So there you have it. If you've been asking questions about the features of e commerce or B2B websites, this article is your one-stop blueprint for creating an effective site.
The main key to creating a highly converting B2B website is to ensure that you care about your users' needs every step of the way. By creating a user-centric web page, you'll be able to foster trust with your prospects and convert them faster.
We hope these tips help you out. Good luck!