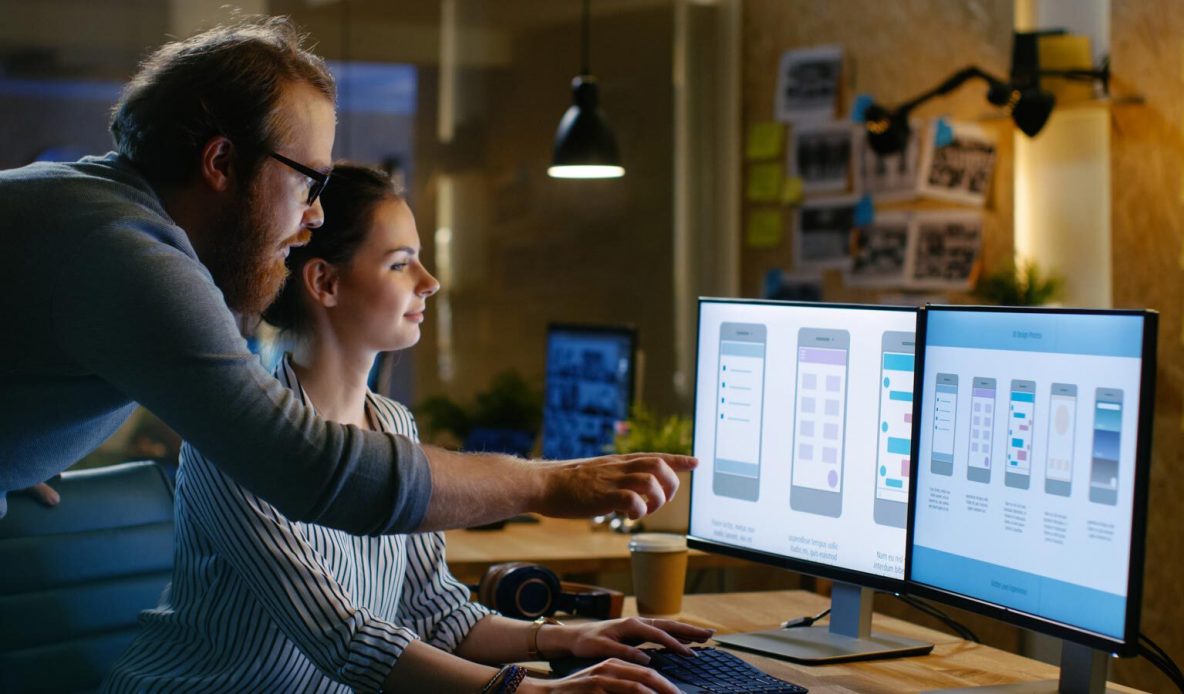 Top 5 B2B Web Design Agencies in the United States
[UPDATED ON June 21st, 2021: To make sure that our Top 5 B2B Web Design Agencies post was as up-to-date as possible, we've updated with the latest information about each company and reformatted the article to be more user friendly. Think we've missed a top agency? Let us know!]
Initial Thoughts on What Makes B2B Web Design Companies Great
There are hundreds—maybe even thousands—of companies that claim they can assist your niche industry and provide custom B2B (business-to-business) web design and coding. But, more likely than not, what's going on is that these agencies might have the expertise or resources to do both. Instead, they may be able to design them, but then farm out the custom coding to freelancers or cheap software developers in India. Or vice-versa, these so-called B2B web design companies farm out the design work and code the sites themselves.
Why should you care?
Well, there are several reasons, but here are three that we find critical:
Websites need to grow with your company with ease. If a site isn't designed or coded properly, you might be stuck with a flat, stagnant, hard-to-update site. And if you can't update it yourself, you can't afford to wait for your developers to make updates that take over a week to complete.
Expounding further on the first point: It takes a team of experts to formulate and deploy a custom website that can easily scale as your marketing evolves. If the "team" you hired is a small operation that outsources work, who knows the level of quality, customer service, or turnaround times you may face.
Websites need to resonate with your intended audience. If the design is lackluster, it can make or break a sale. You only get one shot at a first impression.
Below, we've compiled a shortlist of the top website companies in the US that specialize in the B2B arena for custom web design and development. All opinions are our own. We weren't paid to share these agencies with you, although, they could have easily bribed us with good beer and donuts. We love donuts.
Top 5 B2B Web Design Agencies
Are you from NJ and looking for some companies a little closer to home? You're in luck, just check out our article about the 10 Best NJ Web Design Companies that Actually Build Websites!
1. Lform Design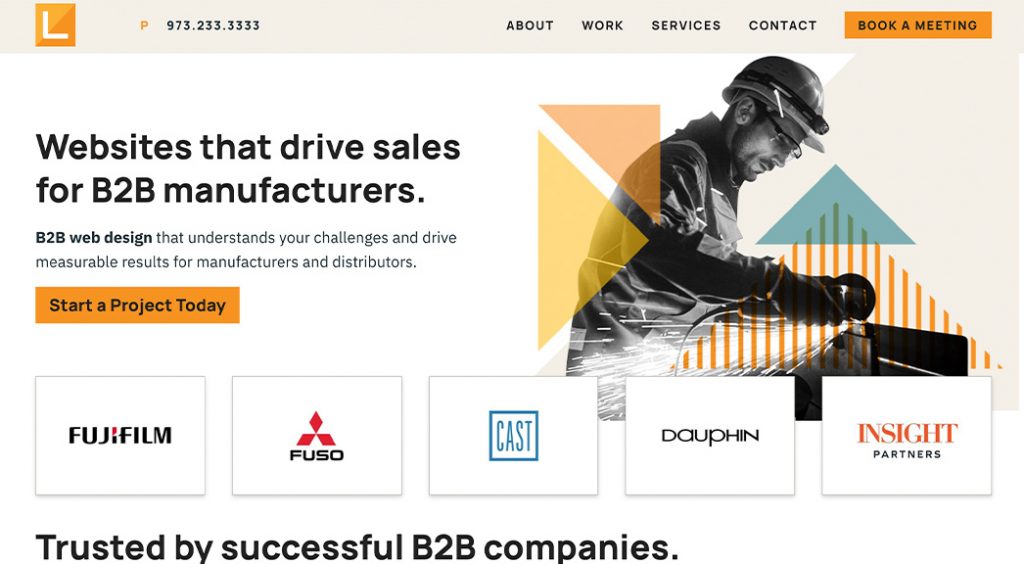 Website: lform.com
Location: 42 Park Street, Montclair, NJ 07042
Phone: (973) 233-3333
It's kind of hard not to talk about ourselves here. We love what we do and think we do a killer job at it, ta-boot. As a best-in-class provider of digital marketing for companies in the B2B industrial technology sector, Lform understands the importance of precision and consistency. Whether you are involved in engineering, manufacturing, distribution, or sales, you know that innovation is only the first step. Lform combines creativity and technological prowess to deliver results-driven digital design and marketing solutions. From discovery to development, we maintain a laser focus on your goals. Our websites tell the story of your company and connect the organization to its ideal audience. We make it easy for customers and potential clients to learn about what you do and the products and services offered.
2. Risdall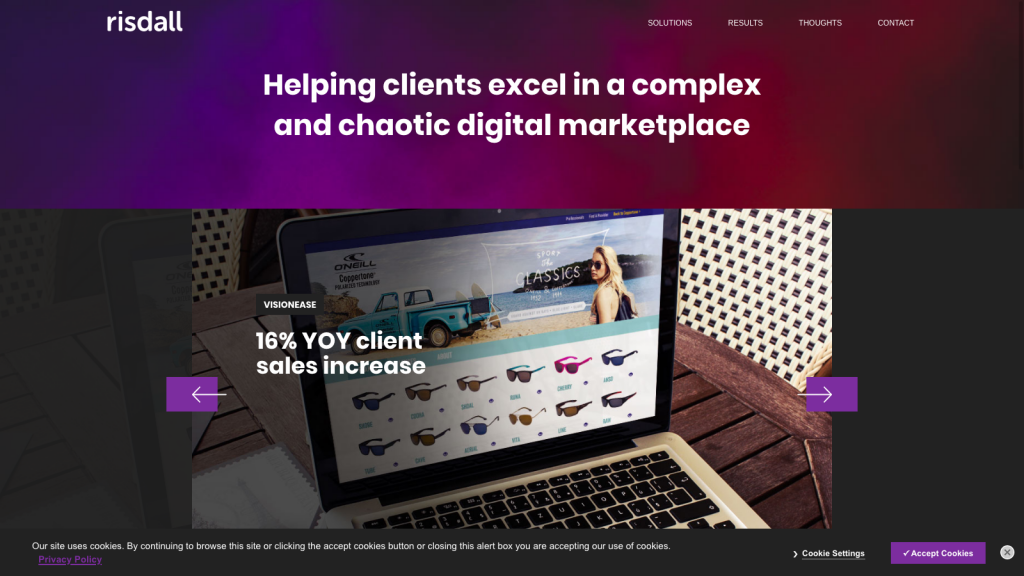 Website: risdall.com
Location: 2685 Long Lake Road, Suite 100 Roseville, MN 55113
Phone: (888) 747-3255
Risdall is an award-winning ad agency based in Roseville, MN. Its evolving marketing and advertising capabilities are driven by its team's keen understanding of the digital space. They embrace their client's businesses and strive to make change real. Who isn't on board with that?
3. Kuno Creative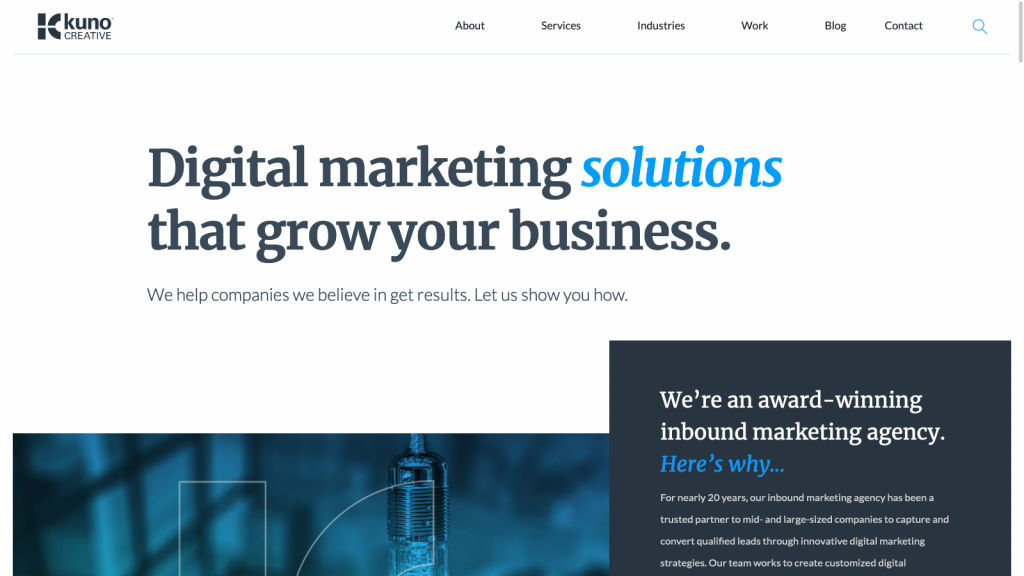 Website: kunocreative.com
Location: 36901 American Way, Suite 2A, Avon, OH 44011
Phone: (800) 303-0806
Kuno Creative was founded on the idea that producing good work to help like-minded businesses grow would be how it, too, would grow. And it has. Kuno's business philosophy is what has earned it the trust and confidence of its hundreds of clients over the last decade and a half. Established in 2000 as a traditional marketing and branding agency, it has since grown into a leading global digital marketing agency and a HubSpot Diamond Partner Agency. The Kuno team has always been on the forefront of creative problem-solving, pushing the limits of design and functionality, and that's what we love about them.
4. Bop Design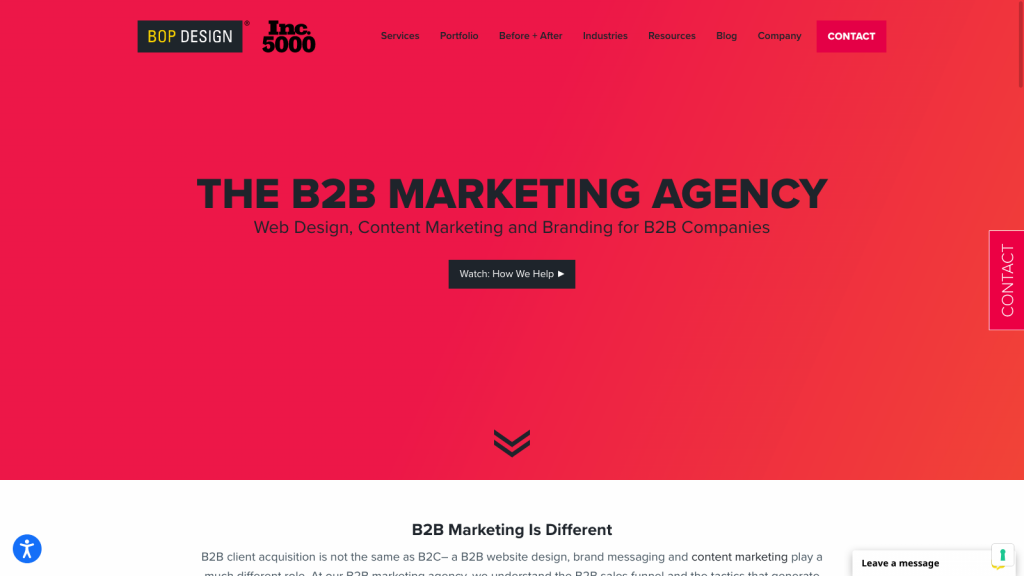 Website: bopdesign.com
Location: 25 Broadway, 9th Floor, New York, NY 10004
Phone: (888) 670-7803
Bop Design is a B2B marketing and web design firm based in Manhattan. Bop specializes in creating organic marketing strategies that include B2B web design and development, content marketing, social media, SEO, logo design, branding, and marketing collateral. Bop Design's focus is on B2B companies that recognize the importance and benefit of an external team of B2B branding, marketing, and web design experts to enhance their online brand and increase market share.
5. Ironpaper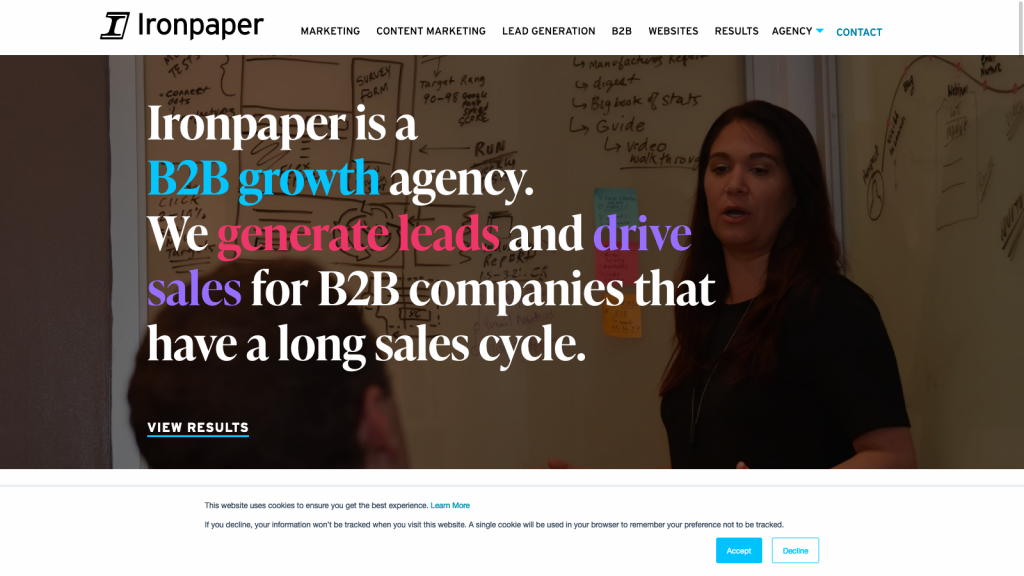 Website: ironpaper.com
Location: 25 Broadway, 9th Floor, New York, NY 10004
Phone: (888) 670-7803
Ironpaper is a digital marketing agency helping B2B technology companies with offices in New York City and Charlotte, NC. Ironpaper first opened its doors in 2002, specializing in an array of services and capabilities including B2B web design and development, digital marketing, content marketing, paid advertising, organic strategy, lead generation, and marketing automation. Like any of these great B2B web design companies, Ironpaper helps generate quality leads and drives sales.
Closing Remarks
We always want to add value to not only our clients but also our prospects. While we love working with clients from around the country, we understand that sometimes it's easiest to work with a team close by. This was our impetus for writing a blog and sharing who we felt were the best B2B web design companies nationwide.
We hope that you've found this blog helpful in narrowing your selection for a B2B web design and development company. Good luck in your search! We wish you the best with improving your online presence and digital marketing strategy!