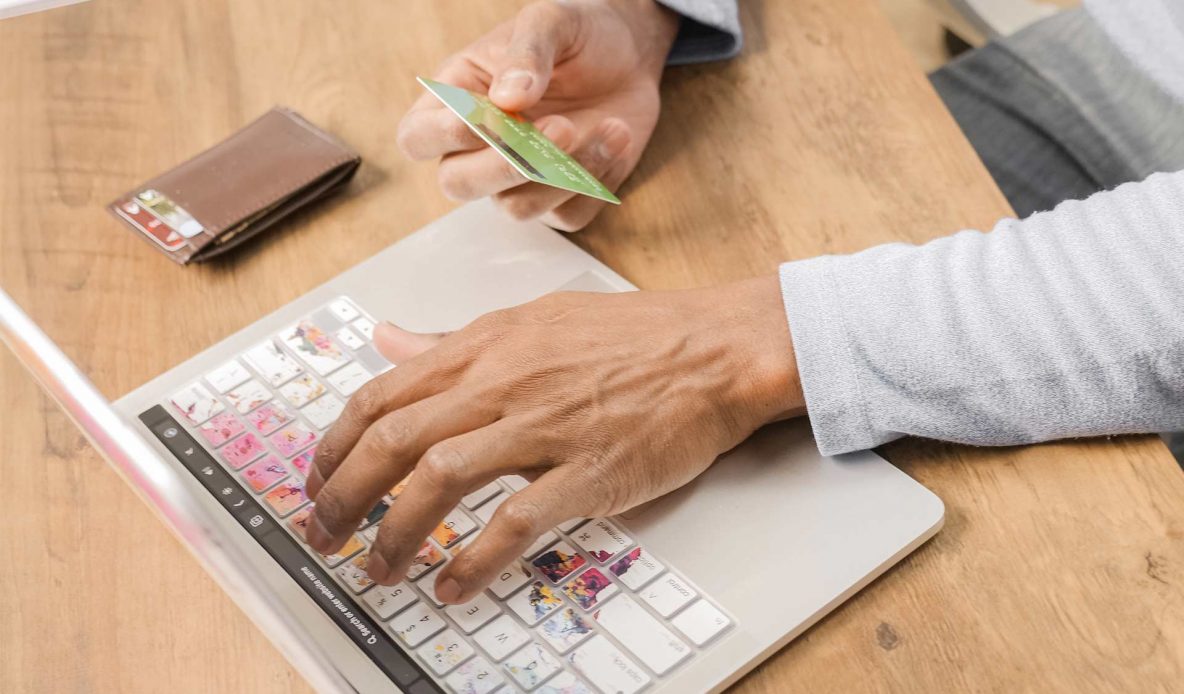 The Ultimate Guide to Creating a WordPress eCommerce Site
While WordPress is an incredibly powerful platform for selling products and services online, ecommerce is also an intensely competitive field that comes with unique sets of both challenges and opportunities. WordPress alone is responsible for roughly 40 percent of all websites, and it's an easy way to get started as an ecommerce vendor.
In this article, we'll cover the key best practices for developing a high-quality WordPress site and optimizing your online store to generate as many sales as possible. Building a strong ecommerce presence takes time, but these tips will help you perfect your approach to ecommerce and differentiate your brand from the competition.
1. Find a Reliable B2B Website Hosting Arrangement
Your B2B web hosting provider is responsible for making your website available online, and poor web hosting will have a negative impact on site performance. Conversely, the right web hosting plan will help you maximize uptime while optimizing load speeds and reducing your bounce rate.
The three most common types of hosting are shared, dedicated, and VPS arrangements. Shared hosting is typically the most affordable option, but it requires you to share a server (and server resources) with other users. Since the server is split between multiple websites, each user also gets less control over their configuration.
Dedicated hosting, on the other hand, gives you exclusive access to a server's resources along with root access for thorough customization. Unsurprisingly, it often costs ten or more times what you would pay for shared hosting from the same provider. VPS hosting is somewhere in between, running multiple virtualized server instances on the same physical server.
Choosing what type of hosting is right for your ecommerce development solution can be a complicated task with possible consequences to user experience, SEO, and site security. If you are having trouble you may want to reach out to a qualified team (like Lform!) to help guide you to the best solution that fits your needs.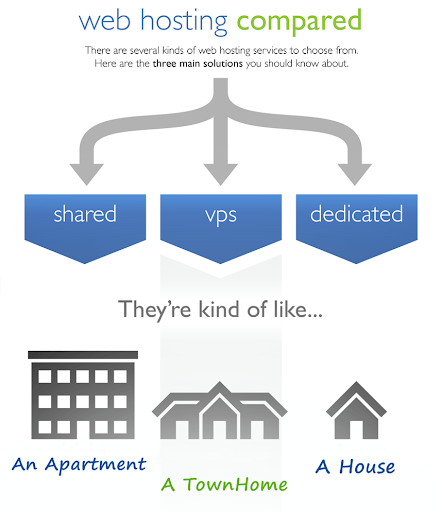 Source: WebSiteSetup.org
2. Leverage Plugins and Themes
The base WordPress CMS is a robust tool on its own, but you can open up even more opportunities by integrating third-party plugins and themes into your website. There's a WordPress plugin for almost everything, so you'll miss out on a variety of features and functions if you stick with the vanilla platform.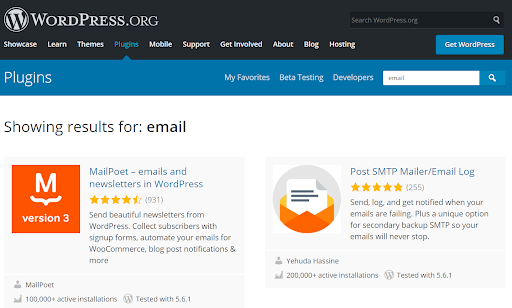 Omnisend, for example, makes it easy to market your ecommerce WordPress business through email, social media, text, push notifications, and other channels. It's a powerful platform for sending emails and automating various aspects of your digital marketing workflow. With the right plugins, you can build complex digital marketing campaigns without spending too much time managing the details.
The flexibility of WordPress allows for a variety of CRM and email marketing options. From MailChimp, Constant Contact, HubSpot, or—our personal favorite—SharpSpring can all be integrated into WordPress through plugins.
Similarly, third-party WordPress themes offer unique designs that aren't available from stock sites. Make sure to take some time to explore theme libraries and find one that matches your brand image. Keep in mind that some heavy or outdated third-party software can hurt site performance—make sure to test new plugins and themes and update your software at least once per week.
In the same way, lazy loading plugins prioritize images above the fold and hold off on loading other content until the user scrolls down. This makes the top of each page load more quickly, which is crucial for decreasing your bounce rate. Other plugins cover everything from search engine optimization and marketing analytics to giveaways and contact forms. Don't underestimate how much the right plugins can do for your WordPress site.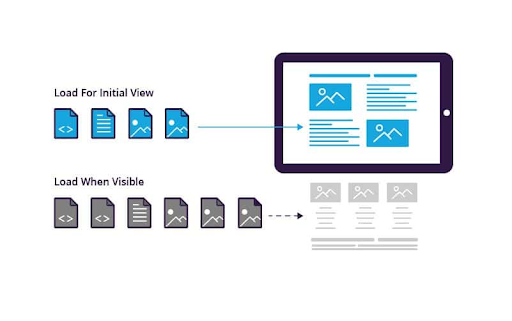 3. Accept as Many Payment Methods as Possible
Digital and mobile wallets are gaining market share every year, and they're on pace to make up more than half of all ecommerce payments by 2023. With that being said, no individual payment method is sufficient on its own—it's critical to accept as many options as possible in order to maximize your possible audience.
Along with wallets like Google Pay and Apple Pay, you should also accept credit and debit cards, PayPal, and even cryptocurrencies. It's easier than ever to accept a variety of payments, so there's no reason not to make your website compatible with as many as possible. The last thing you want is to lose a sale because a user couldn't find a convenient way to pay for their order.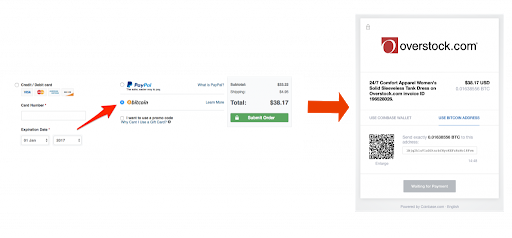 Source: Overstock.com
4. Create more pages
You don't want to overload your site with a complicated structure, but it's still important to create enough pages to make it easy for users to navigate the site. While every site is different, these are some of the most common pages for WordPress stores:
Homepage

Landing page

About us

FAQ

Terms and conditions

Privacy policy

Contact

Shop/products

Wishlist

Cart

Checkout
Within that structure, you should also create subcategories for different types of products. If you're selling parts and components for the aerospace industry, for example, you might have subcategory pages for engine sensors, fan blades, transducers, and safety cables. This structure makes it easier for users to find what they're looking for and can help your site rank higher in search results.
5. Provide Clear Shipping and Return Policies
It's important to clearly display your shipping policy throughout your website in order to avoid any surprise charges popping up during the checkout process. Most eCommerce customers will abandon a site in response to taxes, shipping costs, and other fees that appear unexpectedly after thinking that they knew the price.
If you have a minimum order size for free shipping, making this clear to your visitors will also incentivize them to buy enough to qualify for free shipping. Some sites go even further by telling users exactly how much more they need to add to their cart in order to unlock free shipping.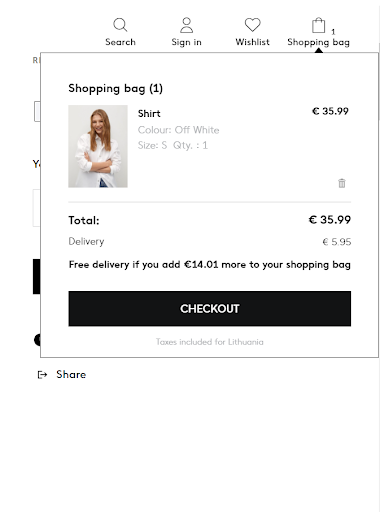 Along with free shipping rules, a strong shipping policy includes information about any special or expedited shipping options you offer. Customers should never have to spend time browsing through your site to determine how much they'll pay for shipping.
The same logic applies to return and exchange policies as well as shipping. Whether or not you accept returns should be clearly listed on all site pages. If some items are eligible for returns and exchanges while others are not, that should be noted in each product's description.
6. Run A/B tests
A/B testing (sometimes known as "split testing") is an incredibly effective tool for any digital marketer, and the right WordPress plugins make it simple to test different variants and optimize your site over time. In short, a split test involves comparing two options to determine which one leads to better results.
A/B testing is extremely powerful because it can be applied to almost any element on your site, and it can measure performance using a wide range of metrics. You can test anything from sign-up forms and landing pages to calls to action, content titles, product images, and more. Similarly, you can analyze their results with conversion rate, bounce rate, subscribe rate, visit length, or any other metric that's supported by your A/B testing plugin.
7. Hire a Team Experienced in Custom eCommerce Development
Consider choosing a professional web development company to help you build features for your site. Especially, if you have specific requirements for your website or current plugins do not solve your business problems in the right way. Custom ecommerce development companies will allow you to have a functional, user-friendly, faster, and more reliable website.
Companies, such as Lform, can handle all setup of custom WordPress solutions. Developing WordPress with a custom solution in mind will offer a host of benefits. The custom web development option allows you to tailor your website's features in a way that doesn't rely on plugins to get your website to do what you need it to do.
In fact Lform's customized version of WordPress—LPress—has built in tools for SEO, MailChimp integrations, faster loading times, and better security. All of this combines to create leaner, faster websites that are SEO friendly, more secure than vanilla WordPress, and can integrate into the CRM and ERP platforms that you currently use.
Building a great WordPress store takes time, but these tips will put you ahead of other brands in your niche and help you improve your tactics in nearly every area. Keep in mind that optimization of any website is an ongoing process rather than a one-time task—you'll notice a gradual increase in traffic and sales as you identify new weaknesses and continue building on different aspects of your site.
If you need help getting your WordPress website off the ground and selling your your customers, there's no better company than Lform. Just reach out and contact us. We'd love to make your website (and bottom line) a success.