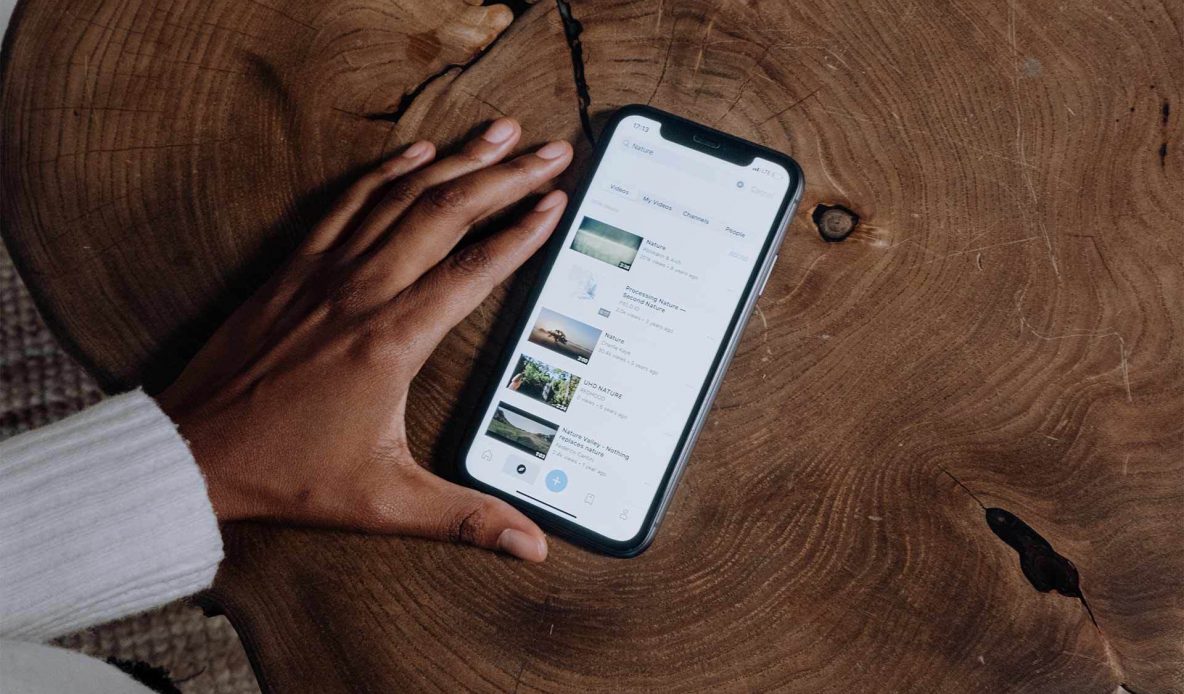 Mobile or Web App Development for Business: What, Why, and How?
Companies of all sizes benefit from having a strong web presence, and you likely recognize the importance of an online home for your business. Creating a branded app can take your customer outreach to the next level. From navigating the process to what the payoff will be, there's a lot to know about pursuing an app for your company.
Read on for advice on how to create an app to support the next stage of your business's development.
Is an App Right for Your Company?
Apps are everywhere, and you probably use a handful of them to manage your business, too. But some companies pursue app creation without recognizing how it can benefit them or their company.
Before you invest funds in hiring a developer, consider whether a customized app could really help meet your advertising or customer outreach goals. Knowing your target audience and how to engage them is the first step. But offering something unique and useful to your customers is another must—developing an app no one wants or needs to use is a waste of company cash.
Targeting the Right Developer
Your first priority should be tracking down a developer who's experienced in building apps for your chosen platform. The two main programming languages for mobile apps are Swift (iOS) and Kotlin (Android), but there are many others a solid developer likely knows, too, explains Tech Republic.
To pare down your budget, you might want to streamline your launch and choose one platform to develop—at least at first. Knowing your target audience is a vital step here—you need to meet your potential customers where they're at, and if that's on an iPhone, your Android app won't do much good. Similarly, if a PC app is a better option for your clientele, you need to find that out before launching a mobile application.
Next, you'll want to partner with a developer who has the experience and a solid portfolio. Someone (or a team of someones) with a background in your industry or niche is ideal.
How to Get Your App Seen
Convincing consumers to download and interact with your branded app may seem like a significant challenge. But there are plenty of ways to encourage downloads. Consider these ideas for encouraging adoption of your brand's app:
Enlist digital marketing help from the pros at Lform Design
Implement app campaigns to promote across Google properties
Offer special deals in-app only (and advertise them heavily)
Connect social media to your application and start a trend
Promote your app via organic search efforts
Potential Payoffs Post-App Rollout
Sure, an app sounds like it would be great for your business. But what are the measurable payoffs—the tangible ways you can gauge the effects of going mobile or web-based with your business model?
It's true that customers engage more with mobile devices. CNBC highlights research that suggests nearly 73 percent of internet users will access the web via smartphone by 2025. A mobile app may very well be your best bet for reaching that segment of your audience.
Customers are also spending more time in retailers' apps, year by year, than on websites. If you have both options, that's more opportunity for growth.
Keeping Up with Your App Post-Rollout
There are potential downfalls to investing in mobile apps. A poorly executed or managed app could lead to lackluster customer adoption. In fact, Statista highlights that 25 percent of mobile apps that consumers download wind up only being accessed one time.
Keeping your company app out of that category will require continuous tweaking and a smart approach to engaging customers. You will want to monitor the app's performance post-launch. End-user experience monitoring is especially important because it monitors the app's performance on the audience's side of things.
But user experience monitoring requires a unique approach on mobile apps. Either SDK or mobile wrapper apps monitor your branded app and provide the data you need to decide which way to go next.
Combining mobile tech with customer service is an excellent strategy for reaching specific subsets of customers. Of course, it's not always feasible to DIY. If needed, seek out the help of professionals for support and strategies that will contribute to your business's success.
Photo via Pexels