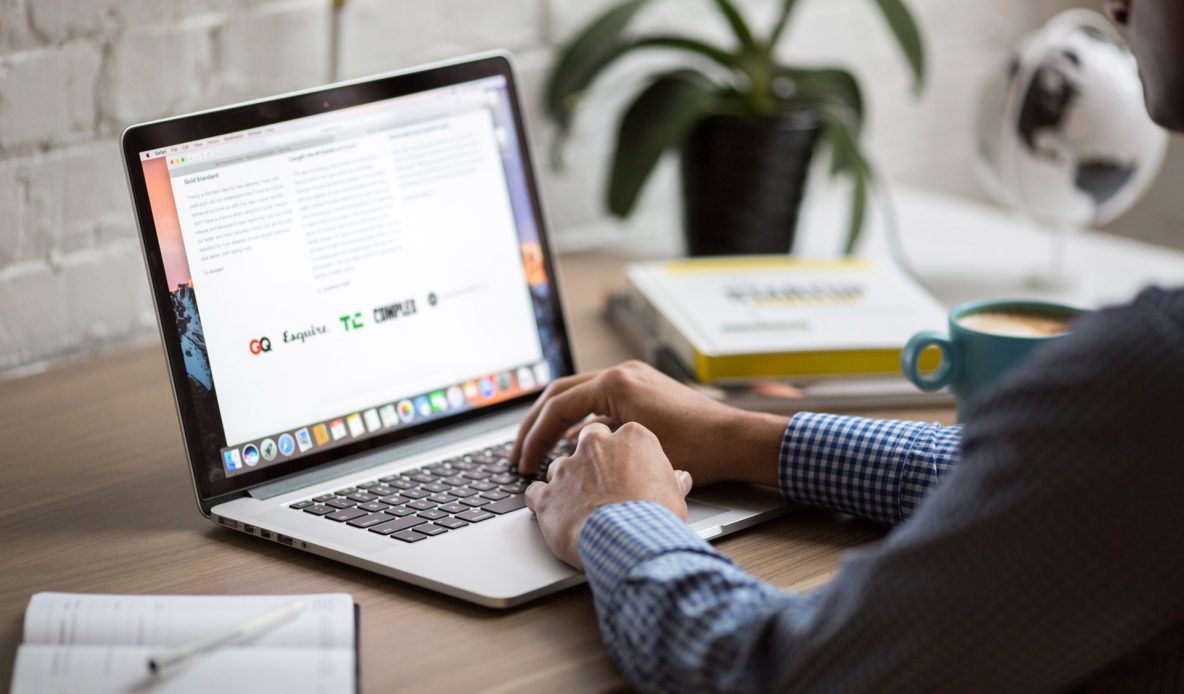 The Best Tools Out There For Improving Your Online Reputation
That nebulous and fragile thing called reputation—it matters. Online, everyone has the opportunity to air any grievances or disappointments they may have received and no matter how much that lies in their perception, that can have a big impact on your business. This state of affairs can be incredibly frustrating for reputable businesses out there—one negative review can outweigh multiple positive ones in the eyes of potential customers, meaning that your online reputation is vulnerable at the best of times.
If potential customers don't feel like they trust your brand, they're outta there. Fortunately, there are plenty of tools available to improve your online reputation. When your reputation is on the line, it pays dividends to stay alert. Get on top of these tools to polish your online reputation and encourage new customers into your business.
Get To Know Your Rep
The first step in improving your online reputation is getting a gauge on where it is now. What do people think of you? Luckily there are a few tools which help to collate this data, giving you a great overview on your current online reputation.
Reputology is a great tool that tracks your reviews across Facebook, Yelp, and TripAdvisor. The reviews you're getting through these sites can have a huge impact on sales, so making sure you understand where your reviews are coming from is essential.
The Brand Grader is another tool, free to use, that collates mentions across the web. This tool can tell you where you're being talked about geographically and groups mentions into positive and negative comments so you can get a feel on local sentiment towards your business.
Google Alerts from good old Google is a fantastic tool for staying on top of your brand's reputation online. "You can request notifications from Google for whenever they flag up a mention of any topic, so through Google you'll get real-time information on how your business is being received" says Michele Bruton, business writer at Elite Assignment Help and Revieweal.
Building Trust
Once you understand how denizens of the web are receiving and responding to your business, it's time to set to work improving that reputation. This ever-evolving task requires constant vigilance—most users of the web report that reviews over three months don't influence their opinion of a brand, so you need to respond dynamically to how your reputation is changing.
To improve your reputation online you're going to need to encourage your customers to review you in the first place—typically, people are reluctant to leave a review because once they've received the goods or services you provide they're ready to move on. We all know that frustrating feeling of countless good interactions disappearing into the ether. Gather Up is an online tool that subtly incorporates reviewing tools into customers' experiences with you, reducing the barriers to getting good feedback. These short reviews can then be shared and converted into high-value reviews on Google or Yelp.
Brand reputation isn't all about reviews—it's also about visibility and engagement. That's why social media is so important in building a good brand reputation. Amanda M. Hamilton, marketing blogger at Assignment Writing Service and Simple Grad reports that "Buffer is a tool that allows you to consolidate your social media presence, writing and scheduling posts from one centralized platform that is then shared across all your profiles at once. With a clear and engaging social media strategy you'll reach the forefront of potential customer's imagination and consolidate that online reputation."
Once you have a great online reputation, it'll be time to leverage that to grow your business. Meltwater is a complete PR management service that offers loads of useful tools to track and improve your online reputation. But the relevant feature here are the professional reports that it produces which demonstrates your online reputation—presenting these to stakeholders can encourage investment and take your business to the next level.
What Are You Waiting For?
It can be hard to know where to start with improving your online reputation—as well as being represented in reviews across a vast array of websites, your reputation also exists in the minds of both real and potential customers. Knowing how to access the physical manifestations of your reputation in review form, as well as tapping into client psyche through social media and encouraging reviews is essential in improving your online reputation. The good news is that your reputation is dynamic—it can always be improved no matter where you're starting from. And the impact on your business's success can be huge.
Katherine Rundell is a writer and editor at Management Assignment Help and Essay Help. She is passionate about supporting businesses both large and small in understanding the dynamic world of online reputation. She also writes for Top assignment writing services in Western Australia blog.