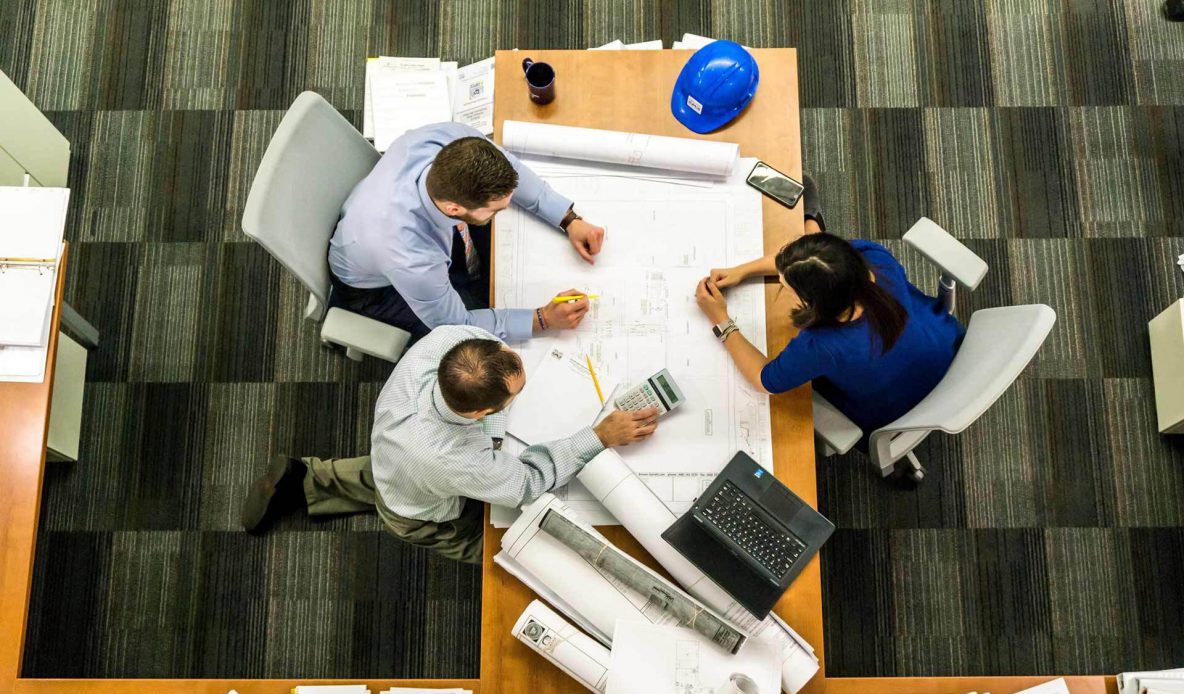 Solid Link Building Strategies That Boost Your SEO
Building a solid backlink profile for any online business doesn't need to be hard, and it certainly doesn't have to take a lot of time.
Find out everything you need to know here:
Why Every Online Business Needs Backlinks
For any website to truly succeed, it depends on a number of things:
A strong foundation
Intelligent keyword research
Perfect on-page SEO
Having an excellent backlink profile
When these SEO factors are combined, it can give an online business a colossal ranking bonus.
This article will focus on link building; that being said, it's essential not to fall into the same trap as so many other online businesses.
And that is to start building links before you have taken care of the other steps. Link building should only be started once you have a site worth linking to.
Anyway, back to backlinks and why they're essential:
The best way to think of links is by imagining they're votes for a site. As with anything in life, the more votes of approval it has, the more people trust the page.
Basically, the more votes (links) Google sees pointing to a site, the more it deems it worthy of being in the top positions.
And it gets better: It's not just Google that trusts the links; it's also the people that click on them. If a customer clicks through to the business from a site they trust, they will automatically trust that site.
But just remember, if you want link building to be an effective strategy… The links you build need to be natural and high in quality. This means the referring sites need to have high authority and are relevant to your page.
Quality does trump quantity but there's nothing wrong with going after high quality links in quantity.
2 Actionable Link Building Strategies
Link building is one of the oldest SEO strategies and still holds a huge amount of power within the SERPs. Over time many strategies have been developed to build links, some are more effective than others.
Let's focus on two of the best techniques right now:
1. Competitor Backlink Analysis
This has to be one of the most powerful link building strategies a business can use to build their backlink profile.
Running a backlink link analysis on your competitors allows you to do two things:
Find their best backlinks

Reveal their link building strategies
But why is this important? Well, it allows small businesses to keep up with the big fish. More importantly, it saves A LOT of expense. Online businesses will spend a lot of time and money developing their backlink profile. What's the point of doing the same when stealing theirs is so much easier.
Running a backlink analysis is a straightforward task and can be achieved by using one of three tools:
Using these tools will reveal the secret backlink strategy that can be used to outrank their page. Here's how it works:
Step 1: Find Competitors For Specific Keywords
This is the easy part; the first step is to create a list of the top URLS for the target keyword. Just do this by heading to Google and searching for the keyword in their console. The first page organic search results are the ones that need to be focused on. That means no sponsored or ad results.
Once the list has been created, it's time to move on to the next step.
Step 2: Find Their Backlink Data
Now it's a case of finding the backlink data for each page in the list. This is done using one of the three tools mentioned above.
Let's use Ahrefs for this example:
Paste the URL into Ahrefs site explorer search bar

Click on the backlinks menu on the left hand of the screen

Export the data into an excel sheet

Rinse and repeat for each URL
From here it's a case of working through and removing all the spammy looking low authority links from the list. When it's done, there should be nothing but high DR linking opportunities.
Step 3: Steal Their Links
Now the information has been plucked; it's all about stealing dem links!
The idea is to think about how they got the link and work out how to replicate it. It could be…
They contributed to a forum post

They submitted a guest article

They sent a testimonial

They got including in a roundup article
All you need to do is figure out the method and then go after it.
Guest Posting
Guest posting has been one of the most popular link building techniques out there for quite some time. Regardless of where people stand on the white hat and black hat fence, one thing is for sure: Guest posting works, and that's even after the multiple warnings Google has given about guest posting.
In the end, Google just wants to see the metrics, and that's it.
The idea behind guest posting is:
To create great content

Add a link pointing back to the business

Get it published on a high DA site
The problem is, the days of winning free guest posts are nearly coming to an end, so if you want to keep this method cost effective you need to spend a bit more time finding the free opportunities but believe me there are still plenty of them out there especially if you provide quality content that will add real value to the site.
Blog owners have woken up and seen the real value guest posts have on a blog. This means fees of $50–$150 per post aren't uncommon; in the end, it all depends on their DR.
To get this strategy running is pretty simple; just follow these simple steps:
Step 1: Find Websites To Publish On
Finding potential targets to pitch to isn't a hard task; it can be done searching for terms like:
… In Google.
For every search result found, add it to an excel sheet, don't worry too much about the relevance of the domain or DR just yet.
This stage is all about finding targets and nothing more.
Step 2: Analyze The Sites
Now a list has been created. It's time to sieve out all the junk sites; it's also where tools like Ahrefs come in handy again.
To complete this task, take the first URL from the list and run it through the Ahrefs site explorer section. It will then show the DR of that URL, in theory, the higher, the better. What counts as high varies from niche to niche.
Run through each site, removing any low DR sites, and keeping all the good ones. These will be the targets for the next step.
Step 3: Pitch And Create Content
Now it's time to reach out to all the URLs that made the cut. Find the emails on contact pages or tools like Hunter.io.
The idea is to pitch an idea to them that will benefit their page. Remember, site owners will be getting hundreds of emails asking for the same thing.
Standing out is key! Once the idea has been agreed in principle with the site owner, it's time to create perfect content with a link pointing back to the business.
Link Building Services
Not everyone has the time or resources to get links themselves, which is why people turn to link building services like these ones suggested by Matthew Woodward. They're a great way of scoring solid links without putting any work in.
But be warned plenty of people are all too happy to take the money and provide shoddy links in return.
Here's a list of the most reliable link building services:
Wrapping Up
Link building is an easy SEO technique to carry out; the most important thing is to make sure the site has solid foundations, intelligent keywords and the on-page work is done before building links.
There's plenty of strategies out there for people to try; it's all about finding what works for them.
For some people, the thought of building links is too much for them to handle, and in this case, a link building service would be beneficial.