Mobile Optimized Web Sites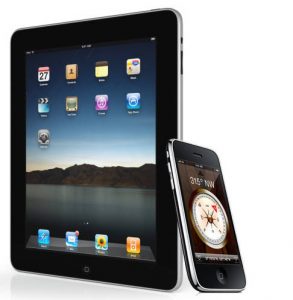 With almost half of Americans using their iPhone or Android based phones to surf the web, a mobile optimized site is a small but important part to successful online marketing. A mobile optimized site can streamline a users experience with large amount of information in a concise, easy to navigate format. With a few simple taps and/or scrolls users can reach the information they are interested in.
Studies have proven that users don't mind scrolling nearly as much as clicking. Conversely pinching and pulling and other non-intuitive motions on smart phone screens can prove to be frustrating. Frustrated users are not something any site owner wants.
So what does it take to convert a standard site into a mobile site? It all depends but generally if your site is like most sites, it has a universal stylesheet, which is a document containing code that describes items like the size of text, colors, and what fonts your site should use. By simply adding another stylesheet made specifically for mobile browsers, you can redefine the look and feel of the overall site to better suit mobile formats.
How long does it take? It can range from a few hours to days. The factors involved include the number of pages, the site layout, whether there are special applications involved and so on. The most laborious part of the process is the extensive testing required to ensure the site's functions remain intact and that it is visually consistent.
Is it worth the expense? Well if your audience falls into the "on the go" category, then yes. If you have Google Analytics installed on your site, be sure to view your view your mobile device statistics (Located in Visitors > Mobile > Mobile Devices). If your bounce rate, which is the percentage of visits in which the person left your site from the entrance and/or home page, is over 50%, I would highly recommend creating a mobile ready version of your site.
If you don't want to bear the expense, Google has launched a campaign to help small businesses create a mobile landing page. With a few clicks you can publish a template based entrance page. This is a quick and easy solution, especially for a storefront based business. One downside to this approach is that secondary or interior pages won't be mobile friendly.
http://www.google.com/sites/help/intl/en/mobile-landing-pages/mlpb.html
If you are looking to see what your site looks like on multiple mobile operating systems go to CrossBrowserTesting.com.
With the market for smart phones constantly expanding, it is a safe bet that creating a mobile friendly version of your site will be a wise investment.