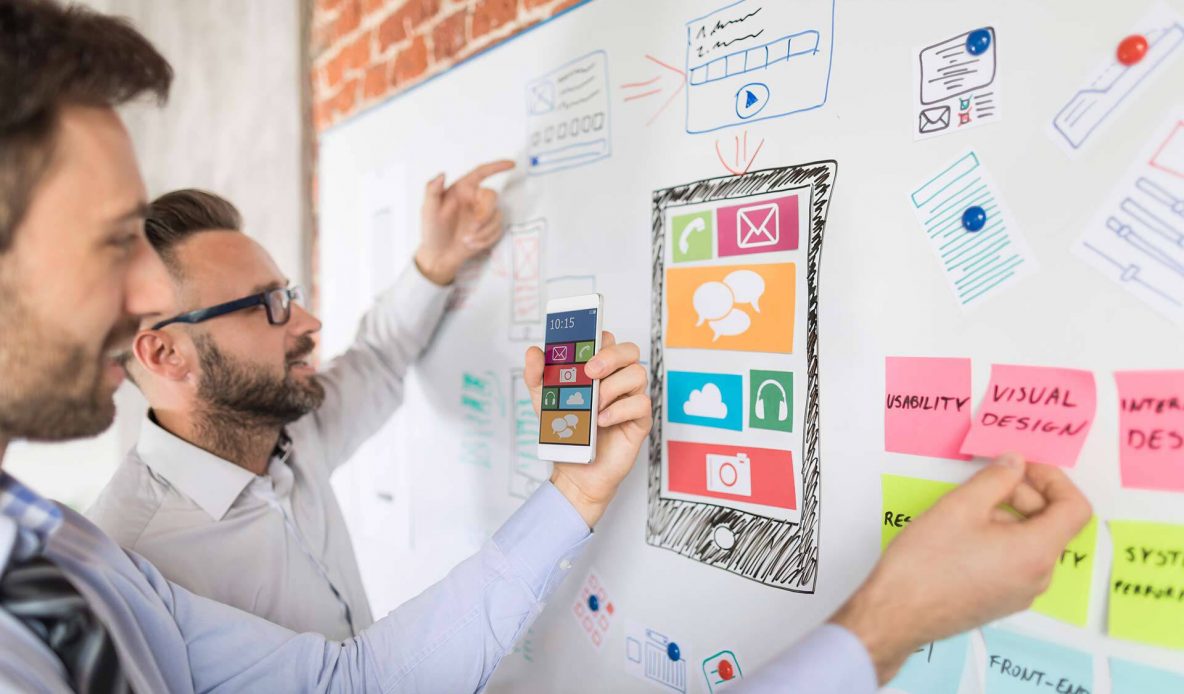 How to Use Specificity Marketing to Improve Your User Experience
In user experience (UX) design circles, you'll sometimes see an idea called the "paradox of specificity." By creating tools that aim to serve more specific user needs, you can sometimes, paradoxically, actually reach a wider audience than you would have with a one-size-fits-all product.
There are a few reasons for this. Often, a simple design improvement—one that aims to solve a niche pain point—can be valuable to a much larger audience than you may guess at first. Specificity also helps you avoid vague promises and content that's hard to follow because it doesn't seem to provide truly actionable advice.
The idea of this "paradox" originates in the world of product design, but it's just as applicable in digital marketing—from ad campaigns to website design.
Specificity marketing—marketing that anticipates and tries to resolve specific audience needs—can help your business boost its UX and provide a smoother experience for all your customers.
1. Consider Divergent User Needs
Not every customer needs the same things. Businesses that target both individuals and other businesses —as well as B2B businesses with a diverse audience — can sometimes struggle to effectively manage the diversity of their customers' needs.
Creating an effective conversion funnel for your site can be difficult, but it often provides serious value for your customers. This is especially true if your B2B business has a particularly complex set of sales funnels for different audiences.
Baking this complex sales funnel right into the design of your site can help streamline this process. For example, you may provide multiple quote forms or calculators for different audience segments—simplifying the form-filling process for people with different needs. You might also use navigation elements to provide different audiences with quick access to relevant product catalogs—breaking down your entire inventory into categories that are more relevant to certain segments than others.
2. Personalize Correspondence and Offerings
Modern digital marketing tech has made it easier than ever for brands to collect customer data, and use that information to personalize things like recommendations and email blasts.
New research shows that customers have grown accustomed to this marketing paradigm. Not only are 91% of customers likely to spend more with brands that personalize, but, according to data from Accenture, many consumers have also started to expect personalization as the baseline. These customers may even feel frustrated if recommendations are less-than-relevant.
Highly personalized email correspondence and recommendations are a great way to boost niche marketing strategies. By showing your customers the most relevant deals and updates, they may be more likely to see your newsletters and emails as a real source of valuable information on your business. Over time, this may make those customers more likely to open those messages. By making your correspondence more specific, you make it even more valuable to your wider audience.
Many modern ecommerce platforms have started incorporating tech that makes it simple to serve users personalized recommendations. They can collect the data you need to manage a tailor-fit email campaign—all you'll need to do is ensure your ecommerce, email marketing and analytics solutions are working together.
3. Create Niche Content
Specific content can provide additional value in the same way. It's likely that, across your audience, there is a wide variety of concerns, needs and pain points that you can help resolve with your content. You probably won't be able to tackle all of these needs with the same kind of article.
Sometimes, if a problem is big enough—like "how do I attract more customers" or "how do I manage a warehouse"—trying to cover it in one article may result in content that is so vague it's not actually useful to anybody.
Often, it may be better to create content that only speaks to certain segments of your audience, rather than posts that try to address all the potential concerns of your likely varied and diverse customer base.
As a result, you'll probably need more posts to cover the same amount of ground, which may require some shuffling of your content calendar. However, in the long run, this niche content will create a much more valuable resource for your customers. Specificity in content can also help you target more specific keywords, as well, which are often less competitive than vaguer, broader search terms.
4. Highlight Specific Benefits
When you market your products, what kind of benefits are you offering?
For example, an HVAC company may sell air filters that capture 24.83% more particles than the leading filter brand. In this case, a product description that uses that exact figure will be both more trustworthy and more valuable than a vague descriptor—like "this air filter captures significantly more particles than the competition's."
Specificity seems like an obvious move in that situation. In others, it can seem like a double-edged sword or drawback at first. Consider a company that manufactures ultra-high-MERV industry filters with features that only provide value to niche customers—like hospitals buying clean-room equipment, or facilities that handle radioactive materials.
Avoiding vague descriptors and specifying that the filters are intended for use in these situations may exclude some of the other customers that business serves. However, this specificity will also let those niche customers know they're in the right place—and avoid confusing customers or creating a situation where someone buys the wrong kind of product for their needs.
Identifying and highlighting specific benefits can help you demonstrate the value of those products to your audience. This kind of specificity in marketing is especially useful for B2B businesses, who may be targeting a highly competitive niche market with just a few major clients.
Specificity in Marketing Can Boost Your UX
Going specific in your marketing may seem like it will limit the appeal of your ads. However, aiming for the right niche can actually make your marketing resonate with an audience that's much wider than the one you planned to capture.
By making some subtle adjustments to your advertising—personalizing emails, focusing on specific benefits and creating niche content—you can use specificity in marketing to provide your customers with a significantly improved user experience.