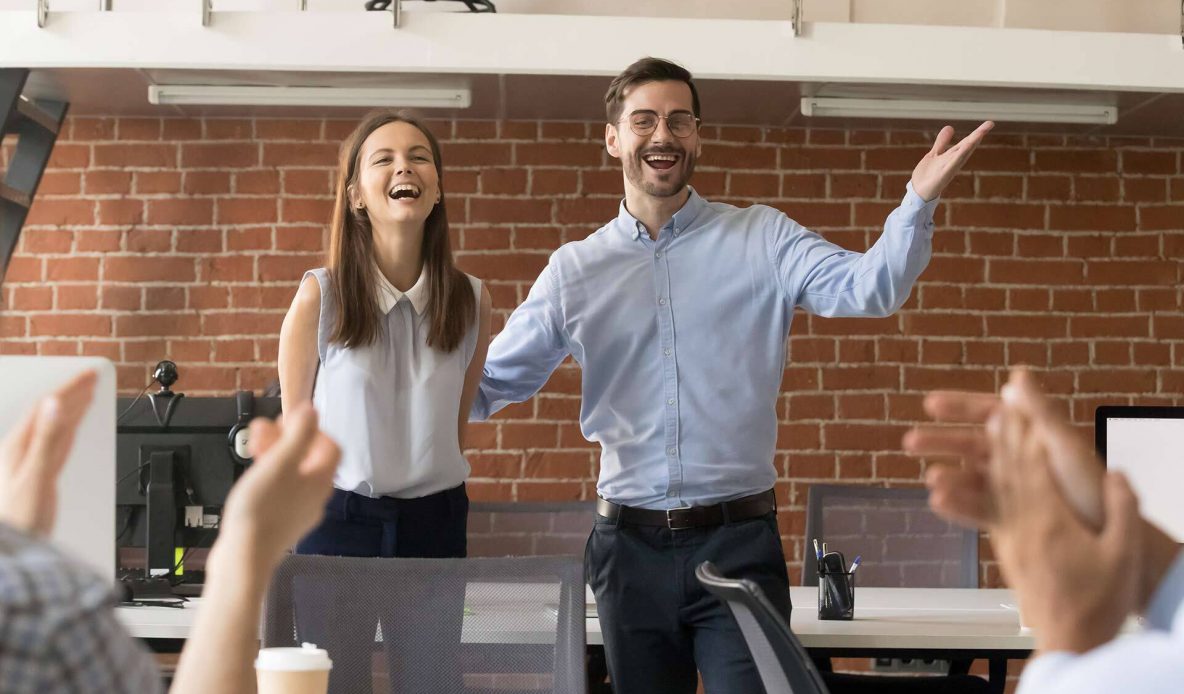 How to Turn Your Clients Into Your Brand Ambassadors
Traditional online marketing methods still have a place in today's business scene. But over recent years, a competitor to these strategies has emerged… and it's becoming more and more critical with each year that passes.
Enter social proof.
With ad blockers keeping audiences from some of the 5,000 ads they're bombarded with every day, social proof is now near-on imperative for convincing perspectives to purchase from your brand.
So, how do you get hold of social proof?
The solution: Transform loyal clients into brand ambassadors.
If you're unsure where to begin with this, never fear, because, in this post, we're discussing how to achieve exactly that.
Let's dive in!
What's a Brand Ambassador?
A "brand ambassador" acts as the "face" of the company, i.e., they're an influencer that establishes relationships with your target market. Companies often hire brand ambassadors to represent them.
However, with the right approach, brands can transform loyal customers into authentic brand ambassadors to spread the word about their business.
These are your "die-hard fans"—your customers that believe firmly in the product or service your brand sells. They don't only return for future purchases, but they also share their positive experiences with their family, friends, colleagues, over and over.
Sounds good, right?
But why exactly are brand ambassadors so crucial for enjoying marketing success?
For one, this kind of social proof is crucial for building a strong brand image. In fact, as many as 76% of consumers are more likely to trust content shared by people rather than companies.
Not only that but converting loyal customers into brand ambassadors works wonders for extending your reach. Just think of the kind of exposure you could achieve, considering the average social media user is connected to over 400 friends and family!
In other words, if you convert just 100 customers into brand ambassadors, you could be marketing to a total audience of 60,000 people!
Needless to say, organic marketing methods like this are excellent for bypassing ad blockers that so many internet users now use. This massively increases the likelihood of getting in front of your intended audience!
How to Transform Your Shoppers Into Brand Ambassadors
The first step to customers becoming brand ambassadors is to inspire loyalty by going above and beyond to prove your worth to them.
This begs the question: how do you convert one-time shoppers into loyal lifetime customers and brand advocates?
Here's how…
Provide Excellent Customer Service
At the heart of brand advocacy, nothing is more important than providing excellent customer service. After all, ensuring your shoppers enjoy a positive customer experience is crucial to retaining them for the long term.
If you're looking to enhance your customer experience, there are tons you can do. However, a great starting point is taking a look at your customer journey. Are you offering a seamless way to shop? Is help on hand when customers need it the most? Are employing omnichannel customer support? If your answer is no to any of these questions, then it's time to reevaluate.
For instance, tools like live chat make it much easier for customers to get in touch and for customer service reps to fix their issues quickly. This is a great communication method to add to your omnichannel customer support strategy, and fantastic for ensuring shoppers get the help they need… fast—as the age-old adage goes, two birds, one stone.
Pro Tip: Installing live chat on your site is straightforward with services like Tidio.
Other ways to improve the customer experience include streamlining your proposals and payment processes to save your client's time. In the same spirit, if you're a service provider, make sure you offer an easy way to schedule appointments. If you need a helping hand with this, a scheduling tool like Genbook is worth its weight in gold!
Lastly, you could also offer a more personalized experience by tracking customer behavior. Sending tailored product recommendations, news, and promotions using customer segmentation is another fabulous way of cementing consumer relationships.
Shape a Brand That Inspires Loyalty
The key to shaping a brand that inspires loyalty is knowing how customers (and your competition) perceive your brand. This is where a brand analytics platform is worth its weight in gold. As the data gleaned from this software should provide accurate insight. From there, you can pinpoint the steps you need to take to ensure you're a brand that inspires loyalty.
Generally speaking, a good starting point is ensuring your brand values are authentic and radiate through everything you do. After all, when customers feel in tune with your brand's mission, they're more likely to stick around.
Reward Returning Customers with Loyalty Programs
If you want customers to return, offer them an incentive with a customer loyalty program. You're probably already familiar with these schemes. They reward customers who make multiple purchases with special offers or discounts.
Perhaps you could offer a coupon code when a customer hits a certain order total or after they've visited your store a specific number of times? It's easy to create coupon codes – and not only do these little gifts make customers feel appreciated, but they also generate more sales. Win-win!
Create an Affiliate Program
Affiliate marketing is huge right now and builds on the many benefits brand ambassadors have to offer. These programs reward influencers for promoting your product on their platforms—i.e., if they make a sale, they receive a commission. Consider creating an affiliate marketing program to entice brand advocates to sign up and spread the word.
Create Shareable Content
The main perk to having brand ambassadors is having your products and/or services shared and promoted. And, what better way to achieve this than with shareable social media content?
Once you've established a loyal customer base, you need to provide them with content that's worthy of passing on to their friends and family. If you're new to content marketing, bear in mind that posts with images or videos are shared more frequently than text-based posts. Also, don't forget that your content should always give the consumer value and exude your brand's personality.
Ready to Turn Your Customers Into Brand Ambassadors?
It goes without saying, improving your customer service and social media strategy is a no-brainer. Not only will you have happier customers and more sales, but you'll also stand a better chance of creating brand ambassadors. All in all, you should aim to become a brand that inspires loyalty and rewards advocates. This truly is the secret sauce to transforming your average customer into a brand ambassador!