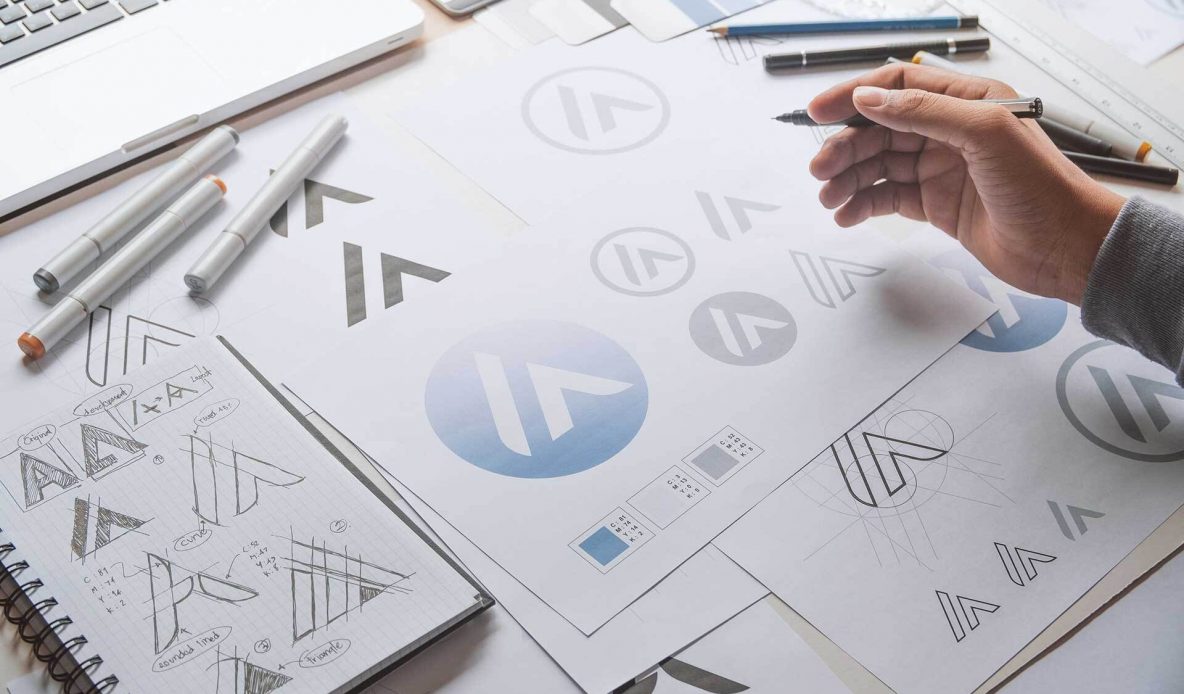 Business Branding: Top 15 Things You Need To Create a Brand
As the corporate arena is becoming more competitive, brands are adopting creative branding tactics with each passing day. While facing competition from big names like Zara, Dunkin Donuts, and Nike, etc., small businesses face a lot of trouble when creating a unique brand.
As the saying goes, "If there is a will, there is a way," while Branding is certainly a tall order, it is not impossible! In this article, we will help you develop a business branding strategy that is sure to work!
To plan your ideas, you need to clear the concept of business branding. Let us see what this term means:
Business Branding
Business branding is a marketing tactic through which marketers create a unique identity for their business, so it's easily recognizable to the target audience. Branding is an amalgamation of slogans, names, logos, design, and other identifying features that sets a business apart from its competitors.
In other words, Branding is about creating the desired image in the mind of your consumers upon hearing your business name. Along with identification, branding gives a business credibility and legitimacy, which also helps in attracting and retaining consumers, engaging with consumers, and building a loyal clientele.
Branding is, therefore, a valuable asset for any company. If you want to avail of these benefits, you must build a strong brand; mentioned below are 15 points that can help you do so. Let us begin:
1. Finding Your Inspiration
The first step to building a strong brand is to know your business and identify your inspirations. What do you want to achieve? Who is your business for? And what unique value does it propose? Once you know the answer to these questions, you will build an authentic, genuine, and strong brand.
You may even check out your competition to get inspired. Pay close attention to the following areas:
Unique proposition (what is their unique offering)
Website (promos, CTA, navigation)
Social Media (campaigns, number of followers, engagement)
Products/Services (benefits and drawbacks)
Content Marketing (blogs, social media, website)
Advertising (paid, print, radio, direct marketing)
You may also check how your competition is responding to a crisis according to their brand's personality. Some brands adapt their brand and reposition themselves to remain relevant in a changing business environment. For example, Coca Cola has been around for more than a century and has undergone several repositionings. Learn from these examples, and plan contingencies for your brand.
Now, do a SWOT analysis of your brand. Check out the strength, weaknesses, opportunities, and threats of the brand. Compare it with the competitors' strategy and get some inspiration.
2. Create a Buyer Persona
Buyer Persona refers to visualizing an image of your ideal customer. It means that you should have a perfect definition of your target market in mind. For instance, if you run a cleaning company, you may develop buyer personas for people who are most likely to avail of your services.
Buyer personas may consist of demographic, lifestyle, problems, likes/dislikes, and other prospects' characteristics. Pay keen attention to the problems like difficulty in removing pet urine from carpets, discoloration of carpets after cleaning, getting rid of mold and other bacteria from carpets, and so on.
3. Design a Professional Logo
Having a unique logo is imperative for every brand. If you have a tight budget, find a freelance logo designer online. However, you must keep the psychology of colors in mind while designing your logo. In any case, you should know that the logo should be:
Versatile
Memorable
Simple
Appropriate
Timeless
4. Write Your Tagline/Slogan
What do you think of when you hear or read, Just Do It? It can't be anything other than Nike and its Swoosh logo.
Similarly, Diamonds are Forever reminds us of De Beers and Think Different brings the Apple Logo to our mind. No wonder slogans are so important to Branding.
Slogans and taglines are created so that your target audience can remember you for a long time. They do not directly define your product or service. However, they are created as per the essence of your brand.
5. Know the Current Trends
You should have ample knowledge of the current market trends. You can simply look at various research papers available online, read blogs, watch YouTube channels, and stay active on social media platforms to know what's happening in the business world. For instance, Instagram Reels and remote working are a few recent trends that can help you design a hip logo.
6. Know Your Brand Personality
Knowing the brand's personality is imperative in designing future strategies, content, and promos. For instance, you should know if your brand has a fun-loving or serious personality. Other traits like modern, tradition, extrovert, introvert, energetic, and so on should be kept in mind. For example, Nike has built a proactive, rugged, and cool personality, whereas Coca-Cola has a personality of fun and excitement. Your brand's personality must be created in accordance with the preferences of your target audience.
7. Practice a Good Work Culture
Work culture refers to the way of practicing business operations like treating employees, working in teams or individually, setting individual and collaborative goals, defining employee benefits like annual leaves, promotions, medical insurance, and so on. Work culture is a part of your brand. For example, Google is known for its fun-loving and flexible work environment, which increases its perception as a forward-thinking, laid back, and young technology company.
8. Go For a Trademark
When you have developed a brand name, slogan, and logo, it is vital to protect your business with a trademark. Since so many businesses are entering the market every day, the chances of getting copied are high. Thus, a trademark is imperative for maintaining uniqueness. Fill a trademark application, pay the fees, and protect your brand.
9. Be Consistent in Your Brand Voice
Keeping a casual tone all year round and then suddenly shifting to a formal one is unprofessional and inconsistent. It will only confuse your audience; therefore, keeping a consistent voice is essential. It means that the way you write your blogs, produce video content, and communicate on social media should be consistent.
10. Work on Building Relationships
Brands work on building strong relationships from the beginning. Having a bunch of loyal customers is a real power for any brand. These loyal customers are enough to attract more clients. Gone are the days when brands used to focus primarily on their products. Today, relationship building, trust, and affection also play a great role.
11. Create High-Quality Content
Content is one of the biggest factors in digital marketing. As a brand, you should focus on creating highly-informative, valuable, and meaningful content.
12. Invest Intelligently
In the quest to gain fame and popularity, do not invest blindly. Be mindful when investing your hard-earned budget. Do some research and invest in an area that aligns with your brand's personality.
13. Work on Your Brand's Marketing
Having a high-class logo, slogan, and design is no use if prospects are not watching your brand. You, therefore, need a comprehensive marketing plan to make your brand viral. Design a website and use digital tools for marketing your brand.
14. Consistency is Key
Successful brands always stay consistent in their efforts. Likely, you will not get great outcomes in the first few months; however, if you stay consistent, your brand will surely become a success-story.
15. Plan a Feedback Procedure
Today, new clients will never try your product without knowing its feedback from existing consumers. So, make a plan to get consumer feedback. Give rewards, arrange campaigns, announce discounts, and plan other strategies. Reviews and feedback on social media and websites are of immense importance.
Strong Brands are Essential to Business Success
In short, if you want to create a brand, you should follow the afore-mentioned points. Do some research, make a slogan, design your logo, produce quality content, make a digital marketing plan, and be consistent in your efforts. All the top brands of the world have followed the same strategies that have provided them great success.