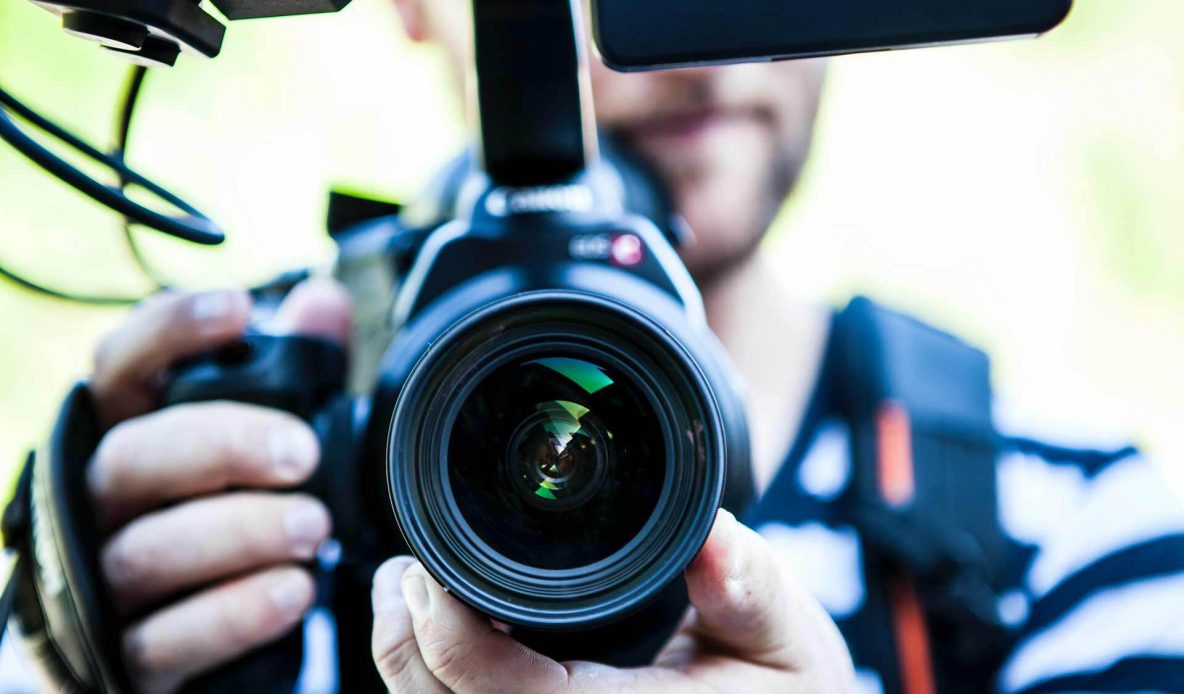 9 Video Marketing Mistakes You Are Making And How To Avoid Them
Video consumption has grown rapidly over the past few years, with a study indicating that a regular person will watch 100 minutes of video every day in 2021. Such insights show that many businesses will be integrating video into their digital marketing strategies.
But there is one problem. Almost every company is embracing this trend, and it can be extremely difficult to beat the competition. Not every business meets its video marketing goals. If you are in this bracket, you may be doing your video marketing wrong.
In this piece, we look at video marketing mistakes you are making and how to avoid them. Let's get started.
1. Casting Your Net Wide
Picture this: you come across a video online that talks about a company's background, its skilled staff, awards the company has won in the last five years, the new product that's about to be launched, and some words from the founder.
Clearly, that's too much information to put in one video. Most people will have stopped watching halfway through it. Focus on what you want to tell your target audience. If it's a new product you want to introduce, then don't dilute it by adding unnecessary information. Focusing on one thing makes your video more memorable and helps you generate more leads.
2. Not Creating Entertaining Content
Video marketing is not just about cranking out videos and posting them on your website or social media channels. You have to take care not to keep posting boring videos because it will push potential clients away.
Provide information in your videos in an entertaining manner. Things like great storytelling, amazing video effects, and animations come in handy. If possible, get a professional video marketing agency to do everything for you.
3. Being Impatient
When most companies jump on the video marketing bandwagon, they usually expect instant results and end up getting disappointed. It's like people don't want to watch their videos. Except for videos that go viral, it takes a while to start seeing results for most videos. It's a long-term marketing technique that requires marketers to be patient and consistent.
4. Not Including Calls To Action (CTAs)
A call to action is meant to push the viewer to perform a certain action. Examples of CTAs include, "click on the link below to buy," "watch the next video," and "click the link to view more products."
Drop the idea that CTAs are only used with written content such as blog posts. By directing your viewers on what to do next, you will increase both the number of clicks and sales.
5. Not Being Flexible
You integrate video in your promotion strategy because you have seen other businesses do it, and the stats show that it is the future. But then, your efforts bear no fruits. So you keep creating videos with the hope that one day a few will go viral, and you'll generate thousands of leads.
That's the wrong approach. It would help if you were flexible and strategic with video. As you focus on video, do not forget other equally important marketing techniques such as blogging and email marketing. Know how to balance them, and you'll get better results.
6. Creating Videos That Are Long
A Vidyard report reveals that 73% of videos used in marketing are two minutes or less and that only 2% have a length of between 10-20 minutes. Generally, internet users have a short attention span, and you wouldn't want to bore them with a 12-minute video.
Create short, entertaining videos that the viewer can watch till the end. If you have already created a video and realize it is long, edit out parts that don't support the main message.
7. Not optimizing Your Videos For Search Engines
Since most of your competitors are already using video to market their products or services, gaining visibility on search engines can be difficult. One reason why your videos aren't attracting many viewers is ignoring the metadata.
Understand searcher intent and strive to use the appropriate tags, titles, and descriptions. This way, users will easily find your videos when they type queries into search engines.
8. Trying Too Hard
The creation of good videos doesn't have to be a chore. You may be trying too hard and not know it. It happens to entrepreneurs who are using video for marketing for the first time. This is not to say that you shouldn't care about quality, though.
When your video is valuable, you usually don't need to put too much effort into it. Some marketers care so much about things like graphics, colors, and background music. They're important but don't overdo your videos. When you know what your target audience wants, simple, creative videos will suffice.
9. Not Having Objectives
Missing objectives is one of the worst mistakes you can make with your video marketing. Planning everything out before creating a video will help you get better results. The following points will help you come up with a strategy:
Define your goals for the video. Is it to increase reach, conversions, etc.?
Identify the main reason for creating that video
Determine how the video will complement other marketing techniques, such as social media marketing.
Find channels you will use to promote the video
Once you have a strategy, video marketing will work for you, sooner or later. You only need to be consistent in producing awesome videos for your company.
The use of video in marketing will continue to become popular in the coming years. Now is the time to start creating those videos and putting them in front of your target market.