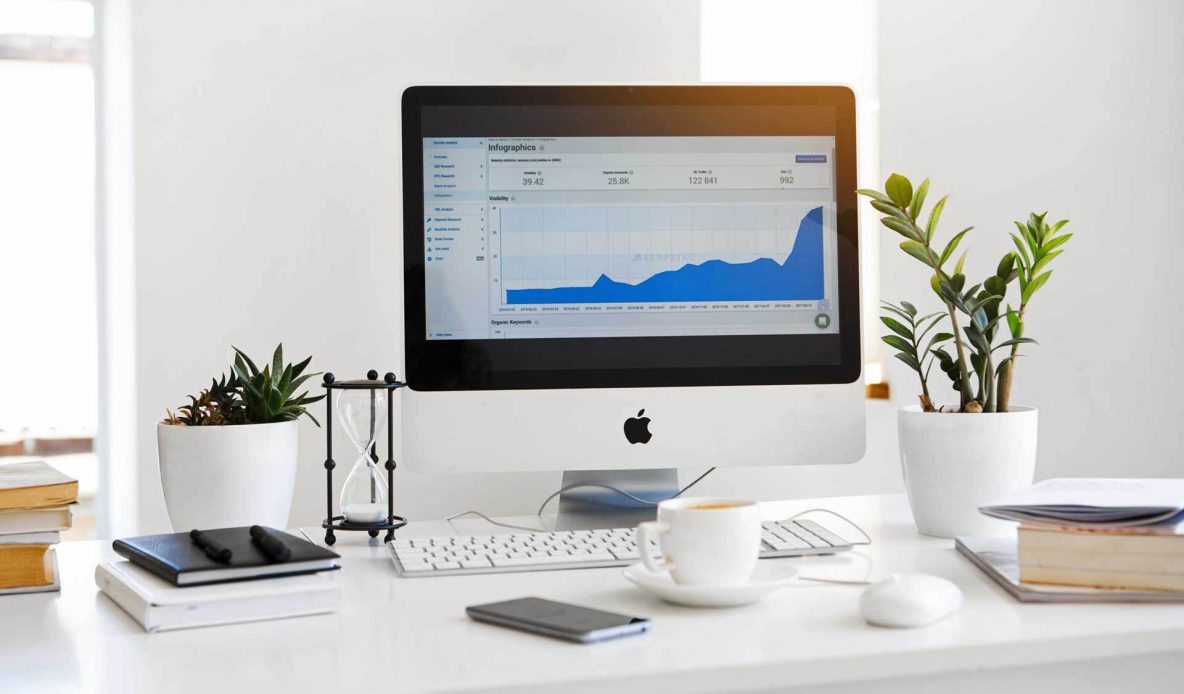 7 Tips When You Need To Look Back At Your Content Marketing Strategy
Your marketing efforts have a Grand Canyon-sized hole if they don't incorporate a robust content marketing plan. Content has since gone beyond being an option. It is now the dominant way customers connect with brands.
A report from eMarketer states that over 84% of companies in the US with a staff strength of 100 or more use content marketing strategies. This statistic is explainable; good content marketing aligns with your brand's vision, mission, and goals in ways most other marketing channels cannot.
Maybe you've created content in the past as a test or a full-fledged marketing effort. Or perhaps you have never seen content as that important. Whatever the case, an effective content strategy takes time and effort to craft. If done wrong, it can be a massive waste of resources.
But if done correctly, it can turbocharge your race towards meeting realizing your company's vision and achieving your goals. Not to mention, it becomes easier with time.
We've outlined seven powerful tips you'll need when crafting your content marketing strategies.
1. Show your authenticity through thought leadership.
Your customers know what your brand stands for, what it promises, and what it has the resources to deliver on. If you create content that doesn't align with these, they'll smell it from a mile away.
Simply put, your content should express your authenticity. An effective way is by showing your expertise in the subject matters that interest your audience. Diana Adjadj of Writing Judge, a paper writing review platform, says to assign team members content based solely on their areas of expertise.
Your content should provide actionable value and education to people that come across it. Authentic and valuable content is a massive indicator of how much credibility and trust your current and prospective customers assign to you.
A truly authentic content mirrors your brand's mission and personality. It shows your wealth of expertise in simple language—no industry jargon. It provokes engagement and is customer-focused.
2. Prioritize relevance in your content.
This bears a connection to the previous point. You can make the highest quality content; if it's not relevant to your customers' situation, it's a waste.
Nobody in the market for a home will purchase a hospital, no matter how well built it is. An essay writing review service, like Pick The Writer, will not publish content about video gaming. Why? It's not addressing their needs.
Don't expect your high-quality content to influence your potential customers' needs; it should be the other way around. To achieve this, you should already have created a customer persona and gathered pertinent data on your ideal audience. Your content should align with their browsing patterns and preferences. It should also efficiently speak to their pain points.
Your content marketing strategies should position content for each stage of the buyer journey. You can't deliver the same content for a customer who has repeatedly purchased your product/service and someone who's hearing about your brand for the first time.
3. Content and 'written' are not synonyms.
Many people subconsciously think about only articles, blog posts, and other written material when discussing content marketing. That's a short-sighted way of looking at content.
There are so many forms of content you can leverage for your content marketing. Better still, each of these content formats hit your audience members differently. So it would be best if you had them all for a well-rounded customer experience.
For instance, there are already about 75 million daily video viewers in the US alone—not views, viewers. In terms of video consumption time, Youtube posts of 1 billion hours of viewership daily.
And these stats are for just video. Mix it up. Use video, text, animation, infographics, audio, and any other content that is useful for customer engagement.
Utilize blog posts, ad videos, web page copy, podcasts, customer testimonials, vlogs, webinars, products, webinars, courses, and more.
Whatever content mix you go with, never forget; your content should educate, provide value, and give solutions to your customer's pain points.
4. Embrace collaboration in your content marketing strategy.
This is a tricky tactic. Collaborating with other brands and industry experts can boost your content's effectiveness if you do it right.
It could come in a lot of ways. You can let them publish posts on your website and let them return the favor. You can also leverage social media takeovers. Team up to pass link juice to each other. Make sure you are leveraging the knowledge of their industry and subject matter experts. You should also be doing the same for them.
This way, you can broaden your audience and boost engagement. Of course, collaboration here does not mean working with direct rivals. Look out for companies and brands that complement your brand in terms of values, mission, products, and services. This way, you are organically gaining from access to their audience and vice versa.
5. Micro-moments have a macro impact.
While going along the buyer journey, customers need different kinds of knowledge to take them to the next phase of the journey. Your content marketing strategy should include micro-moments to link the different buyer journey stages.
Google coined these micro-moments as the "know," "go," "do," and "buy." In the first moment, a customer is just trying to get more information. He is researching and not buying. In the second moment, the customer has started considering a product or service. In the "do" phase, the customer will require help for carrying out a task. And the last phase is for the customer who is ready to make a purchase.
The point of micro-moments is that they are short bursts of information that can usually be consumed in seconds. They help to direct the customer to the information he is seeking.
Micro-moments can come in the form of Stories on Facebook and Instagram, FAQ pages, snippets for search engines, and more. Make sure your micro-moments are efficient to move the customer along his buying journey.
6. Content marketing is all there is.
It sounds questionable, but think about it, the only way brands connect to customers today is via some form of content. It is no longer just another channel of digital marketing.
For every objective of a digital marketing campaign, there is a way to achieve it using well-crafted content. With content, you can build brand awareness and trust, customer loyalty, generate leads and conversions, educate and communicate with your audience, improve search engine rankings, boost revenue, and more.
7. Be intentional about content creation.
You know, at this point that no digital marketing campaign is complete without good content marketing strategies. But how do you go about developing a solid content plan?
The best way would be to work backward. Consider your overall business goals and work with them in mind. You will be able to see the content approach that will make the most sense for you.
Marketing goals can be the same for many businesses. However, a customized content approach is essential because there's no universal content strategy.
Final Words.
There's a lot more to consider when planning branded content, especially a multichannel approach to content marketing. But whatever path you take, be consistent in your messaging, strategy, and make sure you never lose sight of your objectives.
John Edwards is a writing specialist who is looking for ways of self-development in the field of writing and blogging. New horizons in his beloved business always attract with their varieties of opportunities. Therefore, it is so important for him to do the writing.