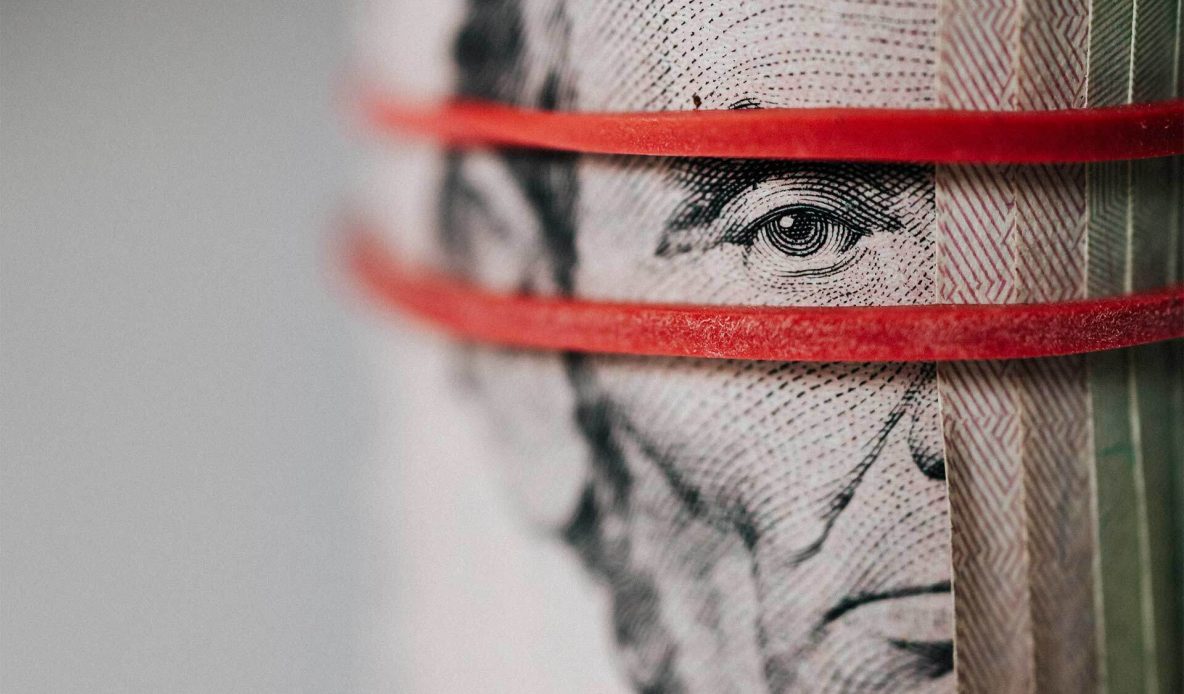 5 Steps in Structuring a Marketing Budget for Your Small Business
Many small businesses plan to and increase their marketing budgets every forthcoming year. However, more often than not, they don't properly plan out their marketing strategy, using a trial and error approach, and spending their marketing dollars haphazardly.
Marketing is essential for the profitability and growth of your small business, so you need to ensure you're spending your marketing funds appropriately and wisely.
The best way to make sure that your marketing investments are structured well, and thus effective, is by developing a comprehensive marketing strategy and building a solid marketing plan.
This article will provide a step-by-step guide on structuring a marketing budget for your small business.
1. Gather Data and Make a Plan
Your marketing budget should be part of your marketing plan, as that will allow you to use your financial resources wisely. Your marketing plan should include everything, starting with:
the information about your target market,
your position on the market,
tactics you'll use to address your target audience,
your unique value proposition that will differentiate your small businesses from your competitors.
Start with examining your sales processes and researching your customers so that you can determine which marketing techniques are most effective.
You need to analyze data from each step in your sales funnel to determine the number of your website site visitors and the number of leads you generate, as well as the number and the cost of sales conversions.
Furthermore, assess the marketing techniques you've used – how much time and money you've spent on each one of them, and how successful those efforts were. This way, you can determine which strategies are helping your growth and which are hindering it.
The next step is to dive deeper into your target audience research and determine not only their demographics, such as age, location, and income but their pain points, preferences, and habits too. This way, you can find out what promotional channels to focus on.
2. Decide On How Much to Invest
Surprisingly, stats show that 1 in 5 small businesses still don't use digital marketing, while 1 in 10 doesn't invest in any marketing at all.
The figures depend on the niche, but companies that are aware of the importance of marketing for the success of their business, allocate anywhere around 12% to 25% of their gross revenue to these purposes. This kind of investment is essential, especially in the early days when your target audience needs to become aware of your existence.
According to a rule of thumb, SMBs with less than $5 million in revenue should spend at least 7-8% of that amount on marketing. This means splitting your budget between brand development and the costs of promoting your business.
Analyzing your sales funnel is a great way to streamline your marketing budget.
By understanding the flow from the phase of awareness, to interest, decision, and action, and the techniques you'll use to support the flow, you can efficiently decide how much money you will dedicate to each step of your marketing plan.
A practical method for structuring your marketing budget is by calculating an ROI -the expected return on investment. Try to get accurate data that can help you estimate what to expect from each one of your marketing efforts.
Also, list all your operational costs, and set your goals so that the marketing budget and goals can work together.
You can determine your business goals by defining your business objectives for the following quarter, year, and three years out.
You also need to figure out how many leads you need to deliver to your sales team, based on their close rates, to impact your revenue and achieve the objectives.
3. Check Out the Competition
It's always good to know what is going on in your niche and your main competitors' strategies.
Keep track of the leading players in your niche and understand the methods they use to promote and advertise their business.
Determine what the key players have in common – do they invest more in digital ads or traditional marketing? What channels are they focusing on?
By testing the most common methods, you can figure out what works best for your company.
4. Spend Your Budget Wisely
Recent research into small business marketing shows that 56.9% of respondents have dedicated in-house marketers; 20.8% have at least one employee who manages marketing, among other tasks, while 15.3% of the owners execute all marketing themselves.
If you and your team are wearing too many hats and have too much on your plate, it's crucial to find effective options to make the most of your small budget and limited resources so that your business can operate properly.
Consider your current marketing needs, invest in tools that can pick up the slack, and get the most bang for your bucks.
A cost-effective solution is purchasing tools that can automate some of the menial marketing tasks, thus boosting your efficiency level and leaving you and your employees enough time and energy for dealing with more complex, creative work.
For example, email automation clients, such as MailChimp, GetNotify, or CampaignMonitor, can help you send targeted and highly personalized email campaigns and successfully nurture your clients, with just a click.
AI-powered conversational chatbots can help you answer the most common customers queries, while at the same time providing them with personalized content and solutions to their problems.
Alternatively, using a powerful CRM software can help you build relationships with your clients, manage your email marketing, leads, and campaigns, and automate your marketing efforts. At the same time, it will provide you with analytics and ROI so that you can have timely insight into the effectiveness of your campaigns.
Understanding current trends and implementing current solutions can help you navigate the marketing budgeting process while making your marketing efforts more efficient and effective.
5. Always Keep Testing and Modifying
Your marketing budget is not carved in stone. Through your marketing efforts, you will learn more about your target audience, your competitors, and your position in the market.
It's essential to regularly monitor and evaluate your marketing efforts to know if they're delivering results and if any changes in your plan and budget are needed.
Set some time, at least quarterly, to access the analytics. Google Analytics will provide you with data on traffic to your website and determine where it's coming from. Most social media platforms have their own tools that allow you to monitor your KPIs and offer you insight into social engagement and your campaigns' effectiveness.
Use tools to A/B test your copy, images, and other elements so that you can see what works with your audience.
This way, you can reduce spending on the activities that result in a low ROI and dedicate your finances to more successful platforms.
Structuring a marketing budget for your small business doesn't have to be overwhelming, even with a tight budget. If you develop a good marketing plan, you'll feel more confident as you will know where your money is going, and you will be able to modify and control it.