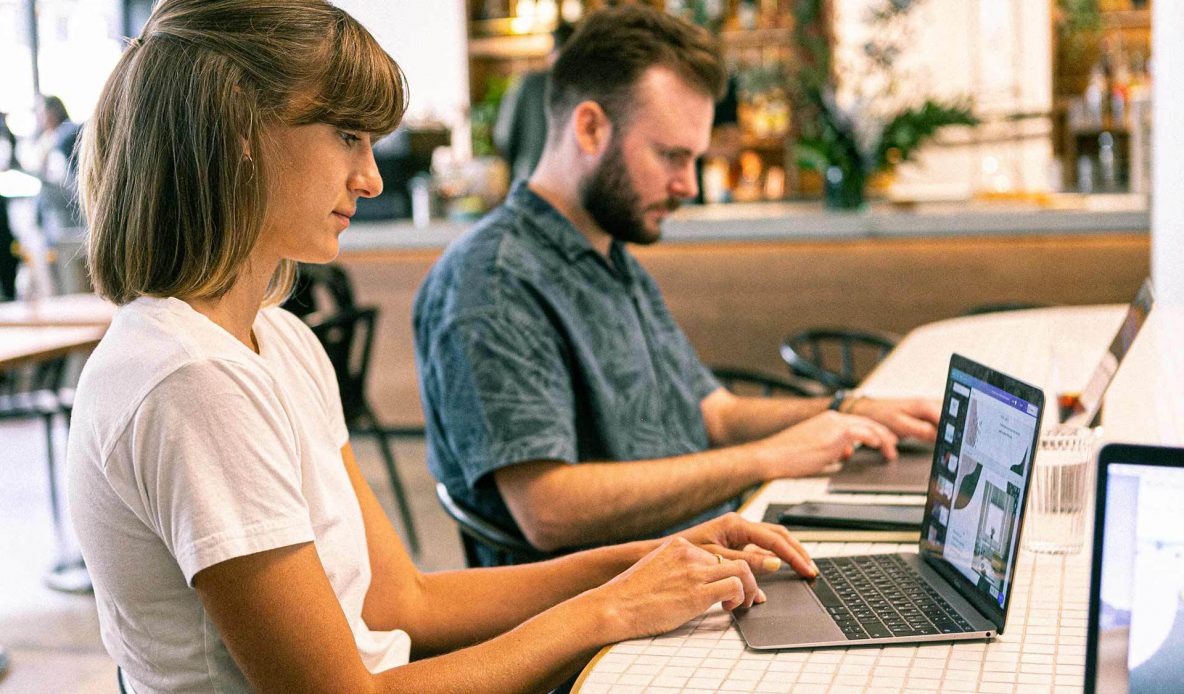 5 Basic WordPress UX Elements: Guide For Novice Designers
Did you know that almost one third of all websites are WordPress powered? As the total number of websites grows, it is becoming harder and harder to cater to user expectations. If you want your website to stand out from the competition, it must be functional, well-designed, and user-oriented. The quality of user experience is another major success factor.
This article will help you provide a better user experience on your WordPress website. You will learn more about user experience, the difference between UI and UX, and the most crucial UX elements. As a result, you can produce a value proposition for your website visitors and motivate them to engage with your website.
Why is UX important?
UX stands for user experience and implies all spectrum of customer emotions and attitudes towards using a particular product. When it comes to websites, UX is defined as all user interactions with a website. This includes how users find content, navigate through the website, and how they feel about interacting with web pages. If you want to create a website that stands out, UX is a crucial aspect of the overall user satisfaction that should not be overlooked.
Online users are becoming more demanding. In fact, studies show that it only takes about 50 milliseconds for users to form their opinion about your website. This means that users only need 0.05 seconds to decide whether they are going to stay or not. So, there is no wonder that it is becoming more difficult for designers to cater to increasing user expectations.
Yet, there is something you can do within those 50 milliseconds to keep users from abandoning your site. You can manipulate user experiences (and satisfaction) through the usefulness, usability, attractiveness, and desirability of a website interface. If designed effectively, your website elements have the power to do the following:
keep visitors from leaving;

create an optimized user experience;

encourage users to consume more;

deliver more personalized messages.
Including UX elements is not an extra effort. Rather, it is a viable strategy that will deliver long-lasting results.
What is the difference between UX and UI?
If you are new to web design, terminology can be confusing. That is why it is so important to cover the basics and identify the difference between UX and UI before you start designing your website.
As you have already learned, UX is all about how users feel about interacting with your website. Whereas, UI (short for user interface) is anything a user gets to interact with on your website. UX is focused on the user's journey. In contrast, UI is focused on how your website's aspects look and function.
In order to create a positive user experience, your user interface must be in place. Here is what makes a good user interface:
Responsiveness: All elements must be displayed well across all kinds of devices and browsers.

Clarity: All elements must be self-explanatory and should not confuse users.

Consistency: Your design decisions must be consistent across all web pages.

Functionality: UI must work efficiently and should not require additional resources on any device.

Attractiveness: The user interface should be visually appealing and engaging.
When designing your UX elements, prioritize these five UI principles to ensure that your website's interface meets user expectations. All of the elements you design must be visually appealing, responsive, functional, consistent, and self-explanatory.
With that in mind, here is our list of the top five WordPress UX elements for novice designers.
1. Navigation menu
The navigation menu is a vital UX element because it directs website visitors to the content they are looking for. You can use a standard navigation menu offered by WordPress, but it does have its own limitations. Yet, if you want your website to stand out, you may want to consider a non-standard navigation menu.
Normally, navigation menus are positioned on top and disappear as you scroll down the page. However, this is not the case with the fixed position menus. A fixed position menu (a.k.a. sticky menu) is a type of navigation menu that remains fixed in the header of the page as users scroll down. It is a great choice if you are designing an eCommerce website as you can place all of the major CTAs (including a shopping cart, wishlist, search bar, etc.) for quick access.
Here is how FarFetch uses a fixed position menu to improve navigation.
Source: https://www.farfetch.com/shopping/women/items.aspx
How to create a fixed position menu?
There are two main ways you can add a sticky navigation menu to your WordPress website. You can either download a dedicated plugin or manually add a custom CSS code to your theme. Note that the second method is more difficult unless you are a professional developer.
The Sliding hamburger is another type of WordPress navigation menu. The sliding hamburger menu appears as three horizontal lines that expand into a menu when users click the icon. The sliding hamburger has become one of the most recognizable and common menus as many apps (including Instagram and Facebook) use it.
Source: https://uxplanet.org/the-ultimate-guide-to-the-hamburger-menu-and-its-alternatives-e2da8dc7f1db
How to create a sliding hamburger menu?
If you think that a hamburger menu is perfect for your website, you have got two options on how to create one. You can add a hamburger menu using a special WordPress plugin. This method is perfect for beginners, as it does not require custom coding. Using the toggle effect is another way to create a hamburger menu. This method requires you to add custom code lines to the WordPress files, which may be challenging for novices.
The card grid menu is a more recent navigation menu type. The menu appears as a set of relevant items (squares) in a card and shows them in a set of grids. The card grid menu is a perfect design solution if the type of products you are offering can be better portrayed with visuals. Another benefit of the card grid menu is that you can include up to nine links that can be grouped together in the most engaging way.
Here's a great example of a card grid menu for a travelling website.
Source: https://i.pinimg.com/originals/26/5c/61/265c6150a09e026155b2005e89cb581e.png
How to create a card grid menu?
The best way to add a card grid menu is by using a WordPress grid plugin. This method is suitable for both WordPress beginners and professionals as it does not require coding skills.
After you have chosen the type of navigation menu you will be using, it is crucial to follow the best practices for designing your navigation menu. Always remember that your menu is out there to guide users, group all critical links, and save some space. That is why it is so important to keep it simple, well-organized, and compelling.
In order to add certain types of navigation menus, you will have to get rid of other elements. Page or post title is one of those elements. While titles are beneficial for blog posts, they can feel a bit misplaced on other more static pages. Often, you need to remove page or post titles to leave some space for placing your menu.
2. Sidebar
The sidebar is another essential UX element. Similar to the navigation menu, a sidebar is aimed to ease navigation and guide users through important information and resources. You can use a sidebar to direct your website visitors to the product pages, blog section, and promotional offers.
To serve its initial purpose, your sidebar must remain simple and uncluttered. Adding way too many links is common mistake designers make when creating their sidebars. To avoid that, include only relevant information that serves a particular purpose to your business and is useful to your visitors.
3. CTA
Next on our list of the top UX elements is a call to action (a.k.a. CTA). It is quite challenging to motivate users to perform certain actions without proper CTAs. That is why it is a must-have web page element for novice designers.
After the website visitors have landed on your website, they need to know what is next. You need to show them the next step of their customer journey, and there is no better way to do it than placing some CTAs.
CTAs contribute not only to the overall look of the web page but also to its functionality. If you want website visitors to click a CTA, it is better to put it near relevant content. If you're struggling to create well-written copies, use the help of the professional essaywriter to ensure the high quality of your content. There is no need to cover or overlay the content pieces of visuals, though. Make it visible to the users as if you politely suggest clicking it. This will prompt users to take action quickly.
4. Share buttons
Did you know that there are over 3 billion social media users worldwide? You want to make sure your website has something to offer them. Online users are eager to share their experiences on social media. That is why it is so important to allow your website visitors to share your content with their social circle. You can do so by placing social sharing buttons on visible spots of your web pages.
There are many options when it comes to adding social sharing buttons. For example, you can place them in the page's header (for a fixed position menu) or the sidebar. The general rule of thumb is to make them clickable and visible to the users. You can use recognizable icons of relevant social media platforms and enable one-click sharing option.
5. Negative space
Even though visuals are crucial for positive user experience, the last thing you want to do is overwhelm users with too much of everything. That is why, as a web designer, you want to find a fine balance between content and its absence.
Another element many novice designers fail to consider is the negative space. Negative space (a.k.a. white space) implies a distance that separates content blocks. To put it simply, it is the space on a web page that does not contain any content.
The negative space helps users to focus on the important parts of a web page. If your web pages do not have enough white space, users can easily get disoriented when reading or interacting with content. That is why you want to make sure that your pages have enough white space. Also, it is a great way to improve readability. Notice that even now, as you read this sentence, it is easy to see the text because of the positioning of the negative space.
Optimizing your website's loading time
When it comes to providing a better user experience, speed is a key element. Internet users do not tolerate slow website speed abandoning sites that do not load fast enough. Therefore, you want to make sure that all of your website's pages load quickly.
So, how do you improve loading time? Follow these tips if you want to get a little closer to the perfect website performance and fast loading time.
Delete all unnecessary plugins: Be careful when installing plugins. Some of them cause too much trouble and significantly slow down your website. The best practice here is to disable or delete plugins that you do not use.
Optimize your visuals: Another way to improve loading time is by compressing images and saving files for the web. This will decrease images' size without affecting their quality. Also, you can enable the lazy loading feature that prioritizes the loading of only visible images.
Enable Gzip compression: This feature tells your server to compress all of your site's files before sending them to users. Enabling Gzip compression will majorly contribute to your site's performance and speed.
Enable caching: Caching implies storing files in a temporary location for future requests. Enabling WordPress caching is a way to boost your website's performance and speed.
Keep the database clean: To improve your website loading time, you want to manage your database. This implies that you remove draft posts, old post revisions, spammy comments, and deleted posts.
Final thoughts
Integrating these five elements and improving your loading time will greatly benefit the overall user experience. Whichever elements you choose, make sure they are relevant to your website's target audience and the industry you're operating in. Always come back to the idea of user experience, and think about how users will be interacting with your web pages. Good luck!