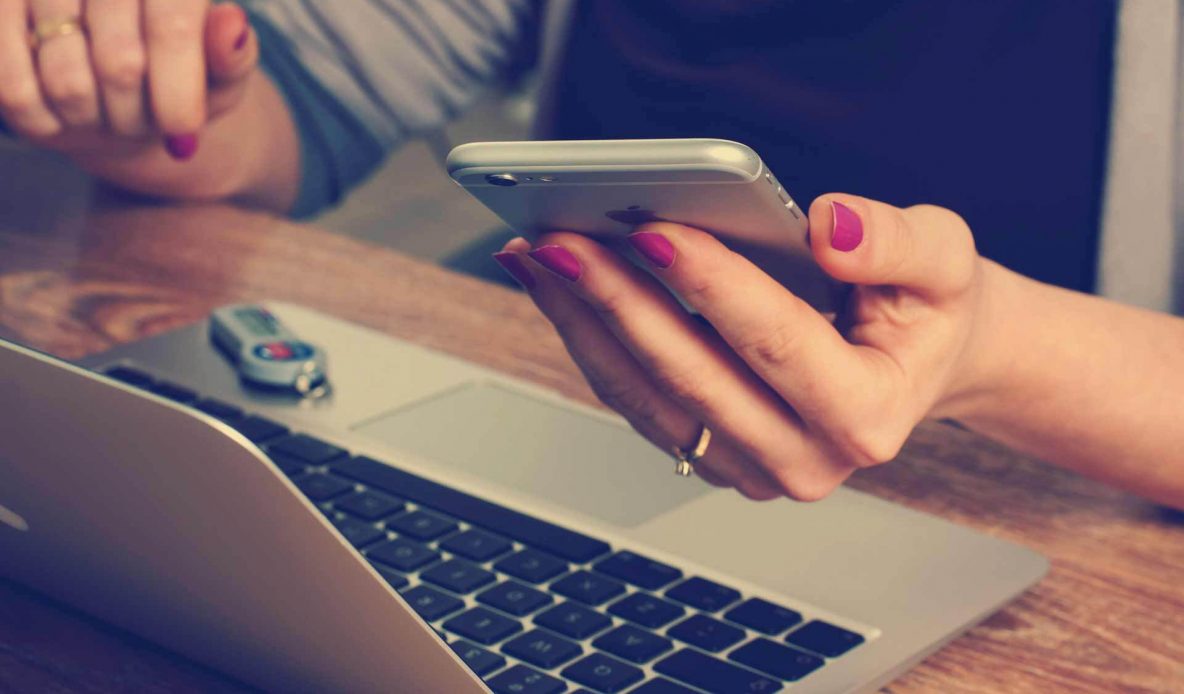 Ten Indications You Need To Redesign Your Website ASAP
It's no secret that businesses are tuning themselves to function online rather than offline. The first step to transitioning into the online world is a great website. While business owners do understand the importance of owning a website, they often forget about their upkeep.
If your website is old, not that appealing to the eyes, or isn't giving you the results you want, you may want to redesign your website. If you aren't too sure what the warning signs are then here are 10 indications that could spell disaster for your website, if not redesigned ASAP.
Ineffective CTAs
The sole purpose of you wanting people to visit your website is so you can sell your product or service to them. This is usually done with a strong call to action (CTA) that should be visible on your website. A CTA is usually not a direct appeal to potential customers to purchase something, but rather a technique that can engage them and enable them to learn more about the business. It's about enticing them enough to want your service or product.
If your website lacks a good CTA, you will have visitors flocking your site but not transitioning into customers. A CTA should be strong and must grab the attention of your visitor within the first few seconds of them visiting your website.
Doesn't Fit Your Branding Style
When websites became a trend, most business owners randomly picked templates and designed their website because they felt that it looked good. However, your website should be a reflection of your business and your brand. It doesn't just need your business logo; it needs the character, the color theme, and the persona.
When you can speak to your customers through your website and they will be able to relate to your brand by merely looking at your site, that's when you know your website and brand have blended well.
Contains Dead Links
A lot of web designing companies charge business owners based on the number of pages they design. Back in the day, designers created excess pages so they could make a quick buck. Over time, these pages either went dead or they were not adding value. Sometimes, business owners used to pull off products from their site, leaving the page with a '404 error'. All of this does not reflect well on your business. If you have such pages, you may want to consider redesigning your website.
Difficult To Navigate
A website needs to be user-friendly. If a visitor does not know what they are doing or how to navigate the site without getting lost, then your website needs some sprucing up. Earlier, website designers would force customers to click multiple times throughout the website to get higher clicks. While this trick worked for a short while, people these days get frustrated with such websites and your business will lose most of their potential customers. You should aim at designing a website that provides quick and easy solutions with simple navigation rather than going for multiple clicks.
Not Mobile Friendly
If your website does not fit on a mobile screen effectively, it will be a nightmare for mobile users to navigate through your website. These days' web designers offer mobile-friendly website solutions. This allows the website to automatically adapt to the screen that it has been accessed on, making it easy to view and navigate.
In business to consumer markets, 80% of your visitors will want to access your website from their smartphones. In business to business websites, that number is around 20%. Even if only 1 in 5 visitors find your website does not load properly on a mobile device, it's a red flag for your business. As a business owner, you need to cater to different business trends and adapt accordingly.
Not Secure
If you want visitors to access your website and give you their business, you will have to provide them with a secure environment. After all, no visitor wants their information to be leaked after they have visited a website.
An oft overlooked piece of website security is making sure your website uses Hypertext Transfer Protocol Secure (HTTPS) in its domain. Modern browsers will flag to visitors that a website isn't fully secure if HTTPS isn't used, which will be a huge red flag.
Outdated Content
Your design might be flawless, but if your content is outdated, you are not going to win over those visitors and convert them into buyers. You also need to post content on your website regularly for it to be optimized for search engines.
Poor SEO Performance
Having an amazing design and good content is not everything for your website to be efficient. It needs to have optimum SEO for each page. This includes the right tags, the use of appropriate keywords, and listings. All of this should be done at the time of creating the website. If this was missed when you first created your website, you might want to consider redoing it all over again.
Takes Long To Load
People today do not like waiting. With 5G internet and fiber optic connections, the last thing you want is for your website to take more than 3 seconds to load. The quicker your website loads, the more interested your visitor will be. This is not just for the first page, but for all pages of your website. A recent study has shown that 50% of visitors abandon a website if it takes more than 3 seconds to load.
A trap that business owners often fall into are using pre-made templates or website builders like Squarespace or Wix. While quick and cost effective these solutions often come at the expense of website optimization, making them slow and clunky to users.
High Bounce Rate
Bounce rate is defined as the number of visitors that visit your website and leave without clicking on any of the other pages or links. This could happen due to multiple reasons that include slow load time and difficulty in navigation. A non-mobile-friendly site could also be one of the major reasons why your bounce rate is high. Websites with high bounce rates negatively impact SEO results and seldom make it to the top of the search engine.
Make Sure Your Website is Custom Designed to Succeed
If you want your website to succeed, it has got to be out there and visible. For that to happen, you have to provide visitors with what they are looking for. If you think that any of the indications mentioned above are relatable to your website, you shouldn't waste any time in getting it revamped. This will hugely benefit your business. To find out more, reach out to us today!